As a VP of business development at the powerhouse WME | IMG agency (now a strategic partner in Frieze), Peter Knell has a well-honed instinct for identifying new stars on the rise—a skill he also applies to building out his exceptionally prescient personal collection of contemporary art. Here, the veteran spotter shares some of the talent he's looking forward to at this year's NADA New York.
YOSHIO SHIRAKAWA
Untitled, 2016
Mixed Media
Maki Fine Arts (Shinjyuku-ku)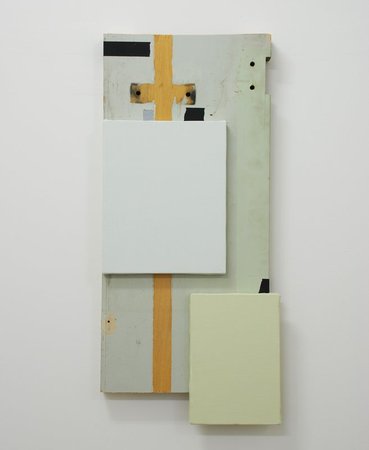 Yoshio is an artist in his late 60s working in Japan (though he spent a stint in Europe in the '70). This quiet work makes me want to know more about him. A discovery, digging up info on this new-to-me artist sent me in a Google hole for an hour—always a good sign. I can't wait to see this work in person.

ARA DYMOND
Cameo in Slate, 2016
Cast bronze and slate
Feuer/Mesler (New York)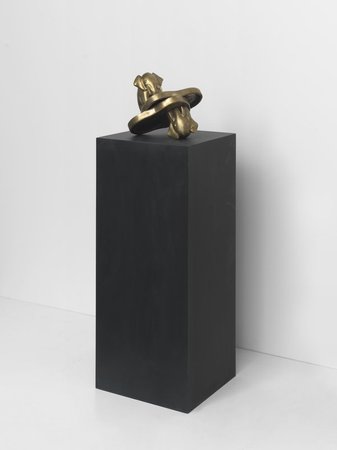 I was introduced to Ara's work through his collaborations with Darren Bader, a friend and brilliant artist who I collect. The object was a strange sculpture in nickel I couldn't stop thinking about when it was shown at Alex Zachary's former uptown gallery (what a great space that was!). This work reminds me exactly why I needed to keep an eye on what Ara's up to
NIKKI MALOOF
An Eclipse of Moths, 2016
Acrylic on canvas
Jack Hanley Gallery (New York)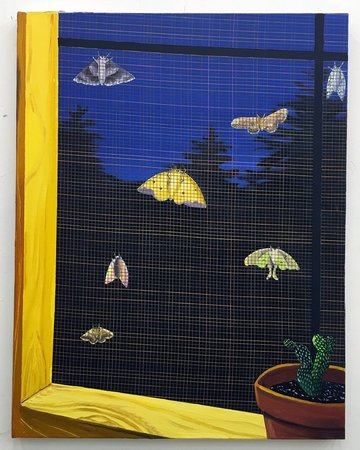 I love this painting. Nikki and I both grew up in Peoria, IL, and our parents put us in touch once we'd flown the nest. I've been following her practice ever since and it's been wonderful to see her work popping up all over town. I need to take you up on that studio visit, Nikki!
BERNARDO ORTIZ
Untitled, 2015
Gouache and enamel on waxed paper
&
Untitled, 2015
Graphite on paper
Alarcon Criado (Seville)
Another new to me artist, Bernardo Oritz hails from Colombia. I love the fragile materiality and restraint of his work and I can't wait to learn more about the stories behind it. It was hard to pick a favorite from Alarcon Criado's presentation, so I picked two!
ALEXANDRA NOEL
Pull Yourself Together (New York), 2016
Oil on canvas
Bodega (New York)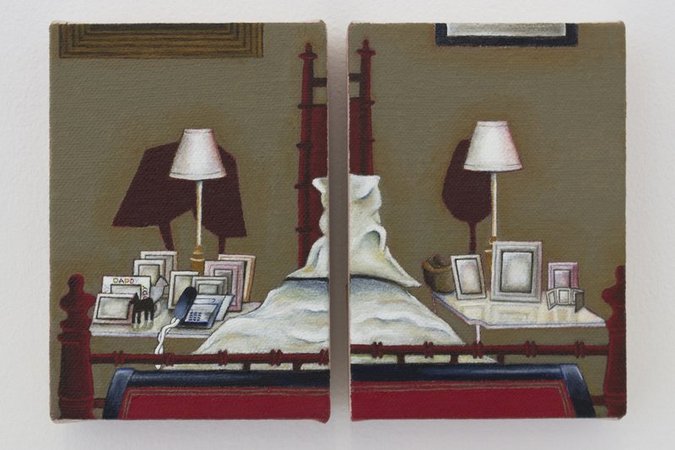 This painting is not my style at all, but I can't stop thinking about it. The title, Pull Yourself Together (New York), says it all and brings to mind the constant pursuit of a normal, suburban-style, domestic situation in a city like this.
FRITZIA IRIZAR
Sin título (Ilusión y decepción II), 1 / Untitled (Illusion and disappointment II), 1, 2011
Gold sheet
Arredondo \ Arozarena (Mexico City)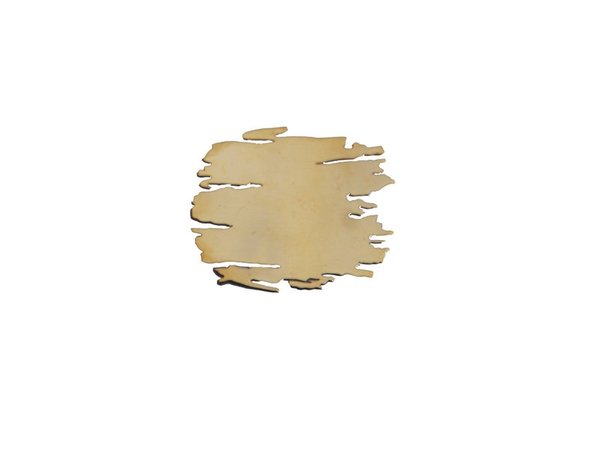 Fritzia Irizar is dealing with currency, value, and the object in a way I heavily respond to. This tiny little gem of a work would perfectly align with much of what I collect.