The always on-the-pulse collectors and philanthropists Michael and Susan Hort went to Germany to browse the best of Art Cologne and take in the always-fascinating Berlin gallery scene (a full week before the city's annual gallery weekend). For anyone looking for hot tips on the latest cool artists, here are some of the pair's personal favorites.
COLOGNE
Thirty years ago when we were in Cologne for the fair, Colin de Land from American Fine Art was king and many Cologne dealers told us that painting was dead. On the 50th anniversary of the art fair, we think it is alive and great. The fair was fabulous!
KARSTEN FODINGER 
RaebervonStenglin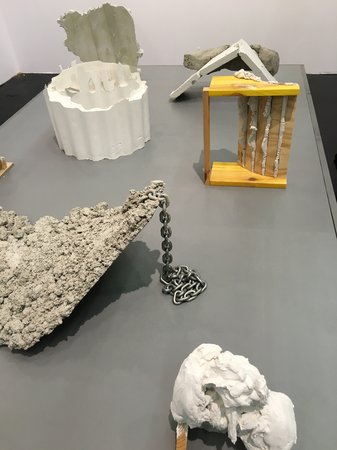 He makes quirky, humorous sculptures using wood, cement, and plaster. His big sculptures are very nice, but these are small gems.


SLAWOMIR ELSNER
Lullin + Ferrari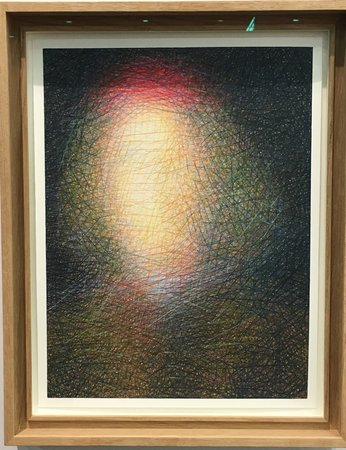 These images are taken from classical paintings, but the artist blurs the faces with a series of colorful cross-hatching lines until it is unrecognizable. The results are astounding.
STELLA HAMBERG
EIGEN + Art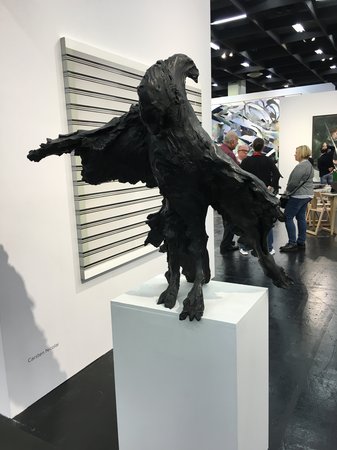 Aggressive bronze sculptures from a beautiful woman.


BORDEN CAPALINO
Contemporary Fine Art Berlin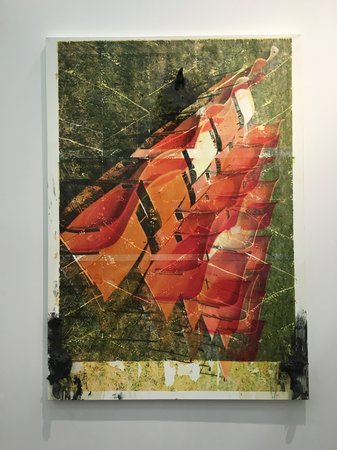 Borden uses non-traditional materials on his paintings, like bones or horseshoe crab shells—a new way of painting.

MARCEL ODENBACH
Gisela Capitain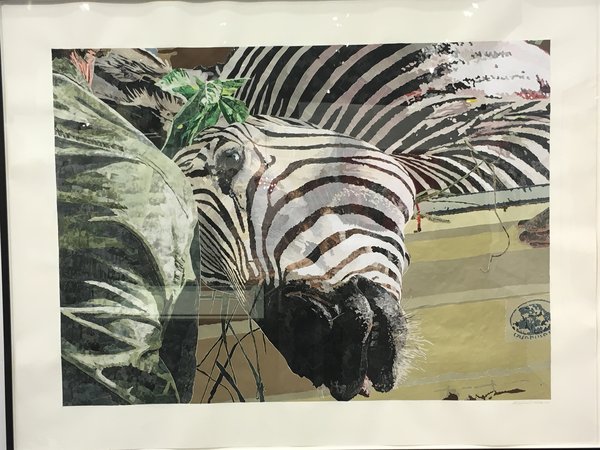 Marcel is a master of collage. From afar this looks like a beautiful painting, but up close it you see the amazing, complicated, intricate structure of the artist's hand.

SIMON MATHERS
MOT International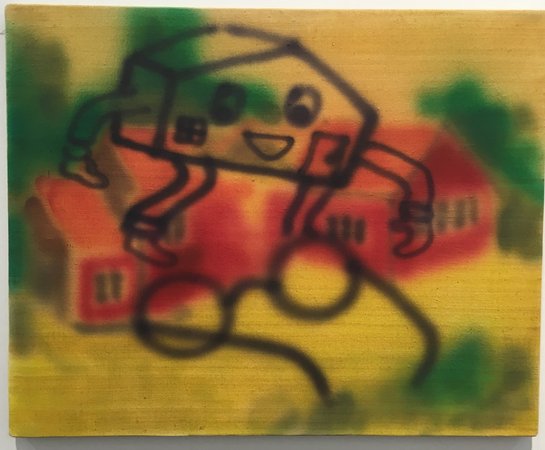 This is a quirky, show-stopping young London-based artist. We think this painting is someone looking out of his window without his glasses, so everything is blurred. He gets this effect by using spray paint. When he was in L.A. around the car culture, many of his paintings were about cars.


DONALD BAECHLER
The Hole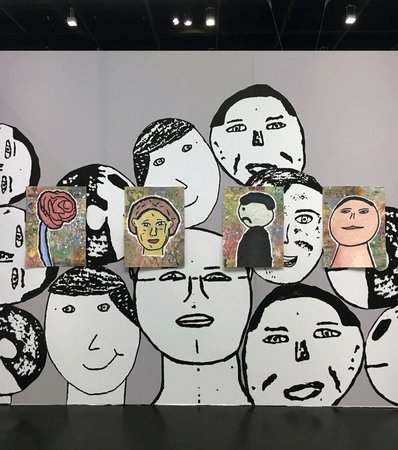 This wall is part of an installation Donald did with two young artists that are part of his art circle.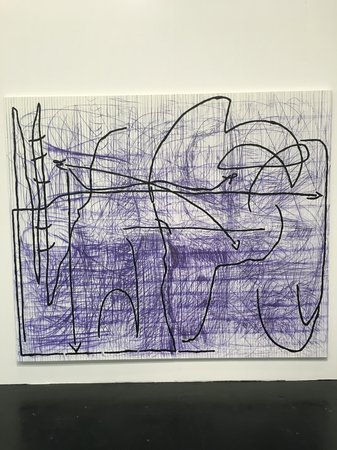 Jana uses pencils to doodle and finishes it off with oil paint, creating a mystifying appearance that sucks you in.


TOM ANHOLT
Mikael Andersen
We discovered Tom's work in Volta Basel. In our present hanging we have a room of his art. We were not expecting to buy another, but could not resist especially considering we are doing a studio visit with him in Berlin. This painting is part of the story of his family's immigration from Persia to Ireland many generations ago. The red patch pulled us in.
AROUND COLOGNE
MARKUS BACHER
Artist's studio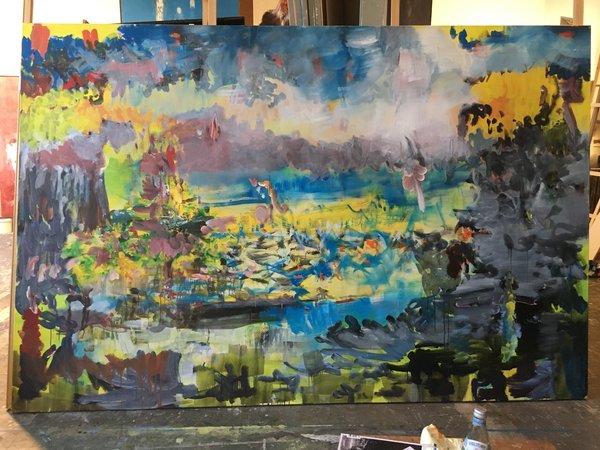 We previewed his next show in New York, which will be at at a new LES gallery, 1969. Who said great painting is dead in Cologne? We think it is alive and very healthy.


MATTHEW RONAY
Markus Lüttgen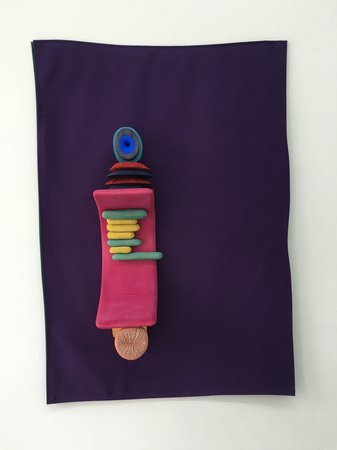 Using one block of wood, he carves and paints these incredible wall and floor pieces with areas that look like fabric and ceramic.

COLIN PENNO
Berthold Pott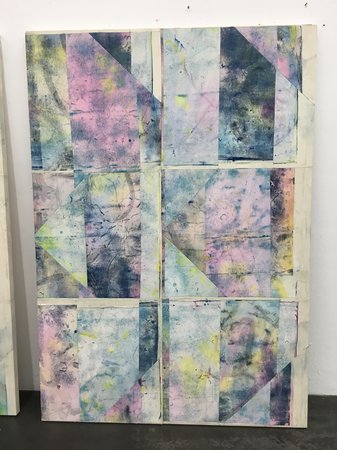 We previewed the work he will have for NADA NY.  We have a series of his paintings in our new installation but did not expect to buy another on this trip, but we could not help ourselves. His new paintings are more complicated, confident, and colorful, and we see more of the artist's hand.
One of the highlights of our trip to Cologne was after we saw these paintings, when we went with Berthold, Colin, and Max Frintrop to dinner at Berthold's home. We ate with his family, which is part of the reason why we enjoy collecting contemporary art.
VARIOUS ARTISTS
Museum Ludwig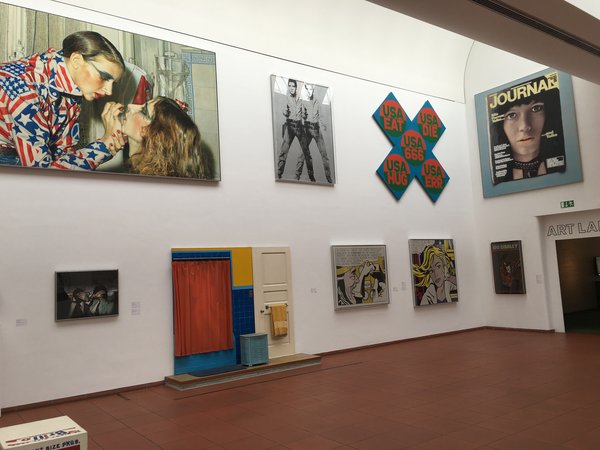 There is an amazing Pop art show at Museum Ludwig!
BERLIN GALLERIES AND STUDIOS
MARTIN EDER
Artist's studio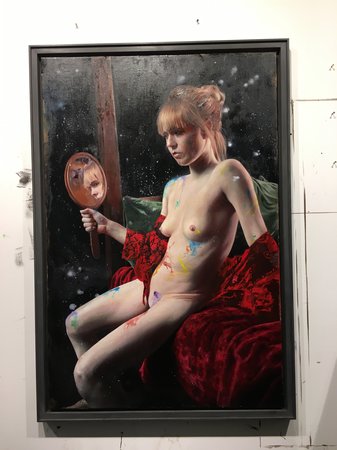 We had a great studio visit with Martin in Berlin. His beautiful, realistic paintings show women at their loveliest—very sexy and emotional. We have collected him for over 15 years and he continues to wow us.
TAMINA AMADYAR
Galerie Guido W. Baudach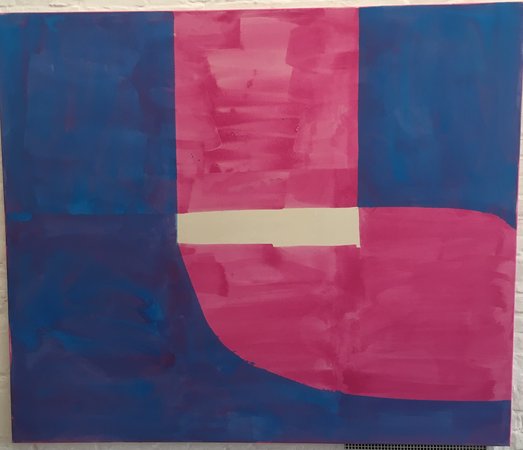 Another great studio visit. We have her work up in our installation in New York now. That work was about a young Middle Eastern girl peeking out at the world from her confines. After spending three months in L.A., her work has become more colorful, showing the landscape instead of the interior of the house.


KELTIE FERRIS
Klemm Gallery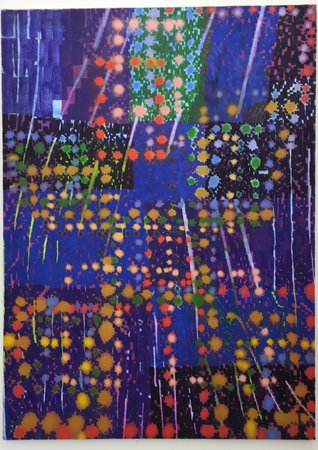 Today was the last day of Keltie's gallery show at Klemm. We first discovered her work at Yale. She's won a grant from the Rema Hort Mann Foundation, and in addition to her being a great artist she is a wonderful person. Keltie keeps pushing her work and growing as an artist. The show is beautiful.

TAL R
Contemporary Fine Arts

Amazing collages and a dictionary of his ideas come together in a great installation.
ENA SWANSEA
Galerie Crone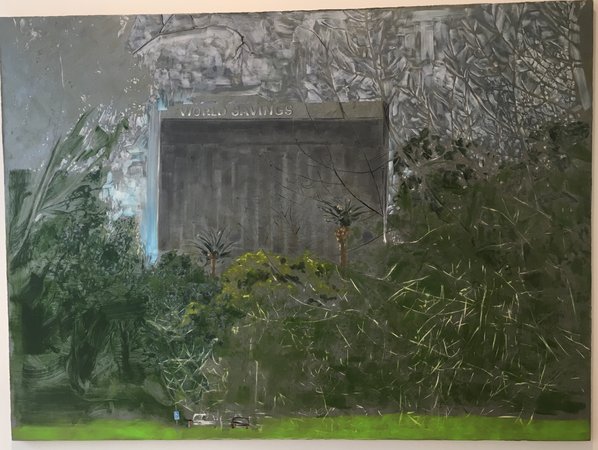 We love her amazing surfaces. She is a real painter and a true artist.