Sometimes you come across an artwork at such a great value that you simply can't pass it up. Other times you might find a piece that calls out to your soul, yet has a price point that requires digging a bit deeper, maybe even making a sacrifice or two—but whose lasting rewards far outweigh its price. Here are six artworks across these two categories. Read on at your own peril.
STEAL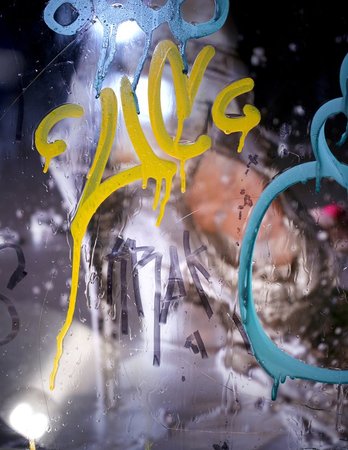 MARILYN MINTER
From The Lily Sarah Grace Portfolio, 2013
C-print on Kodak matte paper
Price: $2,000
This mysterious but sexy photograph—of what seems to be a body seen through an erotically steamed pane of glass, smeared with cool makeup graffiti—is a killer bargain for such an attractive Marilyn Minter, whose photos typically sell in the $20,000 range. (The secret? It's part of a portfolio assembled by dealer Carolina Nitsch.)
SPLURGE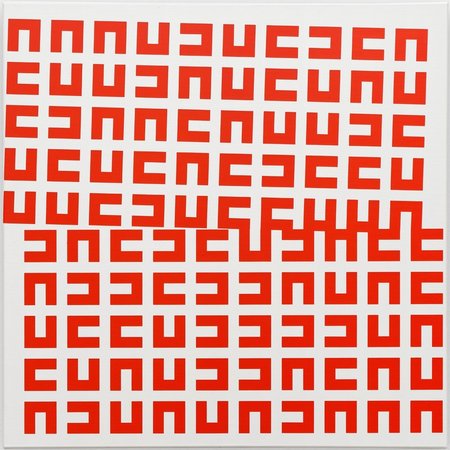 VERA MOLNAR
Carambolage Rouge /D, 2014
Acrylic on canvas
Price: $15,729
The 92-year-old Hungarian artist Vera Molnár has been at the forefront of computer art since the 1960s, when she combined programming languages like Basic and Fortran with the legacy of Russian constructivist art to make incredible hybridized abstract paintings. This beautiful piece isn't cheap, but it's a striking painting with a rich backstory that is poised to increase in value as her recognition grows.
STEAL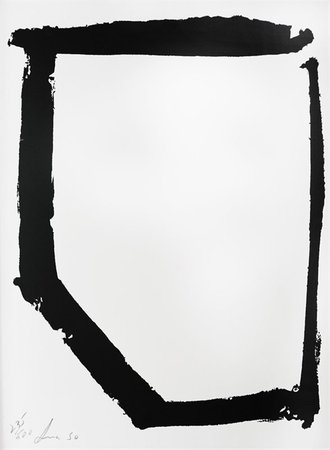 RICHARD SERRA
Film Forum, 1990
Lithograph
Price: $4,500
Sure, this is not exactly cheap—but it's unusually affordable for such a strikingly elegant piece by Richard Serra, one of the greatest living American artists, whose coveted works on paper were the subject of a 2011 survey at the Metropolitan Museum of Art. This one comes framed too, so it's an even better deal than you would expect. 
SPLURGE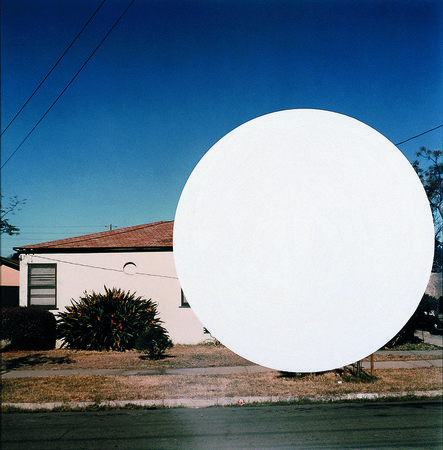 JOHN BALDESSARI
National City (W), 1996/2009
Archival inkjet photograph with hand painted acrylic
Price: $18,000
John Baldessari is the kind of artist you can't help but love—his work is both witty and profound, beautiful to look at and (ostensibly) casually offhand. It's also instantly recognizable, especially his dot pieces, and this lovely piece features a hand-painted circle over a classic West Coast home that slyly mirrors an architectural detail just below the roof. (The blue-and-white color combo is irresistible too.)
STEAL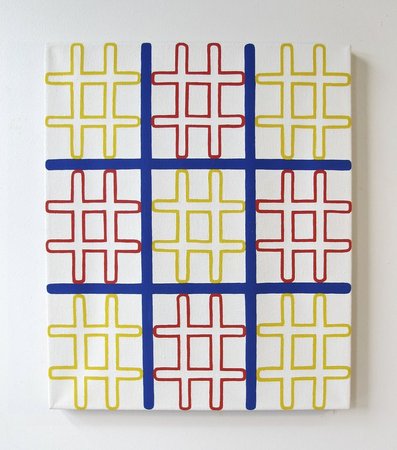 TESSA PERUTZ
Ten Hashtags (###-###-####), 2015
Oil on linen
Price: $1,500
The Brooklyn-based artist has a punchy graphic sensibility, which she lends to the collaborations she does through her textile printer Massif Central with artists like Joshua Abelow, and which really sings in her charming paintings. This clever (and affordable) painting conceals nine hashtags within one big one—making for 10, as in the phone-number convention ###-###-####—and will generate a smart dose of pop wherever you put it in your home.
ELLEN VON UNWERTH
Untitled (Wilden Series), 2015
Silver gelatin print
Price: $8,500
A famously louche fashion photographer known for her titillating Guess ads and other photos of femme fatales in various states of undress and misbehavior, Ellen von Unwerth is also a master of staged photography, creating classically American tableau that often riff on the pinups of the 1950s. In this piece, however, she goes full-tilt art: it combines the seriality and industrial preoccupation of the Bechers with the cinematic idiom of silent film starlets like Clara Bow and the playfulness of Buster Keaton. Obviously, because it's a von Unwerth, it's also pretty sexy, but in a subtle way that conveys worldly sophistication (not lewdness).