The collectors and philanthropists Susan and Michael Hort are back with a fresh set of picks from Art Los Angeles Contemporary, Paramount Ranch, and nearby galleries and studios. As always, their taste tends towards bold statements and new talent—these are young artists you'll want to keep an eye on.
ART LOS ANGELES CONTEMPORARY
GINA BEAVERS
Michael Benevento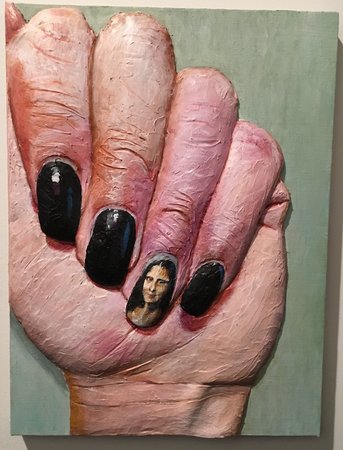 Hands say so much, but sometimes not enough—this painting leaves you wondering. Who is this woman with the wrinkled hands and the woman on her nail? So beautiful.
LAUREN LULOFF 
Bernard Ceysson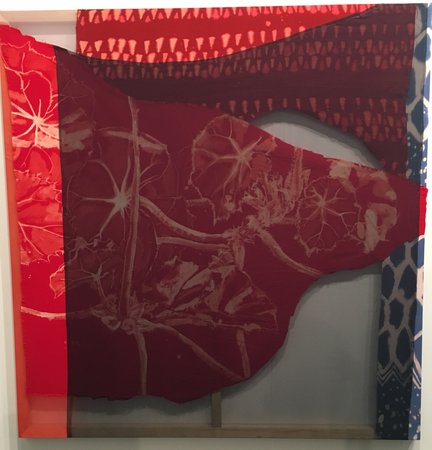 This is a standout piece in an outstanding booth at the fair. Lauren Luloff and her husband Alex Nolan, another great artist who also shows at Bernard Ceysson, just had a baby—congratulations! She uses bleach to "paint the fabric," then cuts it up and reassembles it to make beautiful paintings. She will be up in our new installation that will preview for the Armory.
DESPINA STOKOU
Derek Eller Gallery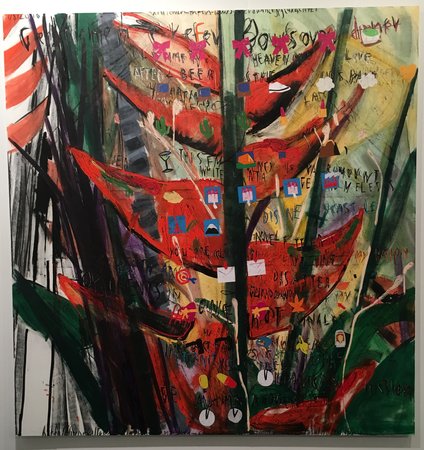 This work of art just keeps us wanting more. Her work is about text, language, and painting. One of the joys of her work is discovering and searching for subtle connections and ideas within the piece.
STEFANIA BATOEVA
Nicodim Gallery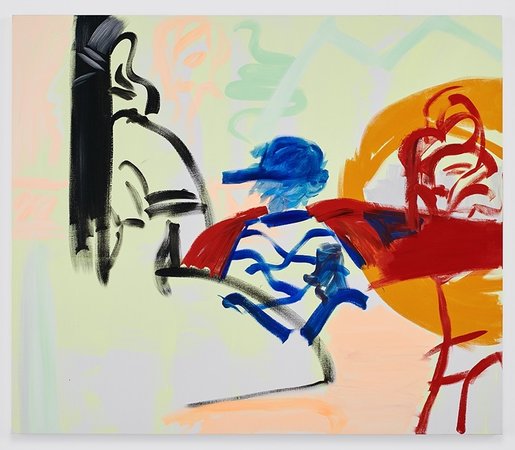 The beautiful application of color and line subtly convey emotion and meaning. So little says so much.
KATHLEEN RYAN
Josh Lilly & Francois Ghebaly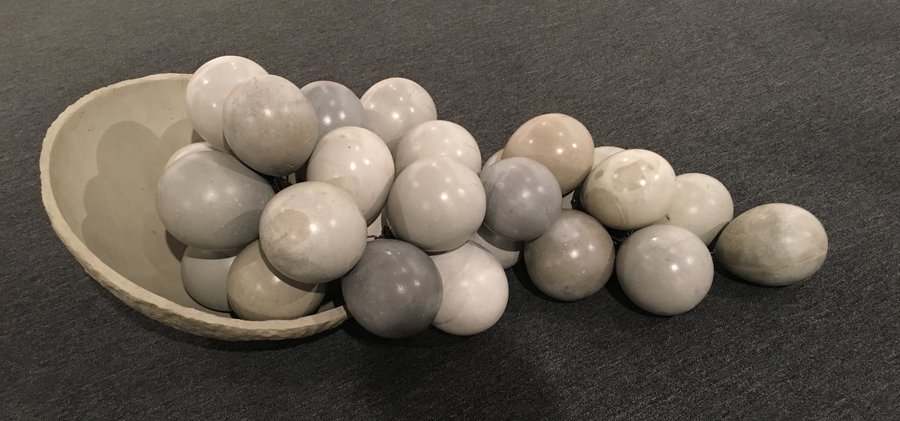 Concrete never looked so sensual. The juxtaposition between the whimsical balls and bowl contrast with the heavy chains that hold it together, the yin and yang.
PARAMOUNT RANCH


JANNIS VARELAS
The Breeder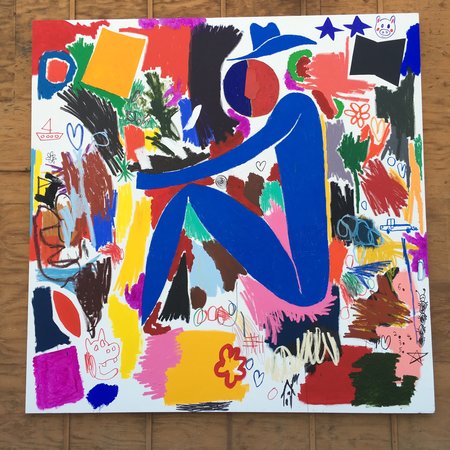 Referencing Matisse and utilizing the setting of Paramount Ranch as its backdrop, Jannis Varelas's cowboy painting is the highlight of the fair.


LOS ANGELES GALLERIES & STUDIOS
CHARLES MAYTON
Thomas Duncan Gallery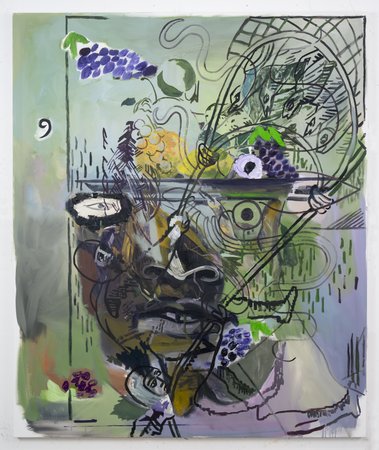 This work really conveys Charles's gift for fusing art historical, painterly, and consumptive concerns into a single image. This is our fourth painting of his.
BRIAN BELOTT
Moran Bondaroff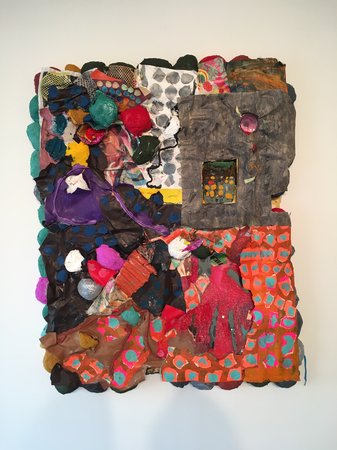 The materials are not much independently, but added together they become an impressive assembly and collage. He is being hung in our new installation.
CLAIRE ANNA BAKER 
Moskowitz Bayse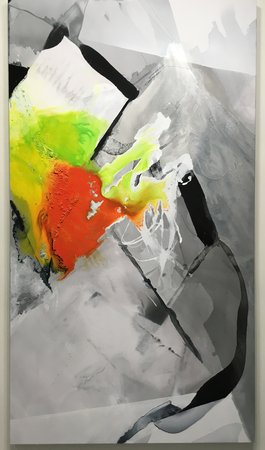 Claire Anna Baker is a former Rema Hort Mann Foundation grant winner. I love the warmth of the splash of color in the gray/black/white field. We were unfamiliar with this body of work.
ALEX KROLL 
1969 & Praz-Delavallade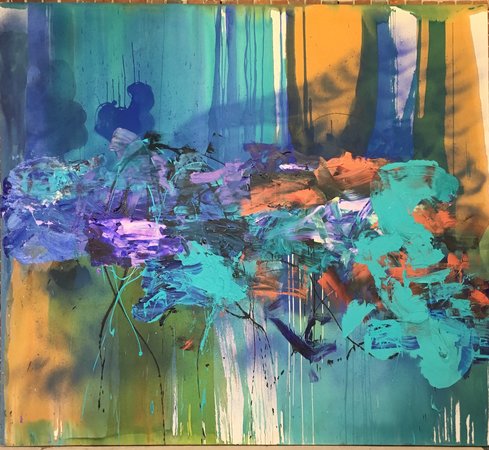 It's always great to walk into a studio knowing you are going to like the work and having your socks knocked off. He really pushed it to another level by adding glass for texture.