Being the editor of Phaidon's prestigious Contemporary Artists Series gives Michele Robecchi rare insights into the minds of those pushing the art conversation into new terrain, working with the day's major figures to create the definitive statements of their artistic careers. As the former managing editor of Flash Art and a globetrotting independent curator, he has also covered quite a bit of critical ground in contemporary art over the years. Here, Robecchi applies his keen perspective to NADA Miami Beach, sharing his favorite works from this year's fair.
ADRIÁN S. BARÁ
Le Palais, 2015
Páramo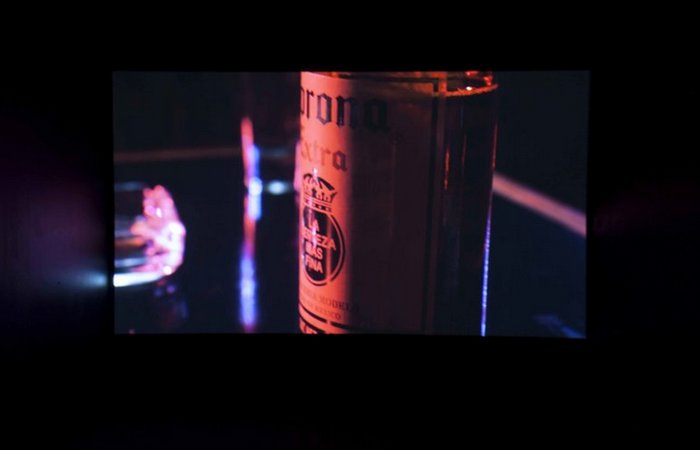 I was familiar with Adrián S. Bará's sculptures but not with his video work. It's so interesting how he stretches the temporal perception of images by adapting them to the music. Art fairs are normally not the best place where to experience video art but I hope people will take some time with this.
RAFAL BUJNOWSKI
Perspective Trap, 2015
RASTER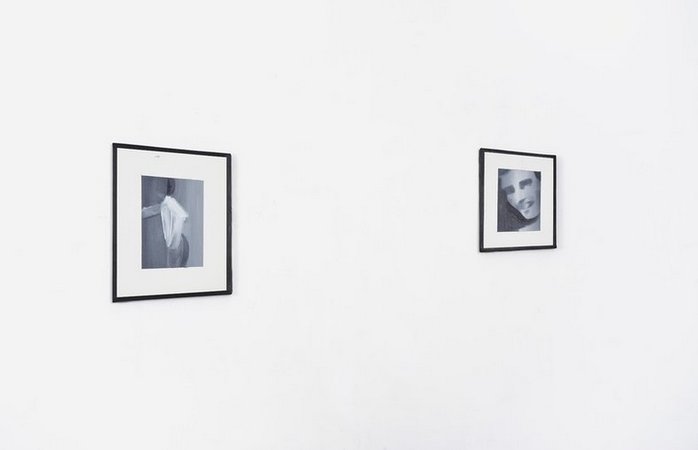 Rafal Bujnowski is a quiet revolutionary. The respect he has for painting doesn't stop him from challenging it at every turn. His work is always visually appealing yet slightly unpredictable.
TOM FRIEDMAN
Untitled (dollar bill back), 2011
SculptureCenter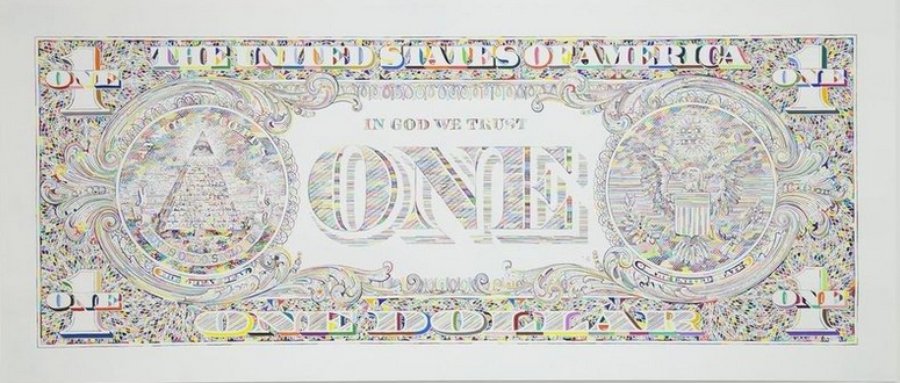 Experiencing Tom Friedman's work, when he is in top form, is like looking through a Zen aphorism. You spend six seconds reading it and six weeks thinking about it.
THEASTER GATES
Bitch, I Made This Pot, 2013
Whitechapel Gallery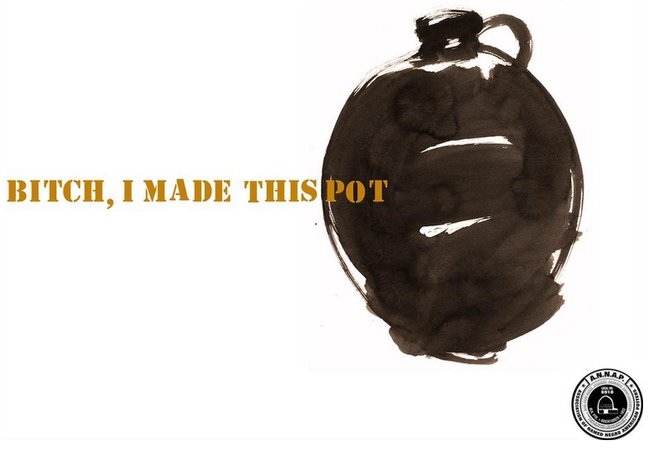 We recently published a monograph on Theaster Gates and this is one of the pieces in the book. "To Speculate Darkly," Gates' response to Leonard Todd's biography of David Drake, aka Dave the Potter, is nothing short of brilliant.
HENRY GUNDERSON
Floor Sample 6, 2015
247365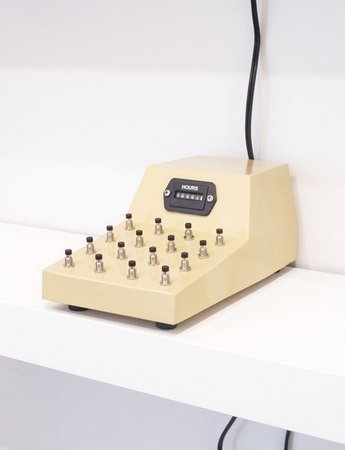 This a great example of how yesterday's attempts to imagine the future, no matter how advanced, are destined to become today's past. Gunderson's useless machines emanate that strange feeling of mystery and familiarity at the same time.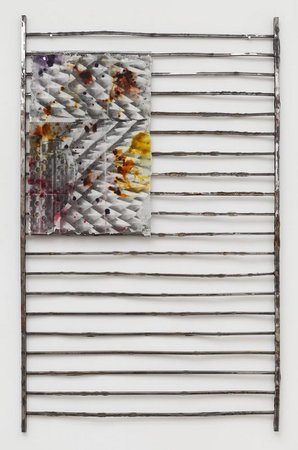 The American flag is a bit of a "no go" zone after Jasper Johns, but this is a great interpretation.
COLE SAYER
Cello Case (1), 2015
David Peterson Gallery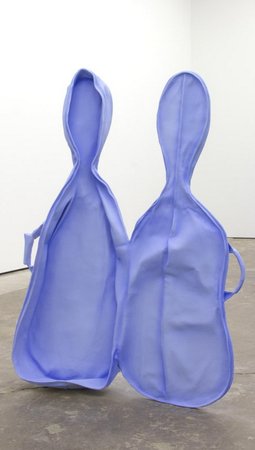 A simple yet clever sideswipe at the readymade concept. A bit in the vein of Picasso'sBull Head.
ERIKA VOGT
Untitled, 2014
Overduin & Co.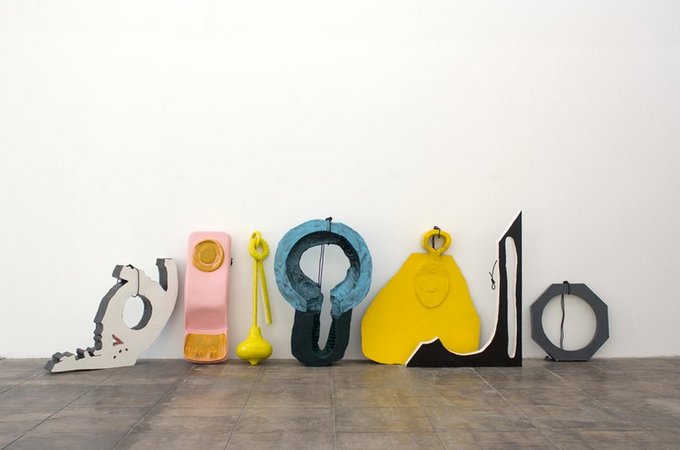 In my humble opinion, Erika Vogt's work is what sculpture should be about. Faced with the spatial restrictions dictated by an art fair booth, this piece deals with mass and space in a very subtle if intimate fashion.
MICHAEL WANG
Milan, 2015
Foxy Production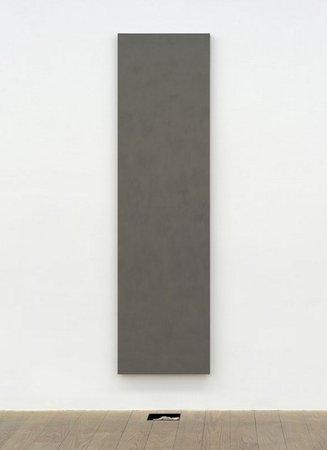 Michael Wang managed to create a surprisingly accurate portrait of my hometown. Don't ask.
ROSE WYLIE
Garden Butterfly, 2014
Thomas Erben Gallery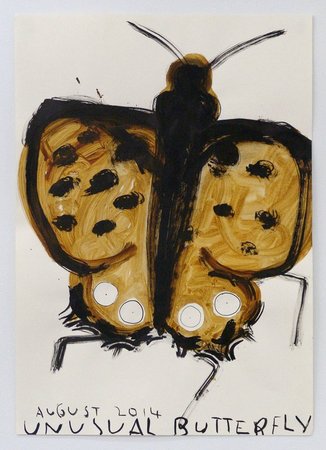 Rose Wylie is a wonderful artist. Late recognition and many pressure-free years of work might be the key to her paintings still being so fresh, but I think she is genuinely unjaded. This piece is unapologetically elemental and unknowing. It's the life of a human being presented in the way it's supposed to be.