The dynamic collecting and philanthropic duo that is Susan and Michael Hort is back with more picks, from Miami's annual Art Week. These paintings, many of them by younger artists, are must-sees at Art Basel Miami Beach , NADA Miami , and Untitled . Enjoy!
ART BASEL
JANNIS VARELAS
Krinzinger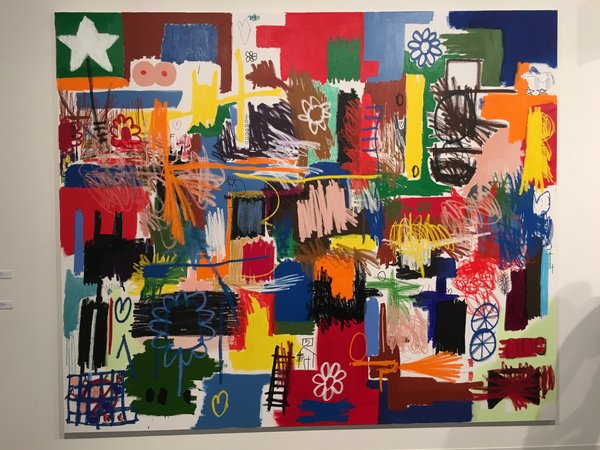 This is a killer painting that uses symbols that are very personal to the artist. Many of his paintings are hanging in our loft right now—he just keeps getting better and better.


FRIEDRICH KUNATH
BQ Berlin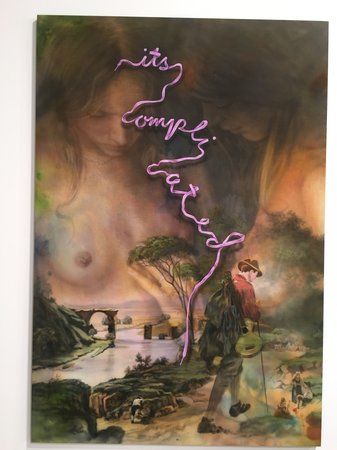 Moody, emotional, mysterious, and gorgeous. This is our fifth painting of his. We have lived with his art for a year and love it.



CHARLIE BILLINGHAM
Supportico Lopez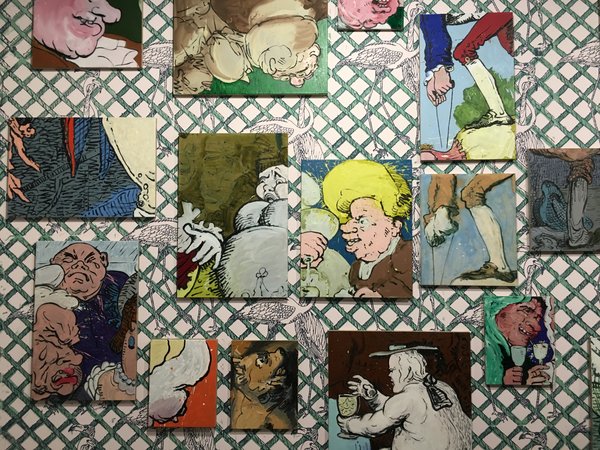 Billingham is completely new to us. We loved his installation at the fair. He is coming to New York to replicate the wall drawing, a humorous, deft, and Dickensian subject.


KON TRUBKOVICH
Marianne Boesky Gallery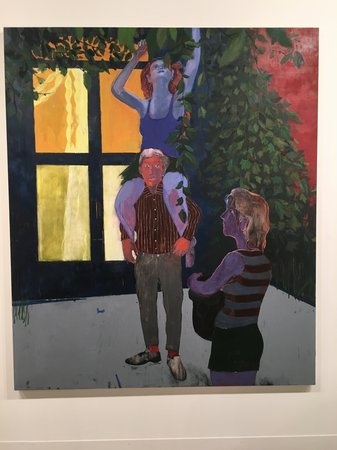 We have been following Trubkovich for a long time. These new paintings show more of the artist's hand. They're puzzling, with a beautiful use of color. We have another great one at the Deitch/Gagosian show in here in the Miami Design District.
STELLA HAMBURG
Eigen + Art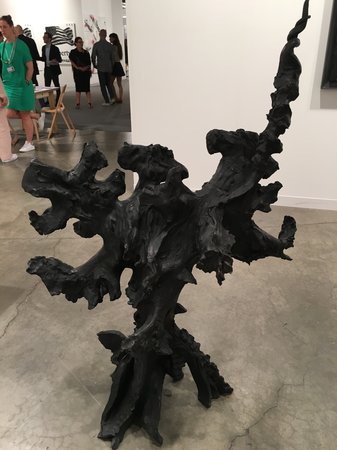 We love the aggressive nature of Hamberg's work. We have an outdoor sculpture of hers at our home in Monmouth Beach, New Jersey.
NADA
JPW3
Martos Gallery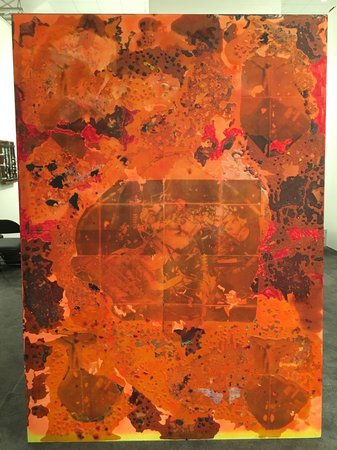 It took us a while to love his work, but now we are believers. His pieces have tended towards the digital, but these are far more painterly.



CHRIS HOOD
Galerie Bernard Ceysson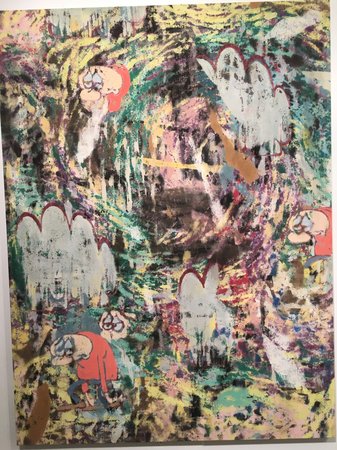 Hood paints from back of the canvas, so that the paint bleeds through to the other side. The painting we bought shows both tension and mystery.


LAUREN LULOFF
Galerie Bernard Ceysson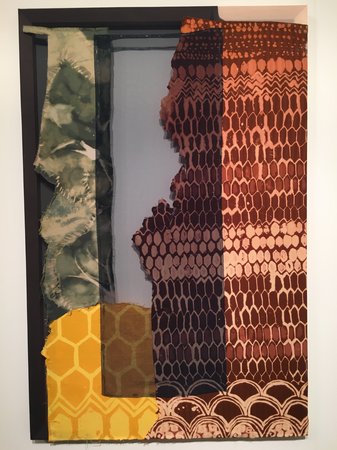 Luloff bleaches or paints the fabric, then sews the pieces together in a painterly fashion. She sometimes uses sheer fabric in her compositions.


BRIAN BELOTT
247365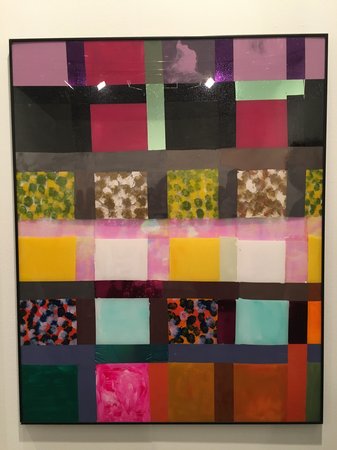 He's always pushing the envelope—every show he comes up with new concepts. Some of them are very whimsical.
LOUISA GAGLIARDI
Tomorrow Gallery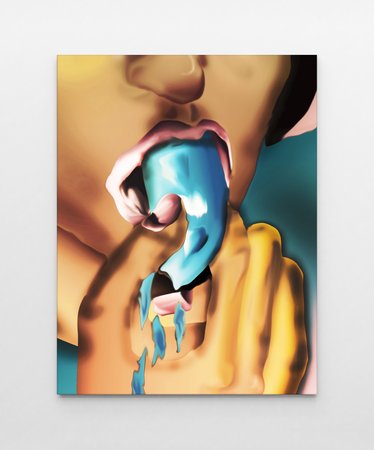 Gagliardi is a very sensual Swiss artist whose work harkens back to Surrealism. This is the type of painting that is difficult to ignore. [Image via Tomorrow Gallery.]


WALTER PRICE
Karma
These works are small, very painterly gems that tell a twisted narrative. They're also new to us, which we love.
UNTITLED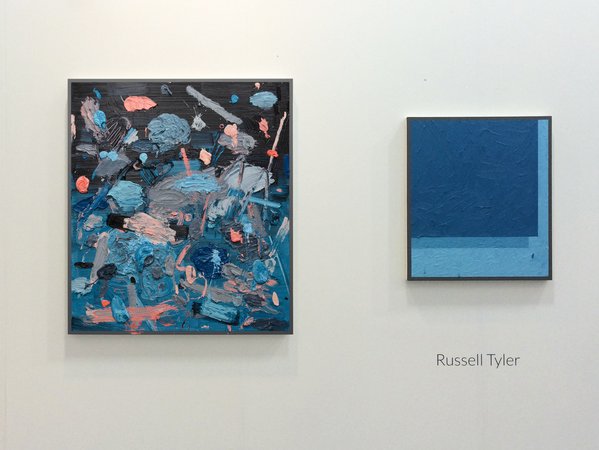 We loved how his minimalist paintings worked with his abstract paintings. The one on the left looks like things flying through the air.

LES ROGERS
Nora Makebish Gallery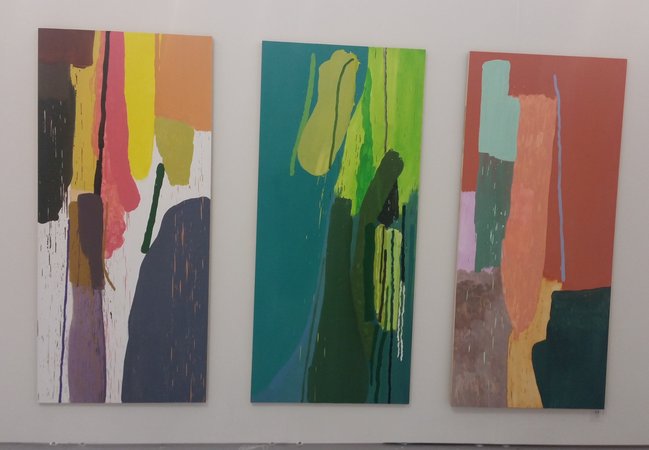 We have collected Rogers through the years, from his figurative paintings to the newer abstract ones. He has a great use of color.