Blurring the lines between artist, curator, and educator Guatemala City-based artist Stefan Benchaom's (b. 1983) work evades simplistic classification. As the founder of the experimental art space Proyectos Ultravioletain Guatemala City and co-founder of Buró de Intervenciones Públicas—a collective that revives the Situationist critique by intervening in public space through art, architecture, design and urban projects—Benchaom exemplifies how the radical critique of the 1960s can take new forms in our contemporary. In 2012 he was a pivotal figure in broadening the contemporary art scene in Guatemala city, co-founding the city's newNuevo Museo de Arte Contemporáneo, "NuMu." This week, Benchoam reflects on works that intrigued him at the Material Art Fair, opening February 9th in Mexico City. 
Geraldo de Barros
Untitled (from Sobras Series), 1996
Document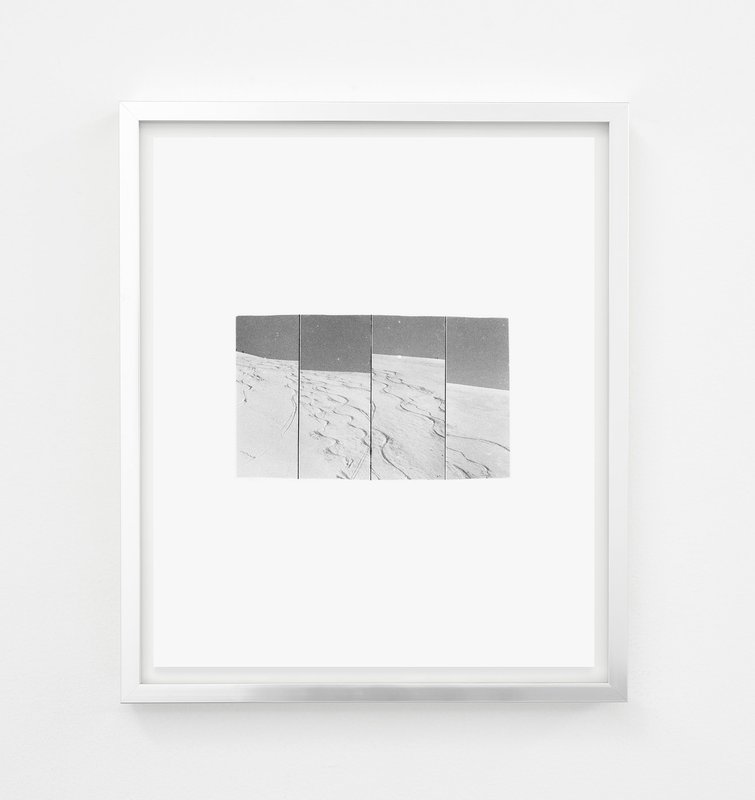 In a fair that has quickly established itself as a hub for the youngest and freshest artistic talent, it's most rewarding to find this gem by Geraldo De Barros (1923-1998). The work is part of his "Sobras" series, which came towards the end of his multidisciplinary career. With this series (and whilst being confined to a wheelchair with restricted speech due to several strokes) he revisited his photographic archive with a pair of scissors, and conjured a whole new language to speak from within his already rich practice. 
Mateo Zúñiga
Sin Título, 2016
Sketch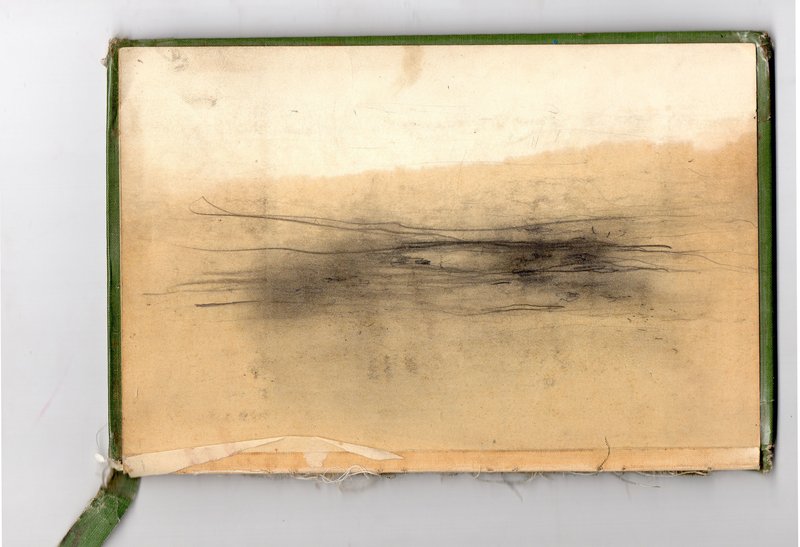 This untitled work by the young Colombian Mateo Zúñiga is poetry. In it, he uses the pastedown of an old book to lay down a drawing that is as simple as it is complex. It's a landscape, it's a a storm that is brewing, it's density, it's the sea. It's all and nothing at all.
Darby Milbrath
Ballroom, 2017
Projet Pangée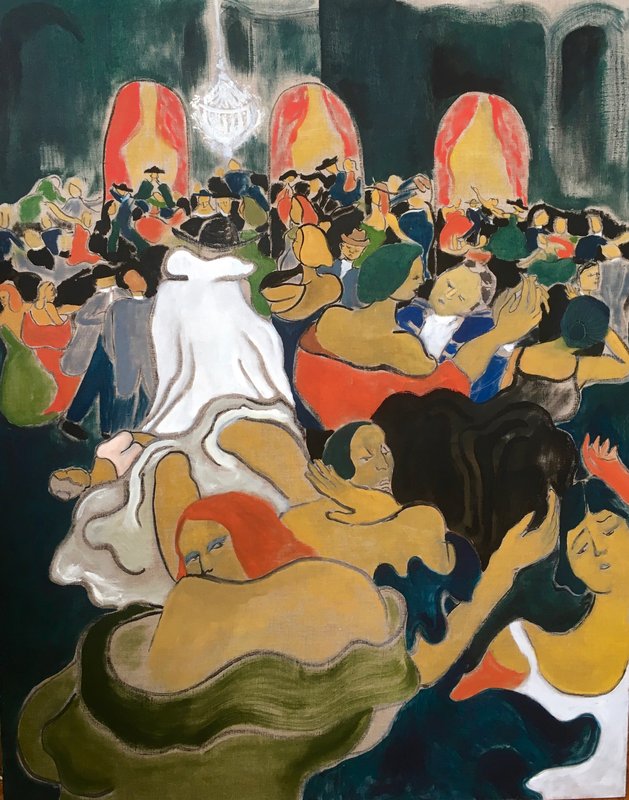 Much like the characters depicted in Darby Milbrath's Ballroom, my eyes keep effortlessly dancing from one side of this painting to the other. However, what's most peculiar about it is the stony and mysterious way in which the characters gaze at one another, and in turn, the way in which we find ourselves gazing into this deliciously tense scene that seems to be right about to unfold before our eyes.
Alex Becerra
Untitled, 2016
Shane Campbelle Gallery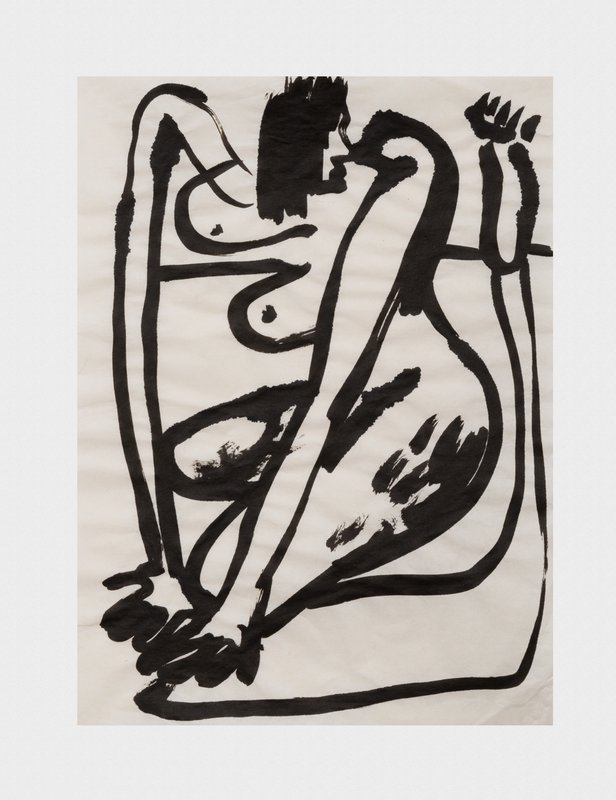 Although he is best known for his wild ways and expressive work, this black squid ink on paper drawing of a naked and contorted woman seems suspended in time. It's just as art brut as it is refined, whilst staying true to his characteristic style. It's as if Becerra, Matisse, and Dubuffet had gone out for a long night of drinks and smokes around town, and left nothing to show for it except for this work that channels the spirit of their otherworldly encounter.
Elsa-Louise Manceaux
Going to the Party Knowing We're All Going to Hell, 2017
Lodos Gallery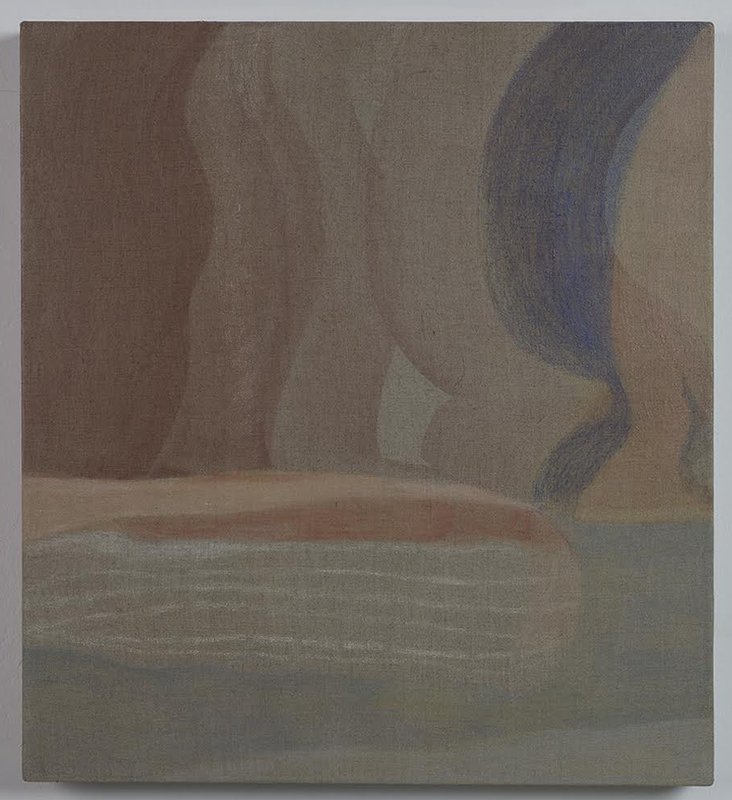 There is something very enigmatic about Elsa-Louise Manceaux's recent egg-tempera and color pencil on linen paintings. The works are quiet and subdued, yet have a hazy and hypnotic aura to them that pull viewers in for long contemplation. Going to the Party Knowing We're All Going to Hell? Yes, it sounds like a hell of a party!