The dynamic duo are at it again: Susan and Michael Hort , the New York-based art patrons and philanthropists, have decamped to Miami Beach for the annual round of art fairs, including Art Basel , NADA , and Untitled . Here, in their own words and photographs, they tell us about their favorite works; keep an eye out for both old Hort favorites and new discoveries.
ART BASEL MIAMI BEACH
JANNIS VARELAS
Galerie Krinzinger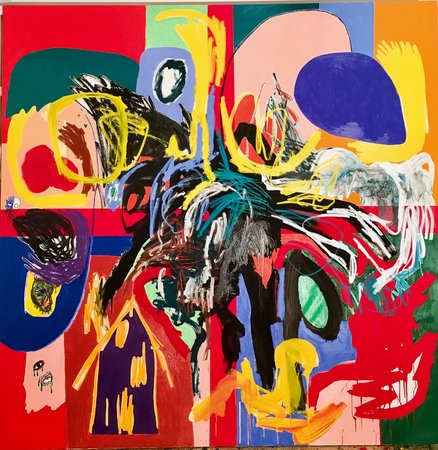 We were so excited to see this new painting by Jannis, whom we love as a friend and an artist. Although they still have the symbols of his life, the new paintings are more aggressive and tougher. We love the explosion in the center of the piece.
JOHN SEAL
Johann König Galerie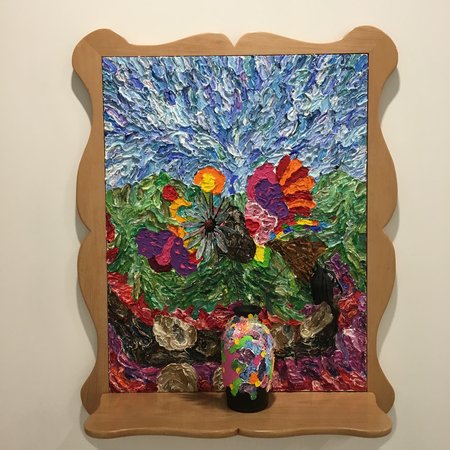 John uses thickly layered paint to create a domestic environment in this piece, including a frame, base, flowers, and a painting that is uniquely his own.
JO NIGOGHOSSIAN
Team Gallery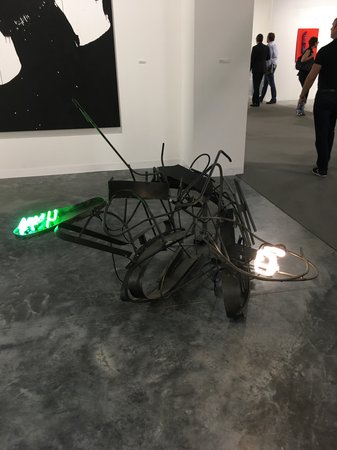 Her sculptures look like line drawings in steel—the lights make it very seductive.
CHADWICK RANTANEN
Essex Street Gallery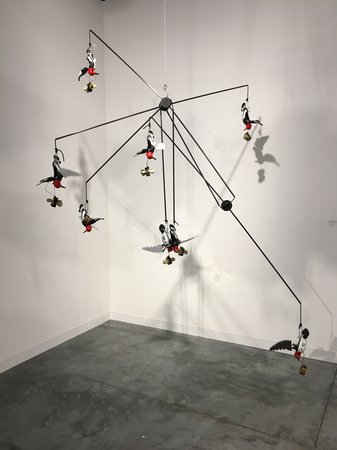 We loved the fragility of the birds flapping and dying and spinning back to life with the changing of the batteries.
KATHERINE BERNHARDT
Xavier Hufkens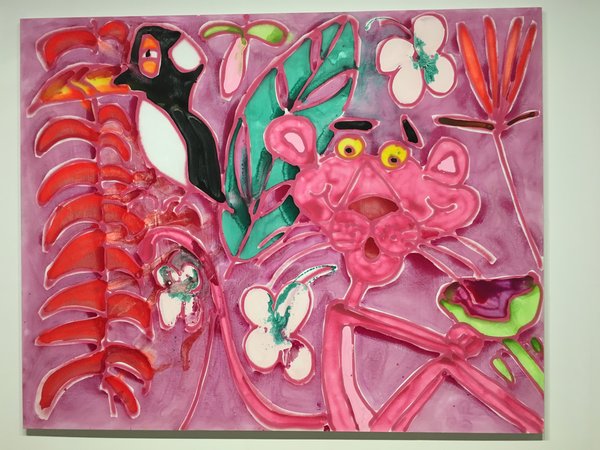 Katherine uses pop, colorful images to make her joyous paintings. We did a studio visit wth her the day after the election—we walked in depressed, and walked out with a hint of a smile.
JESSICA STOCKHOLDER
Galerie Nächst St. Stephan Rosemarie Schwarzwälder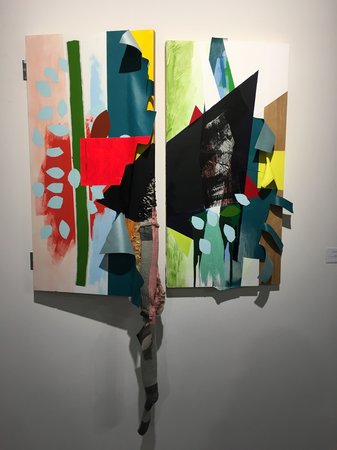 We first started collecting Jessica's work through Colin de Land at American Fine Arts in the late 1980's. She uses colorful, quirky materials to make her abstract sculptures.
ARMIN BOEHM
Peter Kilchmann (also has work at Francesca Minini )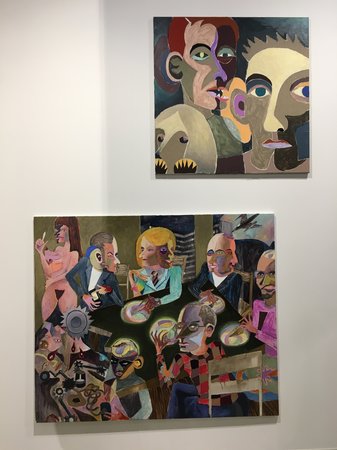 This body of work is getting more political. He uses paint and collage to make these pieces. Armin often including images of his friends—he once did a painting with us and our children in the composition.
SARAH OPPENHEIMER
Annely Juda Fine Art (plus, an amazing installation at the Perez Art Museum )
Sarah uses industrial materials to make her user-friendly sculptures. The collector can angle them to get different orientations to the surrounding area. She is also a Rema Hort Mann Foundation winner.
NADA MIAMI BEACH
GRACE WEAVER
Soy Capitán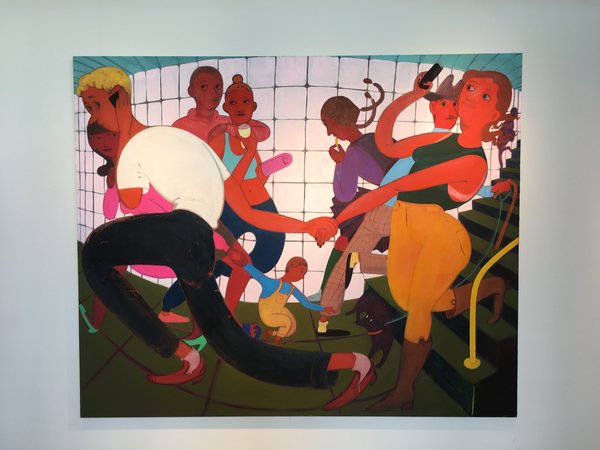 We love her bright, colorful figures engaged in everyday scenes, often with elongated, exaggerated, entwined limbs.
SHARA HUGHES
Rachel Uffner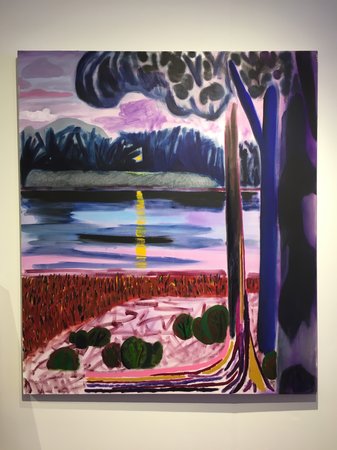 She has her own style of painting—mostly colorful, fanciful, abstracted landscapes.
SOJOURNER TRUTH PARSONS
Tomorrow Gallery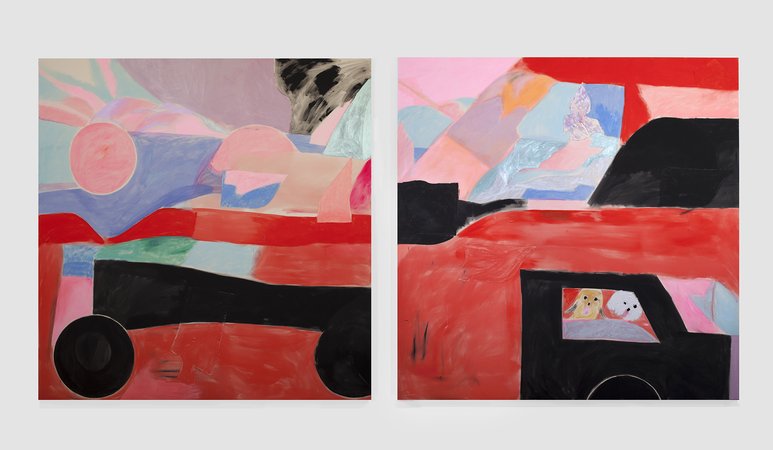 Sojourner has two dogs that are often represented in her paintings—they were with her when we visited her studio a few weeks ago,. She uses collage and adds a sprinkle of glitter to this piece to make colorful, charged imagery.
JORDAN KASEY
Nicelle Beauchene Gallery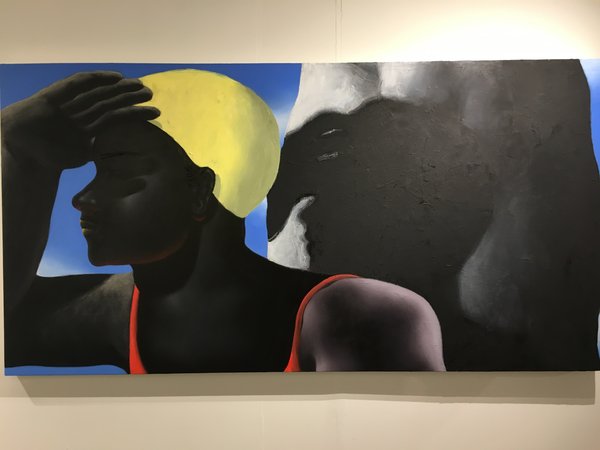 These flat, figurative paintings are often very ambiguous.
JANA SCHRÖDER
Mier Gallery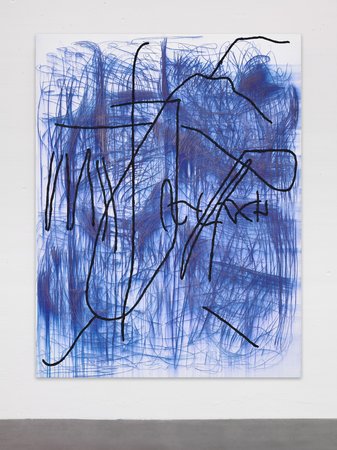 You can't really appreciate this Düsseldorf-based artist unless you see the work in person. It is multi-layered, with beautiful line quality.
ADRIANNE RUBENSTEIN
Stems Gallery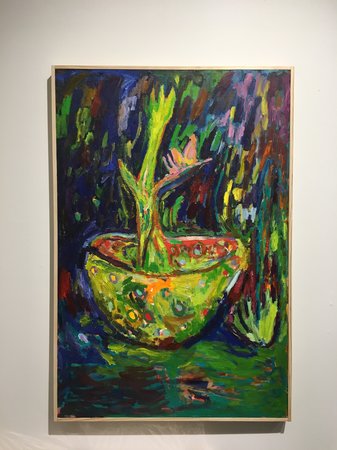 Adrianne is young bright star who just won a grant from the Rema Hort Mann Foundation. Her energetic painting show a real talent with color.
UNTITLED MIAMI BEACH
MARC HOROWITZ
Johannes Vogt (also has work at China Art Objects at NADA)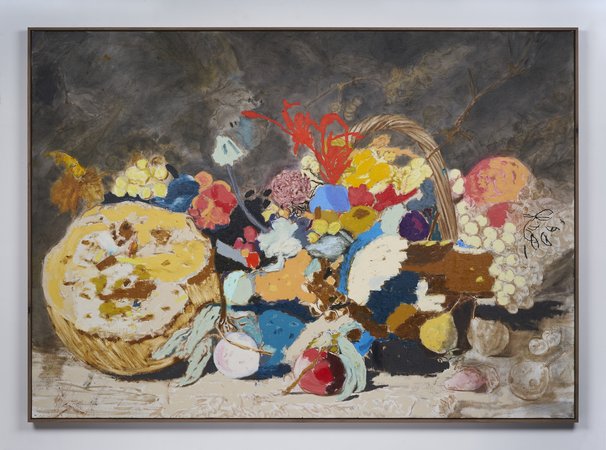 An Old Master still life with a fresh, colorful twist.
AROUND MIAMI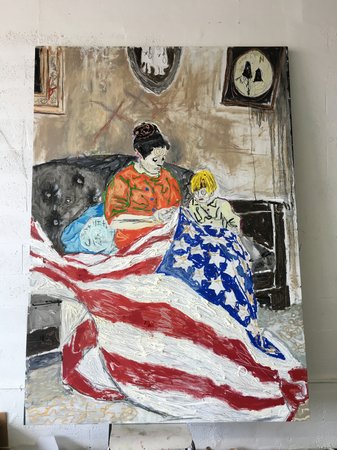 We had a great studio visit with Farley Aguilar, who will be showing with Lyles and King (currently showing at NADA) in January. Farley is a self-taught artist born in Nicaragua who came to Miami with his parents at age 4. He started thinking seriously about being an artist at age 28. His paintings are frequently political, but also obscure. His source materials are often images filled with tension and stress. We love his sense of color and his line quality.