Deputy director and chief curator at Miami's Institute of Contemporary Art , 29-year old Alex Gartenfeld has taken the art world by storm. Since his humble beginings curating shows in his Chinatown walk-up apartment in 2009, Gartenfeld has been an editor at Art and America and Interview , interim director of the Museum of Contemporary Art in North Miami , and most recently, asked to organize the New Museum 's 2018 Triennial.
Gartenfeld will be celebrating Miami Art Week Opening Night this year with the opening of "On Day on Success Street," a major survey of Thomas Bayrle 's work at the ICA in Miami's Design District. And if you're a member of the museum, you can join him at the after-party.
Here, Gartenfeld shares his thoughts on some of the most interesting works from this year's edition of the NADA Miami Beach art fair. Click here to browse the whole fair for yourself.
Eugene Von Bruenchenhein
Untitled (Pink and Gold Vessel) , n.d.
Adams and Ollman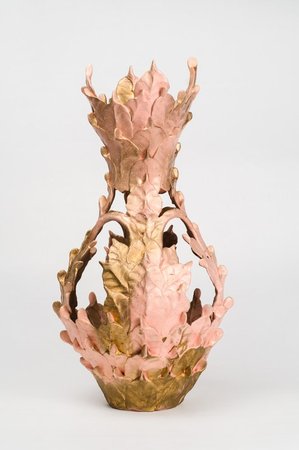 Eugene Von Bruenchenhein is an incredible and well-known self-taught artist whose work explores nuclear energy and royal regalia.
Tomm El-Saieh
The First Landing Strip , 2016
Central Fine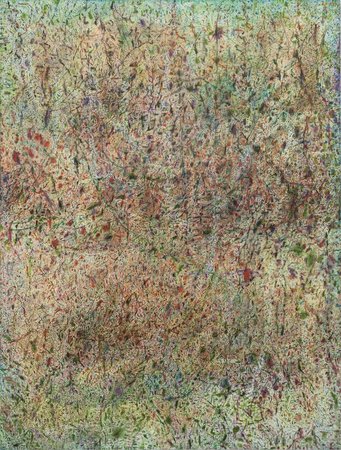 Tomm is an important Miami-based painter whose abstract painting is influenced by the tradition of idol painting in Port au Prince (where he was raised).
Raúl De Nieves
Porcelina , 2015
Company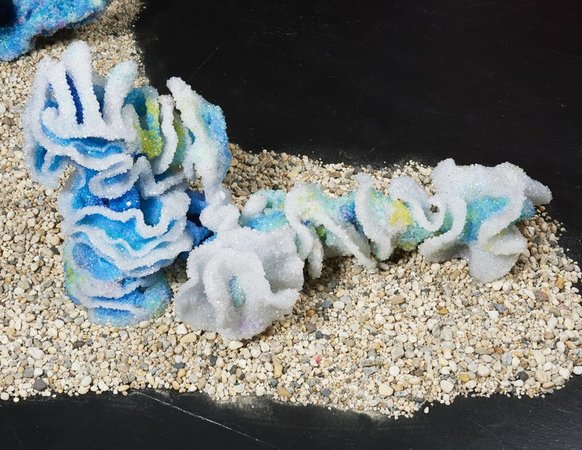 A great New York-based artist, Raúl De Nieves first became well known for shoes impossibly encrusted with crystal, but whose work complicatedly engages issues of identity and performance.
William Scott
A Legend is Coming Back to 1970s in Another Life , 2010
Creative Growth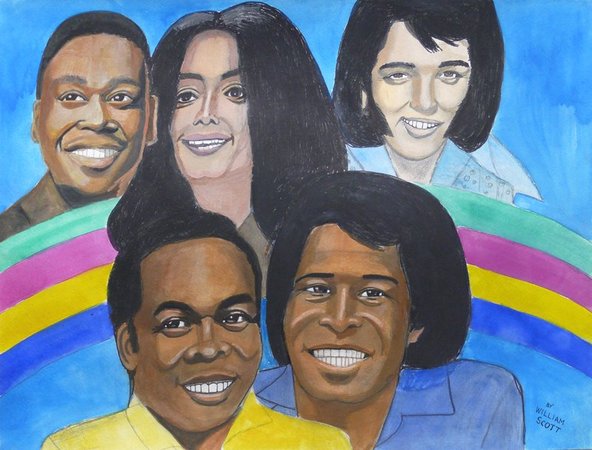 Creative Growth is one of the most significant centers for artist creation in the U.S.—and an important, inspiring studio for people born with disability.
Stan VanDerBeek
Untitled , 1980
Estate of Stan VanDerBeek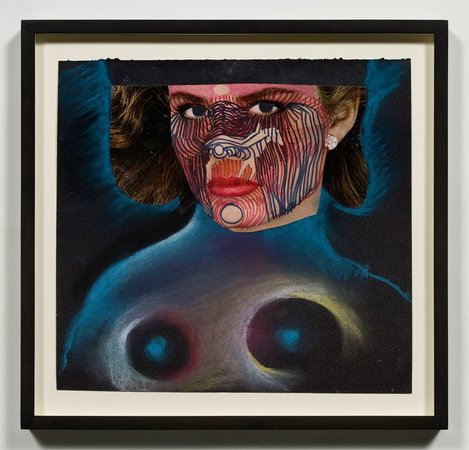 A stunning pastel by the innovator of installation and new media art.
Agustin Fernandez
Untitled, 1972
Mitchell Algus Gallery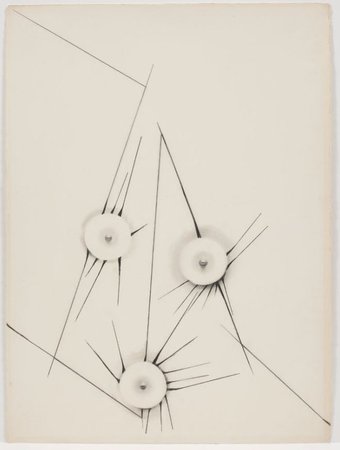 Fernandez is an under-known Cuban artist who spent much of his life outside the country creating erotic, Surrealistic and mysterious semi-abstract painting-reliefs and works on paper.