The New York-based art collectors and philanthropistsSusan and Michael Hort never miss a chance to travel the world in search of their next treasure (or treasures, as the case often is). This week, they're touring Paris on the occasion of FIAC, the French capital's largest art fair. Along the way, they carved out time to browse the nearby Paris Internationale art fair as well as galleries, museums, artists' studios, and Paris's infamous catacombs. Below, read their thoughts on the works that caught their practiced eyes.
AROUND PARIS
TYSON REEDER
Galerie Bernard Ceysson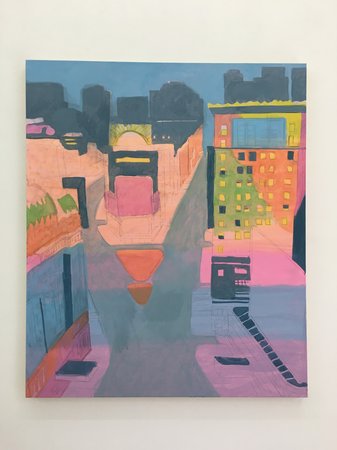 After flying all night we arrived in Paris, dropped our bags at the hotel, and started our tour. First stop was Bernard Ceysson, where they were preparing for a new installation of young American artists. One of them, Tyson Reeder, was our first highlight—we could not resist. We loved the painterly depiction of Times Square—his color sense is great. We originally started collecting his work from Daniel Reich Gallery.


SADIE LASKA
Galerie Bernard Ceysson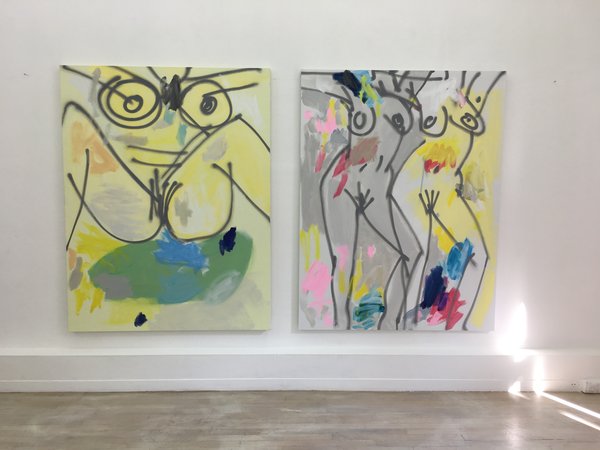 With these two paintings Sadie Laska is exploring a new direction. They are sexy and humorous but still use the same color palette as her previous work. We have seven of her works installed in our current hanging in New York.
MARC HOROWITZ
Mannerheim Gallery
There is a young artist from LA, Marc Horowitz, who is having a show at the Mannerheim Gallery in Paris. We originally bought his work, a crazy video, at his MFA show at USC in California. His paintings are colorful and both abstract and figurative. They are incredibly imaginative and original. We find them very beautiful.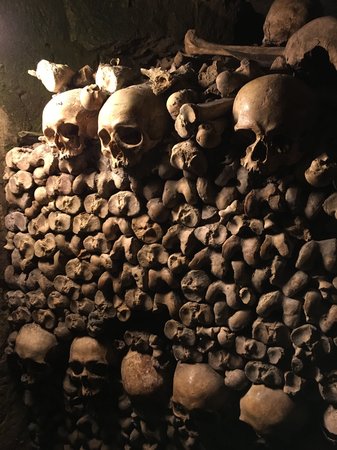 The next highlights were the Magritte show at the Pompidou Museum and the incredible Paris Catacombs. If you go, get your tickets online and grab an audiotape.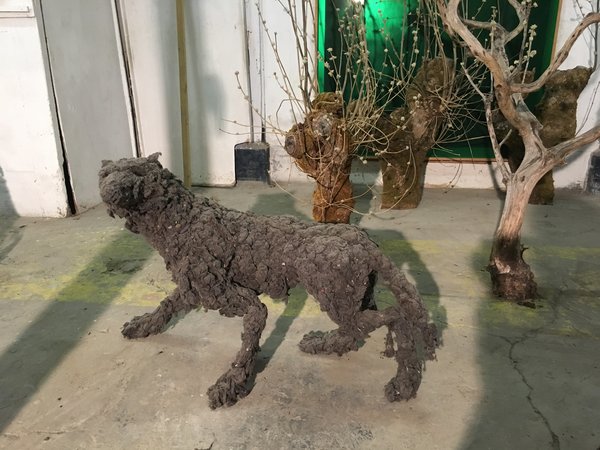 The next day we did a studio visit with a young French artist, Lionel Sabatté. He does painting and sculpture. We particularly loved his sculptures. This one is made on an armature with dust that he collected with a small vacuum.
FIAC
CLAIRE TABOURET
Galerie Bugada & Cargnel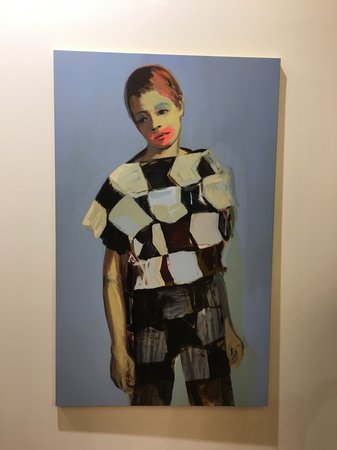 Upstairs at FIAC we loved the portraits by Claire Tabouret at Galerie Bugada & Cargnel. She paints aggressive females. Look at her paintings up close—her brushwork is fantastic. In addition to being at FIAC, she also has a one-person show at her Paris gallery. We are looking forward to seeing her show in November at Lyles & King in NY.

KATHERINE BERNHARDT
CANADA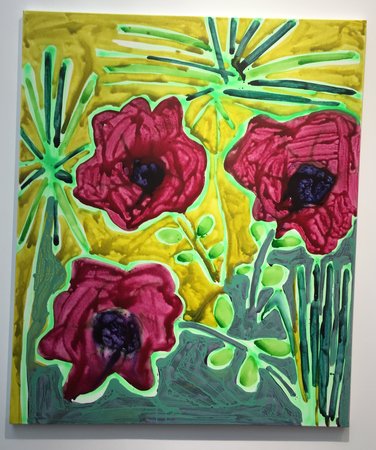 Katherine Bernhardt, a painters' painter we have been watching for a while at Canada, did an amazing installation at the fair. Luckily for us, our favorite painting, the flower, was still available. She has a great sense of color.
KORAKRIT ARUNANONDCHAI
Clearing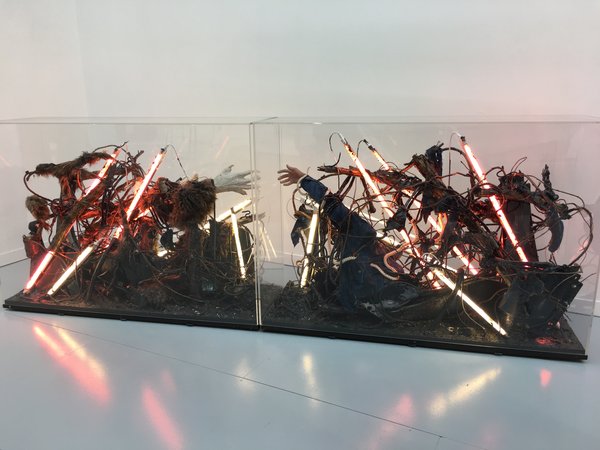 This amazing visual sculpture came out of a performance he did using many of the objects that he has used in the past. He is a Rema Hort Mann Foundation grant winner.
DANIEL BUREN
Galleria Massimo Minini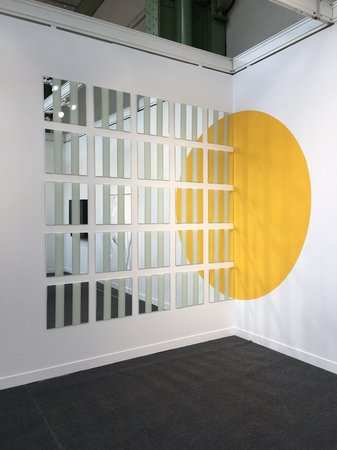 Mirror, glass, and the yellow sun. Buren has always used the stripe, but this new format brings it to a whole new level. The sunlight coming in from the Grand Palais skylight makes it extraordinary.


JANNIS VARELAS
Krinzinger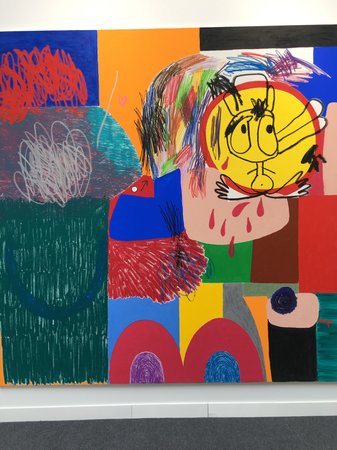 We love Jannis's new work, but we were so sorry to miss his opening exhibition with performances in Vienna at Krinzinger.
DANIEL RICHTER
Regen Projects
This is a totally new direction he started about a year ago after a few years of searching. The fragmentation of the figure gets more and more complex.

JANNIS KOUNELLIS
Gavin Brown's Enterprise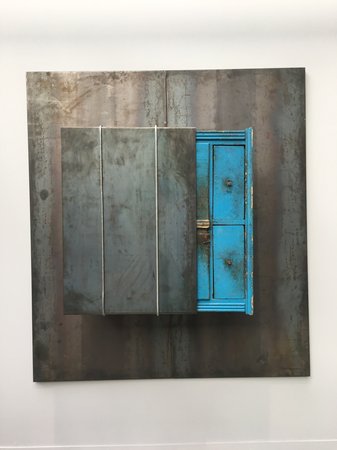 The steel is the size of a European double bed. The attached objects are furniture from a home that is human scale. Bravo Gavin.
KELTIE FERRIS
Mitchell-Innis & Nash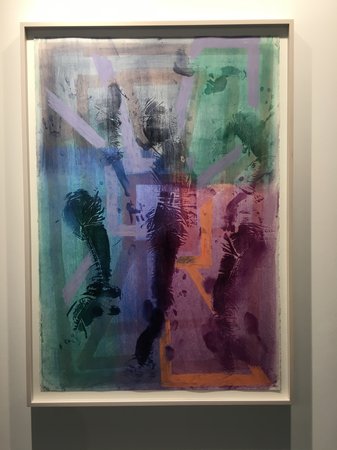 Beautiful, colorful body print. Keltie just got married this summer—maybe the bright colors on her body print reflect her happiness. She is a Rema Hort Mann Foundation grant winner.
PARIS INTERNATIONALE
NICOLAS PARTY
Galerie Gregor Staiger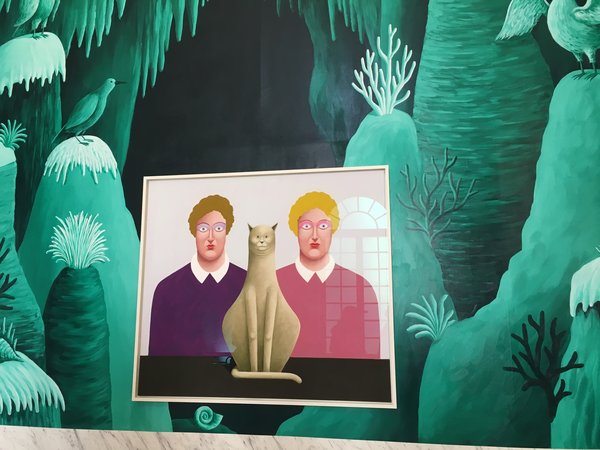 The Paris Internationale is in a wonderful old building that is going to be converted into a huge private home. Unfortunately many of the galleries had to make do with a less than perfect space. Nicolas Party's monumental wall drawing and pastel painting at Galerie Gregor Staiger was definitely the highlight.


B. INGRID OLSON
Simone Subal Gallery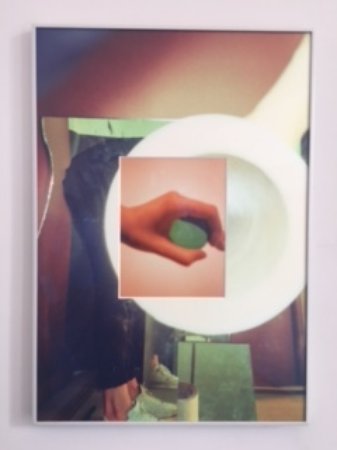 We liked these photos with the collage matting. They were very visual and beautiful.