The young New York-based curator and collector Tiffany Zabludowicz is committed to helping artists on the vanguard to keep moving their disciplines forward, supporting their work both through purchases and also inventive programming—like, for instance, the pop-up Work in Progress residency she organized in a vacant Times Square corporate office this summer. This kind of altruistic gumption runs in the family: her collector parents, Anita and Poju Zabludowicz, are the founders of London's avant-garde Zabludowicz Collection. Here, the up-and-coming tastemaker (who also pens an occasional column on Artspace, called Watch This Space) selects her favorite pieces from this year's edition of the NADA Miami Beach art fair.
BRAD TROEMEL
2 Authentic / 9 Counterfeit AOCS Live Free or Die .999 Copper pieces, 2014
Authentic and counterfeit AOCS Live Free or Die copper pieces
Feuer/Mesler (New York)

Brad Troemel is one of my favorite artists in the world. Play is undervalued in art today—and silliness can be smart! With this work he is comically questioning what it means to buy an artwork. The marijuana-leaf-embellished coins inside the work have their own barter value, thus by buying this work you inadvertently become a coin collector. Brad also creates his own counterfeit coins and has sold them online to accidental art collectors—nine of the coins in this work are indistinguishably counterfeit. Do the counterfeits have more value than the authentic coins because they are by an artist, or less value because they are fakes? (Anyway, if the artwork's value comes to nothing in the future, you can always sell the coins!)
ALEX ITO
You Are Here, 2016
UV curable ink on aluminum panel
Springsteen (Baltimore)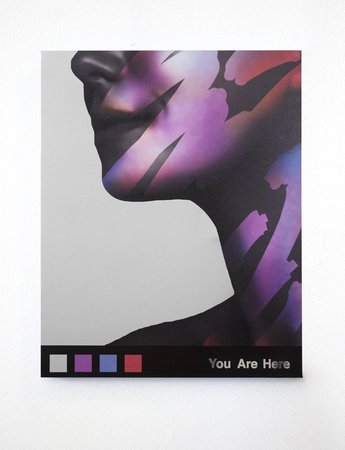 I first came across Alex Ito's work when he was an artist-in-residence with the Still House Group. I love this creepy and critical corporate advertisement for a digital existence. The juxtaposition of the futuristic woman's face and the text is chilling: "You Are Here," looking at the work, online or IRL; you are here in a world of corporate advertising; you are here in a time where your digital self is real and where images are more often manipulated than not. By showing the color palette, Ito simultaneously gives us a glimpse of his editing process and highlights the intervention of the digital in the creation of this face. 
SARA CWYNAR
Tracy With Objects, 2016
Dye sublimation print on aluminum
Foxy Production (New York)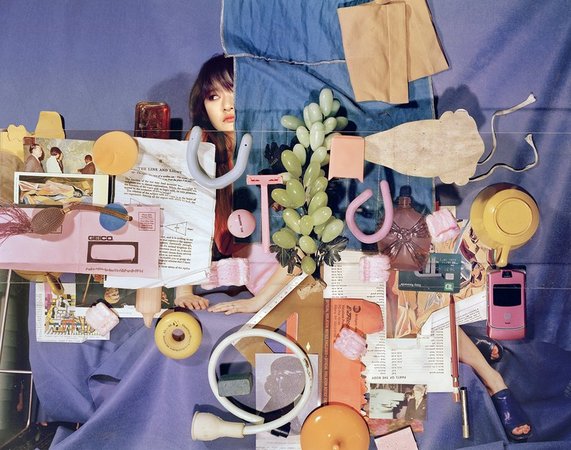 I have Sara's work in my bedroom and I love it more and more everyday. Her photographs are seductive, fascinating, and have so many disparate images and influences thrown into the mix that they are continuously exciting to live with. It must be close to impossible to stand out as a photographer now, but Sara does. And considering she went to Yale for her photography MFA, studying with professors like Gregory Crewdson, it's no wonder. Also, there is a pink Motorola Razr here in the same picture as a Picasso—YES! 
JARED MADERE
Toddler (Blueberry Pomelo), 2016
UV print on metallized BoPET and synthetic silk
David Lewis (New York)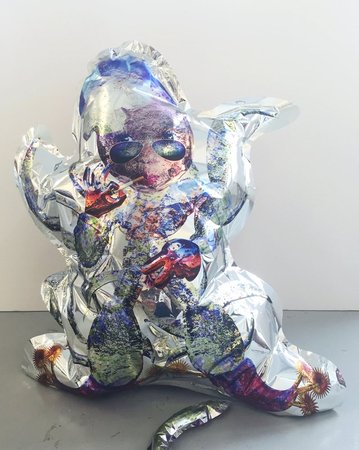 I have zero idea of what to actually make of this work, and I'm sort of scared of it, but it's playful and risky so I'm into it. It's key to give galleries kudos when they show something different from—and harder to sell than—pictures on the wall. 
SUSAN HILLER
Rough Moonlit Nights (Cyan), 2015
Archival Pigment Print on Hahnemuhle Photo Rag
Camden Arts Centre / Field Editions (London, Liverpool)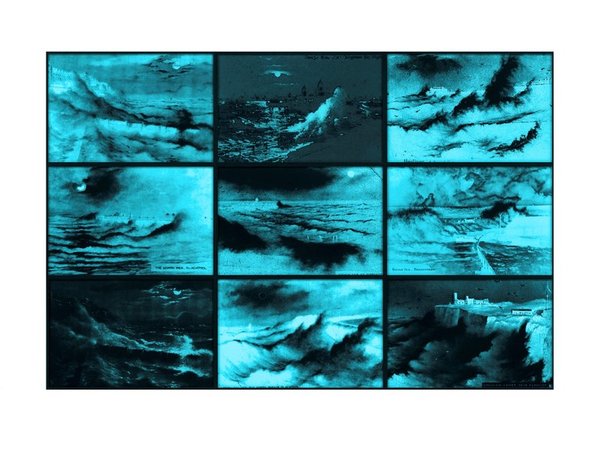 Editions make it possible for you to get works by historically important artists for affordable prices, and this one has the added bonus of supporting an amazing institution in London, the Camden Arts Centre. I'm particularly excited about this edition because Susan Hiller will be teaching a master class at Zabludowicz Collection in London, where leading international artists advise a small group of emerging artists about their practices.
STAN VANDERBEEK
Poemfield No. 1, 1967
16mm film transferred to HD video color, silent, 5:00 min.
$20,000
The Estate of Stan VanDerBeek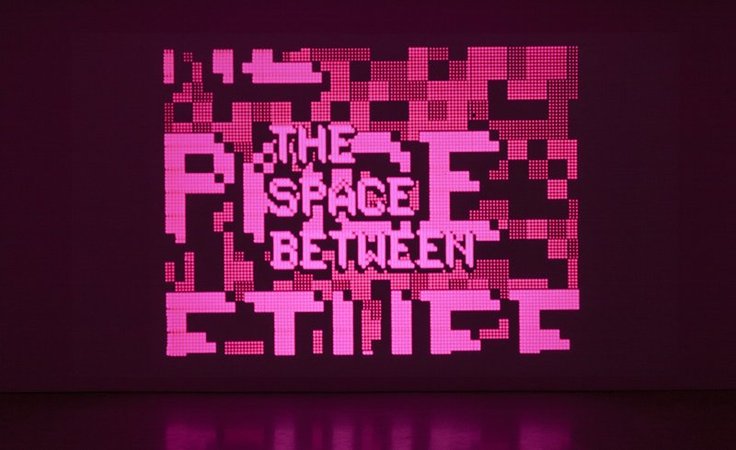 I haven't seen this specific video by Stan VanDerBeek but:
He is historic and important. 
Why aren't there more videos in art fairs?
Did you see "Dreamlands" at the Whitney? If not, go - if for nothing else just to see his epic installation there.