Artspace is pleased to debut 10 x 10 x 10, a new initiative aimed at highlighting the programs of young and innovative galleries, around the world, through curated online exhibitions. Our inaugural presentation introduces a virtual collective of 10 galleries, each under 10-years-old, across the USA. Over the next four weeks, each gallery will present a rotating collection of cutting-edge artworks exclusive to Artspace. All works featured are priced at $10K or under, in support of our mission to make collecting art accessible to a broader audience. The exhibition will be on view through July 16, 2020.

Participating galleries include: Baby Blue Gallery (Chicago, IL), Carvalho Park (Brooklyn, NY), Channel to Channel (Nashville, TN), Davis Originals (Tempe, AZ), Erin Cluley Gallery (Dallas, TX), Et al. (San Francisco, CA), LatchKey Gallery (New York, NY), Resort (Baltimore, MD), River (Los Angeles, CA) and SEASON (Seattle, WA).
To highlight the initiative we'll be publishing interviews with some of the gallery founders in the weeks ahead. Today we talk with RESORT Gallery co-founders Seth Adelsberger and Alex Ebstein.
Founded in 2018, Resort is a new iteration of a curatorial collaboration between artists Ebstein and Adelsberger, who previously co-founded and ran Nudashank between 2009 and 2013. Based in Baltimore, RESORT is a project dedicated to exhibiting contemporary art and promoting collaboration.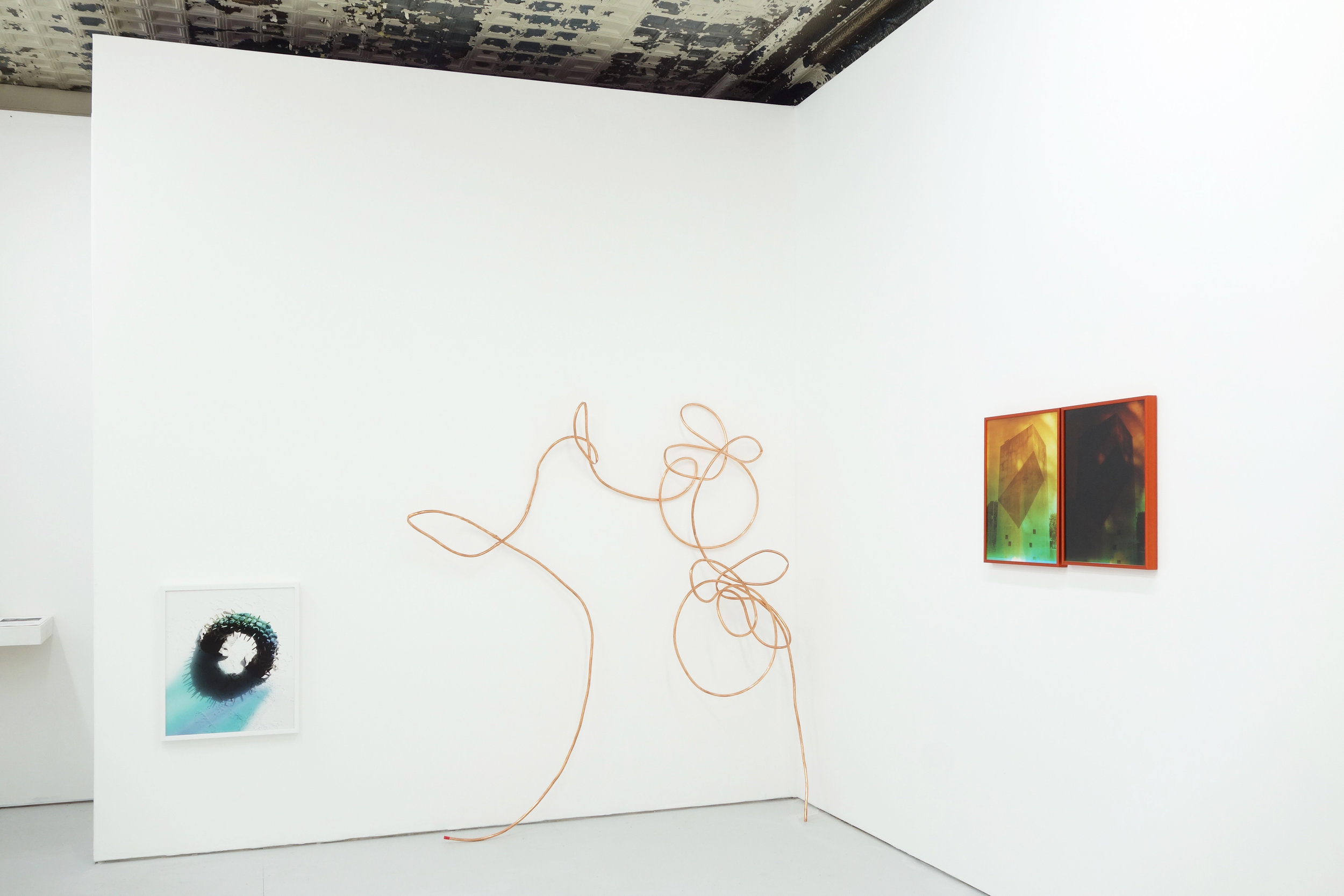 RESORT, Baltimore
Who are you, where are you and what do you? We are Seth Adelsberger and Alex Ebstein, co-founders of RESORT, an artist run gallery in Baltimore, MD.
Why did you want to start a gallery? RESORT is the second gallery project that we have founded and run together. Our last, Nudashank, closed in 2013 and for both of us, we missed the consistent opportunity to work with artists in a directly collaborative way to realize projects and exhibitions. We started RESORT in 2018 after a wave of crack downs on Baltimore's artist run spaces. Many warehouse galleries and event venues that were part of the essential fabric of the art scene were shuttered or paused. We wanted to open a gallery again, in a storefront this time, so it would be accessible, consistent and visible.
How has your program evolved over the years?
 RESORT has a focus on Baltimore, which has remained consistent, but we've evolved in a few ways since our opening. We've taken more time between shows to make sure we are using the space differently with each exhibition; most recently we worked with Karen Yasinsky, one of the most established artists we've shown, to present her solo exhibition in the main gallery and our two, smaller project spaces. We have also invited curators we admire to contribute programming to our gallery, Abbey Parish co-curated Pure Raw with Alex, and Allie Linn presented A Gentle Excavation, which was also their curatorial MFA thesis exhibition. We are still pushing ourselves to use the space in new and interesting ways and continuing to research and grow as curators.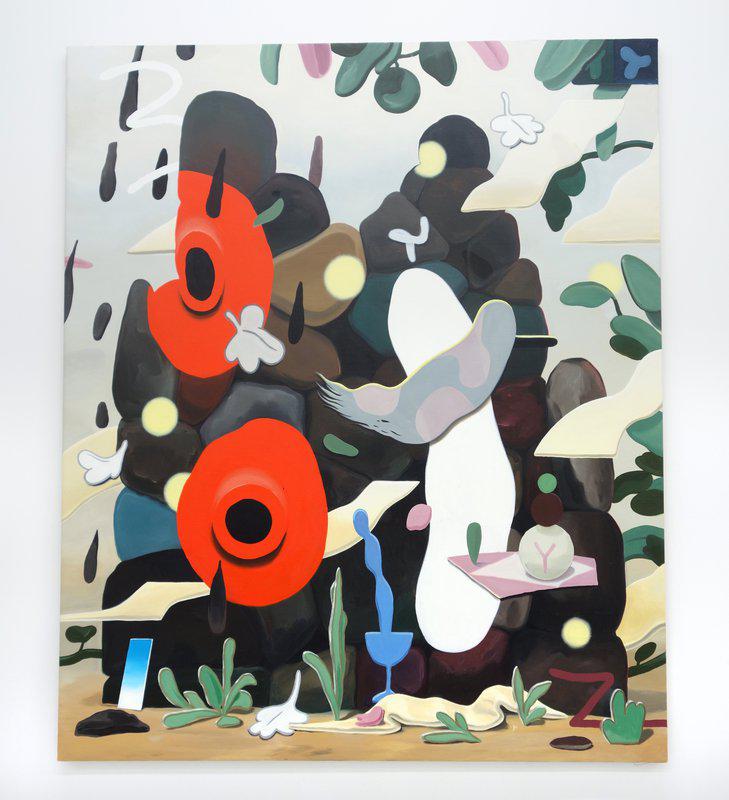 What has been your biggest success? And what's been your biggest challenge? Running an art gallery as a second or third job (after our own studio practices) always feels like a success in and of itself to me, especially when it is covering its own operating expenses. I have been proud of each of our exhibitions, and happy to work with all of the artists we've shown so far; but it was especially exciting to get to work with Karen Yasinsky, I have been a fan of her work for many years. As with most galleries, the challenge is always growing your audience, and finding collectors who will support the work that we're showing. This process is always something we are working on, and probably cannot ultimately be overcome. We are glad for the opportunity to make the work we show more visible to a broader audience.
How do you advise your artists?
 We are artists ourselves, and each have our own additional skillset that influences our ability to help the artists we work with. For example, Seth runs a framing business called New Standard Frames and often helps artists frame their work for their shows. Alex has a lot of experience writing grants and is an adjunct professor and full-time curator for a college, so she often helps artists with their writing, applications for residencies and other opportunities, and letters of recommendation. We both advise on pricing, exhibition design and installation.
SOPHIA BELKIN - Storm and Cell Dawn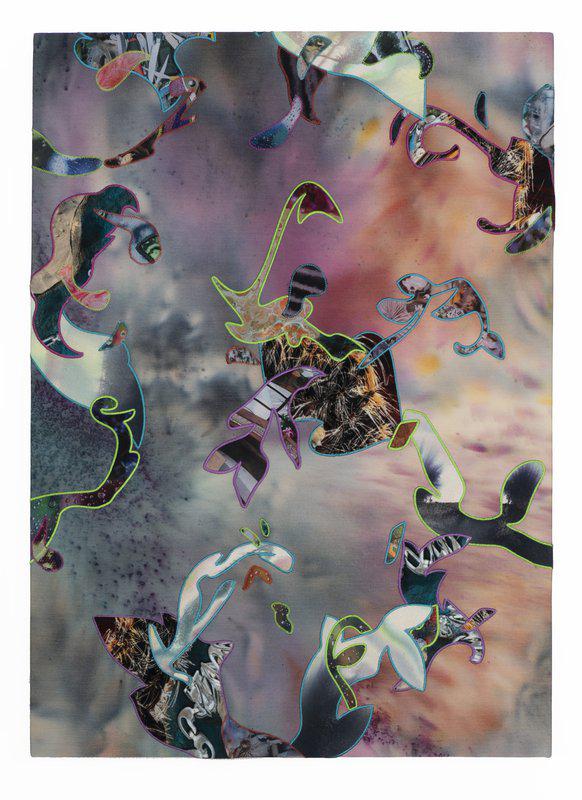 What's the thing that's constantly surprised you about the art market over the years?
 We're rarely surprised anymore.
How will you flourish in a post-Covid artworld?
 We will continue to work with artists we admire, offer our space to them to realize installations, new bodies of work and experimental projects, and document everything as best we can. We have been active with our email list and social media during quarantine and consider ourselves lucky to have vocal and active support from our audience at this time. Like most galleries, we are still in the process of figuring out this new normal, but we will continue to make images of exhibitions and works available online and eventually ease into in-person appointments.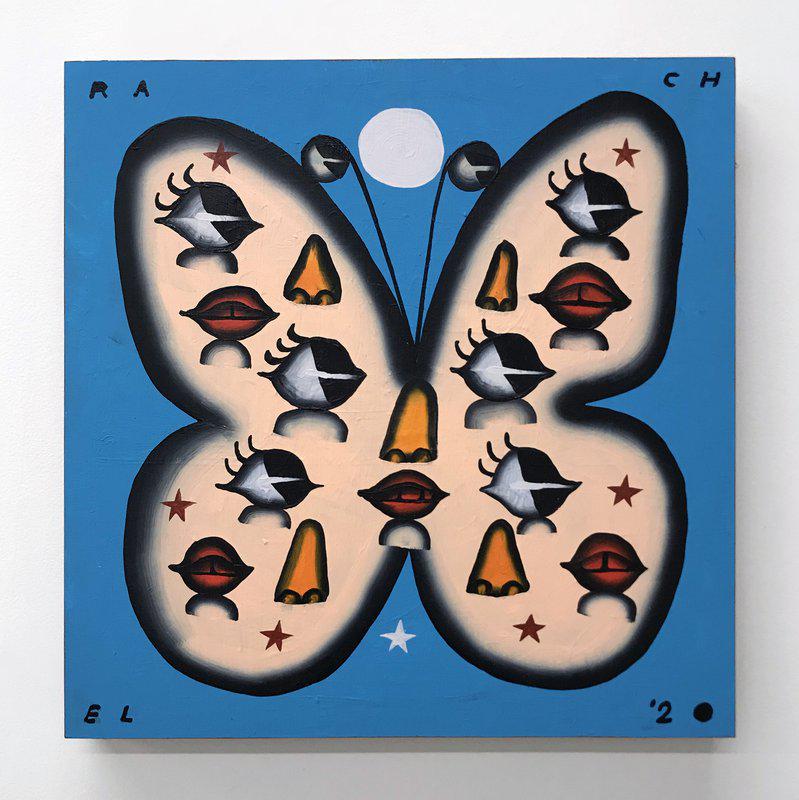 What's coming up for you in terms of shows and how will you present them? Our next exhibition is a solo show by Rachel Hayden called Four Bitten Fruits. We will be installing the exhibition in the gallery. The show will be online and documented just like any previous exhibition, but we will use an appointment-only model for open hours, let the show run longer and have a closing instead of opening reception. That is the plan as it currently stands.
JACK COYLE - Power Trails, 2019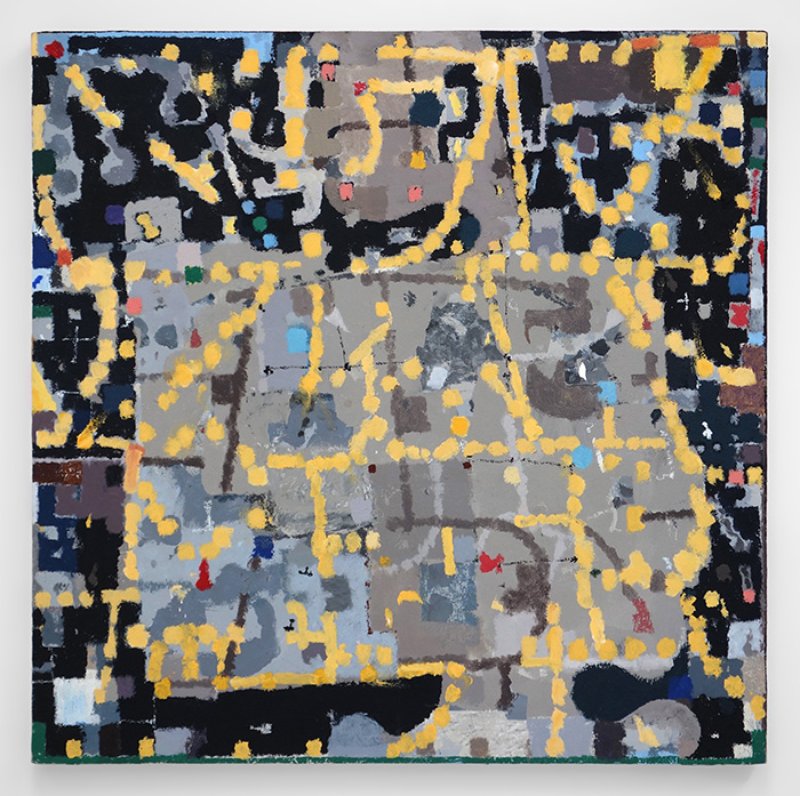 Tell us about one or two of the artists and artworks included in this show?

 James Williams II's Calm Before is a large, mixed media painting that is both beautifully painted, and implies an endless compositional potential. James uses Velcro and small panels to set parts of his paintings on top of the picture plane, as if parts of a puzzle or game. The rich, flat black of the Velcro makes it hard to tell that there are multiple materials and processes until you get closer to the work. This piece was featured in James's recent solo exhibition at RESORT titled Color Of The Day. While this piece on its own appears to be a light, abstract landscape, it is part of Williams' larger body of work using satire and visual riposte to challenge the ambiguity of the black construct as both an object and racial classification. His use of shadows, video, paper, Velcro, and sculpted wooden objects are attempts to find humor and understanding in the inaccuracies and indecisiveness of racial classifications of Black Americans and the achromatic color they both share.
JAMES WILLIAMS II - Calm Before, 2020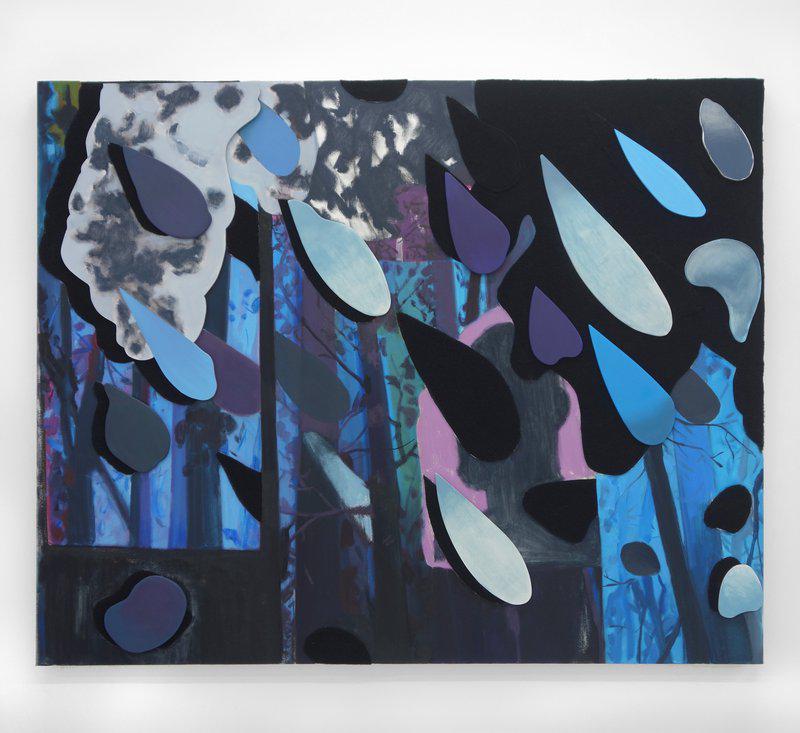 Ginevra Shay's The Room Bends Back is a new chromogenic photograph that they produced this year as part of a series of works made before the shutdown in which Shay was attempting to represent the unphotographable. These pieces represent people they love, fleeting experiences (or those that could not be photographed), and poetic intricacies of life in rich gradient hues and intimate, ambiguous interiors. This piece is inviting and a big ghostly, a memory that is imperfect but still elicits a specific feeling.
GINEVRA SHAY - The Room Bends Back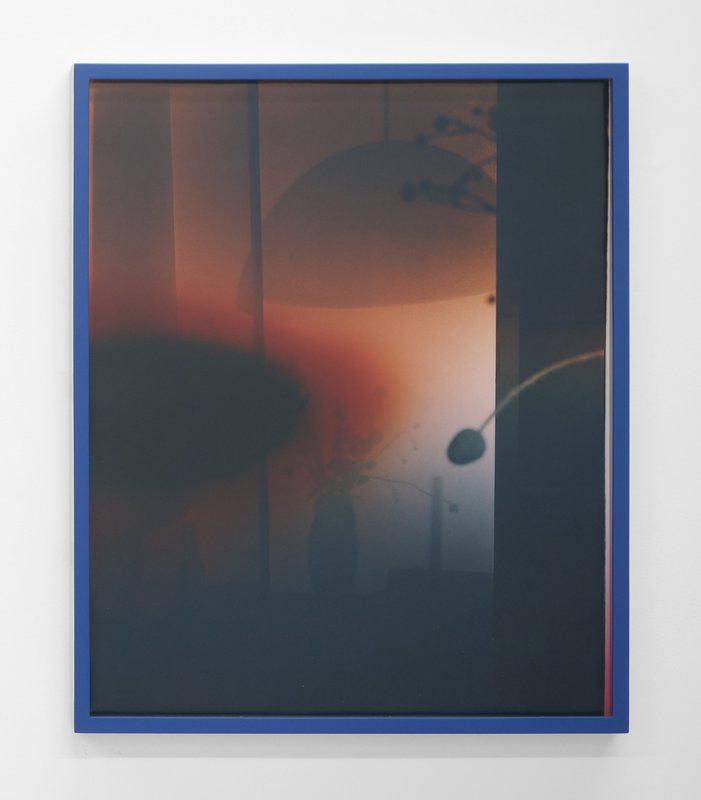 We're now in a moment where collaboration could point a way forward.How might this work for you? RESORT is part of Baltimore Artist Run, a group of artists, galleries and projects that are all having this conversation together and finding ways to share information, resources, actions and programming. We are not sure what larger collaboration will look like but supporting the work of our extended community and checking in with one another has been an important part of our social and professional planning.
Find out more about RESORTand the artworks above on the gallery's dedicated Artspace page here.