Artspace is pleased to debut 10 x 10 x 10, a new initiative aimed at highlighting the programs of young and innovative galleries, around the world, through curated online exhibitions. Our inaugural presentation introduces a virtual collective of 10 galleries, each under 10-years-old, across the USA. Over the next four weeks, each gallery will present a rotating collection of cutting-edge artworks exclusive to Artspace. All works featured are priced at $10K or under, in support of our mission to make collecting art accessible to a broader audience. The exhibition will be on view through July 16, 2020.

Participating galleries include: Baby Blue Gallery (Chicago, IL), Carvalho Park (Brooklyn, NY), Channel to Channel (Nashville, TN), Davis Originals (Tempe, AZ), Erin Cluley Gallery (Dallas, TX), Et al. (San Francisco, CA), LatchKey Gallery (New York, NY), Resort (Baltimore, MD), River (Los Angeles, CA) and SEASON (Seattle, WA).
To highlight the initiative we'll be publishing interviews with the gallery founders in the weeks ahead. Today we talk with Davis Editions and Originals founder Jeff Davis.
Davis Originals is a new initiative for showcasing original artwork from Davis Editions' leading network of contemporary artists. The gallery will present a series of online exhibitions designed to support its roster of working artists who have been negatively impacted by postponed gallery exhibitions and canceled art fairs in recent months.
AARON WEXLER - Twister in the Clouds, 2016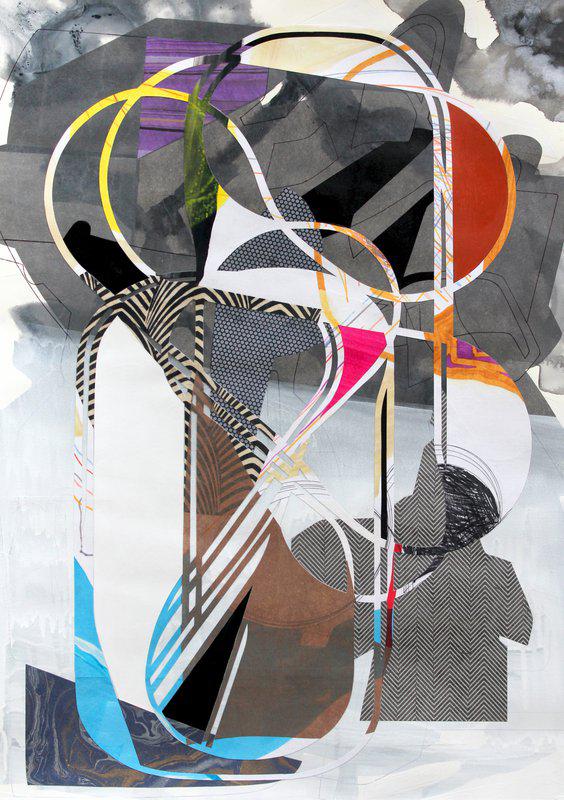 Who are you, where are you, and what do you do? I'm Jeff Davis, founder of Davis Editions and Davis Originals an online gallery based in Tempe, Arizona.
Why did you want to start a gallery? To be honest, I never intended to start a gallery or become an art dealer. It's mostly been a confluence of personal and professional events that has led me to this point. I'm a practicing artist and spent the first 20 years of my professional life teaching art and design courses for an online university. During that time, I wrote two textbooks: Foundations of Design and Foundations of Color. As part of the development process for those books, I sought out image licenses for a lot of contemporary artwork to serve as illustrative examples.
I forged a lot of artist relationships during that process and that network became the initial seed for Davis Editions. The idea for Davis Editions was to provide a means for contemporary artists to create limited edition prints of their work at a price that would be affordable to young or first-time collectors. After 4 years of growing Davis Editions, that expanded artist network then became the starting point for Davis Originals. Davis Originals is a natural extension of Davis Editions and was designed to provide our roster with an online platform for sharing their artwork outside of a traditional gallery setting.
DANIEL RICH - Bauhaus (Orange), 2019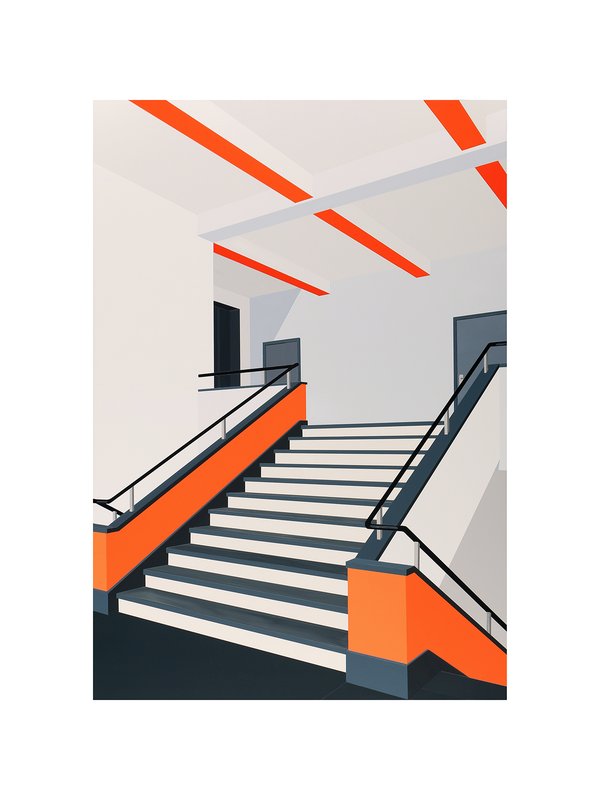 How has your program evolved since you began? At the beginning we were focused almost exclusively on abstraction and non-representational artwork. More recently, we've been publishing work with more figurative elements, such as landscapes and still-lifes. But composition and color are still the driving forces in the selections we make. In addition, we've made a concerted effort over the last year to balance our roster in terms of gender, which meant bringing on a lot of new female artists. Moving forward, we intend to actively seek out artists of color to improve our racial diversity.

What has been your biggest success? And what's been your biggest challenge? I'm really most proud of the artist network we've been able to develop over the last four years. They're our secret sauce and the motivating factor for everything we do. Following on the success of Davis Editions, our next frontier will be growing the exhibition program for Davis Originals and connecting it to the right audience.
ROBERT MINERVINI - Just Like Honey, 2019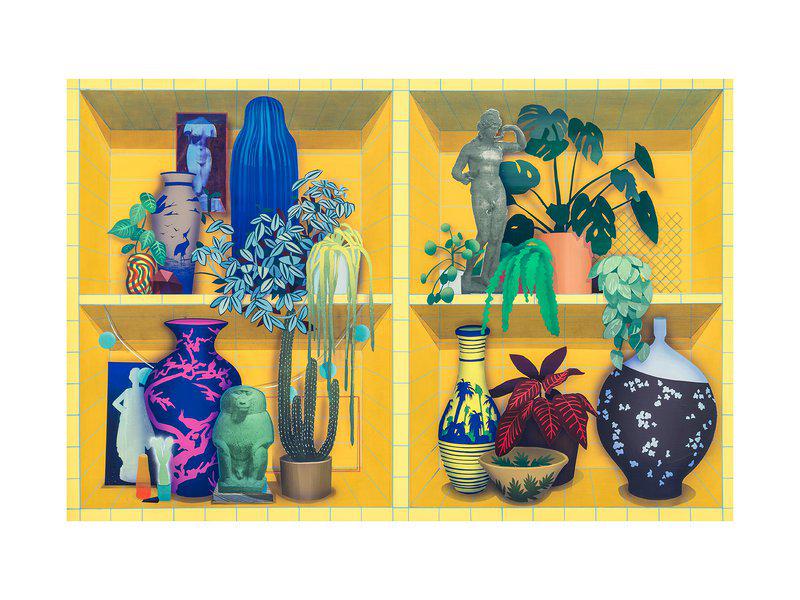 How do you advise your artists? Actually, very little. We simply treat artists as the professionals they are and provide them with opportunities to share their creative vision. Then we act as their champions and do our best to promote and amplify their work. It's rewarding work, because we love what they do.
What's the thing that's constantly surprised you about the art market over the years? Not so much in terms of the market, but just that the art world itself is so small. As we reach out to artists and make new connections, I'm continually surprised at how many artists already know the other artists we work with. Instead of a normal 6 degrees of separation, I think the art world must have only 1 or 2 degrees of separation.
AARON WEXLER - The Unfolding of Number Seven, 2016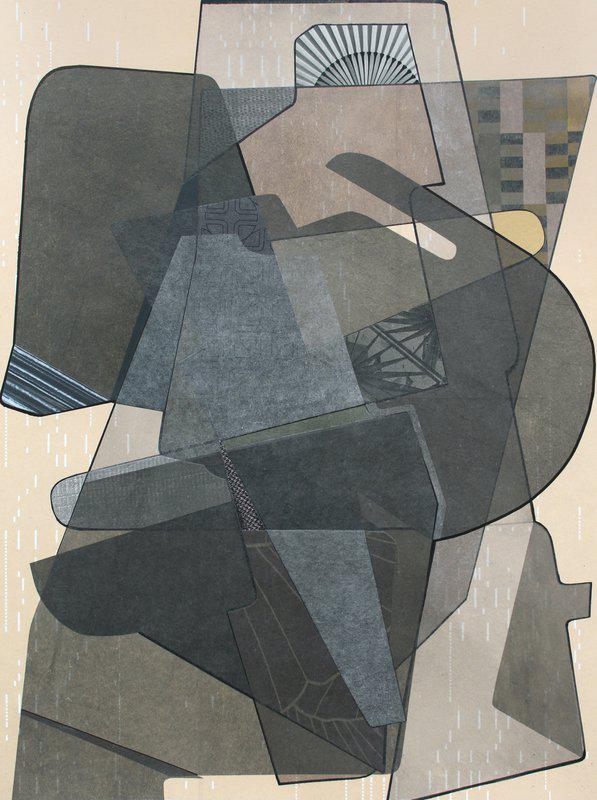 How will you flourish in a post-Covid artworld? We are built for social distancing! We work with artists remotely across the US to publish prints and stage online-only exhibitions. This was our approach prior to the pandemic, but hopefully our programming strategy will continue to resonate with collectors who feel comfortable purchasing artwork online.
What's coming up for you in terms of shows and how will you present them? Our next exhibition is Jessica Cannon: Sometimes Wave, Sometimes Sea, which opens on June 25th. Her two paintings included in 10 x 10 x 10 are a preview from that exhibition. We also have Davis Originals exhibitions planned for David Allan Peters, Robert Minervini, Alison Rash, Gary Paller, Paul Fabozzi, and Ann Tarantino in the coming months.
DAVID ALLAN PETERS - #13, 2019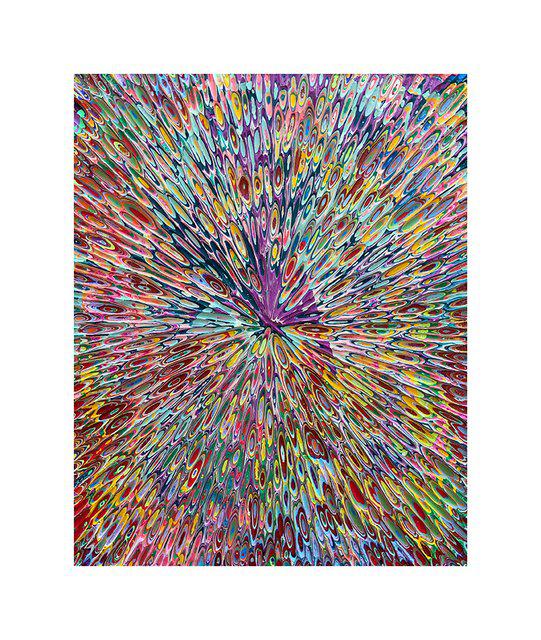 Tell us about one or two of the artists and artworks included in this show? Aaron Wexler is one of the very first artists I worked with for Davis Editions and he was our inaugural solo exhibition for Davis Originals. I discovered him through the Saatchi Gallery website when I was writing Foundations of Design and instantly fell in love with his work. I don't think I've encountered an artist with a better eye for composition. He's also been so open to work with me through all the various iterations of Davis Editions and Davis Originals. Even when something may have just been a general idea, he was always willing to have faith in the concept and give it a shot. And I think the strength of his work and reputation as an artist has helped provide legitimacy to our efforts as we've grown. I'm very grateful that I have the opportunity to work with him. Interested collectors can find additional artwork by Aaron Wexler, Beth Gilfilen, Dan Perkins, and Jessica Cannon on our Artpace profile.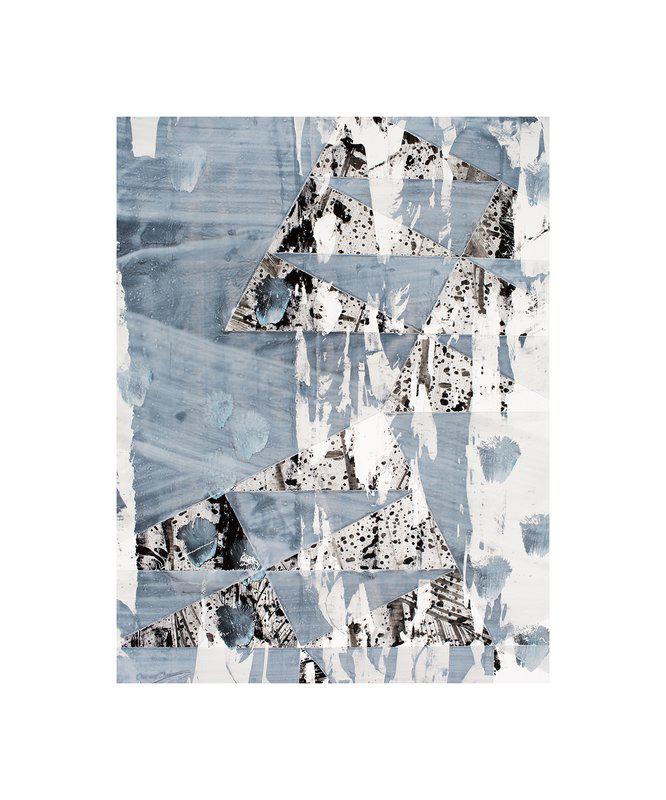 We're now in a moment where collaboration could point a way forward. How might this work for you? I've always seen my work with artists as a collaboration, but I'm also very interested in the concept of collaborating with other galleries. As a print publisher and online gallery, I could envision working with physical spaces to stage exhibitions of Davis Originals artists and conversely help those spaces with online exhibitions and print publishing for their artists. I think there are opportunities for online/physical collaborations in that respect and am always open to exploring new ideas for growth.
ANN TARENTINO - Deep Water, 2019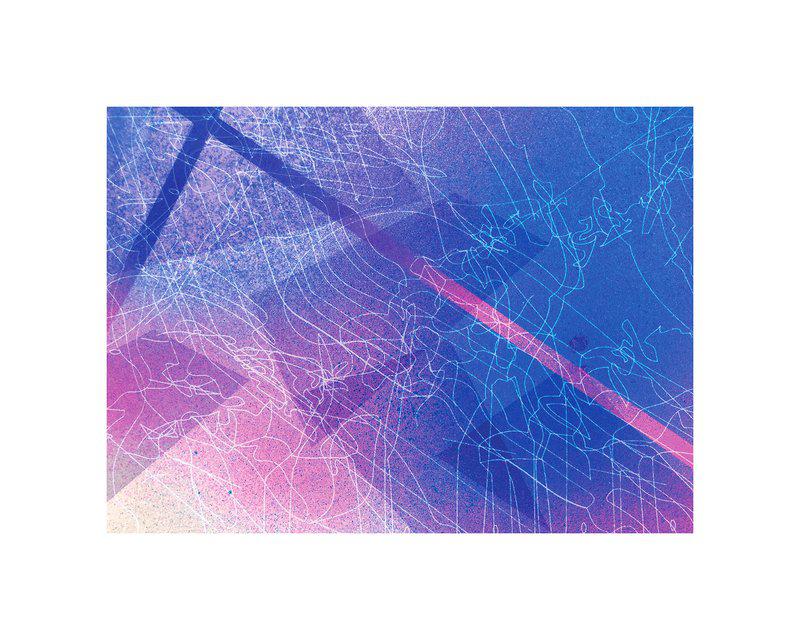 Take a look at the Artspace 10 x 10 x10 page here for more information on this exciting new initiative. You'll find out more about the artists of Davis Originals on it and those of the other participating galleries.