Fairs—busy and bustling, gritty yet glamorous—have long formed the center of the art commerce ecosystem, catering to the creme de la creme of buyers and blue-chip galleries alike. Events such as Armory, Frieze, and Art Basel inspire headlines through celebrity appearances, big-ticket sales, and high-volume gimmicks. But art, especially art produced by newer voices, sometimes gets lost in the glitzy back-and-forth.
The last decade has engendered a lot of debate on the topic of fairs, and that hum has crescendoed into a roar of late, especially in the wake of Hong Kong Art Basel's emergency cancellation and the rise of grassroots operations like Spring/Break NYC.
Now more than ever, the art world is wondering exactly what role fairs will play in the future. That's where Elizabeth Dee comes in. Dee, co-founder and CEO of Independent Art Fair, opened her first gallery in 1997, designed as an intimate space for exhibitions and research. It was an intellectual ethos she brought to the table at the first ever Independent consortium in 2009.
Independent Art Fair was created as an answer to the problems that challenged gallerists participating in the art fair shuffle. A champion of emerging voices and new perspectives, Dee shared lots of juicy insights in this interview with Artspace - and if you're going you might want to take note of some of the artworks pictured below and on show at this year's Independent. Public viewings for Independent begin at noon on Friday, March 6, at 50 Varick St. in New York. You can get tickets here.
How did Independent get started? We started the fair eleven years ago - a group of curators and gallerists in dialogue with artists. We knew we needed to lead a change, knowing that the global market was becoming a reality and that fairs would play an increasingly important role. I think that there was a sense of discomfort for us, a new generation of galleries, in the way we were positioned in the power dynamic of how market fairs were set up. There was a feeling this needed to change. We realised that fairs were operating under a twentieth-century model in the 21st century. The buying process was starting to shift. It was not the same situation for gallerists as twenty years before--where galleries could do two art fairs a year and meet all your clients. Increasingly, one had to participate in the fairs to meet sales goals and get exposure for the gallery and artists. It created a question mark of how to make a fair that would be reflect the culture of our gallery. And many of the artists were challenged by the question of making work that would be presented in formats that were not very innovative. So we came together and incubated Independent.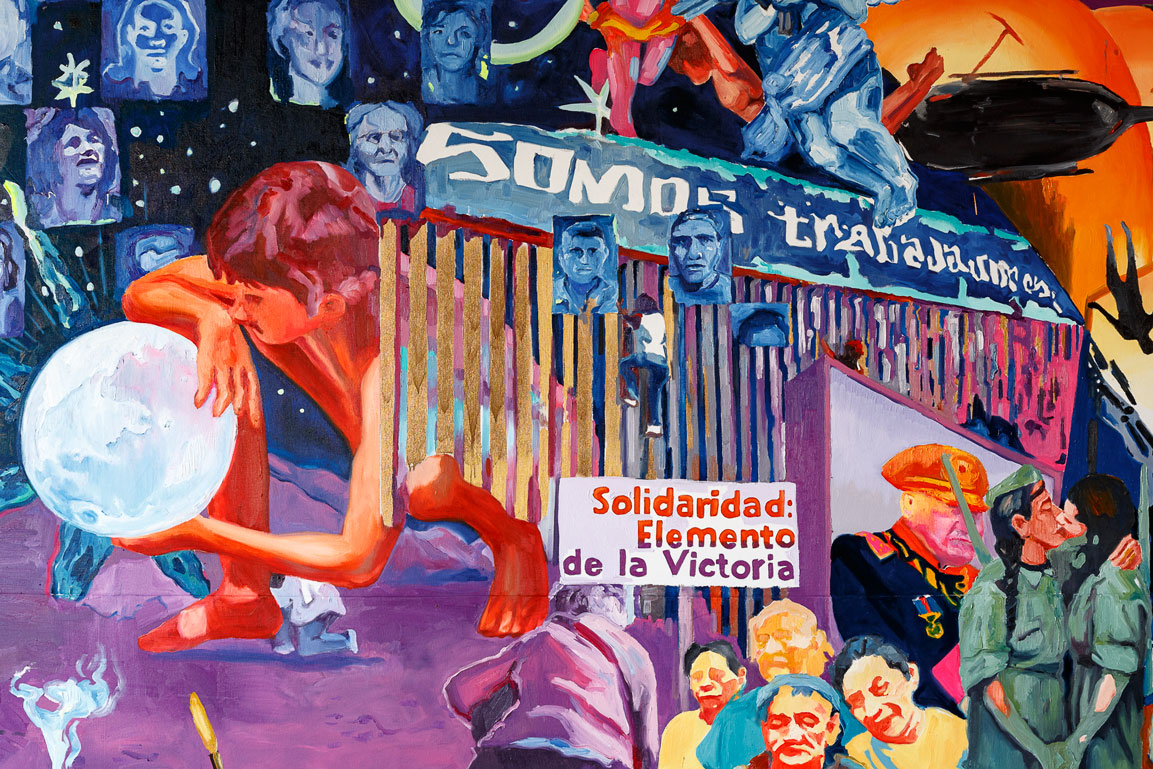 What was your thinking? Personally, I'm very much an advocate for innovation and the gallery's role and it felt like we were missing that point of view. That's why there was and still is so much opportunity. How do we make a fair that competes with a biennial in terms of curatorial exposure for the artists? How can we be more proactive in the design of a fair that reflects our value as gallerists? There were so many questions so we just decided to try it. Fairs are incredibly un-innovative in how they function, how they're run and how they're set up. They're real business with real boards of directors and a scaling profit margin. This limits their innovation and growth in terms of experience and building new collectors and commissioning great works by great artists. Fairs to me are the big lost opportunity. Every big market fair looks exactly the same; you have a very similar list of galleries, and artists that year after year, remain the same. It's so boring. More than that, it's undemocratic, and reinforces a certain kind of class system that's unhealthy for artists and their gallerists, and encourages certain conservatism. As a gallerist I participated, and was lucky to be accepted but increasingly I had artists who were challenging the status quo and that didn't always sit well with the decision makers.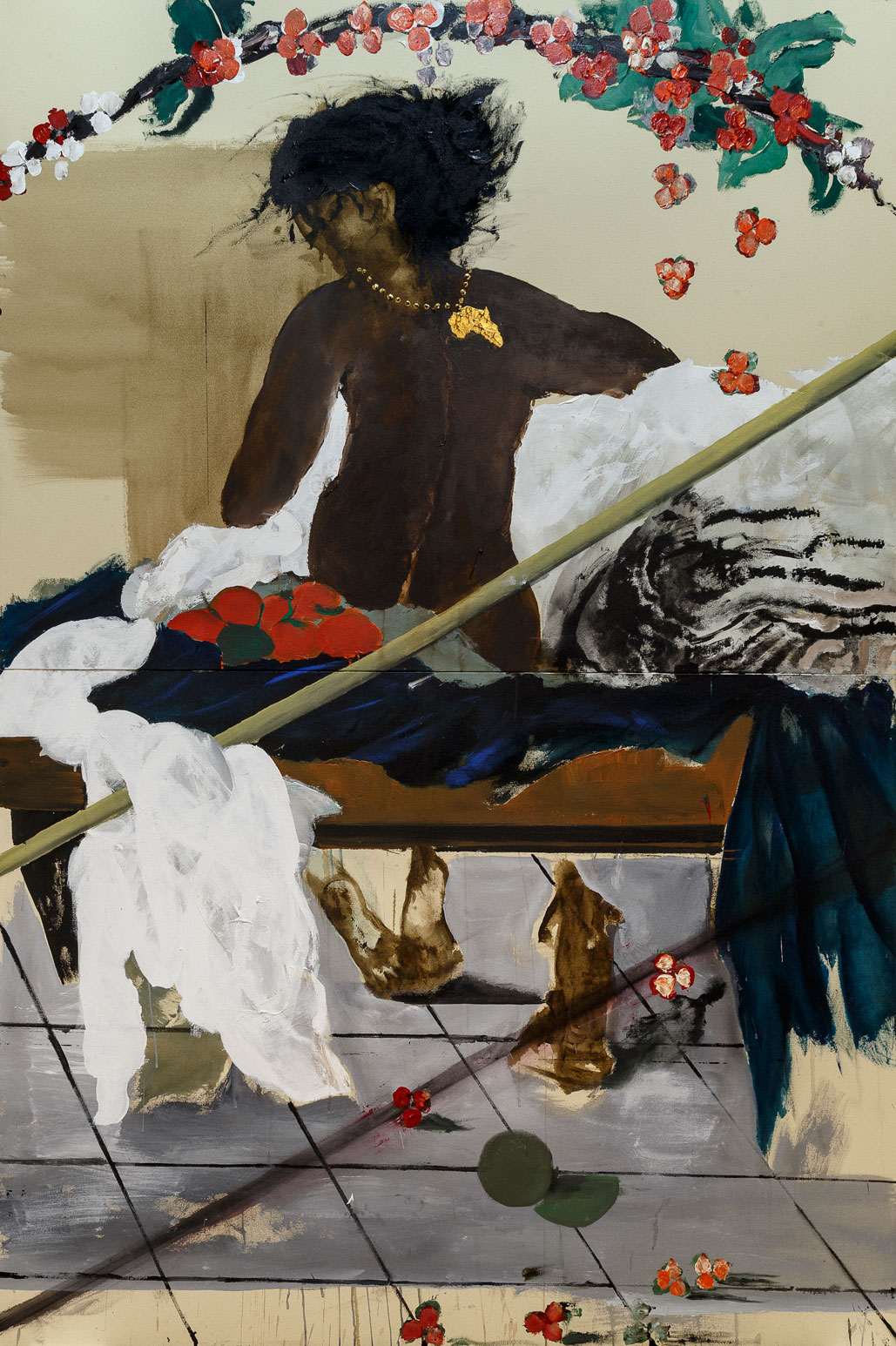 Arjan Martins - Sem Titulo, Untitled, 2019
What are the benefits of being in a permanent space? It's a stronger proposition. The contemporary art world is one of the most expensive ecosystems to create, buy and compete in. Our space feels like a museum and is structured like an institution. Environmentally we are a very green fair: we're not putting up plastic tents, it's passive climate controlled, we have natural light, walls are recycled, there's not one piece of plastic being sold at the fair or catering that's being bought and sold this year. That said, we deliver a real marketplace here. The marketplace is at our feet in New York City; we don't have to import the marketplace. It's also more economically as well as environmentally sustainable in that sense. So there's economics around that efficiency that other fairs simply cannot match. 70 (seventy) per cent of the collectors live or have a home here. That's significant. I've called this city home for 20 years. I was a gallerist for 15 years and loved every minute, and yet, in New York I'm still meeting collectors for the first time! What I say to galleries is: at Independent New York, you have his massive impact, you can springboard your artists unlike anywhere else, and yes, it is on par cost-wise with other fairs, but at the end of the day, look at the value of new clients and new opportunities for museum relationships. Also, consider what other investments are you now not needing to make as a result of your performance at Independent Art Fair.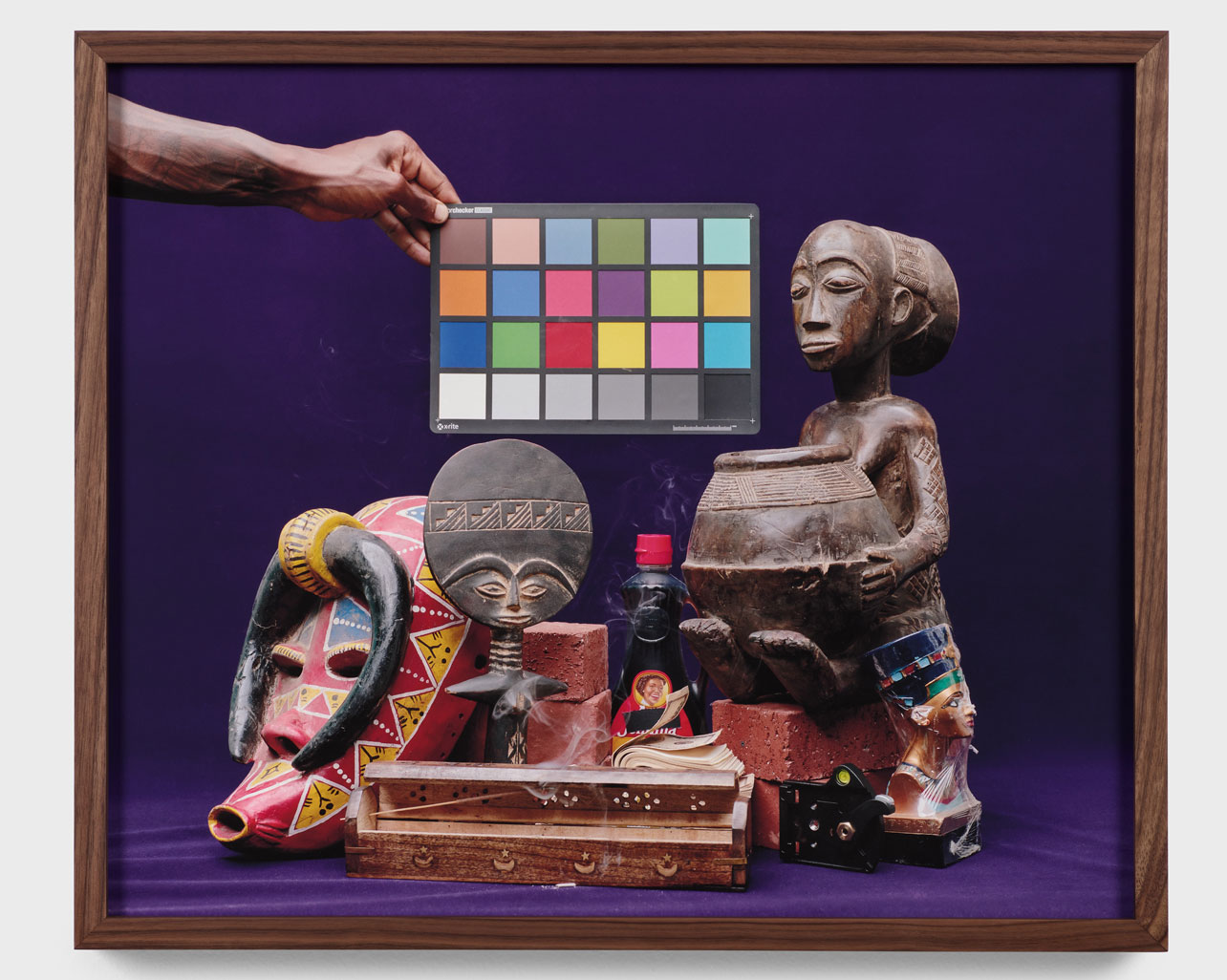 Awol Erizku - Origin of Afro-Esotericism, 2018-2020
How do you come up with new ideas for the fair each year? We really do have an organic curatorial process because so many galleries develop works that are unique for Independent. So it can be something that's trending within an individual gallery it could be something they want to introduce to New York that hasn't been seen in New York. We begin nine months prior, in September, meeting with them very regularly and almost working as a collaborative partner. We go to studios; we have images of the work in process. We drive features on the artists, we meet journalists, we introduce curators, and we create ads. It's not just about the fair, it's about a 360 degree approach around what it means to support an exhibition in the period leading up to it. The result is that we actually know 100 per cent about every single thing that's coming. We create a look book and we bring everything into a format formula that people can understand and from there we see the fair crystalize in our minds. There is no substitute for the art encounter and there never will be. Art does not exist until there is an audience in front of it. It's just an idea. So people complete the idea by having a discourse around it and that's how it's been from civilisation forward.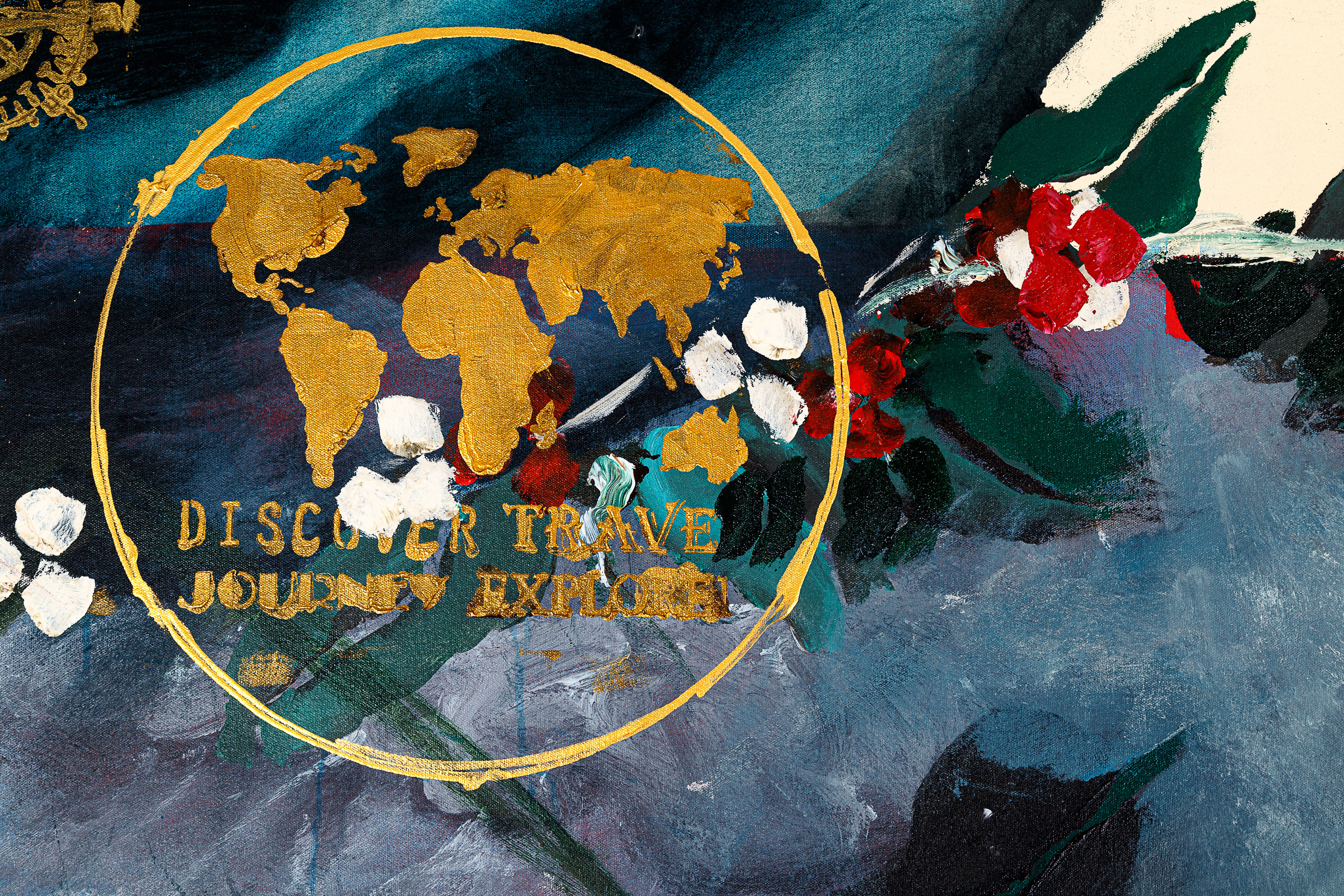 Arjan Martins, Sem Título, Untitled, 2019 (detail)
What's the focus for this years's fair? This year we have ten exhibitions that deal with Latin America either as a social construct or a political construct. Some of those galleries are showing work by Latin American artists from the thirties and forties and fifties who have passed on (Domingo Guccione with Ricco/Maresca ). And we have two new artists working in Rio who are going to be hitting the ground running in North America (Arjan Martins and Marcela Cantuária with A Gentil Carrioccia) in the next year who are making work for the fair - the work will be wet when it arrives at the fair. For whatever reason, a lot of great art that had great influence in its time is not represented in the museum collections in the way that it should be. I think the museums have been grappling with that and now creating mandates to really push in that area. I think we have an expanded idea of what America is and it's not just the United States of America, its Canada, Latin America, its South America and American sense of expanding. It's interesting that when I got to Brazil I feel at home. It's a very different kind of common ground that people are exploring. I think the museum community in America is driving that. I think they are driving a real mandate to catch up in territories that were not part of establishment collections because of political dictatorships, because of the iron curtain, because of race or educational opportunity. We also have an incredibly racially diverse ratio of artists who are showing this year and I would say it's the highest it's ever been. It's more than the demographic. It's an opportunity to see a lot of talent come through, whether it's Margot Bergman's solo presentation at Anton Kern or Awol Erizku's presentation at Night Gallery.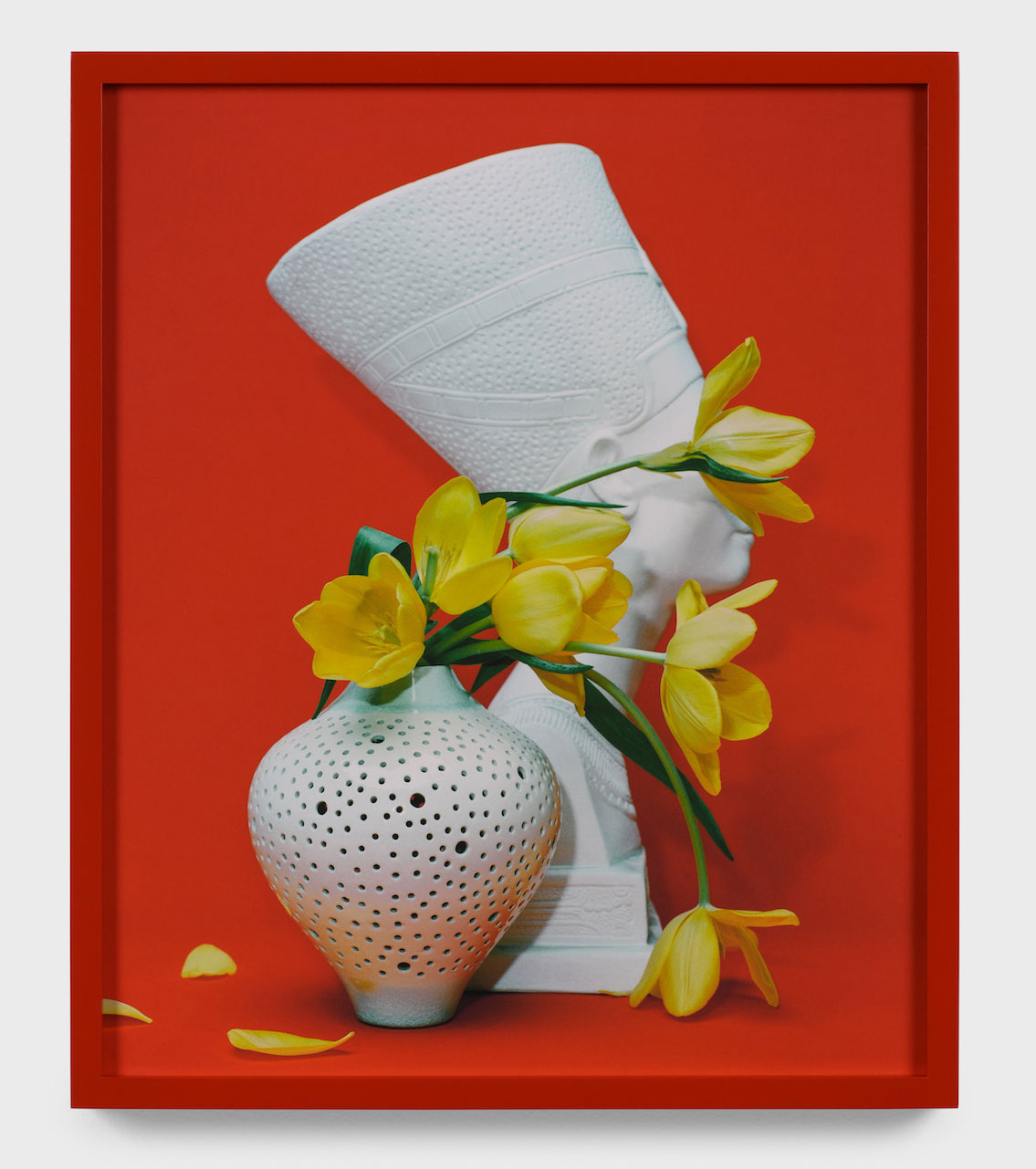 Awol Erizku - Arrangement for the historians who've re-casted Egypt, 2019-2020
Why do you think Independent has become so successful so quietly? We have never strayed from our core value proposition. We really have avoided a lot of the rush to scale in the last 11 years that's typified traditional market art fairs. We all saw there were new opportunities that were about going deeper and building loyalty in a way that collecting needed. And the depth that artists required and space parameters and experiences that were original where discovery could still take place and a consensus around value could actually happen. For these football field-sized events all over the world the ability to move those kinds of conversations forward has become a challenge and has created what I call "context collapse".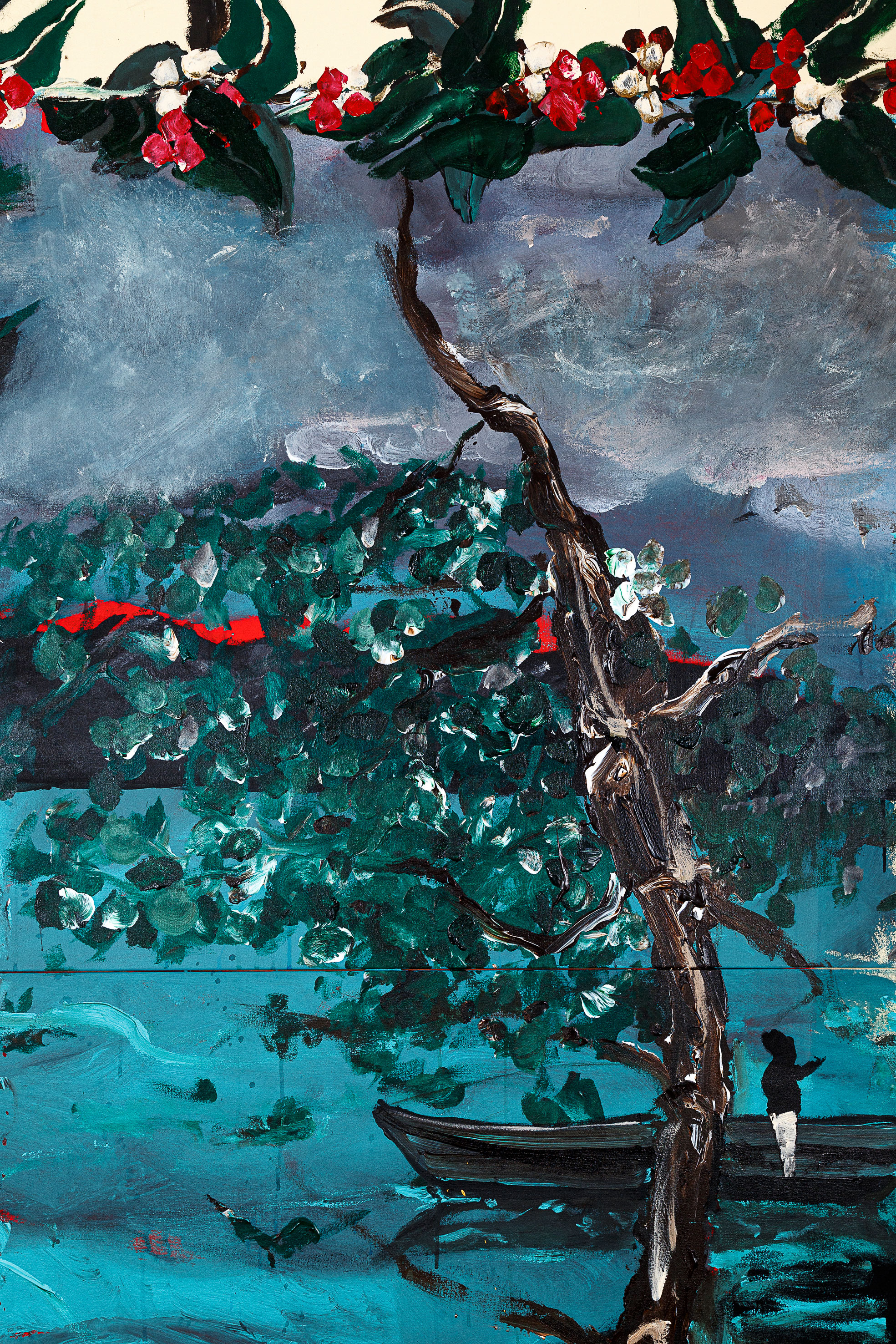 Arjan Martins - Sem Titulo, Untitled, 2019
And your succes has bred imitation – from some unlikely quarters, hasn't it? Yes! It's nice to see some fairs adopting our model. Frieze LA went down to 60 galleries and became invite-only - that's what Independent is. So you start to see a shift in people saying maybe it is about the scale and content. There will be baby steps for these fairs but they won't be able to make big changes unless they make big changes to their industry and big changes to how their industry makes money. We're uniquely free from those constraints, so it's wonderful for us. Sixty nine per cent of the sales last year were to people who'd never bought from a gallery before, an incredible number. When I used to do Art Basel it would be a victory if 30 per cent of my sales were to new collectors. And that was ten years ago. This is more than double that. This year there are 64 galleries and institutions this year. Over 40 are commissioned shows by artists.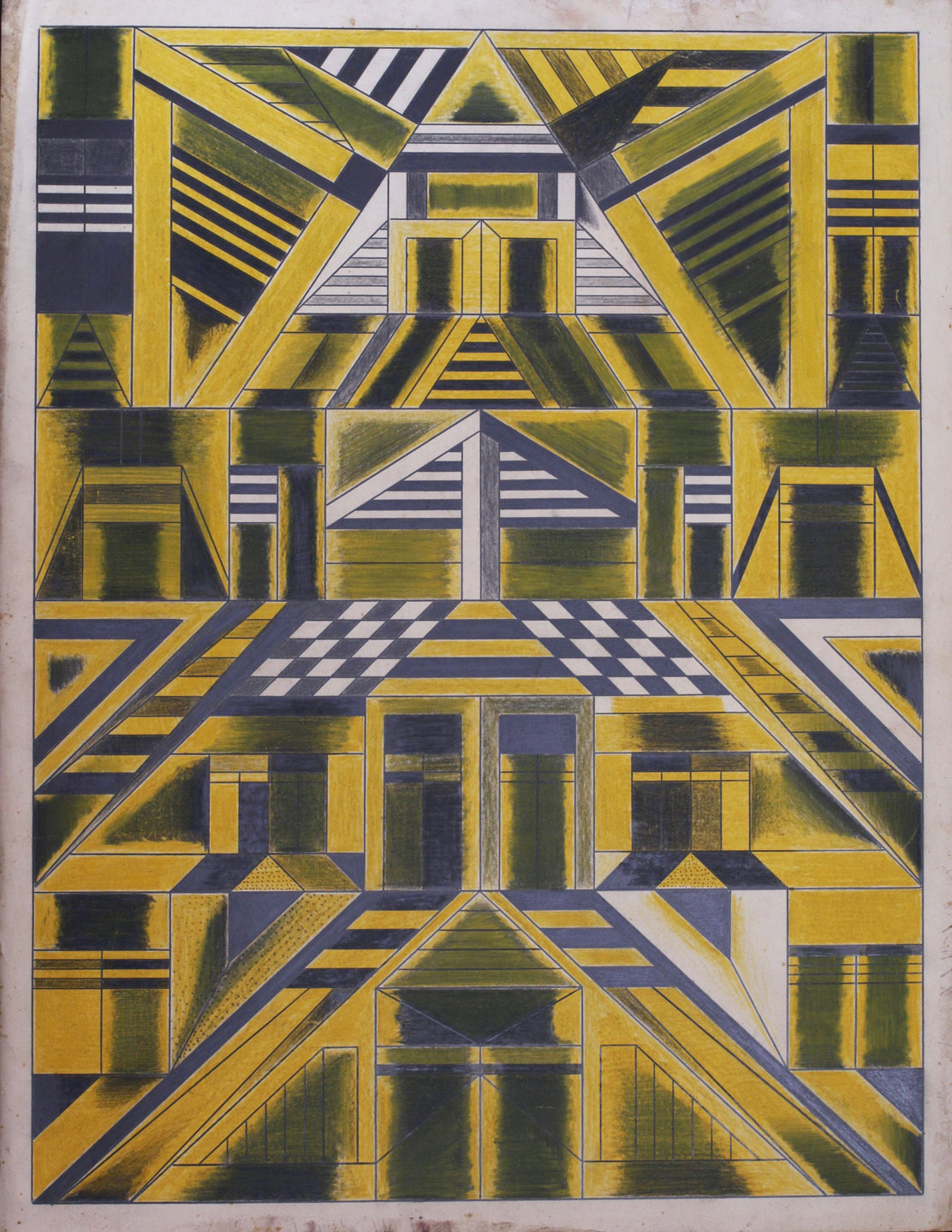 Domingo Guccione - Untitled ca 1930-55
And, like other fairs, you get the occasional sprinkling of celebrity fairy dust? I got an email yesterday from the agent of a very famous NBA star with a list of the artists that they're collecting – all African American. They requested a walk through and that's inspiring, he's not someone in sunglasses just being led through Art Basel, Miami by his art advisor, buying things that are on the luxury menu. He's coming to Independent and he's asking us to guide him through the highlights with him. That's incredible, that's what this fair does and that's what gives it an incredible vibe. He will learn more in two hours and have a perspective that will help provide a context for collecting, which is the goal.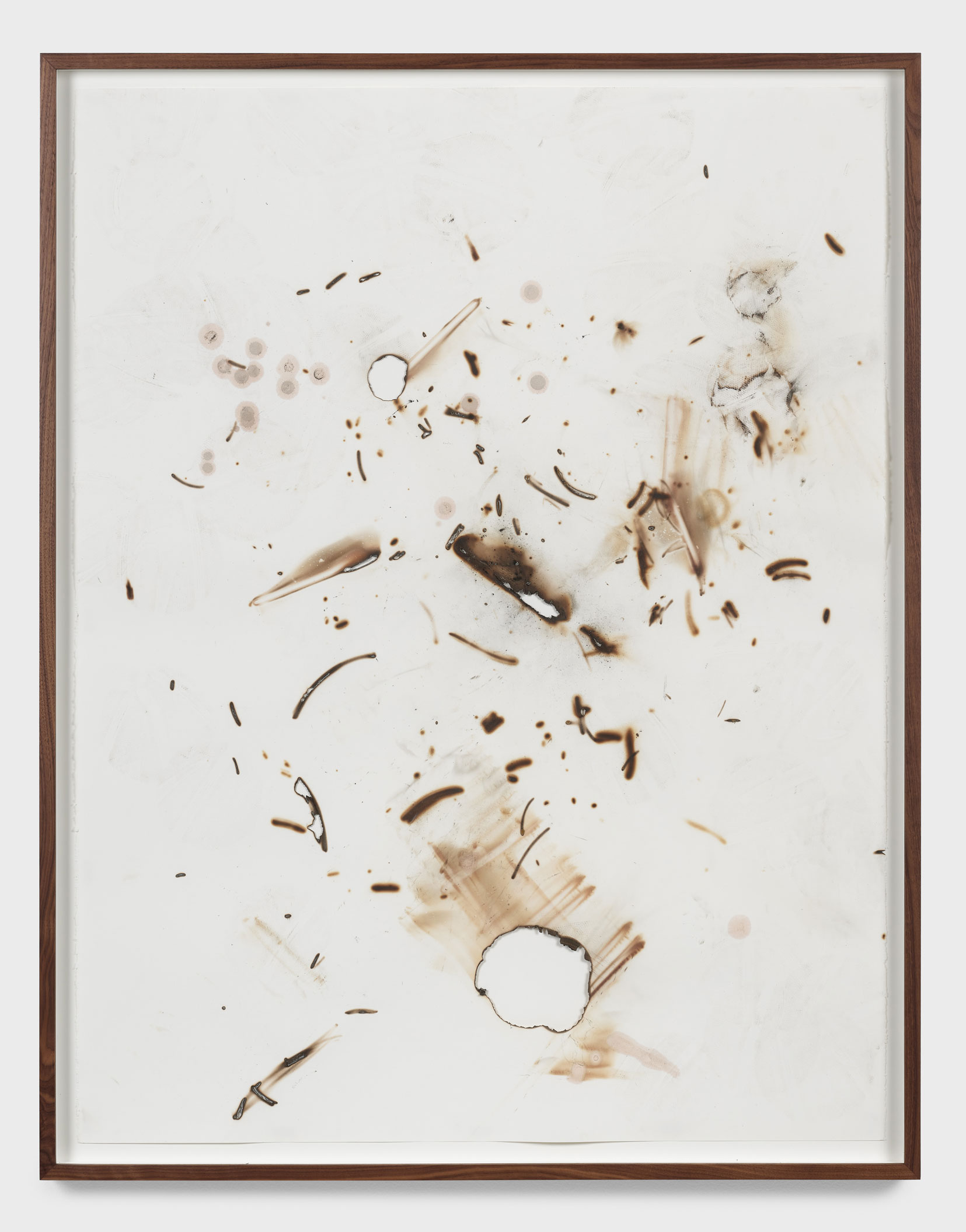 Awol Erizku - Ramadan Drawing May 20th, 2019-2020
Finally, what are the familiar things that will bring us back to Independent this year? The community. We're not selling 50,000 tickets. It's not being played as a form of entertainment in the way that other fairs have had to present themselves to their cities at large. We are for a knowledgeable art community and so this is a reunion for the community that stays in the community all the time. Everybody has a track record with everyone else and will come together to look.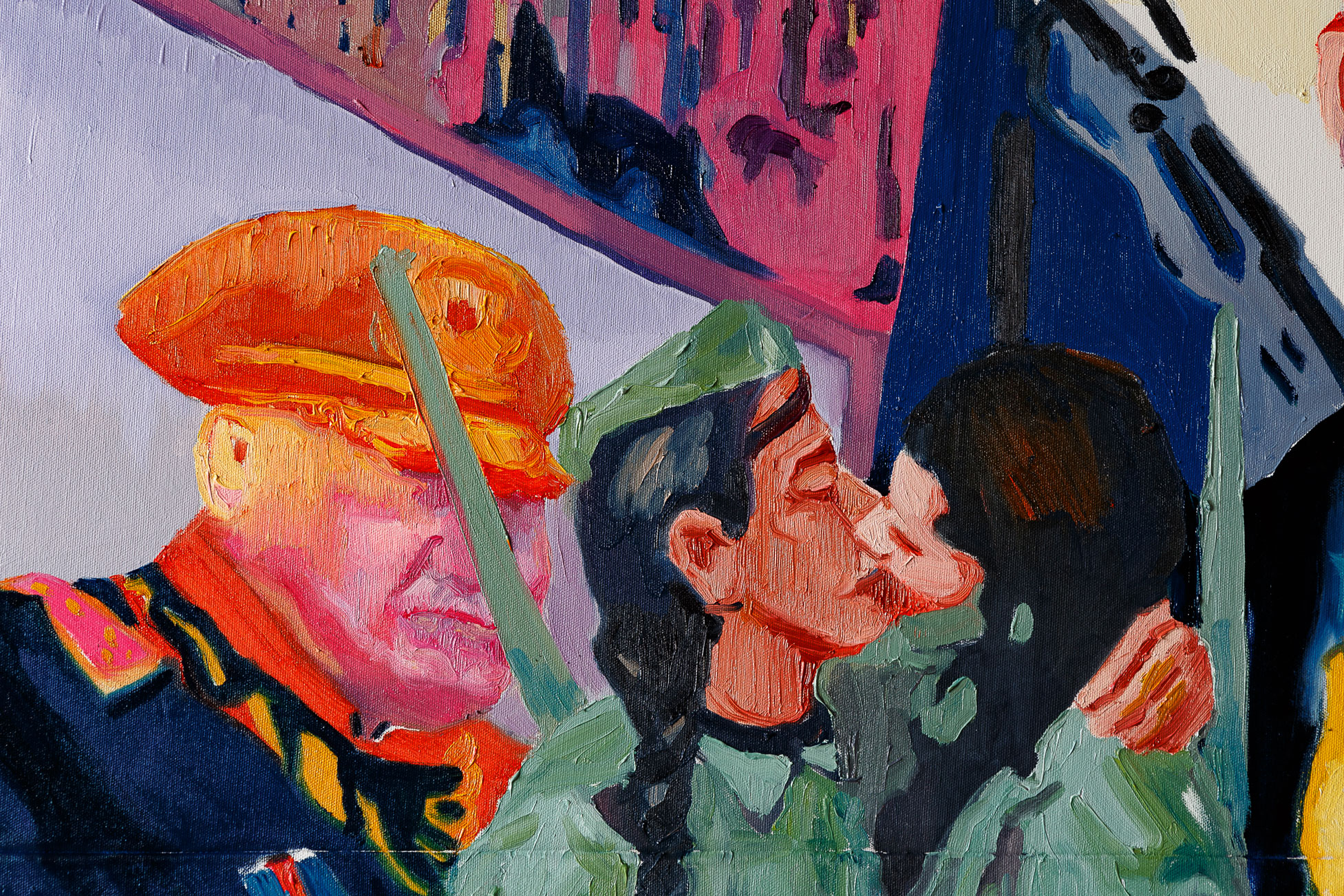 Marcela Cantuária, - La larga noche de los 500 años, 2019 (detail)
Independent runs Friday (March 6) through Sunday (8). For more details go here.