For its second incarnation, the New Art Dealers Alliance (NADA) New York fair moved from its original home at the former Dia building in Chelsea to Basketball City, a sprawling athletic complex on the Lower East Side overlooking the East River, where basketball hoops and scoreboards gave way to an ambitious program of performances, installations, and, of course, white-walled, art-filled booths. The setting was curiously apropos, however, given the overall vibe of the fair, devoted to exhibiting emerging artists and galleries, with many exhibitors adopting a playful approach to the art fair format. Here are a few of our favorite booths: 
NEW YORK'S ELEVEN RIVINGTON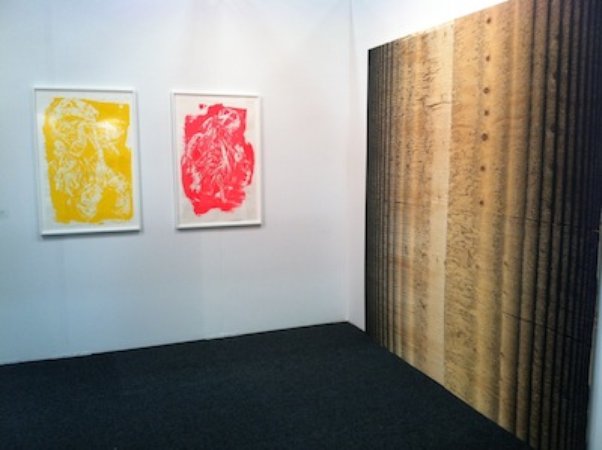 At the booth of Lower East Side gallery Eleven Rivington, a large-scale wall-mounted work by Michael DeLucia made of construction materials was paired with two colorful monoprints by Aiko Hachisuka.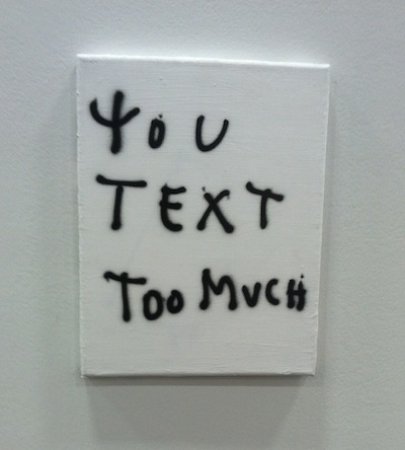 A humorously airbrushed canvas by Anne-Lise Coste, You Text Too Much (2013), bore a message that was readily applicable to the throngs of fairgoers glued to their iPhones.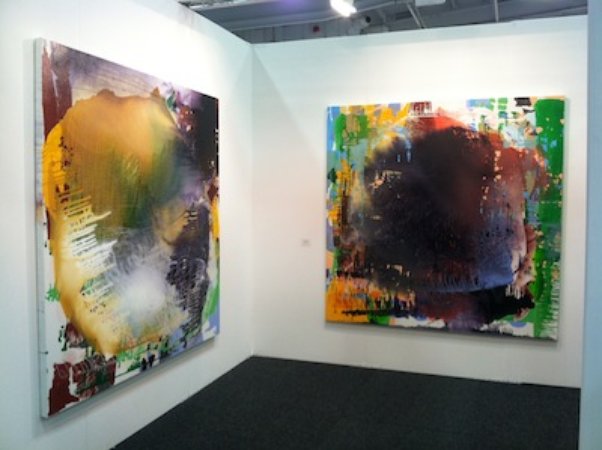 Also at Eleven Rivington were a pair of luminous paintings by Jackie Saccoccio.
THE BROOKLYN ACADEMY OF MUSIC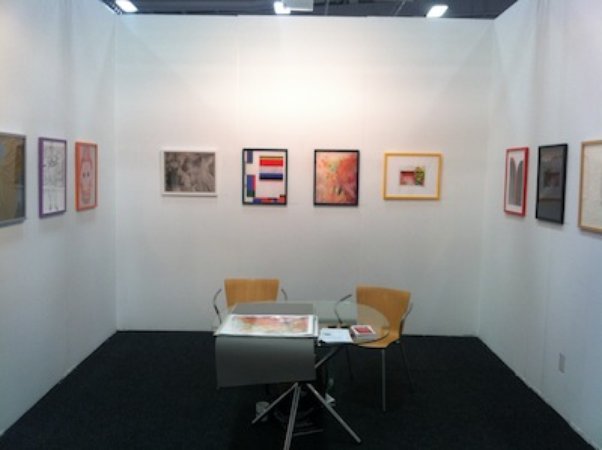 BAM
 debuted its newest print portfolio, which benefits both the institution and NADA, including works by Joshua Abelow, Sascha Braunig, Sarah Crowner, Alex Da Corte, Michael DeLucia, Christian Holstad, Zak Kitnick, Margaret Lee, Sam Moyer, Ulrike Müller, Zak Prekop, and Michael Williams.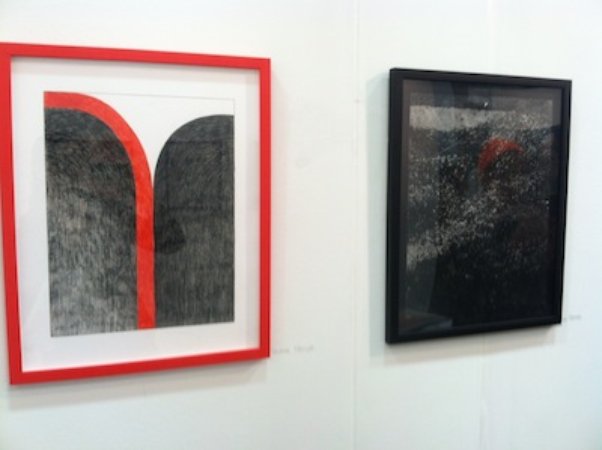 A close-up of two of BAM's pieces.
EAST HAMPTON'S HALSEY MCKAY GALLERY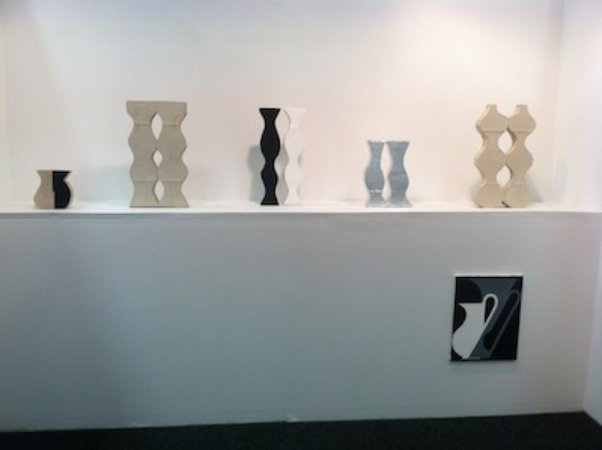 This Long Island gallery mounted a solo display of works by Brooklyn-based artist Denise Kupferschmidt (look out for her work on Artspace later this month), including sculptures, paintings, and altered books.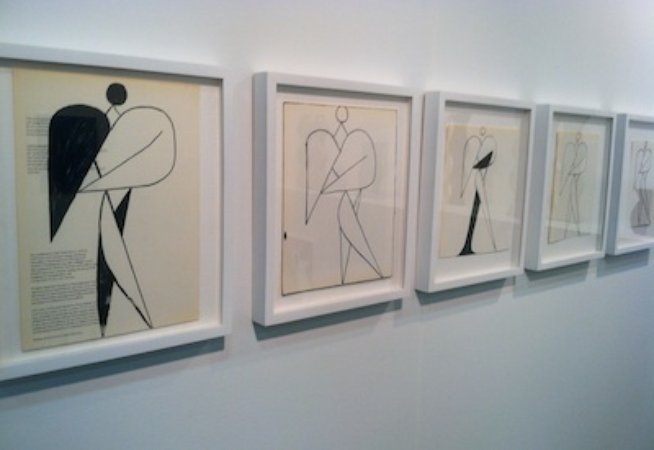 A few of Kupferschmidt's elegantly graphic pieces.
LONG ISLAND CITY'S SCULPTURECENTER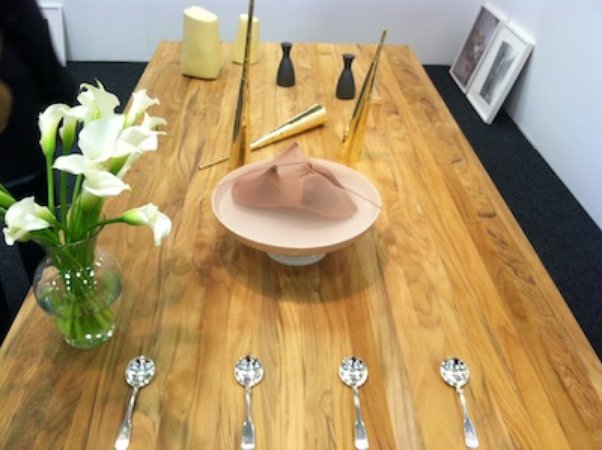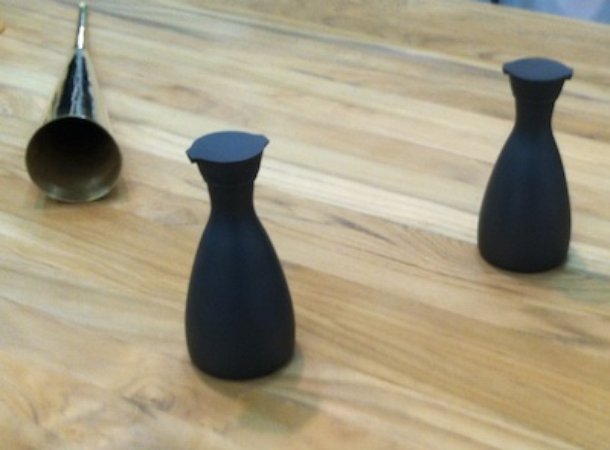 A pair of McEwen's sculptures.
NEW YORK'S FEATURE INC.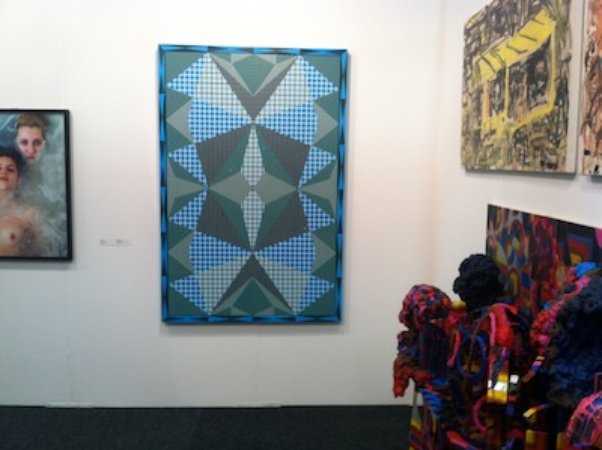 Feature Inc
 displayed an eclectic array of brightly colored works, including bold paintings by Andrew Masullo, Douglas Melini, 
David Deutsch
, and Tracy Miller.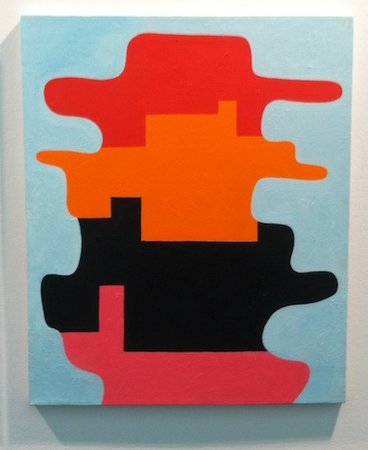 A new canvas by Andrew Masullo.
LOS ANGELES'S ANAT EGBI GALLERY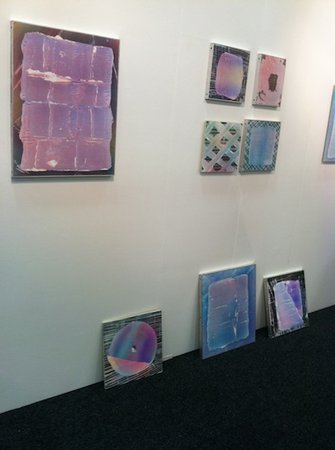 Anat Egbi (formerly known as The Company) brought an array of paintings, spread casually throughout the walls of the booth, by Joe Reihsen, who uses commercial painting tools and pneumatic devices to create textured canvases in a hazy rainbow palette.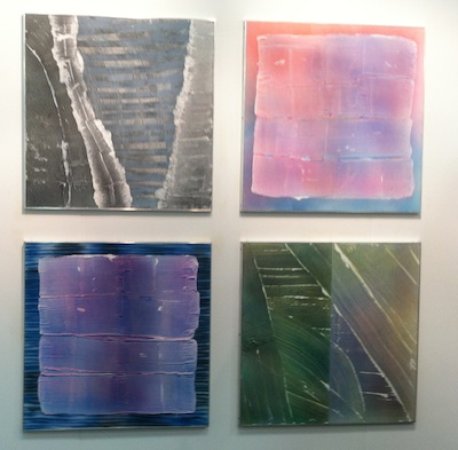 A quartet of Reihsen's paintings.