Meet Kimberly Reinagel, Artspace's resident Art Advisor and Private Sales Manager. Kimberly obtained her Masters Degree in Contemporary Art from the Sotheby's Institute of Art in New York, and is an independent curator of exhibitions centering on emerging artists within New York City. Kimberly brings this curatorial eye and expertise in emerging art to her role at Artspace.
Here, she presents a personal collection of not-to-be-missed works from Artspace. "As someone who has made the study of contemporary art my life's mission, I am drawn to works that hold deep intrinsic value—something that you will enjoy living with each and every day—as well as works that have the potential to appreciate as an investment." This month, Kimberly pulls together works by artists who present everyday encounters in new and unexpected ways, from both experimental and developed viewpoints, in hope of offering discoveries to new and experienced collectors alike.
Read up on what draws Kimberly to each work, and add one of her favorites to your cart before she does! And don't hesitate to introduce yourself if you have specific sourcing requests, or could use some guidance on building your collection (just email kimberly@artspace.com).

MATTHEW BOURBON - Made Up Your Mind, 2011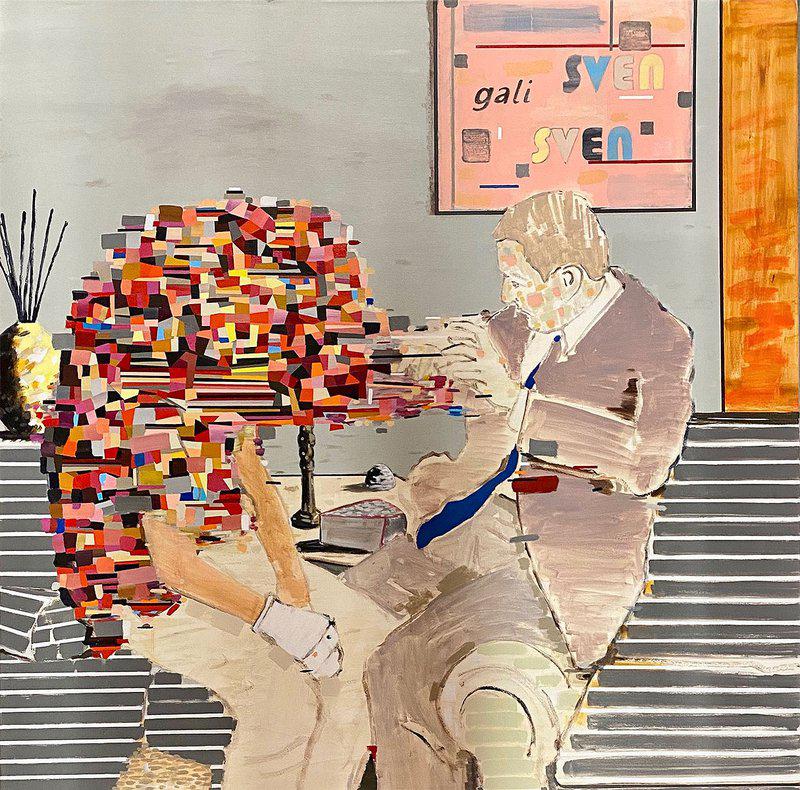 $7,000 USD or as low as $616/month
The paintings of Matthew Bourbon meld together abstraction and figuration in a way that locates each of these diverse languages within intimate scenes. By obscuring "realistic" visual cues, Bourbon allows for open interpretation by each viewer. Bourbon has noted, "I was, and continue to be, fascinated with how images are understood or misunderstood." Bourbon obtained his MFA from the School of Visual Arts in Chelsea and since then, his art has been exhibited nationally and internationally. Bourbon is a Professor of Art at the University of North Texas' College of Visual Arts and Design. He is also an active art critic contributing to Artforum, Flash Art, ArtNews, New York Arts Magazine, Dallas Morning News, KERA Art and Seek. This work is sure to spark up endless conversation, and I would personally hang this in my home in an instant.

KEITH YOUNG - Floral Yellow Nude, 2021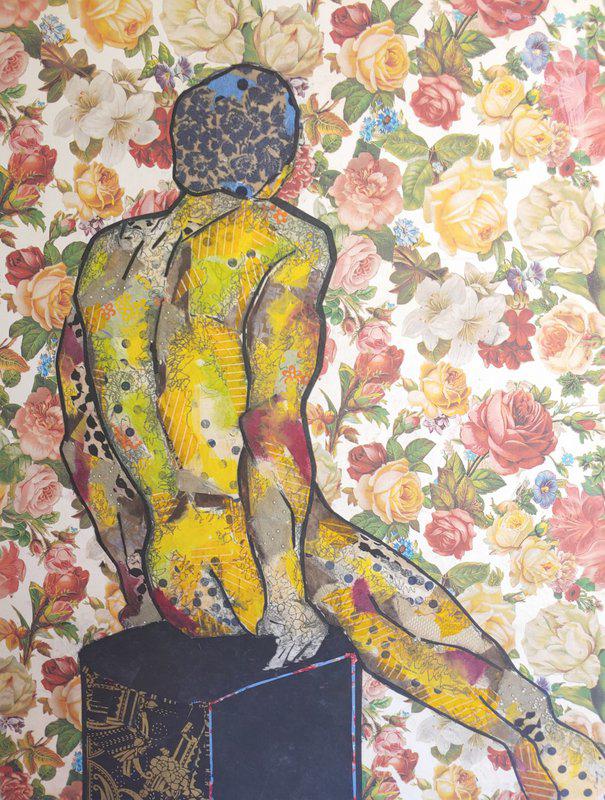 $800 USD or as low as $71/month
This small yet powerful work by Keith Young is exemplary of his artistic vocabulary. Young uses an array of mixed media to rearrange the world as it is presented to him; he crosses boundaries of materials, genres, subject matter, and themes to discover life through an ever-expanding collection of images and techniques: collage, drawing, over-painting, applique, and embellishments. His works hearken back to the figuration of the Old Masters, yet they bring an unmistakable modern sensibility with their vast variety of materials. Keith Young is colorblind, and his inability to distinguish certain colors allows him to create works with unique palettes that are among the components that make his work so compelling.

JENNIFER LATOUR - Bound Species #21, Spring, 2021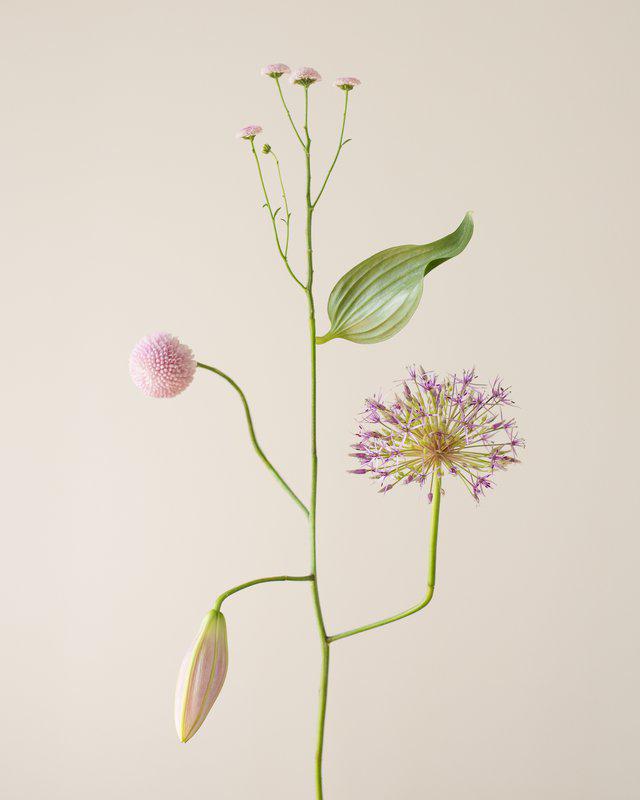 $660 USD or as low as $43/month
Self-taught artist Jennifer Latour comes from a background in monster movies doing special effects makeup and prosthetics. While the still life works from her Bound Species series may imbue a sense of peace, she views them as an extension of her work making monsters, zombies, and aliens. Latour states, "It was only when I started visualising the plants and flowers as an extension of the humans and creatures I get to transform at work that I thought of making a new "species" and that's when my imagination took over...creating a Frankenstein of sorts." This unique take on floral still life is one you will not find anywhere else, and is sure to be the topic of conversation at every dinner party.

ALEJANDRO DIAZ-AYALA - Untitled 2, 2014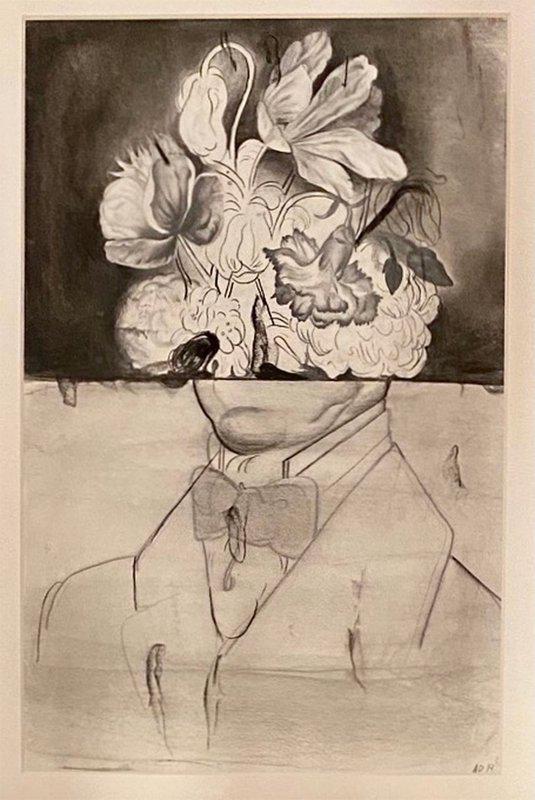 $2,800 USD or as low as $247/month
Alejandro Diaz-Ayala is a Mexican Postwar & Contemporary artist whose work allows for a collision of elements to take place. Pop and iconic imagery may hover over a trace of an old European master painting, sometimes beautifully, sometimes with uncomfortable tension. While his works hint at a possible narrative, they do not insist upon a definitive statement about anything in particular, allowing his viewers to establish their own interpretation. His work has been featured in several exhibitions at key galleries and museums, including the Kirk Hopper Fine Art. This stunning chiaroscuro charcoal on paper seamlessly blends the floral still life, and the classical portrait in a way that I could admire for days on end.
SAM HEYDT - Wild Flowers, 2021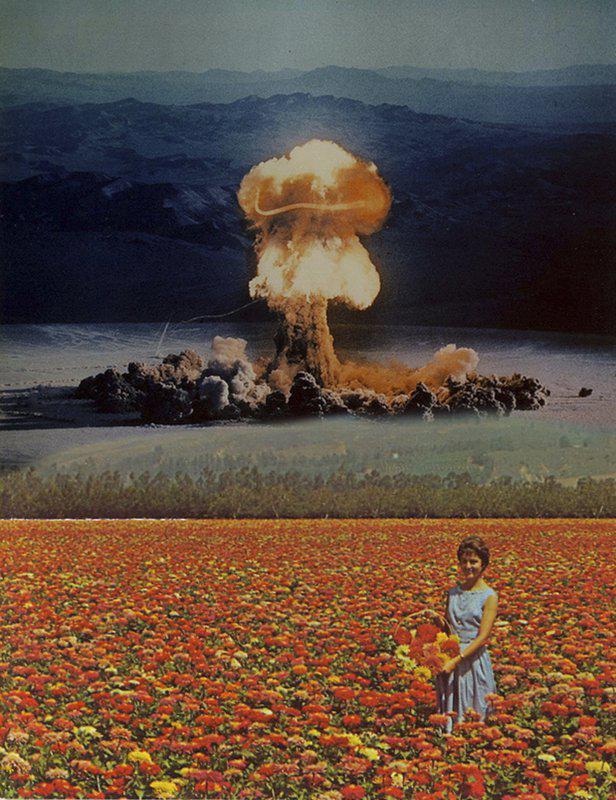 $7,681 UDS or as low as $572/month
Sam Heydt's tongue in cheek assemblage works combine images of destruction with portrayals of the virtues born from the American Dream. Working across different media Heydt presents an abstract proposition for a world on the periphery of history, one that not only appears haunted by the ghosts of the past, but built upon it. Heydt's layered imagery conflates time and place, colliding and merging generations of possibilities, and disrupting logical relationships between occurrences. This poignant juxtaposition seen in "Wild Flowers" depicts an imagined utopia on the verge of mass destruction, suggesting many parallels to modern society.
Check out Kimberly's collection here.