Visions of the sky have formed a constant presence in the history of art – as the ultimate source of light and shade, this is perhaps inevitable. But frequently, the vast expanse above us is depicted in a way that imbues it with a greater meaning. Vincent Van Gogh's Starry Night showed a swirling, dynamic world above the countryside, 'Purer than the suburbs or bars of Paris.' In the 16th Century, Titian mirrored the first meeting of Bacchus and Ariadne with twinkling starlight and an illumination of the clouds. JMW Turner's paintings showed how sunlight combined with lifting mist to dissolve the line between heaven and earth to sublime effect. Their counterparts in contemporary art have been no less drawn to the world above us and have attempted to capture its glory in their work. Here are some great examples of that, currently available on Artspace.
Marcos Vilas Boas - Rio 02, 2006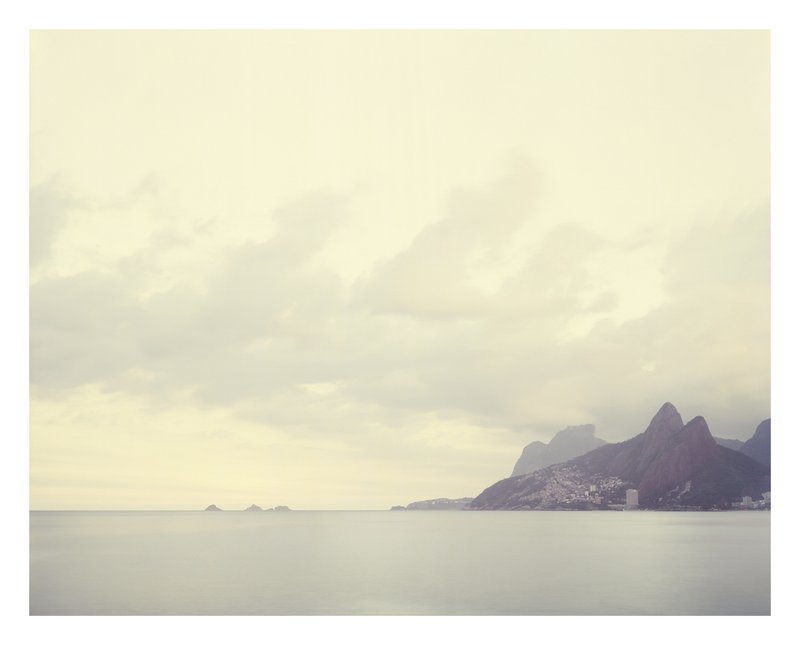 Brazilian photographer Marcos Vilas Boas has worked with landscapes and skylines for more than a quarter of a century. This image is part of his Flat Horizon series, which began in 1997 and saw maritime horizon lines photographed on a long exposure, the final result shaped by the shifts in weather and light into a unique atmospheric moment. Vilas Boas' work has appeared in international titles including Wallpaper* and Vogue, with the artist exhibiting at Brazilian galleries including Museu de Arte do Rio, Casa das Rosas, Sesc Paulista and Spain's De Angeles Gallery. This work on cotton paper is in an edition of 10 and comes signed by the artist.
Rinko Kawauchi - Untitled, 2001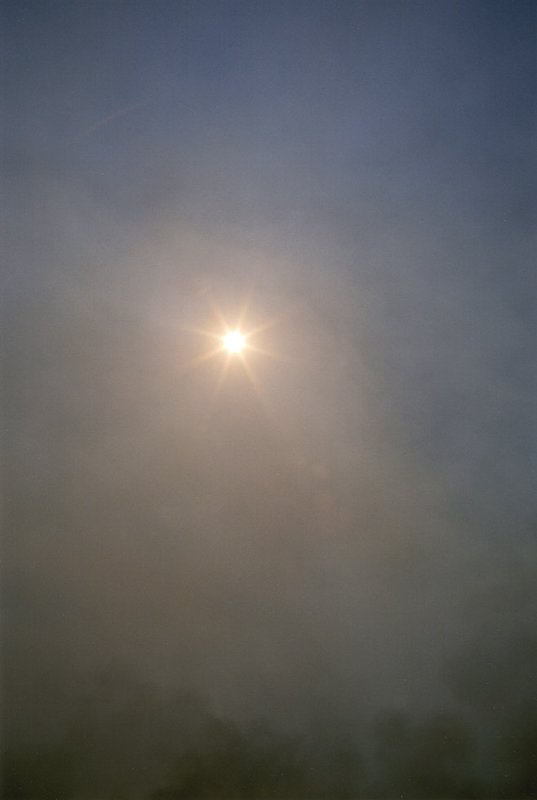 Japanese photographer Rinko Kawauchi's work has a delicate, ethereal quality, frequently showing the epic forces of the natural world as delicate, transitory moments. From murmurations of birds to blood-red sunrises and tidal shifts, her photographs reference the Shinto principle, that all things on earth have a spirit, and hence nothing is too small or inconsequential to be studied. She has talked of her work capturing "small events glimpsed in passing", and this archival pigment print is a perfect example of this: the focused energy of the rising sun breaking through a bank of dark cloud. The print is an edition of 50 and comes signed and numbered.
Tomás Saraceno - Biosphere 3, 2015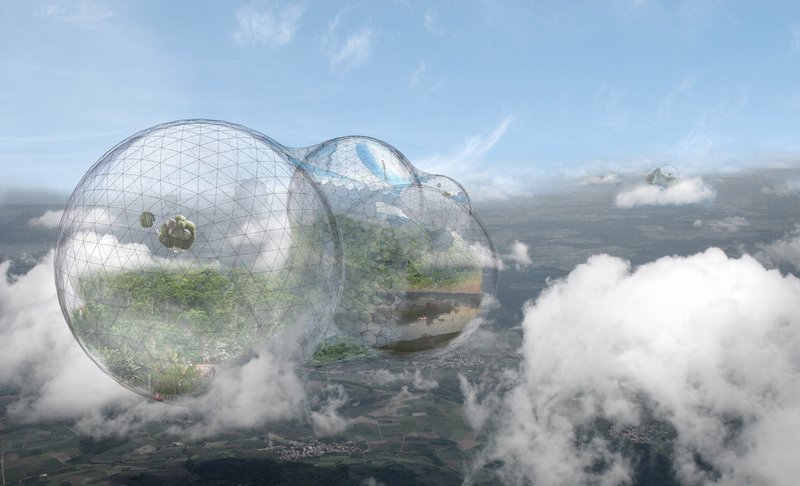 "Tomás Saraceno's practice is informed by concepts linking art, life science, and the social sciences," details his biography. "Enmeshed in the junction of these worlds, his floating sculptures, community projects, and immersive installations propose sensory solidarity with the planet through a social, mental, and environmental ecology of practice." In practise, this has meant a focus on the structures and strengths of natural elements from the air to spider webs and imagining "a world free from carbon, extractivism, capitalism, patriarchy and fossil fuel." He has collaborated as steadily with bodies like the Massachusetts Institute of Technology and Imperial College London as he has MOMA New York and Paris' Palais de Tokyo. This print is based on his installation project Cloud Cities, which built a series of environments in galleries from the Metropolitan Museum of Art in New York to Berlin's Hamburger Banhof to explore how and where humans could live in the upper reaches of the atmosphere. An edition of 50, this inkjet print comes with a certificate of authenticity.
Hiroji Kubota - Ireland, Aran Islands, 1972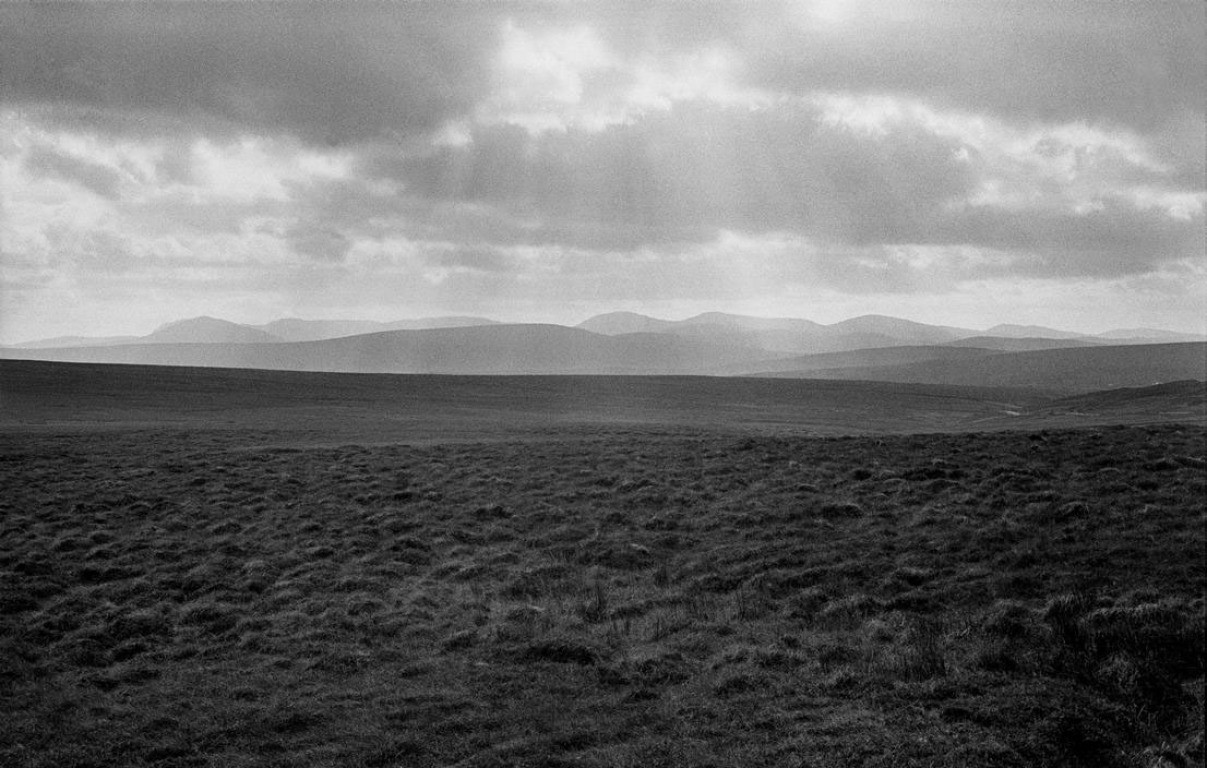 Japanese photographer Hiroji Kubota was born in Tokyo in 1939 and grew up through the post-war reconstruction of the country. His photographic career began as an assistant to the likes of René Burri, Burt Glinn and Elliott Erwitt as western photographers came to explore Japan. Moving to the United States in 1965, Kubota became a photographer in his own right. He moved back to Japan in 1968, but roamed the globe photographing some of its most chaotic and pivotal moments and awe inspiring creations: from the fall of Phnom Penh and Saigon to the vast monuments of North Korea. For five years from 1979 he undertook an epic mission across China, making more than 200,000 pictures as he traversed the country. But despite the chaotic times he photographed, Kubota often found moments of stillness and clarity at the heart of them, from processions of lantern-lit fishing boats and mist-shrouded peaks to early-morning skylines and processions of workers. In this image from 1972, Kubota captures the view aross the Aran Islands in the mouth of Galway Bay on the west coast of Ireland, beams of sunlight showering down on the layers of mountain peaks that recede to the distance. This silver gelatin print comes signed by the artist.
Ralf Peters - Candies # 25, 2002/2003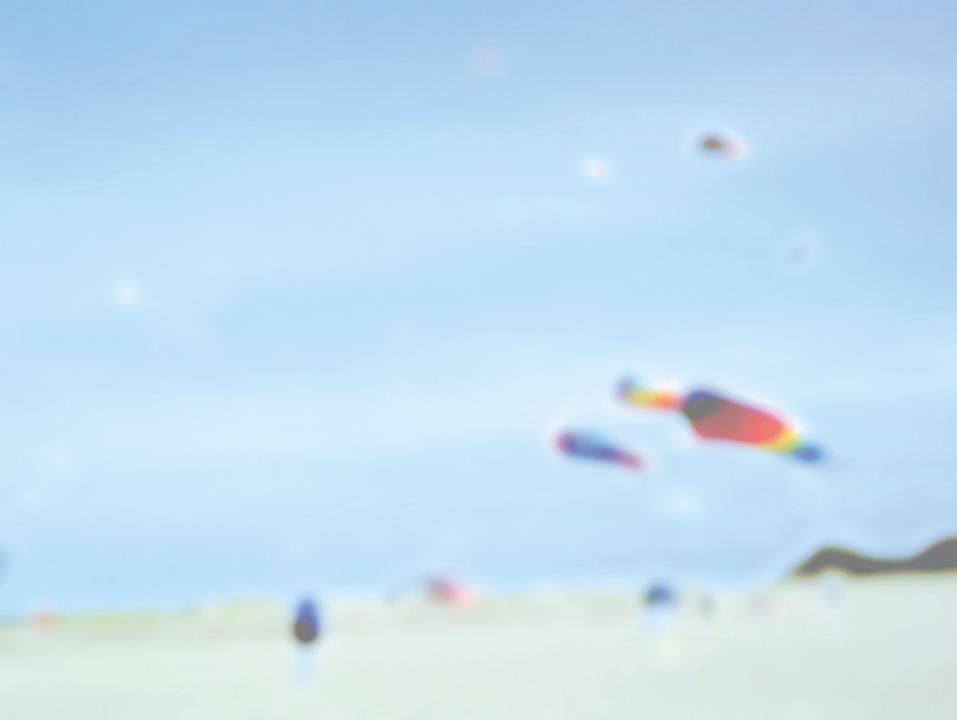 Much of German photographer Ralf Peters's work has shown spaces devoid of human life, in ultra-clear details – neon lit petrol stations, illuminated castles, winter trees denuded of their leaves and spread against black night skies like arterial systems. But the Hamburg-based artist's series 'Candies' from 2002-3 takes a different approach, with the images blown up to a vast size so distortion and dissolution creep in to the picture. The colors are still discernible but the shapes have a blurred, gelatinous quality. The catalogue essay for Candies placed this series squarely in the tradition of landscape painting, and "nineteenth-century romantic ideas… Our desires for a positive experience of nature are confirmed in all their forms in the Candies: a refreshing blue from the sky and sea, white sands of the dunes, and between them the cheery, soaring, colorful dots of kites that playfully join us with the elements… (and) call to mind a feeling of wanderlust and the desire to travel." This large C-Print is part of an edition of three and comes signed and numbered by the artist.