Drew Doggett has been fortunate enough to train his camera on some of the most impressive sights our world has to offer. The American photographer and filmmaker began his career working with such greats as Mark Seliger, Steven Klein and Annie Leibovitz, helping to realise canonical images of key public figures of our time, including Madonna, Desmond Tutu and President Obama.
More recently, however, Doggett has focused on the natural world, venturing from Namibia to Iceland to the coast of Sardinia, in an apparent unending quest to execute perfect photographs. In doing so, he has received over 100 awards and honors, including a distinction from the Royal Photographic Society. You may have come across his work in Conde Nast Traveler, Architectural Digest, Photographer Magazine, Professional Photographer Magazine, and Outside Magazine, and he has partnered with brands like Hasselblad and Leica. His films have been featured in the Big Sur International Film Festival and the PBS Online Film Festival; while his series Omo: Expressions of a People is now a permanent part of the Smithsonian National Museum of African American Art.
However, you don't have to head to the National Mall to get a better look at his imagery. Doggett has partnered with Artspace to offer his incredible photography directly to collectors. Read on to better understand his breathtaking pictures, and how he created them.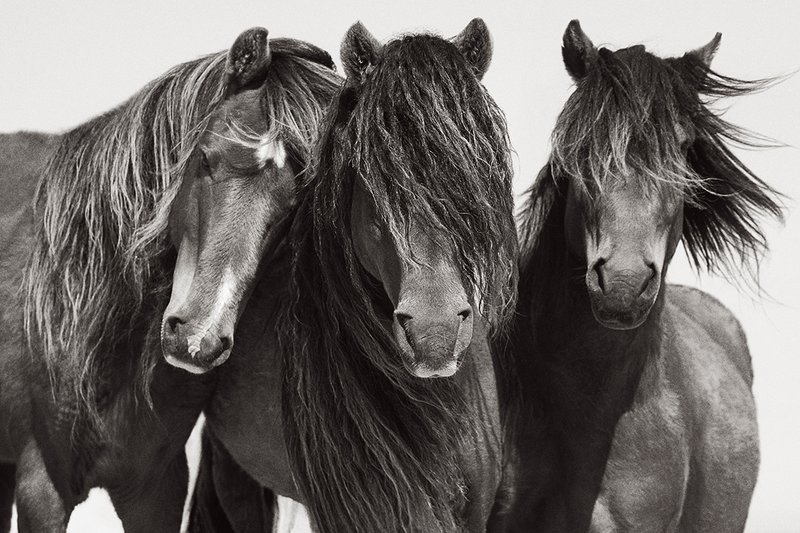 How would you describe what you do? I once was described as a storyteller with a camera and that definitely feels true. I'm a very curious person by nature, and my camera allows me to take this curiosity and make it a tangible, lived experience for the purpose of sharing with others. I want my photos to be a portal to our world's most extraordinary people, places, and wildlife, and my end goal is to use my practice to celebrate shared humanity from all corners of the Earth and across species.
Your work changed after a pivotal moment in the Himalayas. Could you tell our readers about that? I always see this trip as the experience that allowed me to believe in the endless possibilities of a photography career outside of the fashion studio I had grown so accustomed to. I was so enamoured by the people around me and the beautiful, intentional lives they had built hidden in the Himalayas that I felt a huge responsibility to share their story with others in a way that was artful yet also documentary. I wanted my images to do their story and way of life justice, and that wasn't a task I took lightly. When I entered Nepal, I was greeted by the most welcoming people I have ever met who opened their doors and lives to me. Coming from the engineered world of high-fashion shoots, learning to live in the moment and accept the complications of mother nature - such as being held up for days due to avalanches - was difficult in the moment but overall incredibly worth it. Sitting high in the mountains almost forces you towards inner reflection, and in those moments I knew I had found something worth working towards - and that was becoming an artist and pursuing the subjects that inspired me.
DREW DOGGETT – Braided Arch I, 2019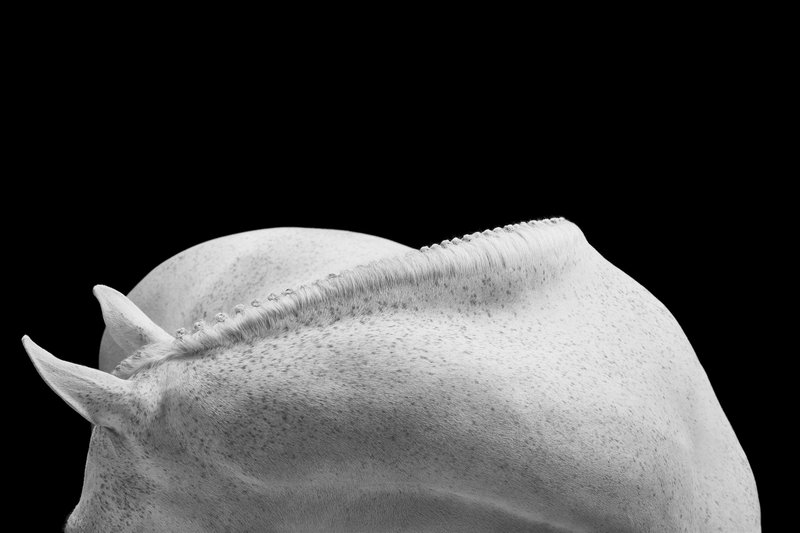 How do you select your subject matter? Is there an element of chance or is it planned meticulously? I select subjects that are extraordinary to share the world's beauty, and I am always looking for the best possible example. So, when I wanted to photograph elephants, I looked for super tusk elephants which are the largest tusked elephants left on Earth, and I specifically sought out the two most famous.
More often than not, the subjects I seek also live in harmony with nature and in surreal locations. I also look for unique stories that help enunciate the importance of what I am shooting. Also, as I have been trending towards capturing more wild animals, my interest in using my camera as a tool for conservation has exponentially grown. While I once looked at my camera as a tool for preservation in regards to photographing indigenous cultures such as the Rendille, I've expanded this scope into the world of wildlife using East Africa as a starting point.
While I am a planner by nature, you always must accept - and even embrace - a certain degree of chance. I do as much as possible to make sure I am in the right place at the right time, but then you need to let mother nature take the wheel. For example, when I am on Sable Island, I know where the horses mostly hang out and I can position myself in places with the backdrops I want, but it's up to the horses if they want to pass in front of my camera. However, I know what season to go for when their coats are short and look a bit more polished, and coupled with the locations I know are more populated, I can set myself up as much as possible to create the images I imagine.

Your photographs of horses are particularly resonant with the Artspace audience – why do you think that is? Horses are eternally appealing for their strength, symbolism, and beauty. More often than not, we want to surround ourselves with images that inspire, excite, or allow us a second to slow down amidst our fast-paced lives. My images of unique, elite, and wild horses around the world range from the action of two wild stallions rearing up on Sable Island to lone Icelandic horses somehow lost in thought while framed against a mighty waterfall. I love the spirit that horses convey, and I think this is part of their universal appeal.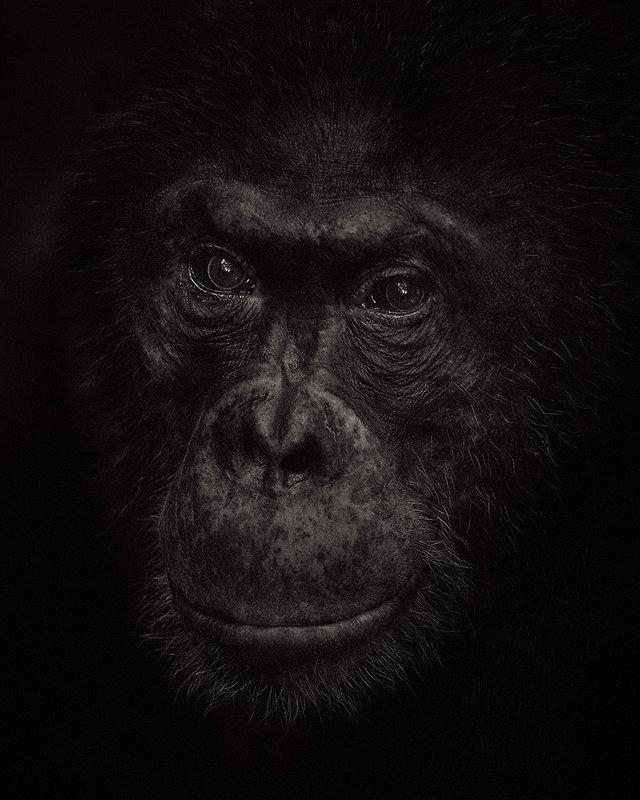 Tell us about three of your works on Artspace
Primus Mahale National Park in Tanzania is one of the few places you can still see wild chimps. I wanted to see M-group - a troop of chimps that is 60 strong - with an iconic leader: Primus. As the alpha male, he holds the most important position in this troop. The time I spent with them felt like a glimpse into a hidden world I was lucky enough to be able to peer into if only for that hour; it also was a reminder about how wild they truly are. For this image, I wanted to capture an intimate portrait that spoke to these animals' humanity.
DREW DOGGETT – Through the Night, 2018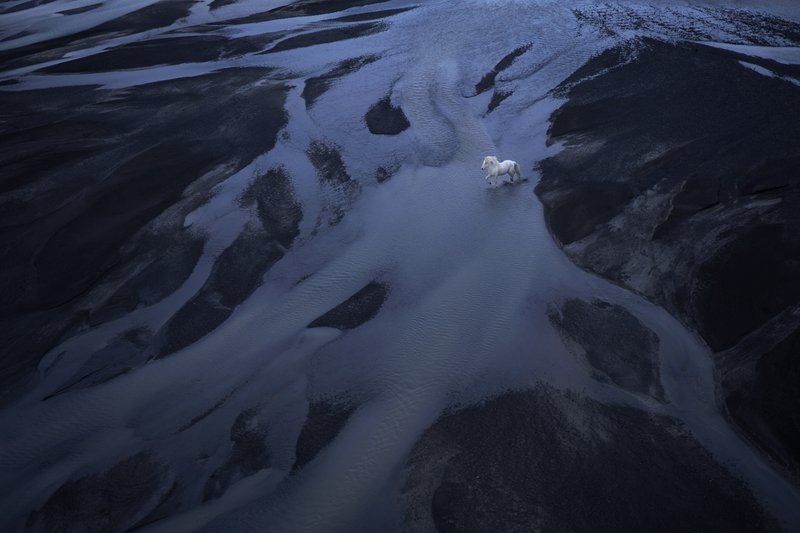 Through the Night There is something undeniably special about white horses. Horses of all colors are perpetual symbols of hope, greatness and fortitude, but with white coats they are synonymous with those qualities as well as with intrigue, fantasy and myth. Throughout fairytales and storybooks, a white horse connotes that the rider is a savior or a character of the highest moral disposition – they are symbols of hope and promise.
When I came across the location where I took my image Through the Night, water was just beginning to repopulate this volcanic black sand riverbed after a tough winter. It had a uniquely surreal look to it like nowhere else I'd ever seen and I knew I had to capture it from a bird's eye perspective to show its expansive beauty. The last, glowing light of the day also brought a magical quality to the water's surface.


DREW DOGGETT – A Young Goddess, Mindisayo, 2017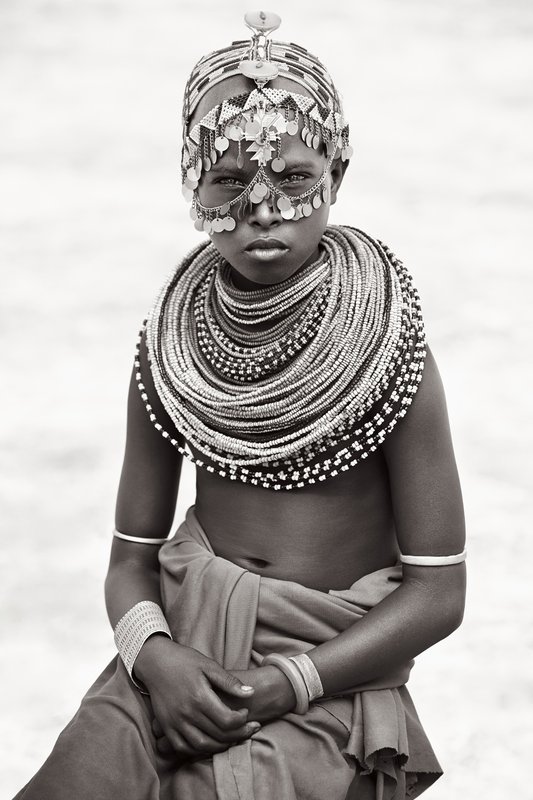 A Young Goddess, Mindisayo When Mindisayo finally decided to sit in front of the camera, it was as if something unspoken aligned to create the perfect light while she shot me a look that was unscripted and impenetrable and, still, cemented in my mind. I make portraits of cultures that involve unpredictable conditions, language barriers that often cannot be overcome, and unforeseen circumstances that we must handle moment by moment. Yet, the intensity and beauty of this image is exactly what has me traveling to such great distances and going to such great physical and mental lengths to create my artwork.
To see more of Drew Doggett's work visit his artist page on Artspace here.