As two of the most important patrons of emerging art in the United States, Michael and Susan Hort have jump-started the careers of many well-loved contemporary artists (including John Currin, Sarah Sze, and Chris Ofili) through their collecting, as well as the Rema Hort Mann Foundation, created in honor of their late daughter. Now celebrating its 20-year anniversary, the foundation provides support for cancer patients and their families as well as crucial grants for young artists just beginning their careers. The pair maintains art-laden residences in both New York and New Jersey, making Armory Week a convenient time for expanding their collection and discovering new talent.
We caught up with Michael Hort to hear about his favorite works from the New York fairs, in his words (and snapshots).
ARMIN BOEHM
Peter Kilchmann
 ArmoryShow
Boehm usually paints people or human figures, and he does these incredible night scenes with very little light. This particular one is different, with the flowers coming out of this vase, but it's just beautifully painted. I like the smaller details in his works—he puts a magazines and clutter on the table, and behind the flowers there are what look like abstract paintings hung on the wall. He does a lot of outdoor scenes in cafes and similar settings, and a couple years ago he included my wife and I in one of his paintings.
PETER LINDE BUSK 
Josh Lilly
Armory Show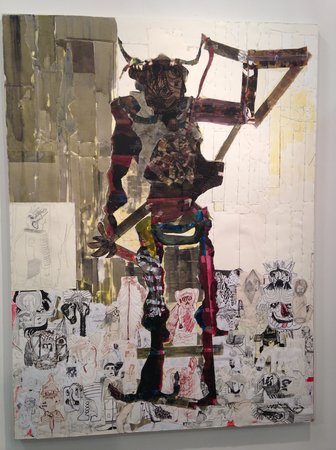 The thing about Busk's painting is that they can be both abstract and figurative at the same time. Take this one—it's a crazy monster that's been painted, collaged, and doodled. We probably have about 10 of his paintings, and most of his works are mixtures like this. There's a lot of emotion in these works, so when you look at these crazy figures and doodles you feel kind of crazy yourself. They're so wacky and interesting—they make you wonder, they make you think, and you never get bored looking at them.
FUYUKI MAEHARA
Gallery Kogure
Volta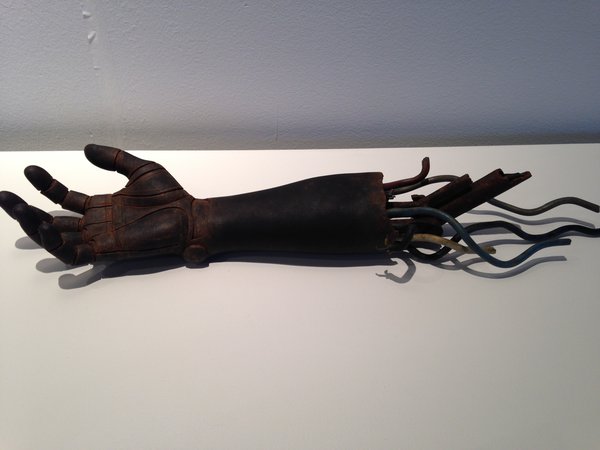 This is just one piece of wood, one log. Over the course of a month, Maehara cuts and paints them by hand using traditional Japanese techniques. This is another example of amazing handiwork by a contemporary artist. It's crazy, the hand almost dances. It's beautiful.
JON PESTONI 
Real Fine Arts
Independent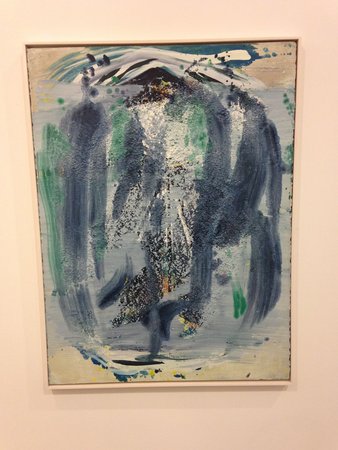 Jon is a great artist, an abstract painter with so much variety in his works. He's one of our favorite artists—he's never boring, no matter what, and he has such beautiful lines. Each work is so different from the rest. We have at least 10 paintings and about 90 drawings of his.
GABRIEL PIONKOWSKI
The Hole
Volta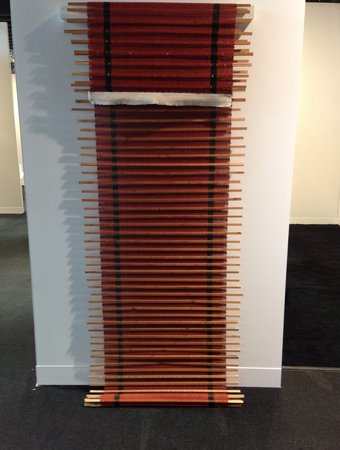 These works are each done by hand. He tells me that he threads the canvas, paints the threads, and then re-does the whole thing. There's a tremendous amount of handiwork that goes into each one, and he does it all without assistants. They're beautiful, beautiful, beautiful.
LISA RUYTER
11 Rivington
Armory Show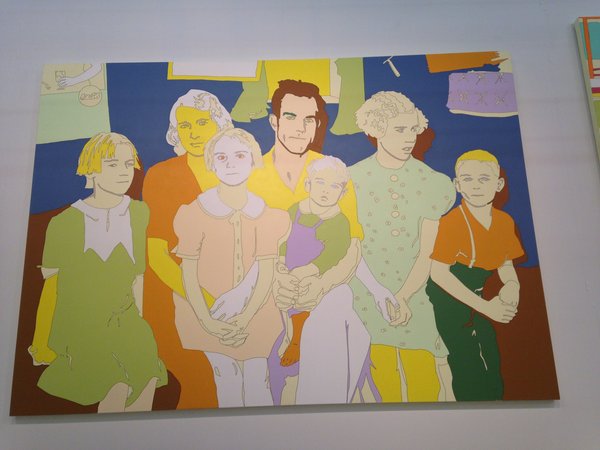 We started collecting Lisa Ruyter's works with Leo Koenig about 20 years ago, in the '90s. He had a gallery in Brooklyn then, and that's where we bought her works for the first time. She uses these incredibly bright colors, but the paintings themselves are very, very flat. They're done from photos that she takes of regular people in ordinary poses. Because of the colors and the flatness, these banal images become really interesting to me.
DAN VOINEA  
Slag Gallery
Volta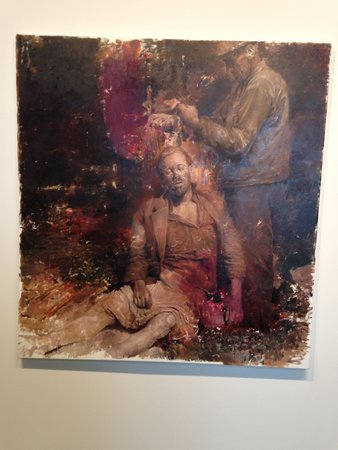 Dan Voinea is a very talented Romanian artist. This painting looks almost historical, and it has a kind of dreary, dreamy, almost foreboding look to it. What's really interesting, though, is the tremendous clarity in the detail. They're dark works, so you don't really see it at first, but when you start really looking you begin to see this incredible detail in the figures' faces. These are strong works, in my opinion.