Prominent New York collectors Michael and Susan Hort attend art fairs all over the world, often stopping by the studios of a few local artists when they are in town. When they headed out to Southern California last week to attend the Art Los Angeles Contemporary fair, they had another item on their agenda—the naming of the selected artists in the latest round of grant making from the Rema Hort Mann Foundation.
The foundation, like the Horts themselves, is devoted to supporting emerging artists (as well as sustaining the families of those undergoing treatment for cancer, which took the life of their daughter, for whom the foundation is named). A jury including LACMA curator Rita Gonzalez, gallerist and writer Sarah Lehrer-Graiwer, and artist Monica Majoli as well as Susan Hort selected eight artists from the Los Angeles region to receive unrestricted grants of $10,000 to pursue their work. The recipients were Nick Aguayo, Heather Cassils, Danielle Dean, Christina Forrer, Alison O'Daniel, Mark So, John Wiese, and Lisa Williamson.
Below are the Horts' favorte pieces from Art Los Angeles Contemporary.
Mary Ramsden at Pilar Corrias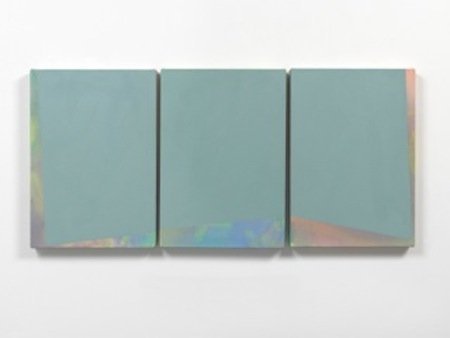 "We have several works by Ramsden, but most have less colors around the edges than this triptych. They are mostly expanses of color, but they are so painterly. They are so lyrical. We first saw her at the in Pilar's booth at the Armory Show in New York two or three years ago, and we recently visited her studio in London."
David Brooks at American Contemporary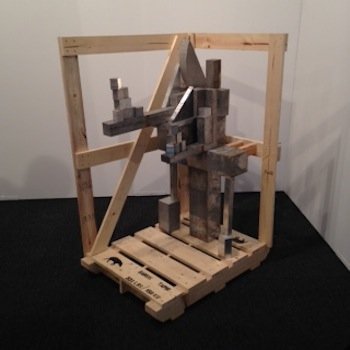 "We have seen Brooks's work many times, but this is the first time that we have seen a piece that is actually manageable for private collectors like us. His work is about the environment, and often he does very large constructions. He buried a tractor up at Storm King. In the American Contemporary booth he had these sculptures that are built from oversize versions of children's toy blocks made from aluminum or marble. The blocks are stacked so the shape sort of looks like an endangered animal and the whole work weighs the typical weight of the animal. They are very cool, but really well done and thoughtful. This one is a Baird's tapir. Wood that looks like a packing crate is part of the sculpture, and the wood is stamped with a stencil of the animal and its weight."
Jesse Willenbring at Thomas Duncan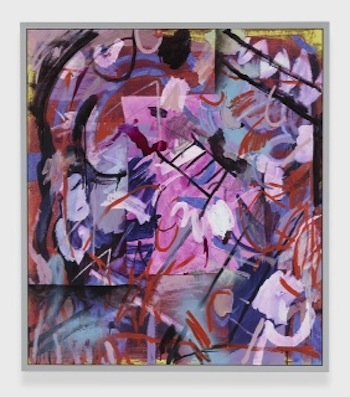 "Jesse Willenbring's paintings have all this going on: acrylic and charcoal and graphite and sometimes collage—yet they are still kind of whimsical. We have known the work for a couple years. This piece is fairly large for him, maybe 30-by-40 inches. He is a nice guy, just got his MFA a few years ago. He shows with Laurel Gitlen in New York, but Thomas Duncan, being where he lives there in L.A., is kind of his main gallery."

Dan Bayles at François Ghebaly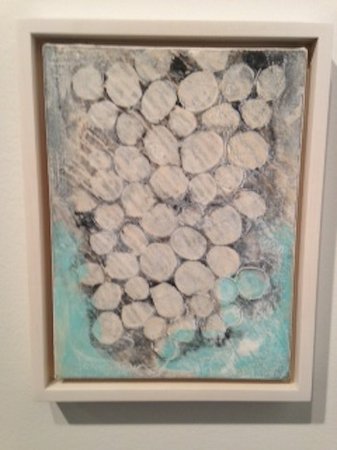 "This was another L.A. artist showing at an L.A. gallery. Bayles had maybe five or six little paintings, about 10-by-16 inches. We liked most of them, just beautifully sweet little paintings. His paintings are always abstract. We often gravitate to darker things, but in this case we just really liked them."
Christian Rosa at Ibid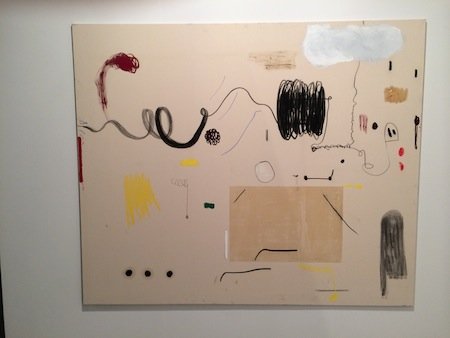 "These images are very whimsical and imaginative. They are abstract but not entirely abstract. The markings remind you of graffiti, and when you take the time to look, you see all kinds of things. We have seen the work before; Ibid showed him at Frieze in New York last year. Rosa lives in Vienna and Los Angeles and just had a show at Ibid's Los Angeles space last year."