Last week Artspace launched the online benefit auction Together in Distance , to raise funds to help with COVID-19 relief, in support of healthcare workers, socially vulnerable groups and artists.
Working in close collaboration with N95forNYC, a COVID-19 relief project that is part of the non-profit organization Art in Touch based in New York, all proceeds of this online benefit exhibition will be donated to purchase PPE for underserved communities, and to support artists and art organizations who have been impacted. Participating galleries include: Fou Gallery, Helwaser Gallery, Chambers Fine Art, Allouche Gallery, Fisk Fine Art Services and several other art institutions and non-profit organizations.
Over the weekend we spoke with Echo He, manager of Outreach and Programming at Pace Gallery's Research and Archives Department, and co-founder, along with Yvonne Zhou, Fangan Xu, Hansi Liao, Mengton Guan, and Hai Liang of Art in Touch and N95forNYC.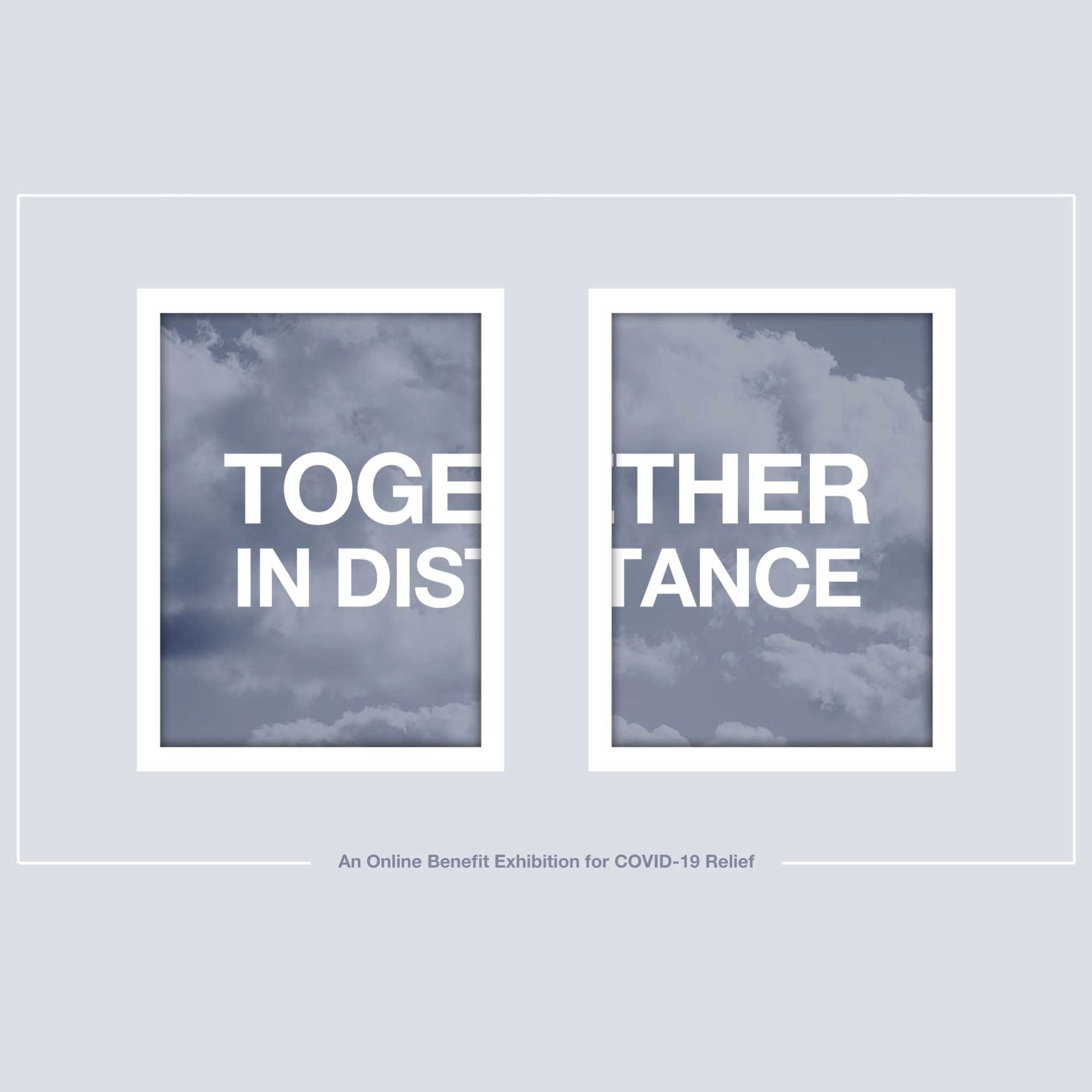 What led you to launch N95forNYC? The epidemic in New York began to worsen in mid-March. On March 12, the Metropolitan Museum of Art announced closure, and Pace Gallery also decided to shut down on the same day. I started to feel throat pain, headache and some other symptoms that seem to be related to Coronavirus (later I got negative anti-body test though). I went to CityMD trying to get a test, but was told that I was not qualified as my symptoms were mild even though I was in direct contact with COVID-19 patients. Even the receptionist of CityMD was not wearing a mask. At that moment, I realized that there was a big problem in the U.S.A. healthcare system in facing the pandemic. Slow deployment of testing, miscommunication from the government, lack of PPE in the hospitals, deep disparities of resources between public and private hospitals, are among some of the problems. Being anxious and disappointed, I wondered what I could do to help.
My mother is a doctor. She worked at the frontline to fight Coronavirus in China. Besides that, my other Chinese connections offered me some medical resources. Some Chinese collectors contacted me saying that they are willing to donate PPE to support America. With these experiences and resources, I thought I should start a fundraising effort, and help with others. I spoke with some young professionals in the art world, including Yvonne Zhou and Camila Nichols, directors of James Cohan Gallery; Xin Liu, multi-media artist; Lynn Hai, curator and partner of Fou Gallery; Fang'an Xu, designer and activist; Hansi Liao, colleague at Pace Gallery; Mengtong Guan, director of Ping Pong Art and started a fundraising effort called N95forNYC on GoFundMe, Instagram, Wechat and other social media platforms in the USA and China.
JEAN-MICHEL BASQUIAT - Rome Pays Off, Circa 1984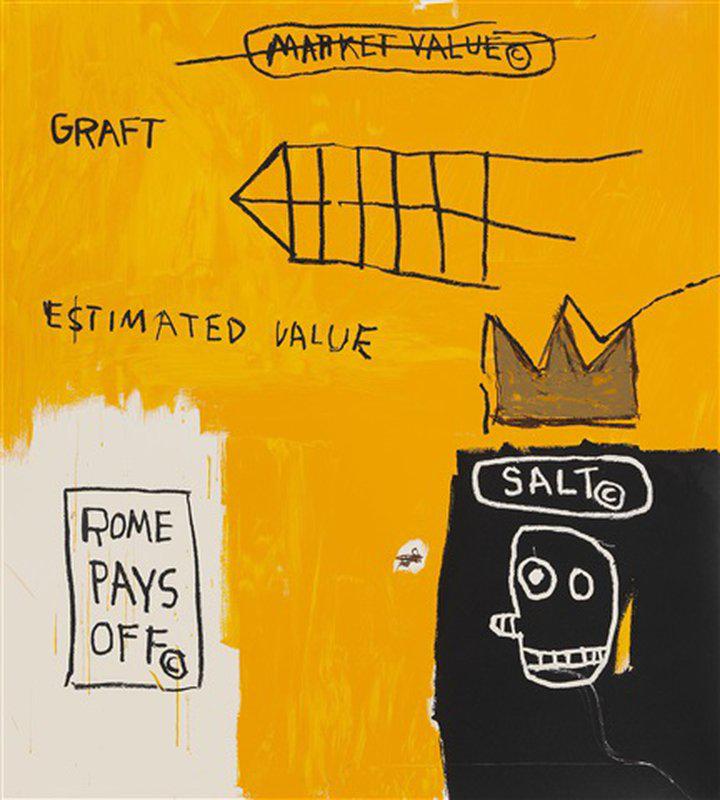 What have you achieved so far? We realized that the shortage of PPE was not only caused by a dramatic increase in demand, and the delays in production, but also by some systematic problems in the healthcare systems. Private hospitals are more resourceful than public hospitals, small hospitals and nursing homes in Bronx, Queens and Brooklyn were hit more badly than institutions in Manhattan. To make things worse, some hospitals threatened to fire healthcare workers who publicized the shortage of PPE during the coronavirus pandemic. Some hospitals received large quantities of donations but failed to distribute them to frontline doctors/nurses in time.
Therefore we decided to get in direct contact with individual healthcare workers and make sure that the supplies were put into their hands without any bureaucratic delays. Since March 2020, N95forNYC has donated 6,271 N95 masks, 1,566 KN95 masks,  2,2090 surgical masks, 2,594 protective coveralls, 2,300 gloves, 1,400 face shields, 500 eye goggles to over 200 individual healthcare workers in 52 different hospitals, nursing homes and other institutions.
In May, we registered a fiscally sponsored 501(c) -3 organization called Art in Touch and started another initiative called BouquetsforNYC to bring personalized flowers to frontline healthcare workers, COVID-19 patients, victims and their families to provide emotional support and love. We work with florists who volunteer their time to make customized bouquets dedicated to the receivers. Nurses and doctors are very grateful to receive flowers. Bouquets help brighten their days at work. We have donated 78 bouquets so far.
RON ENGLISH - Figment Blue/Orange/Yellow Camo, 2010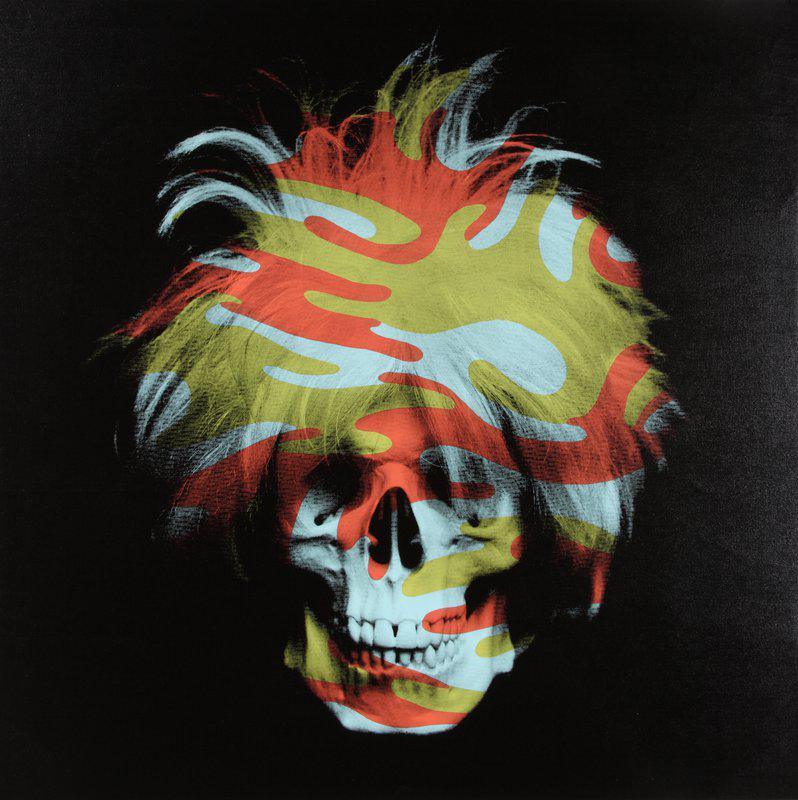 Can you tell us a bit about the logistics: how does it work how does the PPE get to the hospitals? We receive requests through the online request form, then Yvonne and I contact the requester to confirm the need and delivery time. After that I pack the PPEs into small batches and submit a volunteer driver request through Camila. Camila then finds a volunteer driver who can fascillitate the particular request.
Over the weekends we are able to do larger deliveries. Noah Fisk, the owner of Fisk Fine Art Services drives their art truck and comes to pick me up with large quantities of PPEs at Fou Gallery, and then we go to different hospitals and nursing homes to deliver them in person. Normally it's a curbside drop off.

DAVID LEVINTHAL - Untitled from the series Barbie, 2019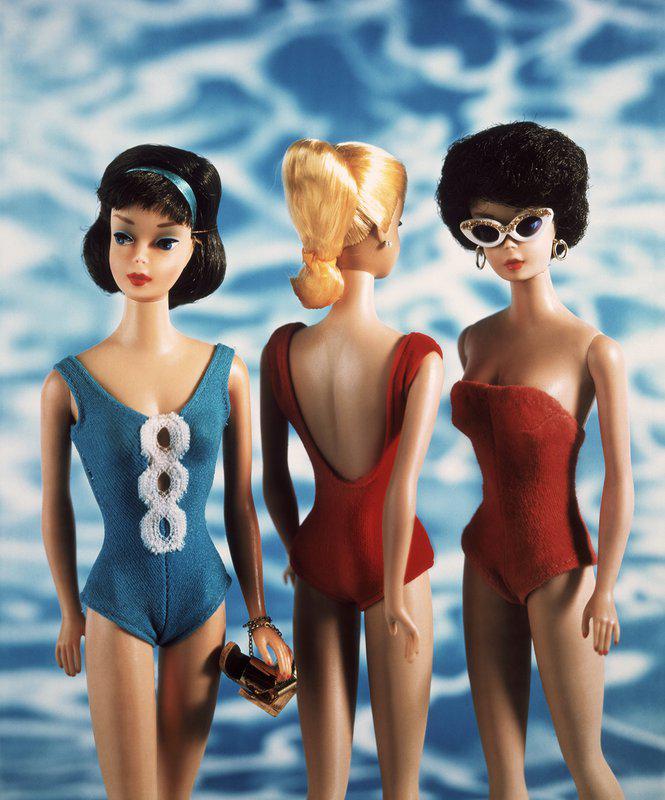 What is your goal? The shortage of PPE has largely improved in NYC hospitals since March. However, the systematic inequality began to surface when the city gradually reopened up. We have received increased inquiries about surgical medical masks and gloves from food pantries, nursing homes, and churches that don't have sufficient funds to acquire PPEs. For instance, Brooklyn Senior House hopes to receive a weekly donation of 1,000 surgical masks and 1,000 gloves. Sanctified Church of God hopes to receive a weekly donation of 900 dusk masks or surgical medical masks to distribute to the community. Seeing this, we started to donate non-medical grade protective gear to people of color and other vulnerable communities in need of masks for their gatherings to support the campaigns for #BlackLivesMatter movements. We also hope to acquire more medical grade N95 masks and protective overalls in preparation for a  potential second wave in the fall.
LEAH GUADAGNOLI - The Happiest Hour, 2017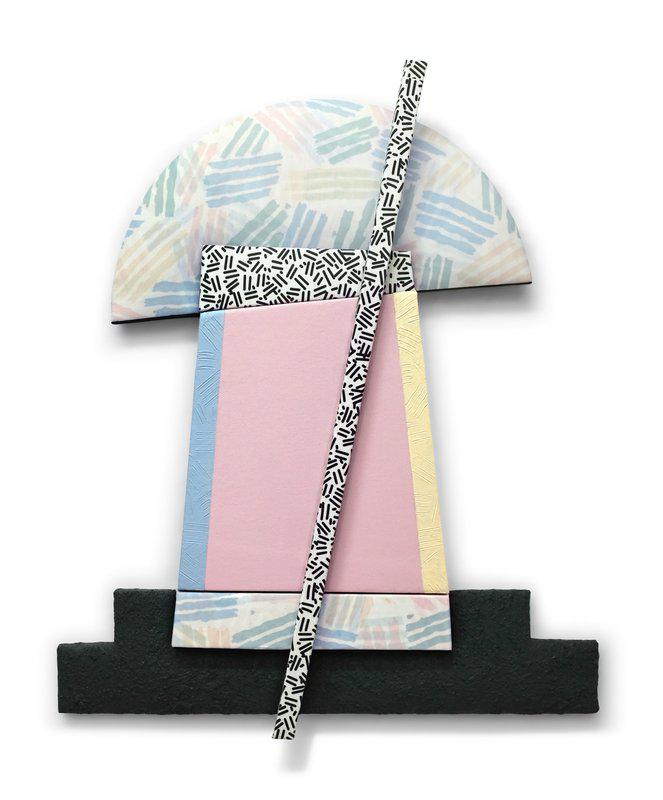 Are there specific hospitals you are helping out? At the first stage of our efforts(#N95forNYC) we have donated to 52 hospitals, nursing homes, first responders and other medical institutions. We designed an online request form for healthcare workers to submit their requests and allocated resources based on the need.
XU BING - Square Word Calligraphy: Great Minds Think Alike, 2020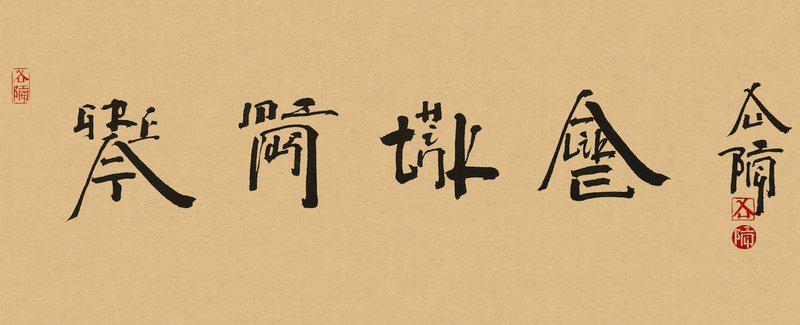 How will the auction help? We hope this auction can help raise more fund for this cause, and also help with artists and art institutions as well, as part of the proceedings would go to the artists. At the same time, raising attention and fund through art is a beautiful idea. As all of the founding members of our organization are working in art, we believe that art can help bring compassion, solace, and enlightenment to humankind through difficult times. The healthcare workers and communities that we have supported are very grateful to see that artists are trying to support in a unique and meaningful way.
SHANTELL MARTIN - NYCB Be Kind, By Moving, 2019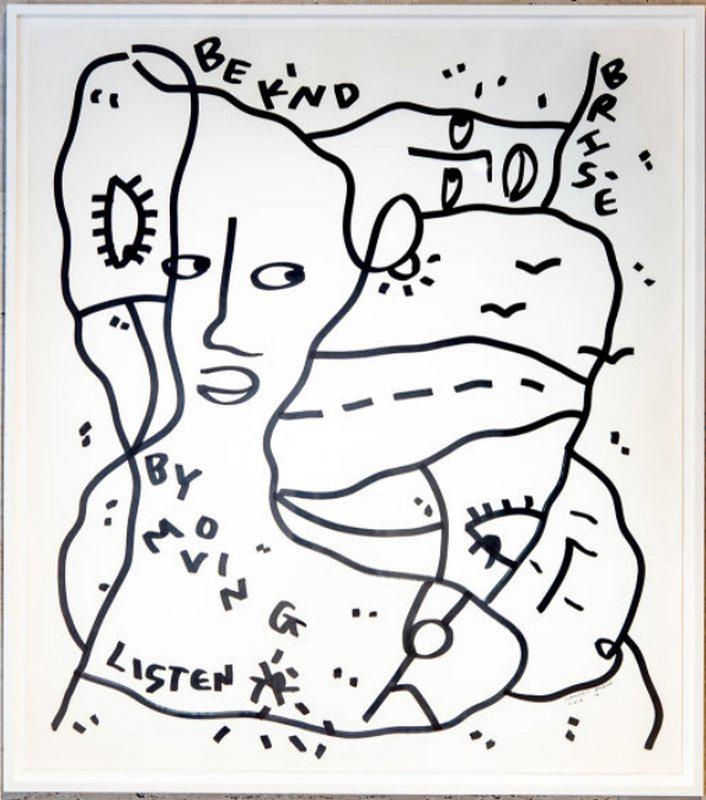 What are the pieces in the auction you'd draw people's attention to? All the works brought into the auction are carefully selected by the artists, collectors and the participating galleries and the curator Lynn Hai. I would like to highlight Xu Bing's Square Word Calligraphy: Great Minds Think Alike, which is created specially for this auction by the artist in his most recognizable style. Also Shantell Martin's Piano (2016) as I think music can bring great comfort and solace as art at this special time. A lot of young artists have contributed works to the auction as well. Xin Liu, a founding member of N95forNYC contributed a work that she collaborated with her husband Gershon Dublon. The images was originally taken by NOAA-18 satellite, as it passed southbound over the great lakes towards the Gulf of Mexico. Xin and Gershon received the image signal in the backyard in Brooklyn on April 21st and 23rd while living and working in the apartment under COVID-19 self-isolation orders by the State of New York. Meng Du is a glass artist based in Beijing. The work Breath speaks about the critical needs of all human kinds during this pandemic - fresh air to breathe in, freedom to live. Breath is such a basic need but so precious at this time.
GERSHON DUBLON / XIN LIU - A free fall in New York City, 2020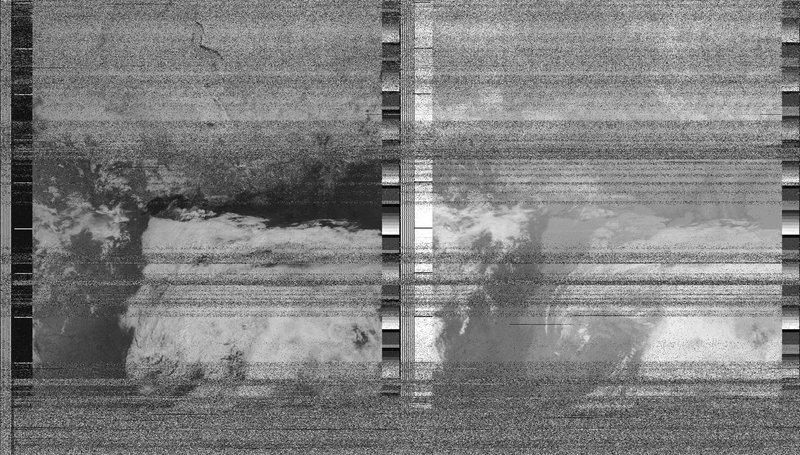 How can everyone else help? Currently the biggest bottleneck is funding. We have used most of the funds we have raised since March - there is less than $500 left. We need to raise more funds to acquire more PPEs, or in-kind donations. Also we rely on a team of volunteer drivers to distribute the PPEs and bouquets. If you have a car and are willing to volunteer time for delivery, it would be greatly appreciated.
More information at Art In Touch. The Artspace auction continues until July 20. You can bid on works by Murakami, Basquiat, Shepard Fairey, Ai Weiwei and other blue chip and emerging artists here .