"Themes of my life, themes of my art, are about the longing for connection," says the world-renowned figurative painter Eric Fischl. "Basically, these are stories about men and women, boys and girls, trying to figure that whole thing out."
Coming to prominence in the New York arts scene of the early 1980s, in a loose group tagged as the Neo-Realists, which included Julian Schnabel, Ross Bleckner, and David Salle, Eric Fischl's high-energy paintings have, in the intervening years, drawn comparisons to the work of Edward Hopper, Winslow Homer, Manet, Degas and even Max Beckman.
Today, his work is represented in the permanent collections of the Metropolitan Museum of Art, the Whitney Museum, MoMA, and MoCA Los Angeles, among many other institutions.
His career and contribution to art was to have been honored this month by the New York Academy of Art where he is a board member and holds the position of Senior Critic. (Fischl is also a Fellow at the American Academy of Arts and Letters and the American Academy of Arts and Science).
To commemorate his honor, Fischl, created a new print, Mix and Match, 2020, which is exclusively available on Artspace.
Mix and Match depicts two women in mismatched bikinis in a beach setting. It incorporates many of the motifs that have made Fischl one of the most important and influential painters of the past four decades.
In common with his best paintings, it raises more questions than even the closest examination can solve. Confronting his own depths is a key to his work, often via characters that are as he puts it are "in their bodies but out of their minds."
For the second part of our interview with Eric Fischl (you can read part one here) we asked him a couple of questions about some of the formative moments on his journey to becoming the painter he is today.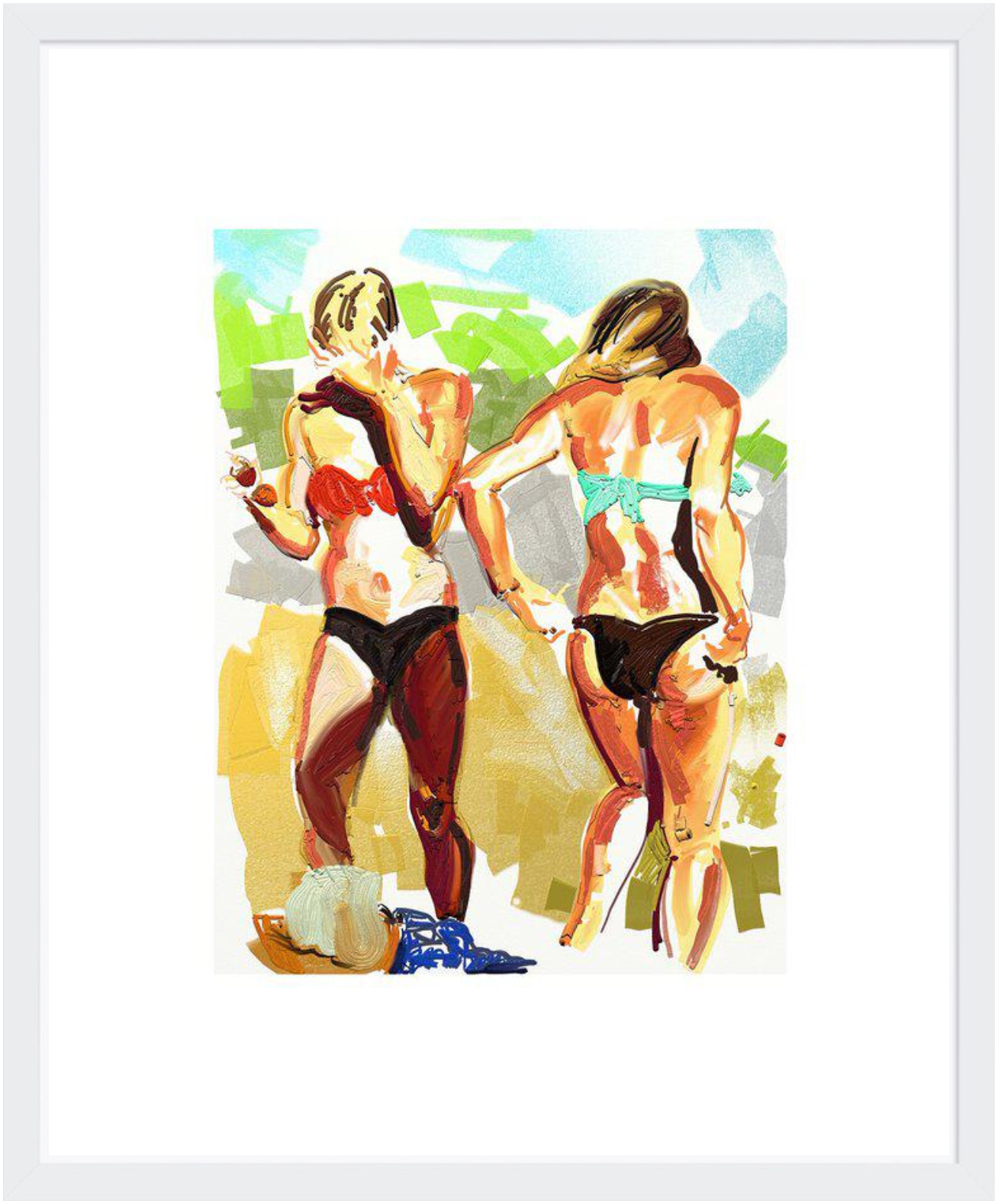 The framed edition of Eric Fischl, Mix and Match 2020

What's the one thing you learned at art school that you still draw upon today?
"How to solve the problems I have created for myself in my paintings and my sculptures."
And what were the smart ideas you came up with when you had long hours to think during your time as a museum guard?
"I learned the skill of long-looking. I learned that art opens up slower than it at first appears. I learned that I could interpret another artist's work and in that interpretation I could possess it. I learned how to get comfortable around art; how to become less intimidated or precious."
Was there a key moment when the work evolved?
"Has it evolved? My work has gone from trying to separate the more urgent existential and spiritual questions of my life from the inane ambitions and pretenses of those whose values I imagined were holding me back.
"Now I have come to see that the existential and spiritual questions are as much an illusion so my anger and fears have shifted their footing when it comes to blame. Now I see we are all trapped by our desires and our needs."
In the third and final part of the interview, which we'll publish on Friday, Eric Fischl will talk in depth about the work Mix and Match, 2020.You can find out more about this limited edition of just 50 full color digital archival prints on Epson Ultra Presentation Matte paper - only available on Artspace, here.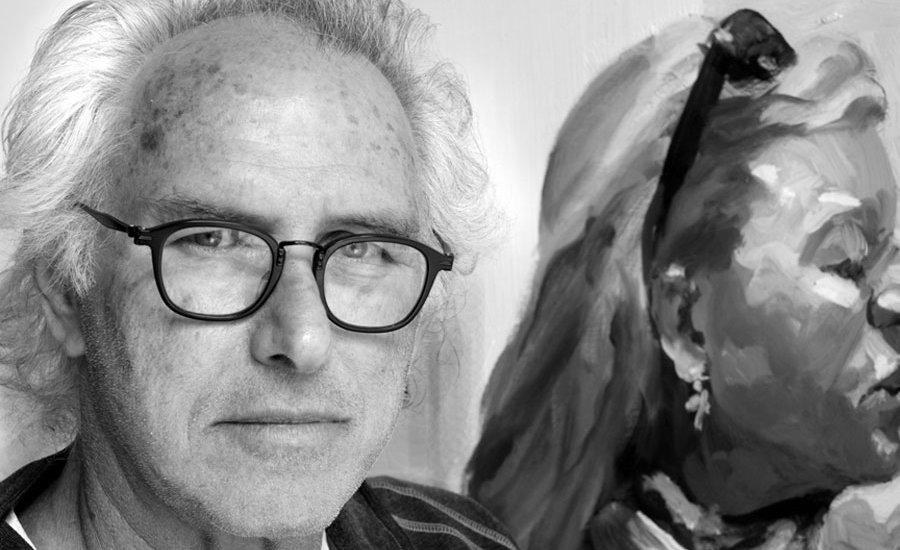 Eric Fischl - photographed by Ralph Gibson
[ericfischl2-module]
RELATED STORIES
Jonas Wood on his new monograph and Limited Edition Print
Monica Bonvicini on Being a Great Woman Artist