Here's what you need to know to appreciate Jamian Juliano-Villani 's macabre lark The Breakfast From Hell (2014) .
1. Famous for her expertly laid-down paintings that are can be simultaneously funny, surreal, sexy, and creepy, Jamian Juliano-Villani draws from a hallucinatory range of sources, from comic books to the weirder reaches of the Web.
2. Working from a tactic that goes back through Franz Kline to (supposedly) Vermeer, the 29-year-old artist uses a projector to shine images she culls from the Internet onto her canvases, then paints improvisationally, mixing and matching images and colors as she sees fit.
3. A quick look at her CV shows that Juliano-Villani is unusually popular among collectors, dealers, journalists, and curators alike—the kind of goodwill that has led to her already having had showings in MoMA PS1's "Greater New York" and at SculptureCenter , the Jewish Museum , and MoCAD , with the Whitney , Swiss Institute , and Hammer Museum up this year.
4. Julaino-Villani is not your typical MFA-polished art star: a New Jersey-born prodigy who learned about composition from her commercial-printer parents, she skipped grad school and bootstrapped her way into the art world through grit, talent, and exceptional friend network, showing her work even before graduating college.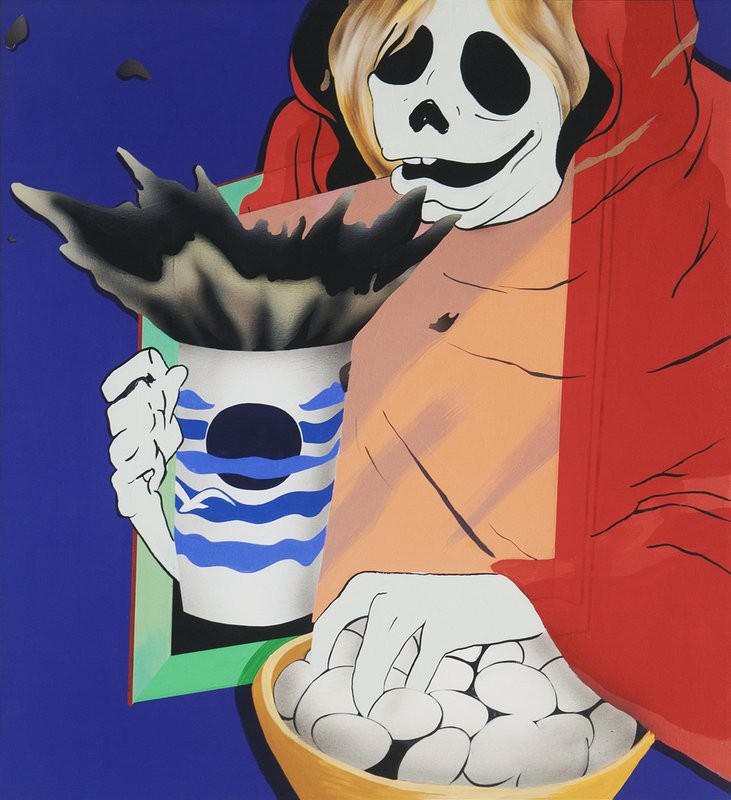 The Breakfast From Hell , 2014
Archival pigment print on 305 gsm Hahnemüle Photo Rag Ultra Smooth, edition of 100