Here's what you need to know about Jonas Wood 's Untitled (2009), available on Artspace .
1. Jonas Wood is a present-day rarity: not only is he one of the most sought-after younger artists, with collectors lining up to buy his work (and dealers like Gagosian vying to sell it), but he's also one of the most exhilarating, whose pieces have true staying power.
2. If you threw a Matisse interior, a few African blankets, some Bonnard, a greenhouse, two Lichtenstein s, '90s animation, a subscription to Sports Illustrated , and a handful of Pop into a blender, you might get something like a Jonas Wood.
3. His plant-and-vase still lifes, informed by his marriage to ceramic artist Shio Kusaka, are among Wood's most coveted, signature works—and they have tended to double estimates at auction.
4. Unlike many art stars who go viral for one body of work, Wood's oeuvre is distinguished by series after series of exceptional changes in direction (from portraits to sports arenas to still lifes to architectural landscapes) that are all held together by his irresistible style, a sure sign of being the real deal.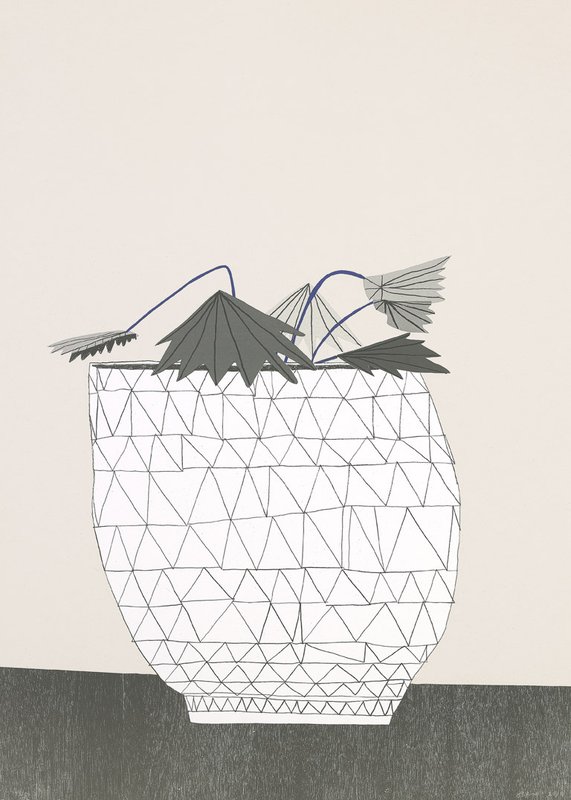 Untitled , 2009