Art Basel Miami Beach has finally matured. I've been to every edition since it began, and although some said it was too sober this year, I appreciated its seriousness.
In addition to the impressive mobile greeting arriving visitors at the Helly Nahmad booth, I was delighted to see my grandfather Alexander Calder 's unusual 1944 "torso" again at Carberry Gallery .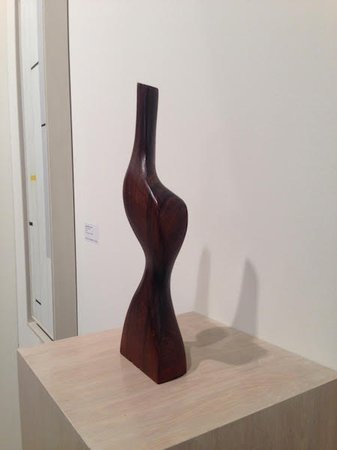 Hidden from view, the bottom of this strange wooden sculpture reveals a signature and date handsomely carved in confident strokes, revealing his mastery with the chisel.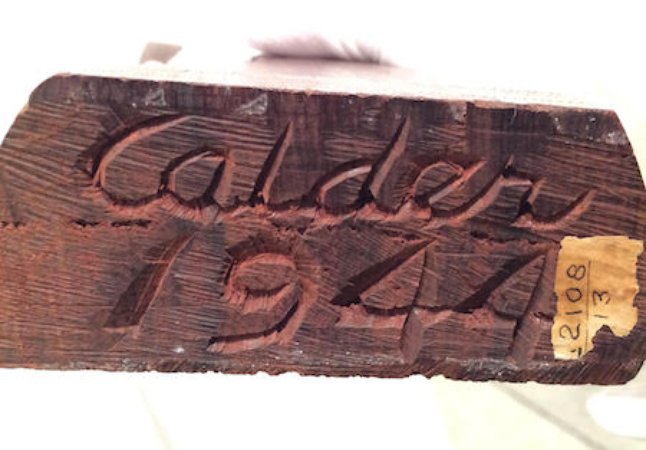 1.
Agnes Martin
Untitled (1955-56)
Pace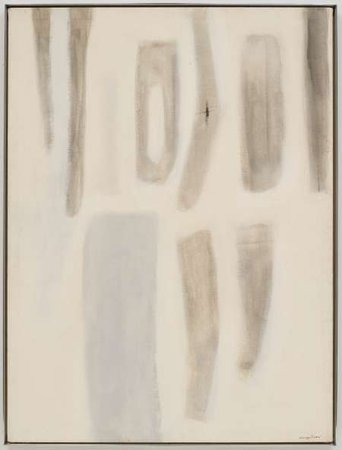 There are only 12 in this series of Agnes Martin's nonlinear paintings, which may not be immediately recognizable. A beautiful sister painting can be seen in the Dia:Beacon collection.
I always like to go back to an artist's early works to gain a deeper understanding of their vocabulary. Although Martin stopped using these forms shortly thereafter, her transparent ashen palette continued as a lifelong fascination.
2.
David Hammonds
Untitled (1989-90)
Dominique Lévy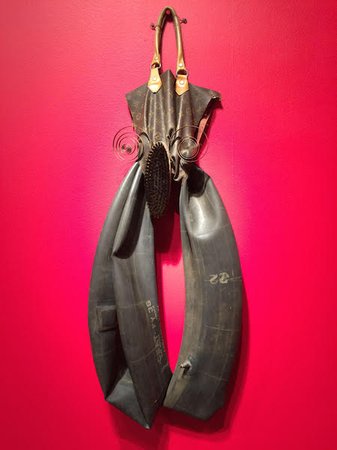 Firmly rooted in the modernist tradition, with references ranging from Dada to
Richard Serra
's inner tube, Hammonds' work has a certain innate divinity. Although some said there was a "better" work by the artist at the fair, I liked this one for its simultaneous sprightliness and weight.
3.
Jiro Takamatsu
The Pole of Wave (1969)
Stephen Friedman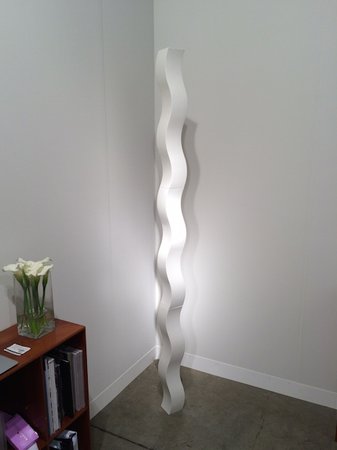 Tucked inside the finest secret sitting room in the fair, I found Takamatsu's totem. Embodying the customs of the artist's native Japan, this elegant work creates the illusion of appearing and disappearing. Its painted shadows "flatten" it out, extending the work beyond the rigor of its formal geometry.
4.
Yves Tanguy
Le prodigue ne revient jamais II (1943)
Landau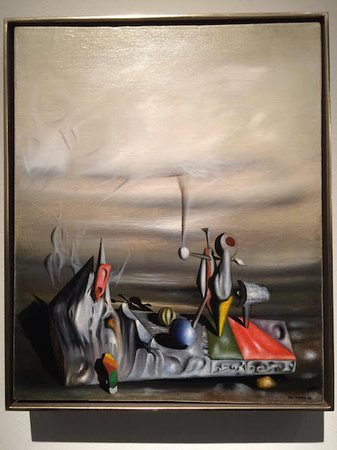 Tanguy was, of course, a great friend of my grandfather's, and this mysterious painting is both uplifting and melancholic. Sadly, Calder's own beautiful Tanguy painting was destroyed in a house fire in 1943, along with a few other choice works by his friends.
Sometimes Tanguy worked his mindscapes sparsely, but this is a very full painting, especially for its scale. Most importantly, it feels fresh and alive, even contemporary, in part due to its impeccable condition.
5.
Untitled (2014)
Earlier this week I was asked by The Art Newspaper to comment on the overwhelming prevalence of mobiles by contemporary artists present in this year's fair. Perhaps the most successful example was this Shapiro, in Almine Rech's booth.
I've been observing the work of Shapiro for 25 years, which is not a long time for his career. This piece is at once amusing and vulgar, even violent. The aggression of the nails is completely unexpected, sidestepping the artist's usual extreme refinement. Shapiro has been working with the question of suspension and equilibrium for a long time, but the explosion of his color palette in this rough yet refined suspended work leaves me with a lasting impression that this sage artist has a newly found freedom.