Ever wonder what working an art fair is really like? Follow Artspace's VIP client manager Hannah Flegelman and gallery/institutions director Patton Hindle on their adventures during a week at EXPO CHICAGO.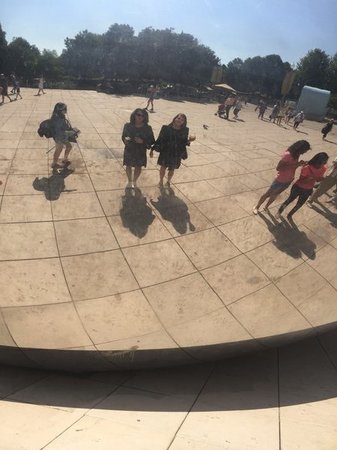 Day 1. First, a mandatory visit to the bean.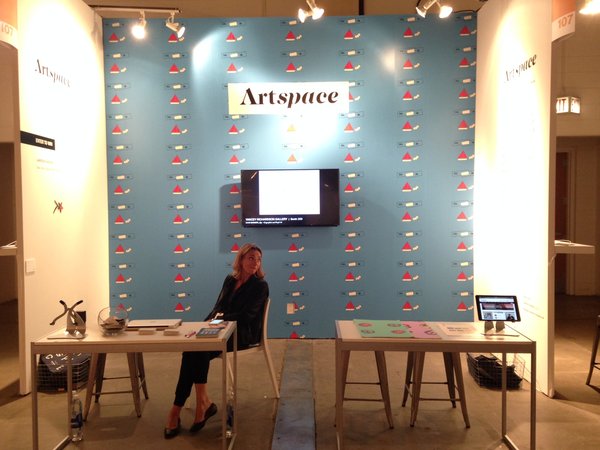 Finally, a chance to check out our impeccable booth. Look at that killer [Lawrence] Weiner wall. (Also, Artspace COO Emmanuele Vinciguerra, equally killer.)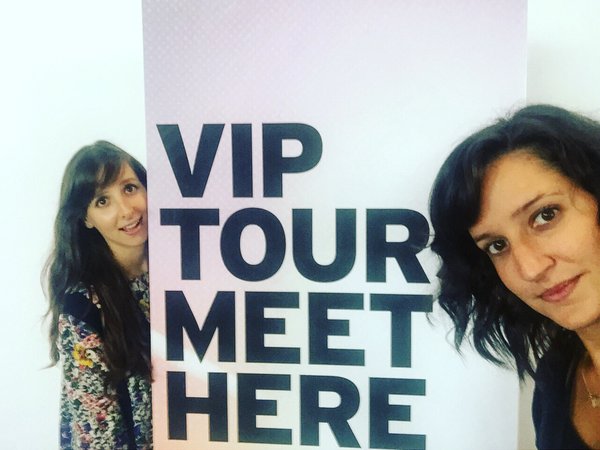 Day 2. Anyone (please, anyone) want to join our three exclusive tours?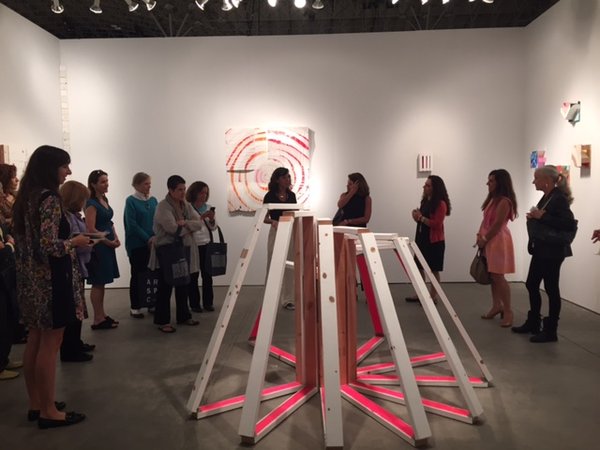 What a turn out! Cordy Ryman's solo booth with Gallery Zürcher was a crowd favorite.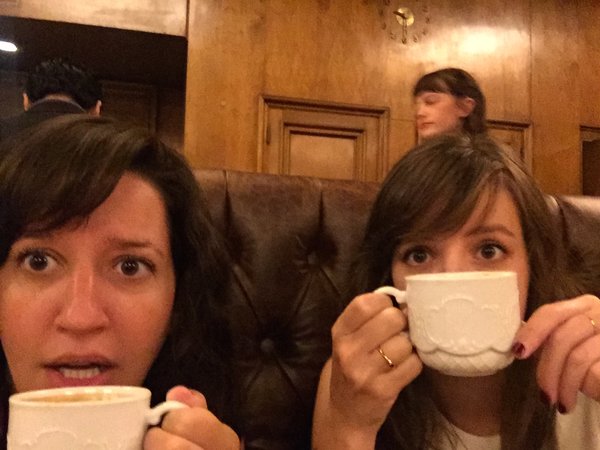 Day 3. Starting to feel the mid-week slump. How many shots of espresso does one need to function?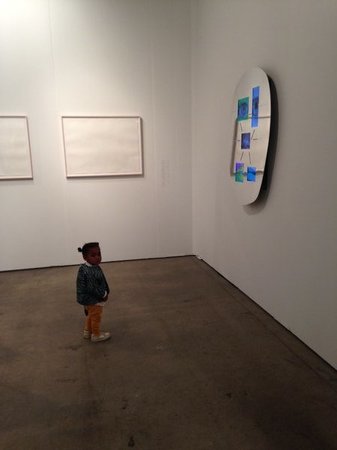 "Tony Oursler works across a range of mediums: video, sculpture, installation, performance, and painting. Through technology, he explores the human psyche and its emotional disturbances like obsession, isolation, sexual fetish, escapism, and the relationship with computers and virtual platforms that dominate our lives today." Lyla, art historian & tour-guide-show-stealer, aged 21 months.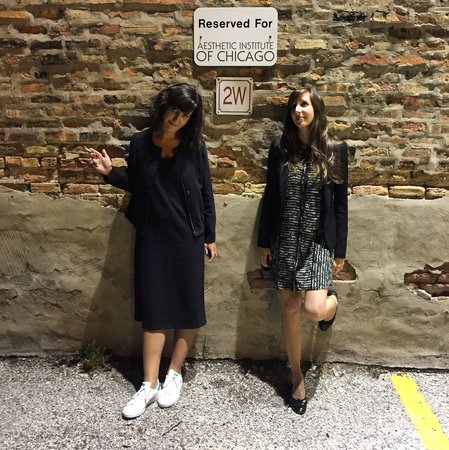 Our stint in Chicago is going so well we've been invited to teach a course next semester at the Aesthetic Institute of Chicago on "The Aesthetic of Aesthetics." [Ed.'s note: the Aesthetics Institute of Chicago is a plastic-surgery clinic.]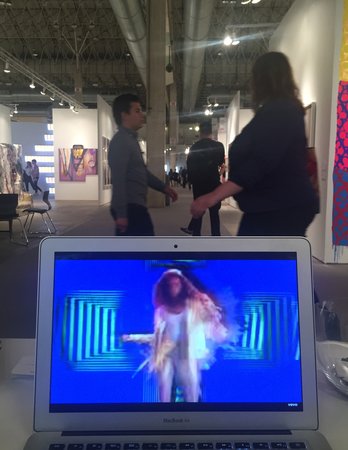 Day 4. Last Day. Time to get weird. Pump up the jam.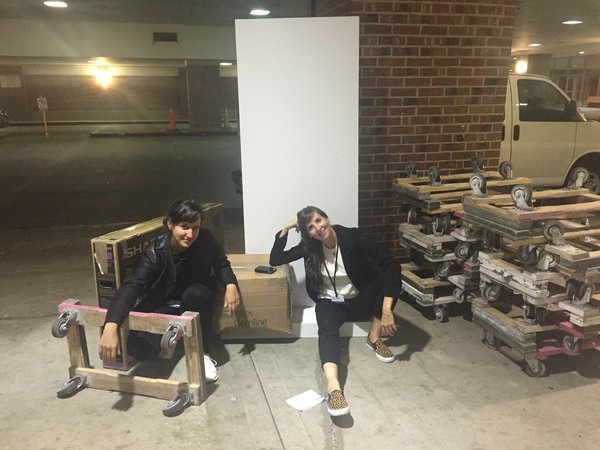 736 vinyl letters later, deinstall is complete with a badass girl-band photo.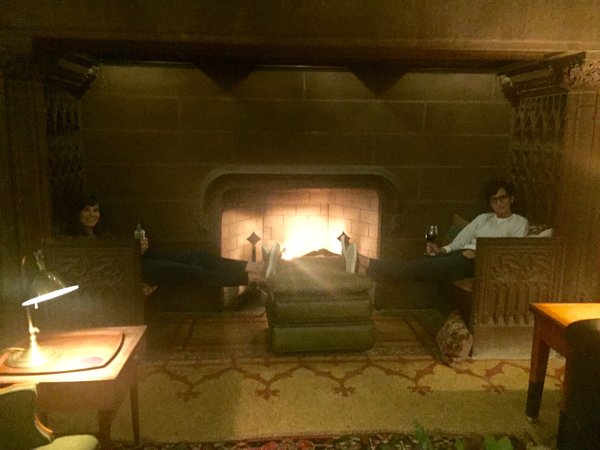 All was finally peaceful… until we fell asleep and singed our eyebrows in the fire.
That's a wrap on EXPO CHICAGO 2015.