Lives and Works
New York, NY
Education
Rome Prize Fellowship, American Academy in Rome, Rome, Italy, 2001
Institut des Hautes Études en Arts Plastiques, Paris, France, 1989
Postgraduate Program Painting, National College of Art and Design, Dublin, 1984
BA Painting, Bard College, Annandale-on-Hudson, New York, NY, 1983
Skowhegan School of Painting and Sculpture, Skowhegan, MA,1982
Permanent Collection
Art Institute of Chicago, Chicago, Illinois
Baltimore Museum of Art, Baltimore, Maryland
CCS Bard Hessel Museum of Art, Annandale-on-Hudson, New York
Institute of Contemporary Art, Boston, Massachusetts
Museo Reina Sofia, Madrid, Spain
Museum of Fine Arts, Boston, Massachusetts
Museum of Modern Art, New York
Museum of Modern Art Warsaw, Poland
San Francisco Museum of Modern Art, San Francisco, California
Solomon R. Guggenheim Museum, New York
Tate Modern, London
Whitney Museum of American Art, New York
Zabludowicz Collection, London
Representing Galleries
Gladstone Gallery, New York, NY
Miguel Abreu Gallery, New York, NY
Through her meticulous and systematic practice, Quaytman challenges historically determined assumptions about the relationship between viewer and painting, and questions painting's autonomy as a means of visual communication by foregrounding, within her work, the context of its reception. Quaytman's paintings, at once pictorially abstract and conceptually resonant, reference a range of sources, including her own family history, phenomenology, social relationships, and the conventions of modernist painting. Always working on wood panels with predetermined proportions, Quaytman employs a muted palette and a range of formal techniques such as screenprinting, trompe l'oeil, and even the application of diamond dust to the work's surface to create deceptively straightforward and visually evocative compositions. Quaytman has also displayed her paintings on storage racks placed within the exhibition space, pointing to the eventual passage into obscurity of most aesthetic objects as they make space for others.
Since 2001, she has organized her paintings into "chapters," each of which is conceptualized around a particular exhibition and evolves from a specific formal concept. For the 2008–09 grouping Chapter 12: iamb, for example, she took as her starting point the motif of a painting lit by a lamp, which has the potential to both illuminate and create blind spots through its reflection. The decision to imitate the structure of a book in her work reflects Quaytman's belief that images and their meanings are inherently contingent. The meaning of each painting is dependent not only on the person standing before it but also on the image next to it. Likewise, each chapter is informed by those that came before. In 2011, Quaytman made this approach literal with the publication of the artist's book Spine, a catalogue raisonné of sorts in which she revisited the twenty chapters that make up her preceding decade's output. In Quaytman's works, meaning is fluid, traditional categories are perpetually destabilized, and perspective is subject to multiple shifts. Her paintings establish their own visual lexicon without jettisoning existing systems of signification.
Quaytman has had solo exhibitions at the Institute of Contemporary Art in Boston, San Francisco Museum of Modern Art, Neuberger Museum of Art at Purchase College, State University of New York, and Kunsthalle Basel, among other venues. Her work has also been shown in the Łódź Biennial in Poland, the Whitney Biennial, and the Venice Biennale. Her work has been included in exhibitions at Queens Museum in New York, SculptureCenter in New York, Solomon R. Guggenheim Museum in New York, San Francisco Museum of Modern Art, Palais des Beaux-Arts in Paris, The Museum of Modern Art in New York, and Centre Georges Pompidou in Paris.
Courtesy of the Guggenheim Museum
Works Available for Purchase
Articles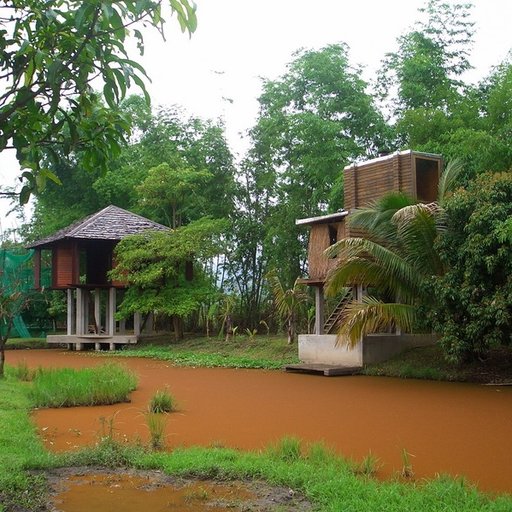 10 Career-Boosting Artist Residencies to Know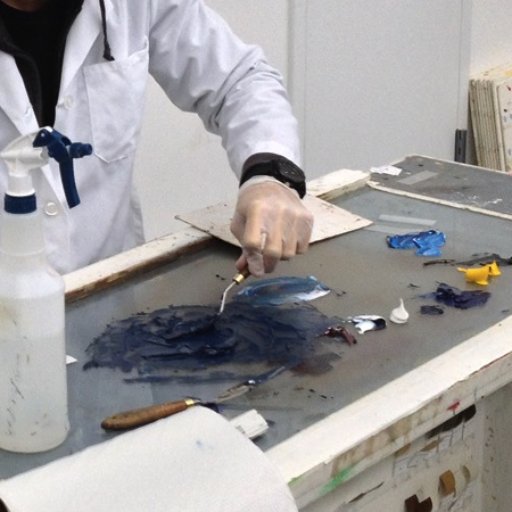 A Genealogy of Artists & Their Assistants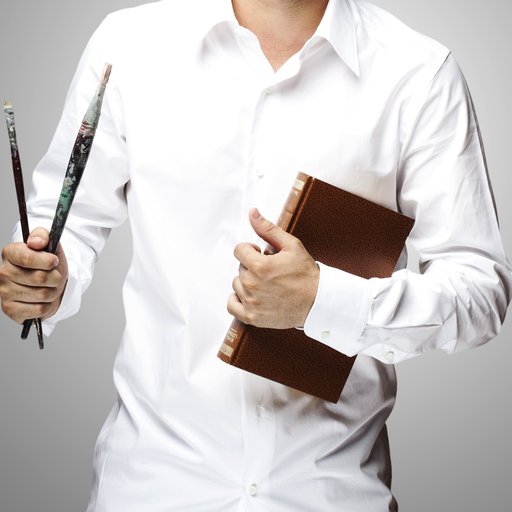 10 of the Most Influential MFA Programs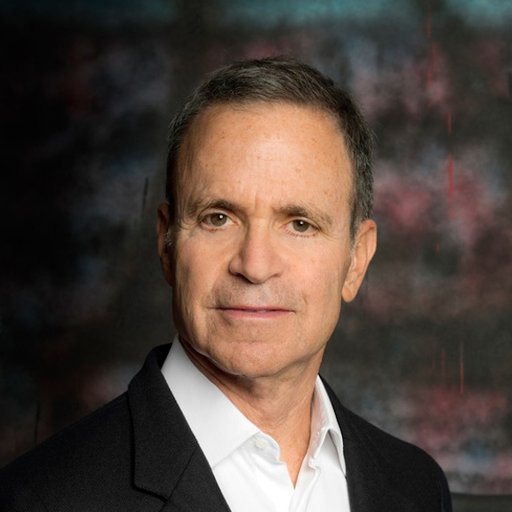 UOVO's Steven Guttman on His Fort Knox for Art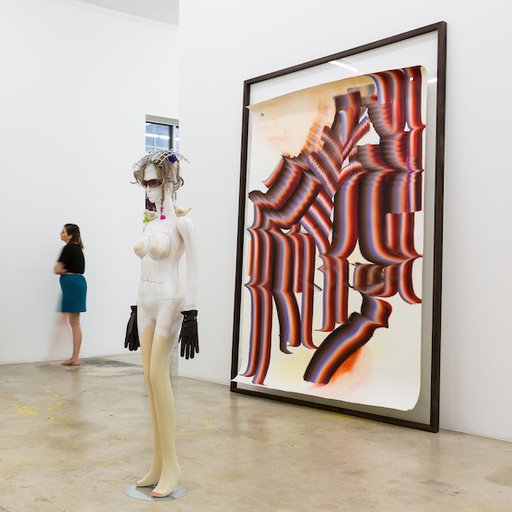 At the Rubell Collection, An All-Female Show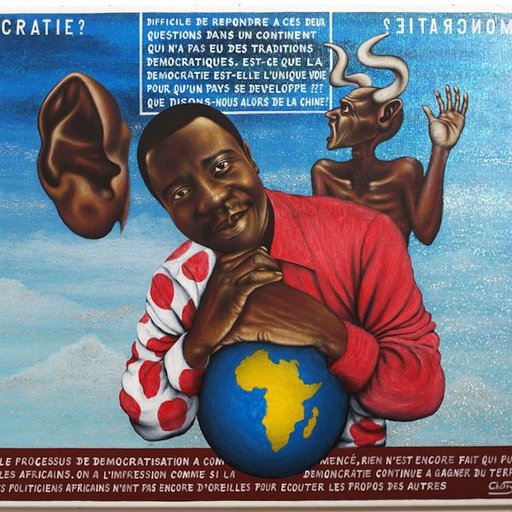 6 Artworks You May Regret Seeing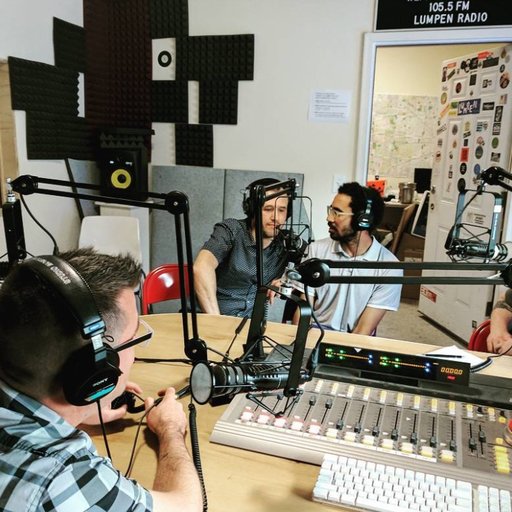 7 Art Podcasts to Feast Your Ears On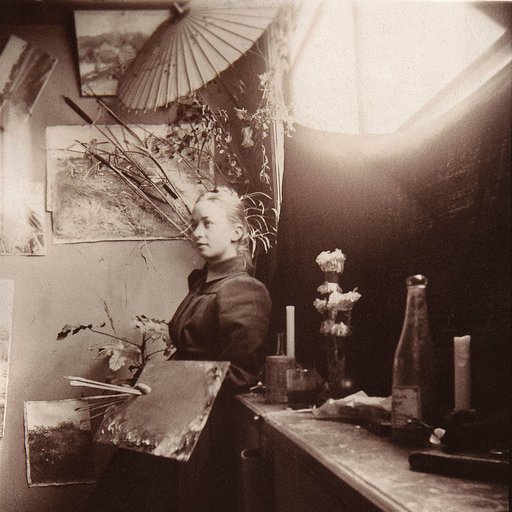 An Interview with the Guggenheim's Hilma af Klint Exhibition