For collectors and curators alike, there are certain bullet points that make an artist's CV stand out: a degree from a reputable art school, solo shows at hip or prestigious venues, press coverage from respected outlets, participation in international exhibitions, or associations with trendsetting curators. All of these are signifiers of distinction that indicate an artist has dedicated serious time to honing their craft and developing their ideas, and that their work has been recognized as important, or at least promising. Central to the artist's CV is the requisite list of residencies.
Known for being ultra-competitive, as well as a major stepping stone in an artist's practical development, residencies are also widely varied and can run the gamut from a week-long workshop to a two-year jaunt abroad. With that in mind, below are 10 outstanding artist residencies that should always pique the interest of the perspicacious collector.
THE SKOWHEGAN SCHOOL OF PAINTING AND SCULPTURE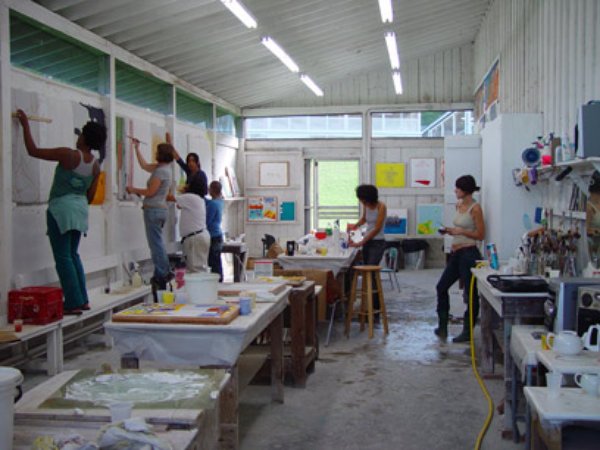 This nine-week residency program in rural Skowhegan, Maine, was founded in 1947. Six established artists serve as critics and tutors during the residency, with additional visiting artists making week-long visits to lecture and give critical feedback. Skowhegan is one of the only educational art institutions that teaches the traditional handling of fresco—the Renaissance technique of painting murals on plaster—if that's your thing; but video, new media, sculpture, and photography are the most popular media among participants. Alumni include the new media and performance whizzes like Liz Magic Laser and Shana Moulton, as well as Nari Ward, John O'Connor, and LaToya Ruby Frazier.
OXBOW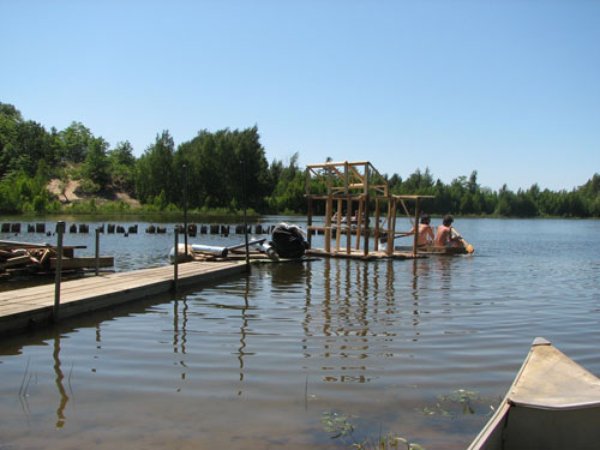 Many young artists are urban-dwellers, so an opportunity to make work in a more pastoral setting is always a welcome diversion. Something about spending one or two weeks on Oxbow's 115-acre campus in the Michigan countryside—which includes forests, dunes, and a lagoon—must do artists well: alumni include resepected established artists like Richard Artschwager, Laylah Ali, Nick Cave, Leon Golub, Joan Mitchell, Claes Oldenburg, Nancy Spero, and New Museum founder Marcia Tucker, among many others. The program is also over a century old, and, while it start out as a painting school, now encompasses a wide variety of disciplines.
THE WHITNEY INDEPENDENT STUDY PROGRAM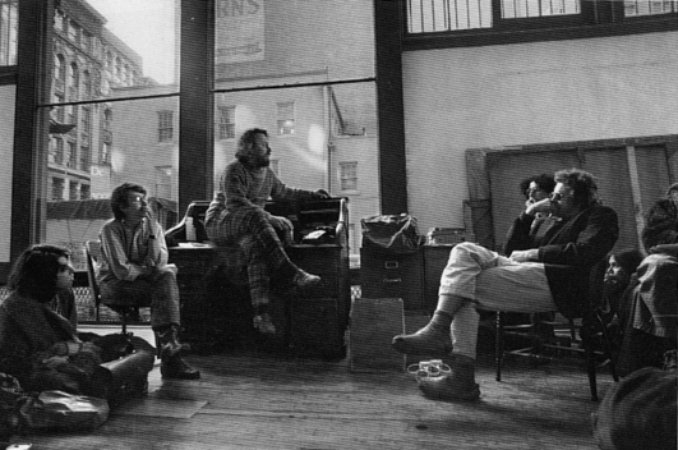 New York's most highly selective residency program is also affiliated with one of its most influential museums. With individual programs in studio art, curatorial studies, and critical studies and a rotating roster of highly influential guest artists and critics, the Whitney ISP—which, founded by Ron Clark, is known for its heavily Marxist-influenced curriculum (art historian George Baker famously likened it to the first Soviet state art school, Vkhutemas) has charted pathways for artists such as Rirkrit Tiravanija, Andrea Fraser, Mark Dion, Jenny Holzer, Moyra Davye, John Miller, Félix González-Torres, and Julian Schnabel, as well as a coterie of critics and curators that includes the New York Times's Roberta Smith andICA Boston's Helen Molesworth. Little-known fact: the program is not based in the Whitney Museum proper, but rather above Spencer Sweeney's art-inflected downtown dance club, Santos Party House. 
ROME PRIZE FELLOWSHIP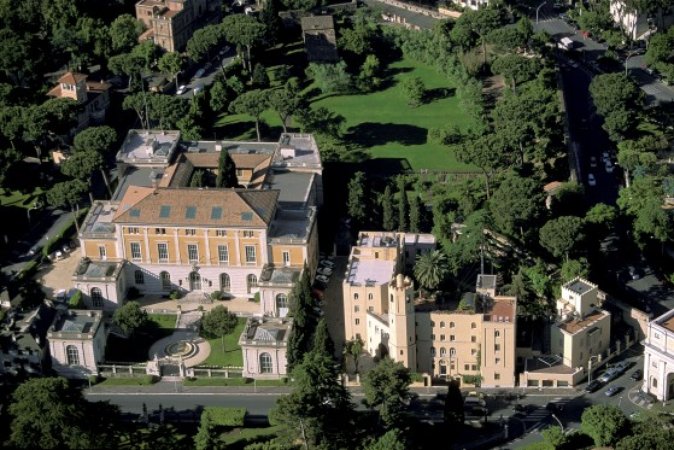 Who wouldn't want to spend time in Rome, the caput mundi both when it comes to art history and gastronomy? There's definitely no contest as far as facilities go: alumni of the program like R.H. Quaytman, Ana Mendieta, Sarah Oppenheimer, and Nari Ward have enjoyed the American Academy in Rome's idealic campus atop the Janiculum Hill, overlooking vibrant Trastevere. On the lengthier end of the residency spectrum, Rome Prize residents receive a stipend, studio, and room and board for up to two years.
Since 1989, the Chinati Foundation, brainchild of Minimalist sculptor Donald Judd, has hosted over 125 artists at its residencey program in the far-west Texas town of Marfa. Located on the 340-acre site of the former Fort D.A. Russell and home to an extensive collection of Judd's site-specific works, the Foundation offers a truly unique working environment that has provided inspiration for Christopher Wool, Mark Flood, Charline von Heyl, and Matthew Day Jackson, among others.
EYEBEAM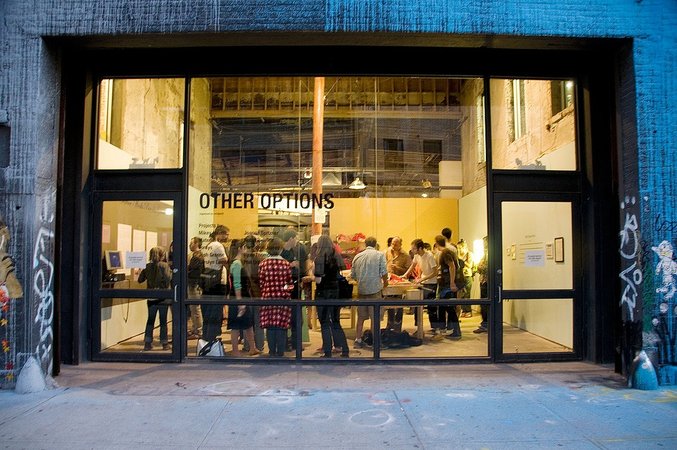 Eyebeam's open-ended residency program fits the organization's cutting-edge, tech-savvy mission. For artists looking to experiment with the latest technologies and to push the boundaries of media, the program, which is either five or 11 months long and offers completely free access to Eyebeam's facilities, is ideal. Recent alumni include Cory Arcangel, Rashaad Newsome, and Sanford Biggers.
THE MACDOWELL COLONY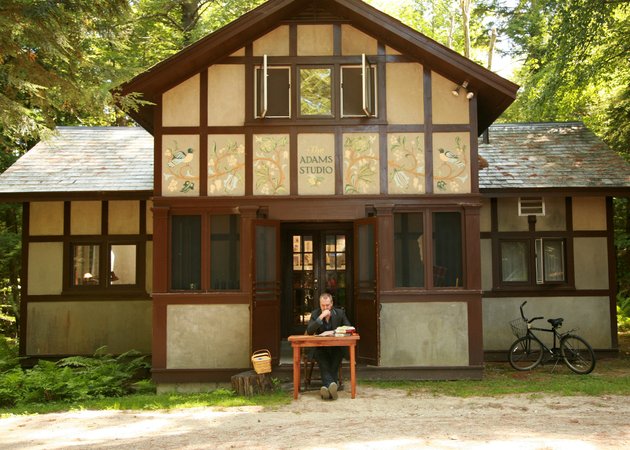 The MacDowell Colony, the oldest artist colony in the United States, was created in 1907 when its founder, the composer Edward MacDowell, determined that he produced more and better music in the peaceful environs of his summer farm house in Peterborough, New Hampshire. MacDowell died in 1908, leaving the property as a retreat for artists to share in the pastoral glory of the place. Recognized for both its visual arts and writing programs, the MacDowell colony attracts artists from every subset of the arts, inlcuding include Faith Ringgold, Meredith Monk, and Suzanne Bocanegra.
THE LAND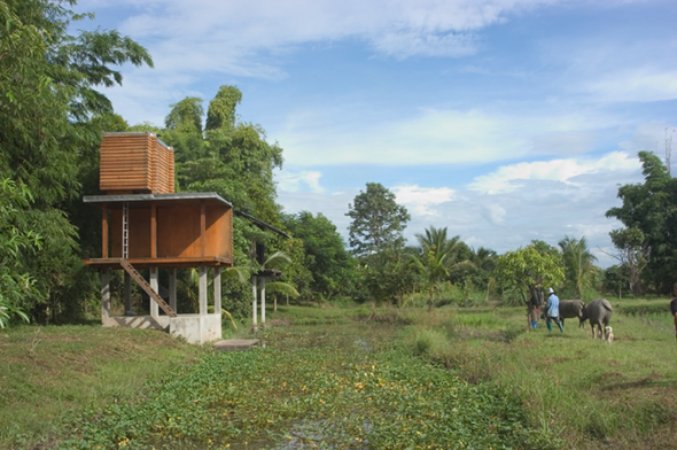 The Land was founded 1998 near the village of Sanpathong in rural Thailand by the artists Rirkrit Tiravanija and Kamin Ketchaiprasert as a self-sustaining environment for cultivating artistic community and social engagement. Open to the neighboring community and to visiting artists alike, the program is a platform for a variety of uses, including lectures, performances, and, most intriguingly, architectural experiments. Anyone who wants to can build a structure on the Land—the only requirement is that it must be open and accessible to all. While not technically a residency in the traditional sense, the Land definitely offers a once-in-a-lifetime experience and an indication of how the residency model can be transported outside of the art world's major centers. 
THE DAAD ARTIST-IN-RESIDENCE PROGRAM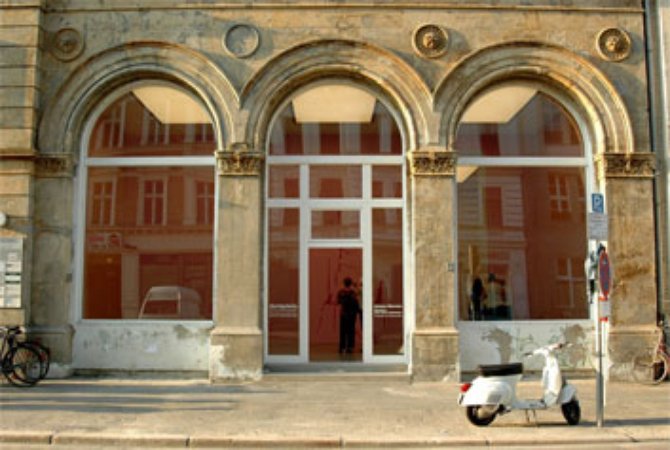 Offering one-year residencies to artists in the visual arts, music, literature, and film, the Deutscher Akademischer Austausch Dienst (German Academic Exchange Service), based in Berlin, is an invaluable forum for international artistic dialogue. Artists like Ei Arakawa, Pierre Huyghe, Tom Thayer, and Pawel Althamer have reaped the benefits of the program's emphasis on discursive work and creative freedom.
IASPIS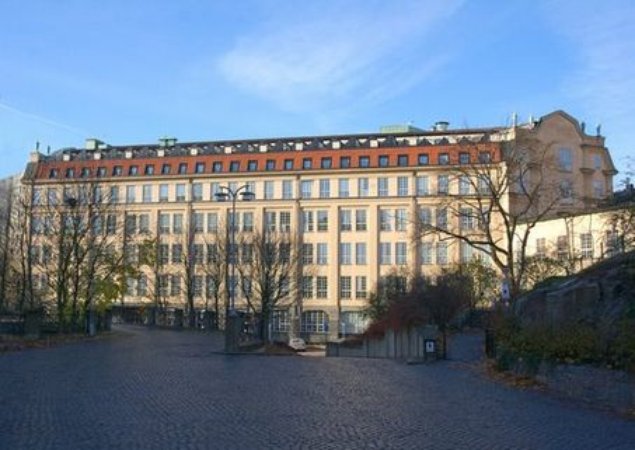 Stockholm's International Artists' Studio Program (known by its acronym) sends Swedish artists abroad to Beijing, New York, London, Berlin, Mexico City, Tokyo, and Cairo. They also host international artists at their studios in Stockholm, Malmö, and Umeå in Sweden—although for now, international artist residencies are by invitation only. Helen Mirra, Jason Dodge, Simon Fujiwara, Anri Sala, and Omer Fast have all been lucky participants.
RELATED ARTICLES:
Show Me the Money! 10 Paid Residencies Around the World for Savvy Starving Artists
4 Ways for Artists to Fund Their Studios Without Actually Selling Any Art
Can Making Art Be an Office Job? Introducing Work in Progress, My New Corporate Artist Residency in Times Square
DIY MFA: 8 Places in NYC to Learn About Art for Free (or Almost Free)
[related-works-module]