Ignorance is bliss? Perhaps if you're trying to resist buying art, because these pieces are downright irresistible—the steals because, come on, it's an amazing price, and the splurges because you'll need to own them, yesterday. Swallow your courage and read on.
Steal


NICOLE EISENMAN
Grace II, 2015
Woodcut
Price: $3,500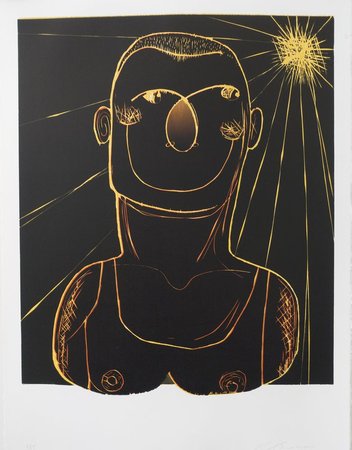 Just how great an artist is Nicole Eisenman? Ever since her mid-career survey opened at the New Museum this year, a kind of apotheosis has been underway for the Verdun-born, Brooklyn-based painter, whose MacArthur "Genius" grant win last year seems to have served as a challenge to critics to come up with new ways of calling her a "genius" in their encomia-frothing reviews. She's really pretty great—a towering figure in the making—and her prints, which constituted her much-loved 2012 Whitney Biennial presentation, are equally important conduits for her examinations of race, gender, justice, and art. This potent woodcut of a smiling, confident woman (the artist's young muse, Grace Dunham, sister of Lena) under a Picassian sun recalls Eisenman's extraordinary, even radical, achievement of carrying LGBT concerns right into the art-historical cannon, most incredibly in her overtly provocative contributions during Kasper König's Manifesta in Vladimir Putin's resolutely gay-unfriendly Russia.
Splurge

HAROON MIRZA
Glisten, 2015
Solar panel, LEDs, copper tape and wire
Edition of 10
Price: $10,000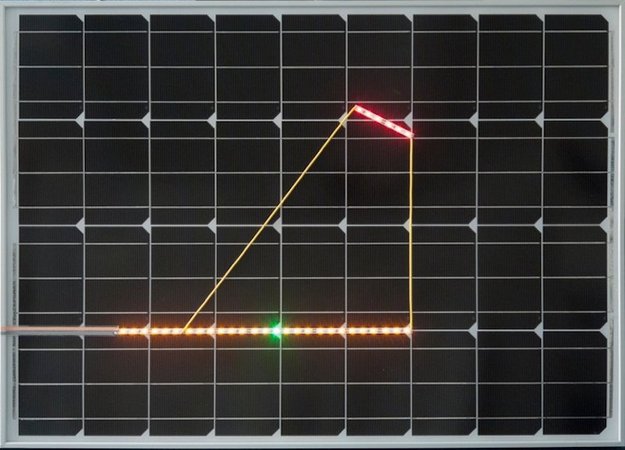 It's a strange feat of neural circuitry: step into an immersive sound-and-light installation by Haroon Mirza, and the moment you step out you'll be transformed, more than likely, into a true believer. This was the the case when he had his Silver Lion-winning breakout at the 2011 Venice Biennale with a menacing, unforgettable piece, and the process has been repeated around the world, from his 2012 New Museum show to the 2013 Sharjah Biennal to his stunning survey at the Museum Tinguely during last year's Art Basel. Now, with a new commission being made for Ballroom Marfa, Mirza—the recipient of the last Calder Prize—has created his first representational LED composition in conjunction with the show, a mesmerizing melding of solar panels and copper tape that evokes the psychedelic vision of a single peyote glistening in the desert.
Steal


RYAN MCGINLEY
Rebecca, 2007–2008
C-print
Edition of 3
PRICE: $6,000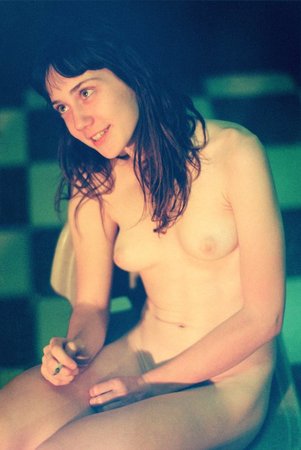 "Put auction results aside and whatever it is that the art world thinks defines a big young artist in 2016, because it's nothing compared to Ryan. The way in which his work goes into the bedrock of contemporary culture is really extraordinary, and I think unparalleled." So says Team Gallery's Jose Freire of Ryan McGinley, the wunderkind photographer-turned-genre-transcender that he has represented for a decade—and it's not an overstatement. A legend in the making who GQ has already labeled "the most important photographer in America," McGinley consistently wins plaudits and crowds with his joyous, exuberant, unashamedly sexual photographs of lissome youths enacting rapturous visions of USA-brand freedom, and, not yet even 40, his career is just getting started. Here, an intimately scaled photo of one of his true-believers enjoying a moment of naked repose during a cross-country road trip, is classic McGinley, and a steal considering its low price and tiny edition.
Splurge


CHÉRI SAMBA
Democratie, 1994
Oil on canvas
Price: $21,031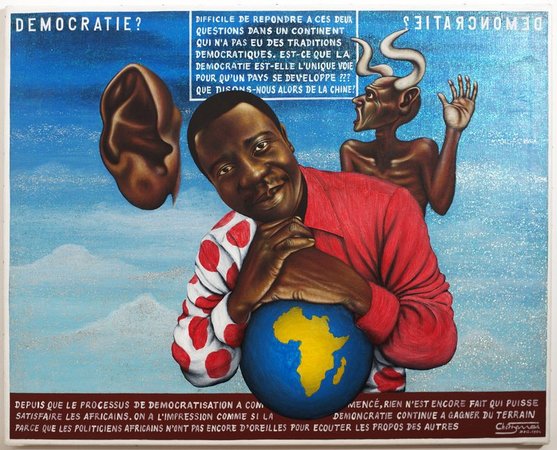 A Congolese painter of stunning invention and extraordinary wit, Cheri Samba is a remarkably agile virtuoso. Sometimes his paintings can recall Surrealists like Frida Kahlo or Dalí, other times Peter Saul or Neo Rausch (or Thomas Bayrle), but they are always unmistakably his own, in part because they are often trenchant satires of African politics and mores—broadsides that draw on his past as both a cartoonist and a billboard painter. Samba's work has been shown internationally, including in the 2007 Venice Biennale and the landmark Pompidou show "Les Magiciens de la Terre," and this absolutely signature painting by one of Africa's most celebrated artists, at a time when the region's art is gaining more and more recognition.
Steal


R.H. QUAYTMAN
Proclitic, 2012
Lithography on stainless steel
Edition of 35
Price: $5,000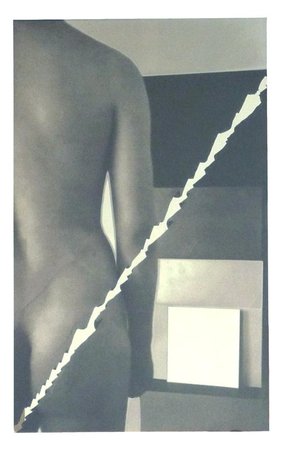 As an artist, R.H. Quaytman is kind of like the British punk band Wire: wicked smart, hard-edged, and beloved beyond measure by its wised-up fans. That she's not better known is a bit of a surprise, really, considering her many claims to art-world royalty—as, to mention a few, the daughter of painter Harvey Quaytman and poet Susan Howe; the former co-proprietor of the legendary LES gallery Orchard; her inclusion in major shows like the 2010 Whitney Biennial, Nicolas Bourriaud's "The Angel of History," and the Whitney's "America Is Hard to See" survey; and her presence in the collections of MoMA, the Guggenheim, and Tate Modern, to name a few. Her work is always tied to both literature (often referencing the physical page, or a book's spine) and art history, and this notably vivacious example of a lithograph on stainless steal has the braininess of a Josef Albers reference and an attractive page-tear combined with a fun dollop of nudity.
Splurge


DAVID LYNCH
Chalk Drawing 7, o.J.
Pastel and mixed media on paper
Price: $23,873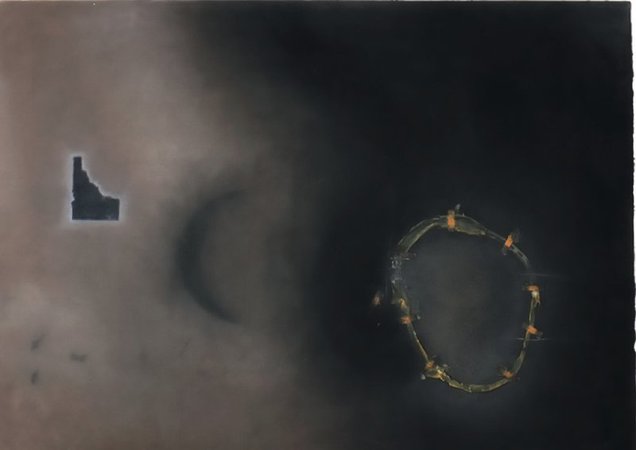 You know what, maybe owning a large-scale work on paper personally executed by David Lynch doesn't appeal to you. That's fine. Enjoy your happy, undisturbed life. However… if you are one of the countless Lynch obsessives who have memorized "Twin Peaks," cannot believe that the show is returning in the air (25 years after the death of Laura Palmer, JUST AS SHE PREDICTED IN 1991), and know the ineffably profound significance the moon holds in his spooky filmography, no price would keep you from this artwork. Particularly because it includes a mystically glowing floating State of Idaho, the state where Lynch was raised, at the top left FOR SOME REASON.