The Tate, a network of four art museums—Tate Britain, Tate Liverpool, Tate St Ives, and Tate Modern—houses the United Kingdom's national collection of British art, along with a fantastic holding of international modern and contemporary art. Over the last two years, the Tate has acquired a slew of works, from British art mainstays like Michael Landy to younger artists like Lucy McKenzie. Here are six available works by the artists who made the cut. (For even more, see the full collection here.) Join the Tate in adding these celebrated artists to your collection!
ERWIN WURM
Noodlesculpture (That's Me), 2017
$1,000 or as low as $88/month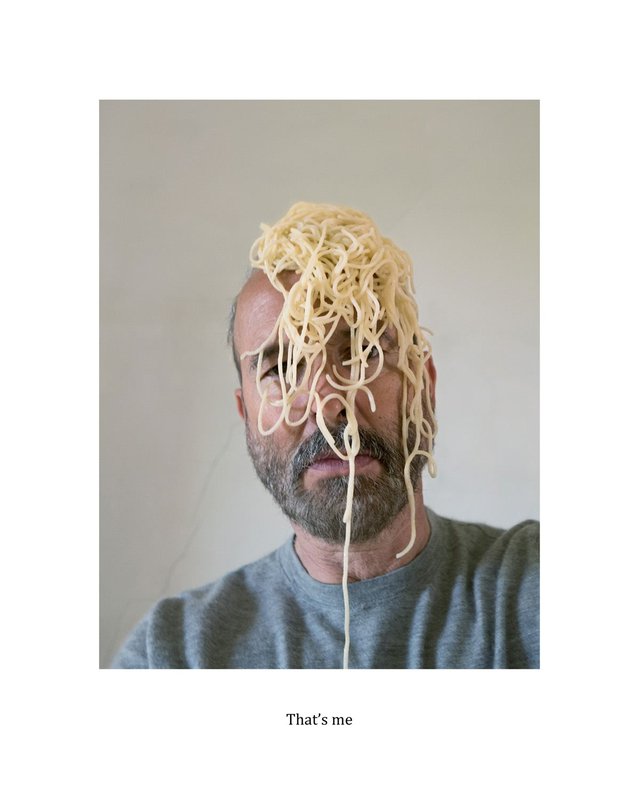 Between 2016 and 2017 the Tate acquired 48 works from Erwin Wurm's "One Minute Sculptures" series, of which Noodlesculpture (That's Me), pictured above, is part. The Austrian-born artist is known for a uniquely humorous approach to formalism—and his take on sculpture as a fluid concept challenges our definitions of what sculpture can be. From 1997 to 2005, the artist made a series of images ("One Minute Sculptures") that are both works in their own rights, as well as documents of performative gestures that mark fleeting, "one-minute" sculptures. In addition to the Tate, Wurm's works are included in collections at prestigious museums like Centre Pompidou in Paris, the Guggenheim in New York, the Albertina in Vienna, the Walker Art Center in Minneapolis, and Kunsthaus Zurich, among others.
MICHAEL BUTHE
Untitled (Tanger), 1988
$7,500 or as low as $660/month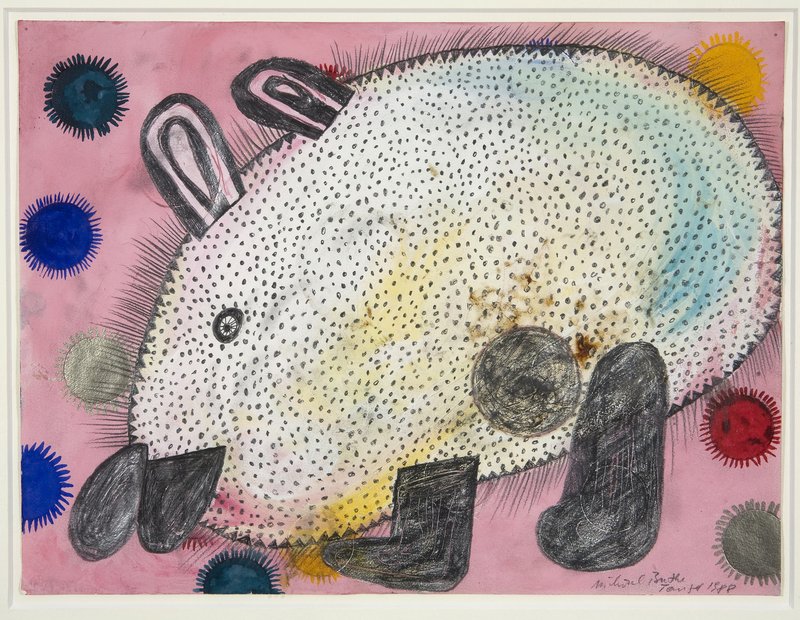 Currently on view in the exhibition "Painting with White" at the Tate Modern is Michael Buthe's White Painting (1969), which was acquired by the museum in 2016. The "painting" consists of torn white canvas haphazardly attached to a rectangular stretcher, its bars peaking through the ripped canvas. Though Buthe's work was widely exhibited throughout Germany from 1968 until his death in 1994, it has recently come under re-examination in the past decade. He's been included in four Documenta exhibitions, and in 2009 the artist had two major post-humous exhibitions, one at Ernst Barlach Haus in Hamburg and the other at the Arp-Museum Banhof in Rolandseck. The artist's vernacular evolved throughout his career, and was particularly influenced by the time he spent in North Africa and the Middle East beginning in 1970. This unique work on paper is indicative of the colorful pieces he was known for making in the late '80s. If you're interested in acquiring it, act now—there is only one of its kind!
LUCY McKENZIE
Untitled, 2006
$2,100 or as low as $185/month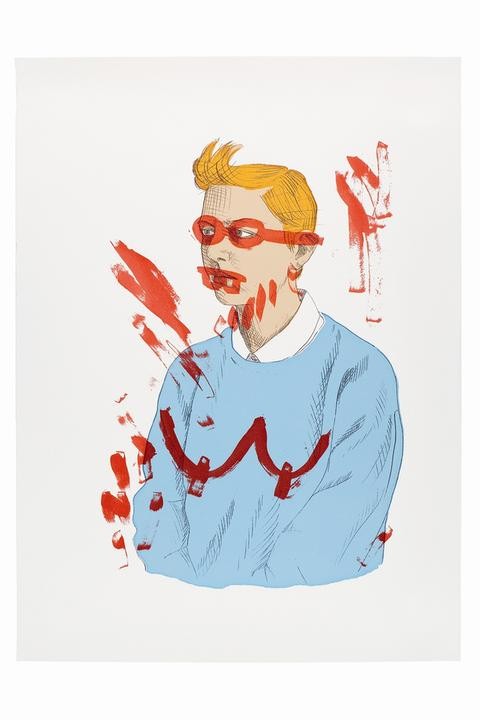 Glasgow-based artist Lucy McKenzie has said that it's important that she, along with her fellow women artists, "don't just play by the rules." We'd be hard pressed to find any rules that her eclectic and diverse work abides by, as her influences range from Eastern European propaganda and 20th-century literature to Cold War iconography and, in the case of this work, the illustrations of Hergé. In this self-portrait, the artist represents herself with lose gestures superimposed over a rendering of Hergé's famous character Tintin. Five of the artist's works are in the Tate's collection, and she's been the subject of solo exhibitions around the world, including the Stedelijk Museum in Amsterdam, MoMA in New York, Museum Ludwig in Cologne, and the San Francisco Museum of Modern Art, among others.
MICHAEL LANDY
Fill My Bin
$346 or as low as $22/month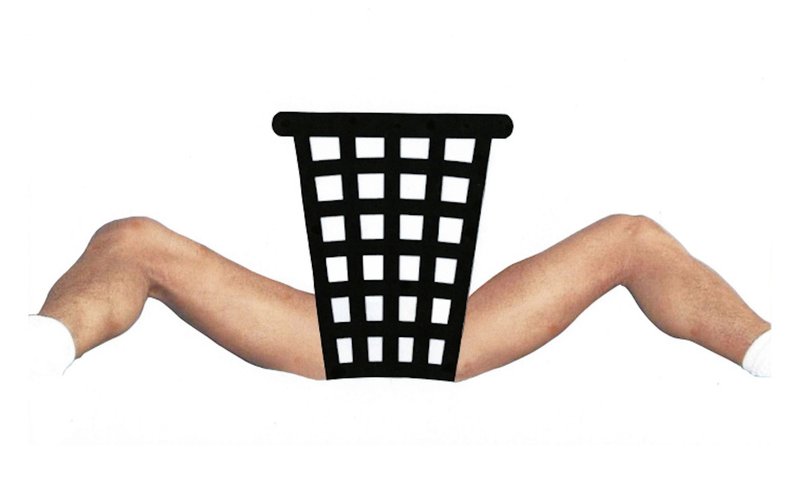 A member of the infamous Young British Artists (YBAs), Michael Landy makes provocative work—like his 2001 Break Down performance in which he submitted all of his possessions to a team of 10 technicians who systematically destroyed them. The Tate, which hosted a solo show of the artist in 2004, owns 24 works by the Landy. By far the most affordable work on this list, Fill My Bin, a signed lithograph, is available on Artspace for just $346—a steal!
JOAN JONAS
Desert Guardian, 1982
$4,000 or as low as $352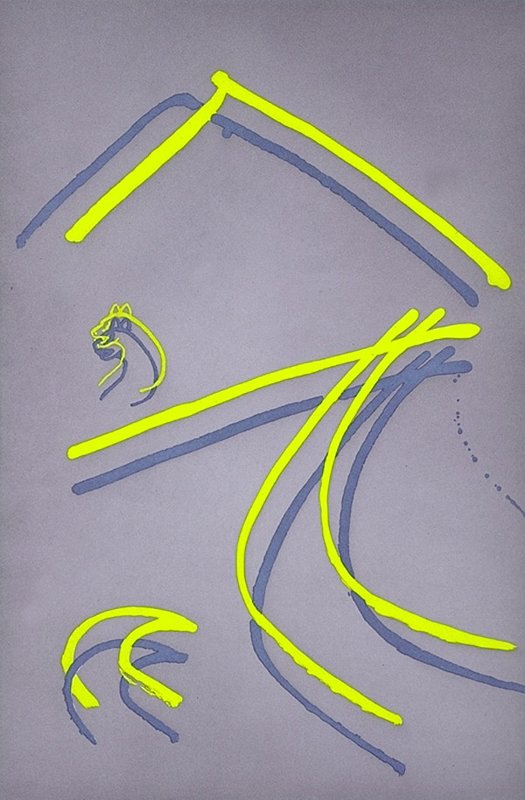 The Tate owns a range of works by Joan Jonas, ranging from 1968 to 2003, that illustrate the breadth of media the artist employs to explore performance. Even in her images, like Desert Guardian pictured above, elements of dance, theater, and movement are visible. Jonas' work has been the subject of several major retrospectives and solo exhibitions at museums like Stedelijk Museum in Amsterdam, the Walker Art Center in Minneapolis, San Francisco Museum of Art, and the Queens Museum of Art in New York.
GEORGE CONDO
Untitled, 2010
$50-000 - $75,000 (Inquire for price)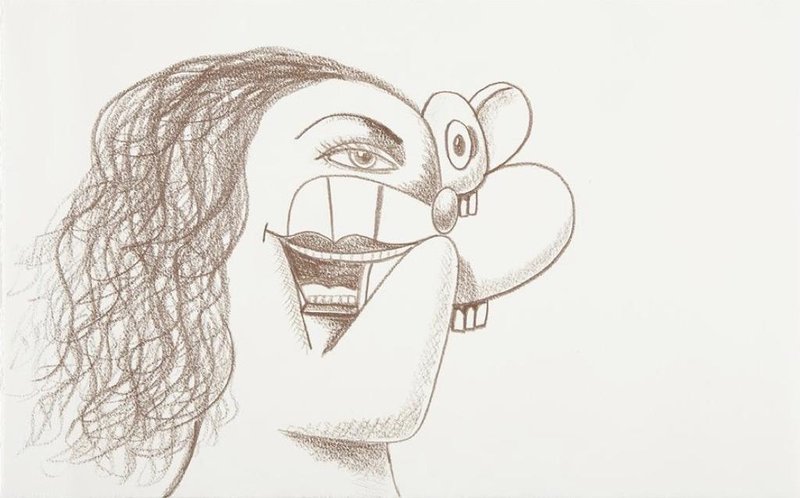 The Tate recently acquired a slew of George Condo's works, many of which are currently on view at the Tate Modern. Condo's signature brand of cartoonish figuration has been celebrated for its erotic imagery and provocative style. In this unique graphite drawing, monstrous facial features are distorted and bestial, and typical of the renowned artist's proclivity for combining and re-imagining techniques popularized by Baroque, Cubism, Abstract Expressionism, and Surrealism.
RELATED ARTICLES:
Collect These 5 Artists Recently Acquired by the ICA/Boston
8 Artists Recently Acquired by MoMA to Add to Your Collection