What would you rather pay for big-name artists—millions or hundreds? If you answered "millions," check out Sotheby's and Phillips' May auctions. Or, collect works by those same exact big-name artists, for a fraction of the price—here on Artspace.
ROBERT RAUSCHENBERG
STEAL (left): Gossip (Marrakitch) (2000), $8,000 or as low as $704/month
SPLURGE (right): Rigger (1961), $8,000,000-12,000,000 (estimated auction price, Sotheby's)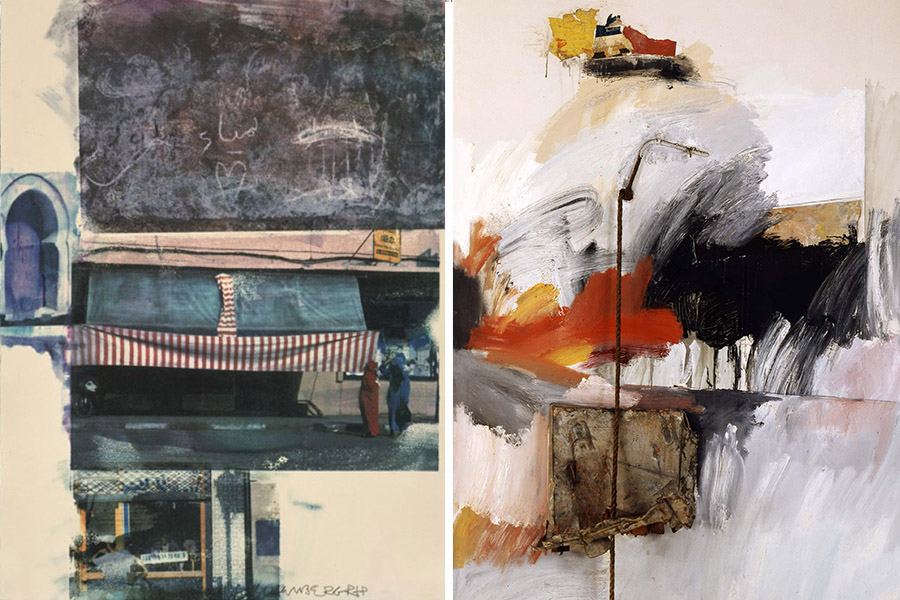 Sotheby's has estimated between $8 million and $12 million for a 1961 painting by Robert Rauschenberg—and honestly, we're not surprised considering the fact that Rauschenberg is one of the most famous artists of the 20th Century. He revolutionized painting by adding every-day materials and objects to his canvases, rejecting the angst and seriousness that defined Abstract Expressionism. And his combines, three dimensional assemblages of found objects, cemented his place in art history. Gossip (Marrakitch), an 11-layer silkscreen print, repersents the artist's affinity for combining seemingly disperate images to make a unified formal composition. So, what would you rather pay for a Rauschenberg—$8 million or $8 thousand?
JONAS WOOD
STEAL (left): Untitled (2009), $6,000 or as low as $528/month
SPLURGE: Black Still Life (2012), $250,000-350,000 (estimated auction price, Sotheby's)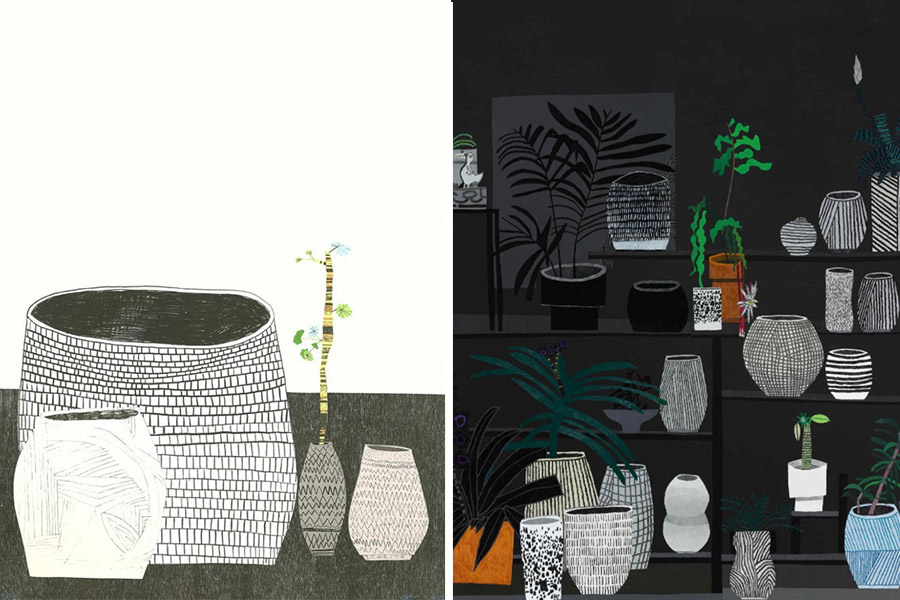 Born in 1977, Jonas Wood certainly doesn't have the historical significance that Rauschenberg has... or at least not yet. But the artist has been fully embraced by the art market in recent years, and it's not hard to see why. His aesthetic combines a bit of Hockney-like Pop Art and a splash of Analytic Cubism to create highly stylized depictions of domestic environments. Wood's impressive ability to extract beauty and interest from the oridinary proves there's more to the every day than meets the eye.
ROBERT INDIANA

STEAL: Love (Red) (2008), $1,250 or $110/month
SPLURGE: Love (1969), $500,000-700,000 (estimated auction price, Sotheby's)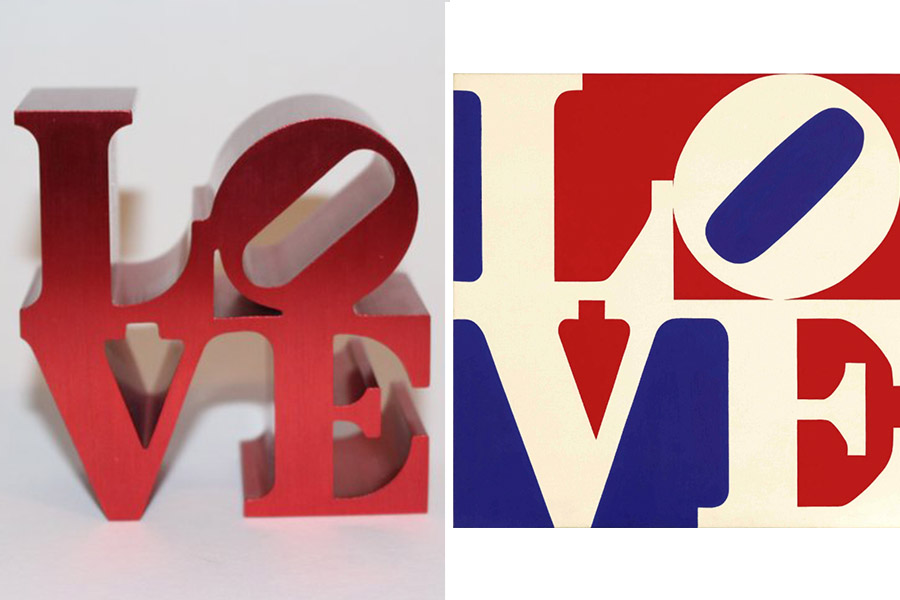 Robert Indiana's iconic Love has been embraced all over the world and manifested in many materials and dimensions, transcending its role as an artwork to become a symbol in its own right. The artist describes the work as a one-word concrete poem, which might be read as either a noun or a verb, a subject or a command. As a small sculpture, Love becomes the ultimate gift for someone you love, or a reminder for yourself to cherish what matters most.
ED RUSCHA
STEAL: Main Street (1991), $4,500 or as low as $396/month
SPLURGE: Cherry (1969), $700,000-900,000 (estimated auction price, Phillips)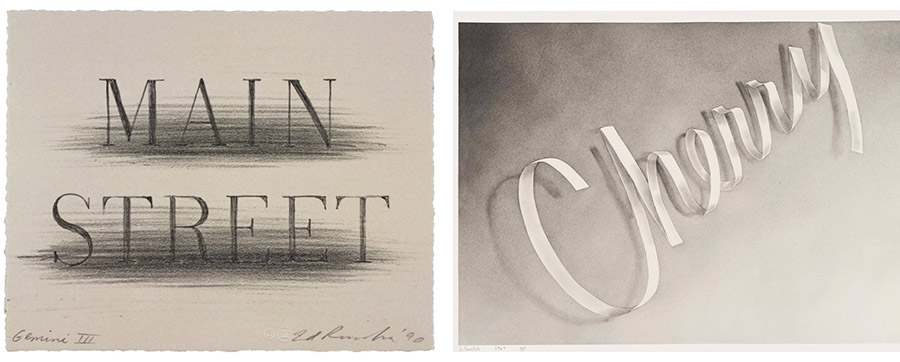 Epochal artist Ed Ruscha has built an impressive body of work by staking a claim on the deceptively simple intersection of text and image, creating images that can be read instantaneously yet evade easy understanding. Ruscha began his famous series of word paintings in the 1960s, depicting various views of the Hollywood sign and the logos of studios like 20th Century Fox, but also roadside views like the Standard Oil stations dotting L.A.'s freeways. Over time these became more abstracted, pinning ambiguous, free-floating phrases (like "Main Street") to monochrome backgrounds. At $4,500, this lithograph print is as central to Ruscha's oeuvre as Main Street is to Anytown, USA.