It's now only a few days until Christmas and, hmm, maybe there are still a few special gifts missing from your list? You're in luck—this month we've invited a few of Santa's elves to take over Steal vs. Splurge, filling it out with twice the usual number of sure-to-impress finds to help you fulfill your holiday duties this year. Happy stealing and splurging! (And if you sneak in something for yourself, the elves won't judge you… much.)
Steal
RENÉ MAGRITTE
Watch based on The King's Museum
Japanese quartz movement with stainless steel back, alloy case, canvas wristband with genuine leather detailing
$99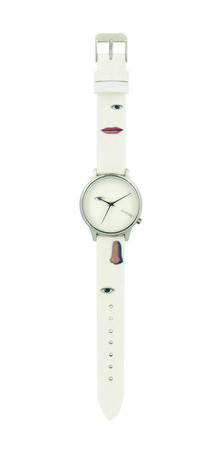 In the era of otherworldly artist-brand collaborations, the partnership between Belgian watchmaker Komono and the Brussels-based Magritte Estate somehow works beautifully, melding the classical Surrealist subject of time with elements from some of the painter's most celebrated masterworks. Want to know what's surreal? How graceful this smart, elegant watch, inspired by Magritte's 1966 painting The King's Museum, will look on one's arm.
Splurge
MAYA LIN
Colorado River, 2016
Recycled sterling silver
$650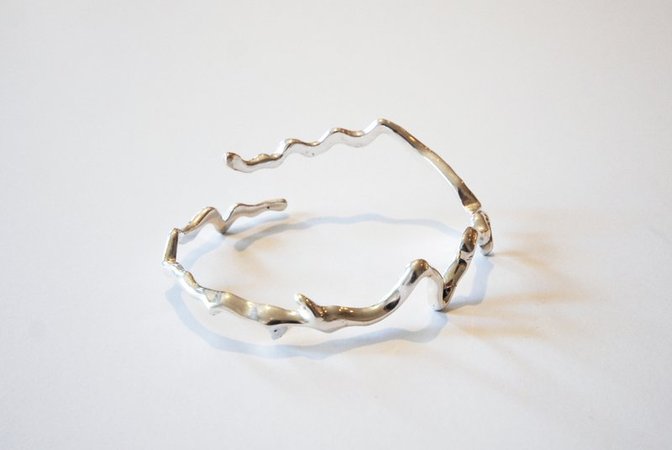 It's been a long time since Maya Lin, then an undergraduate at Yale, famously won the 1981 design competition to build the Vietnam Veterans Memorial. Since then, the architect and artist has redirected her efforts to sculptural projects that champion environmental causes, and this impeccably refined silver bracelet cast from the Colorado River is both a lovely piece of jewelry and a piece of ecological activism—every purchase helps to fund Lin's What is Missing? Foundation, which travels widely to raise awareness about habitat loss.
Steal
GRACE CODDINGTON
Saving Grace: My Fashion Archive 1968-2016, 2016
Two hardcover books in a clamshell box, 816 pages each book
$425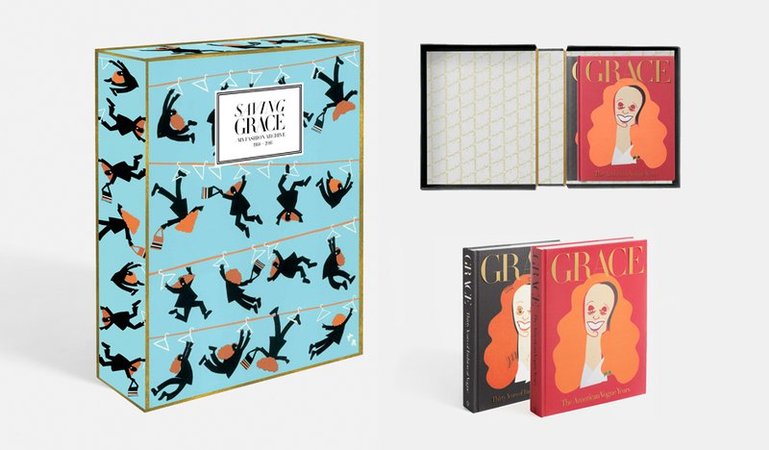 How is it a steal to pay $425 for a pair of books? Because these two books, collecting the extraordinary fashion spreads that visionary stylist Grace Coddington oversaw first at British and then American Vogue, are like the Old and New Testament of gorgeousness. Plus, they come in a witty clamshell box with gold trim, which makes it as much a sculpture for the well-appointed coffee table as it is a cornerstone for any respectable fashion library. 
Splurge 
ED RUSCHA
Twentysix Gasoline Stations, 1967
Signed book with white wrappers with red printing and glassine cover
$2,500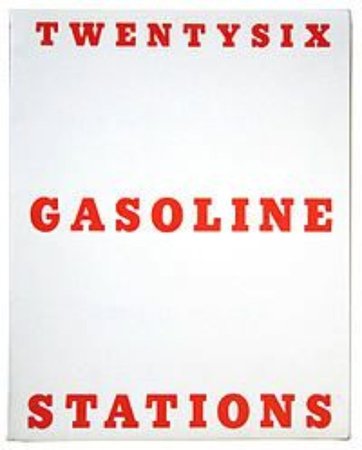 Nothing says "cool sophisticate" like owning one of Ed Ruscha's salivated-over artist books, which in the 1960s he made to showcase deadpan photos of banal subjects—palm trees, typewriters, small fires, variously—in a way that recalled both the avant-garde typologies of Bernd and Hilla Becher and the kind of bohemian chapbooks sold at Lawrence Ferlinghetti's City Lights bookstore in San Francisco. Place this visibly on a bookshelf and reel in the admiring ogles. 
Steal
KEITH HARING
Wooden Child's Chair (Red)
Lacquered wood
$150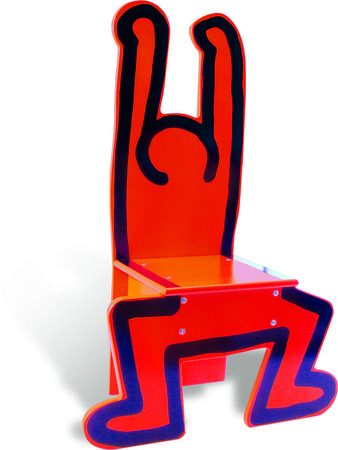 Nothing says joy, vivacity, and street-transcending innocence like the art of Keith Haring (at least his more PG offerings… and maybe the rest, too). At just over two feet tall, this happiness-exuding kid's chair will give a cultural boost to the radiant babies in your life—while at the same time giving the parents an object they'll be proud to keep in the living room. 
Splurge
YAYOI KUSAMA
Pumpkin, c. 2013
Painted cast resin
$1,500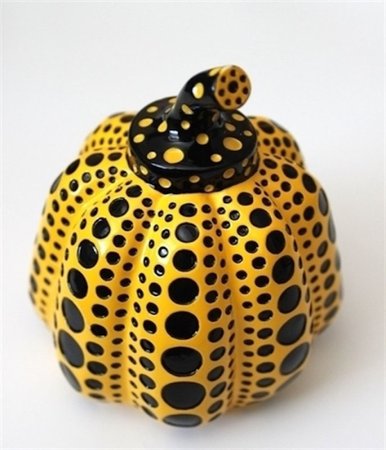 Unless you want to drop a few million on a painting, there's nothing you can bring into a home that says "Yayoi Kusama" as clearly as one of these wildly coveted tabletop pumpkins, which have a hypnotic effect on the world's many Kusama fans. (Maybe it's the dots… or maybe it's because of the "pumpkin's generous unpretentiousness" and "solid spiritual base," as Kusama puts it.) Also, when the Hirshhorn Museum opens its landmark survey of the artist's "Infinity Mirrors" in March, a large-scale version of this sculpture will sit outside the institution, meaning this little pumpkin is about to become even more famous. 
Steal
MAURIZIO CATTELAN
Shit Cushion
Cover: 100% cotton, Embroidery: 70% cotton – 30% polyester
$178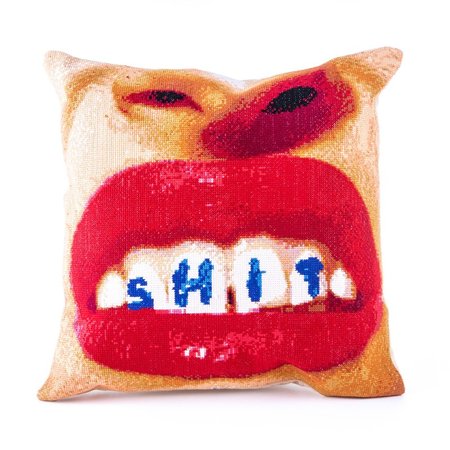 Edgy? Yes. Disquieting? Yes. Funny? Yes. Cattelan? Definitely. Nothing adds serious spice to any home like one of art prankster Maurizio Cattelan's design objects, which stem from his collaboration with Toilet Paper co-founder Pierpaolo Ferrari. (Visitors to Art Basel Miami Beach will know these objects well, since they filled the Fondation Beyeler's thronged booth.)
Splurge
ALEXANDER CALDER
Dinner Service, 1940-1959
Set of 6 glazed porcelain plates, each signed and stamped on verso
$550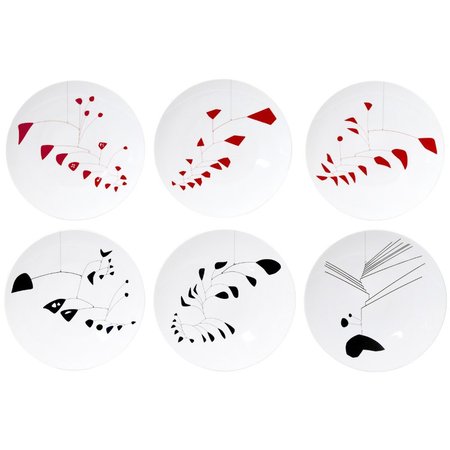 Alexander Calder, already a darling of megacollectors and art lovers everywhere, is about to become even more chic when the Whitney Museum opens a massive survey of his sculpture next year, pairing his works with performances by contemporary art's rising stars. These plates, produced by legendary porcelain experts Bernardaud to feature views of Calder's beloved mobiles, will add a classy touch to dinner parties as you discuss the contemporary relevance of this sui generis American master. 
Steal 
AFTER ANDY WARHOL
Brillo Box POUF White, 2012
Silk screen printed spray coated polyurethane foam block.
$399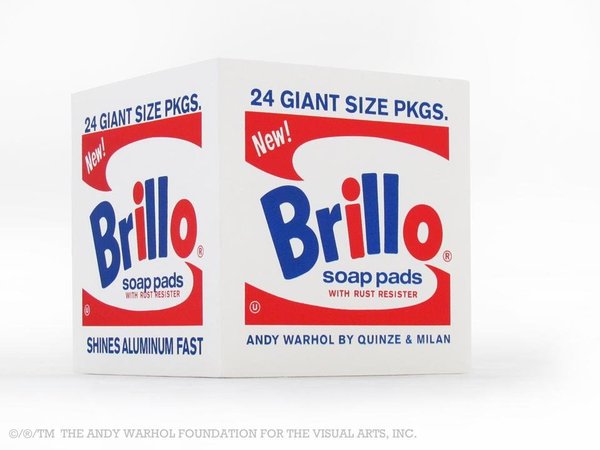 When the philosopher Arthur Danto encountered Warhol's Brillo Box sculptures at the Stable gallery in 1964, he was gripped with the sense that these replications of commercial packaging heralded the "end of art." When the owner of one of these Brillo Boxes comes across it in their home, they will be seized by an equally momentous thought: "If I sit on this hilarious, squishy foam seat, it will comfortably cushion my butt."
Splurge
JEFF KOONS
SplitRocker Vase, 2013
Signed and numbered fine Limoges porcelain manufactured in France, bisque outside, glazed inside
$5,000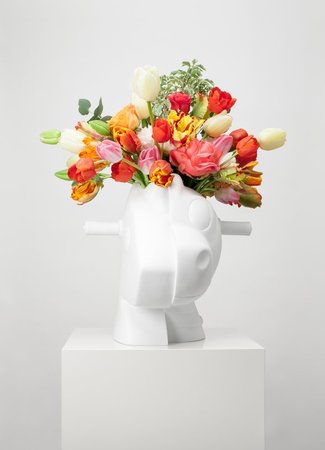 Vibrant with a skin of living flowers, Jeff Koons's monumental Split Rocker sculpture has graced the gardens of Versailles, Basel's Beyeler Foundation, Mitchell Rales's Glenstone museum, and Rockefeller Center. Now it can also dazzle visitors in the privacy of one's home, but without having to spend the roughly $100,000 in annual upkeep it takes to keep the full-size versions in bloom.
Steal
JOSEF HOFFMANN
Wine Coaster, 1905
Nickel-plated pewter
$125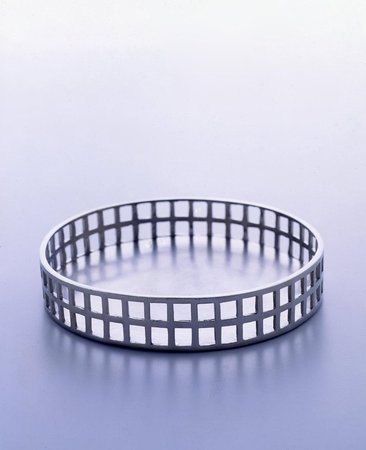 Perhaps you've seen this nickel-plated wine-bottle coaster, designed by Wiener Werkstätte co-founder Josef Hoffmann, at the Neue Galerie. Perhaps you have wanted it very, very badly since first setting your eyes on it. Perhaps you are writing this article. 
Splurge
MAN RAY
Wood Chess Set, 1920
Pieces: 32 beech wood chess pieces with lacquered finish; Board: Beech veneer on laminate wood
$590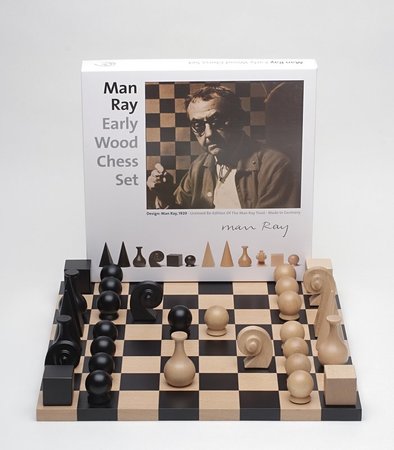 Everyone knows that Marcel Duchamp, the great progenitor of thinky Modernism (and Post-Modernism), was an obsessive chess player. But did you know that Emannuel Radnitzky, aka the artist Man Ray, was also an enthusiast of the ancient board game, and that one of his many games against his friend Duchamp was immortalized in René Clair's must-see 1924 film Entr'acte? This chess set, which Man Ray designed four years before that short movie was filmed, was intended for his games with Duchamp and is a monument to one of art history's great friendships.