Every once in a while a deal comes along that's so good it defies every expectation—and either you seize it, or you hesitate long enough for someone else to snatch it first. Here are three steals that have so much bang for such little buck that you'll be shooting yourself in the foot if you don't pull the trigger on them instead. And, for those of you who deserve a little self-indulgence, treat yourself to one of these splurges. You're worth it (and so is the art).
STEAL
WILLIAM EGGLESTON
Memphis, 2009
Pigment print on Hahnemuhle Baryta
$2,803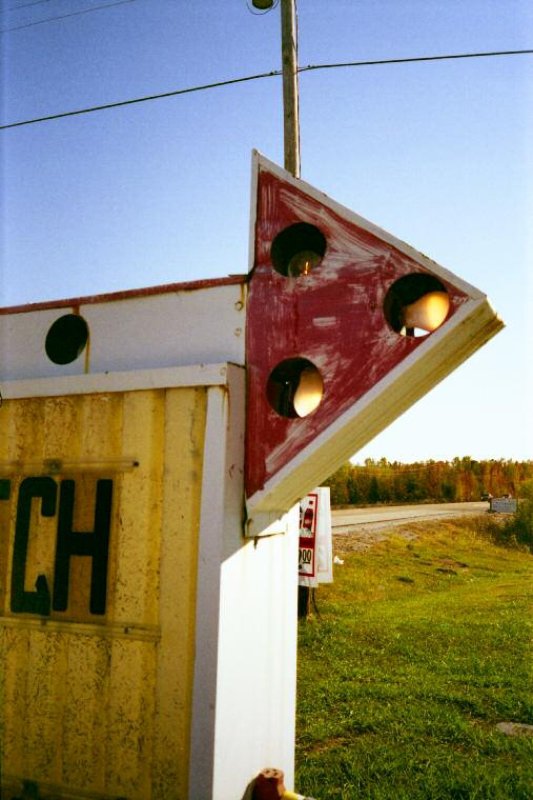 A
photograph
of a road sign in the middle of nowhere may seem a bit mundane... and that's the point. William Eggleston is renowned as a pioneer of contemporary photography, having legitimized the use of banal, trivial subject matter within the realm of fine art. His landmark 1976 solo show at the
Museum of Modern Art
is widely considered a watershed exhibition in the history of his medium, having marked the moment when color photography—which had previously been dismissed as commercial—became accepted into the cannon.
Memphis
is a classic representation of the artist's signature aesthetic motifs: bold and saturated color, an expansive blue sky, unexpected framing, and an ordinary, easily overlooked subject that offers a slice-of-life vignette. It's also cheap as heck. Tell your friends you bought an Eggleston for this price and they simply won't believe you.
SPLURGE
TAUBA AUERBACH
Mesh Moire II, 2013
Color softground etching on Somerset white paper
$6,400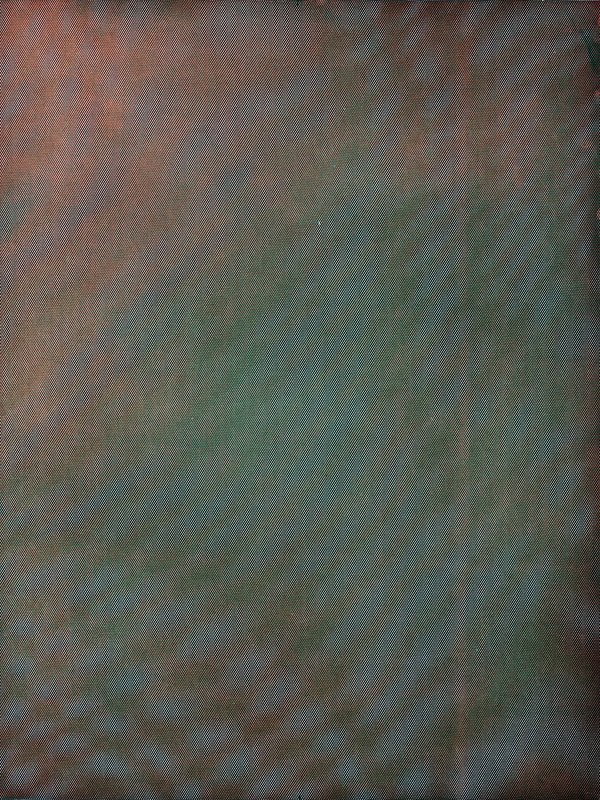 The multi-talented multimedia artist Tauba Auerbach gained notoriety overnight for her quick-witted artworks, becoming known as both a collector obsession and a prodigy. (She had a solo exhibition at the Whitney before the age of 30.) Now represented by the universally respected Paula Cooper Gallery, Auerbach shares the roster with greats like Carl Andre, Sol LeWitt, and Claes Oldenburg, though her oeuvre reflects a munch younger, more contemporary perspective. Questioning the nature of seeing and understanding in the 21st century, the artist uses a variety of handcrafted techniques to depict patterns seemingly generated by a computer, bringing the digital world onto the canvas in a way that makes pixels as material and permanent as the artist's own staying power.
STEAL
MAN RAY
Cadeau, 1921/1974
Iron, brass nails
$3,500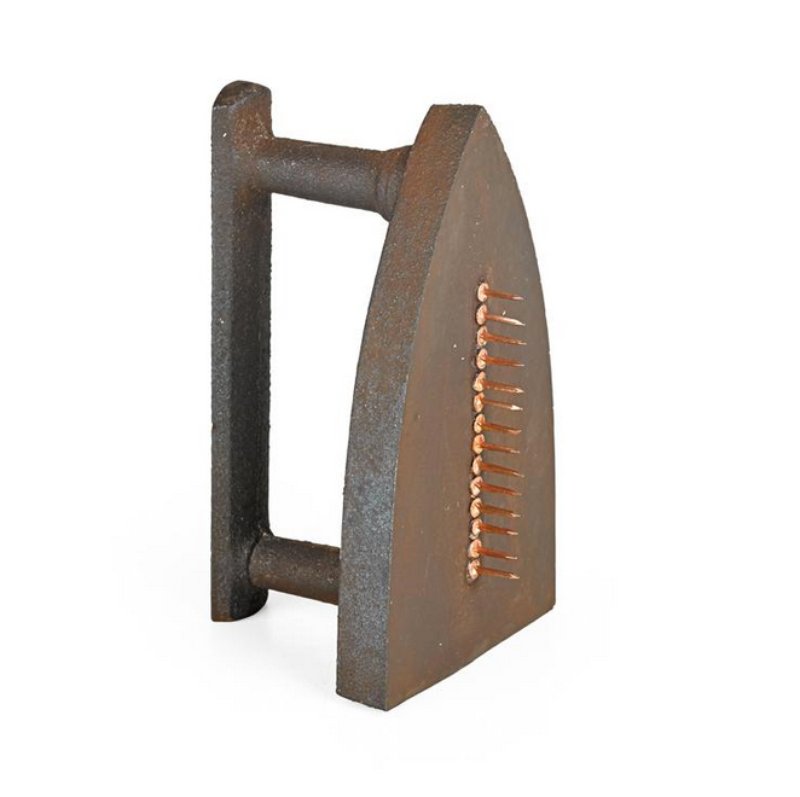 For $3,500, a conceptually rigorous cast-iron sculpture by any artist would be a steal. But $3,500 for one of the most famous icons of the Surrealist movement, by the legendary artist Man Ray himself? That might as well be grand larceny. With the addition of 14 nails, Cadeau transforms an everyday object, a flat iron, into a non-functional object with sadistic undertones that refuses the rules of logic.
SPLURGE
ALLAN MCCOLLUM
Visible Markers, 1997-2000
Polymerized pigmented concrete, 12 pieces in original packaging
$11,203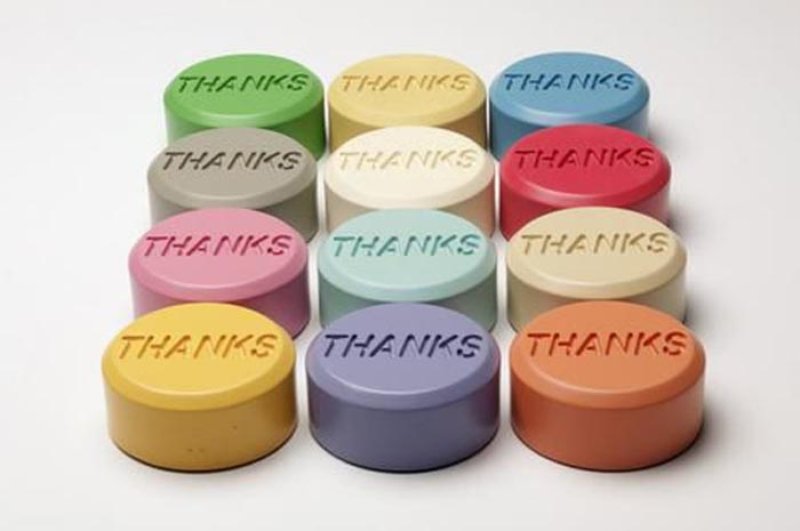 Give yourself the gift that keeps on giving. Allan McCollum's Visible Markers is from the acclaimed conceptual artist's ongoing series of object multiples designed to express gratitude, exemplifying McCollum's notion that the art object becomes significant not merely through its making but, more importantly, through the process of exchange. Though the artist has shown at institutions like the Guggenheim, MoMA, the Whitney, and the Museum of Contemporary Art Los Angeles, he often collaborates with historical societies and museums in small communities to explore how objects become meaningful in a world that relies largely on mass production. 
STEAL
LOUISA GAGLIARDI
Pierced belly button, vajazzled pubic area, 2015
Ink, jewelry on PVC
$2,000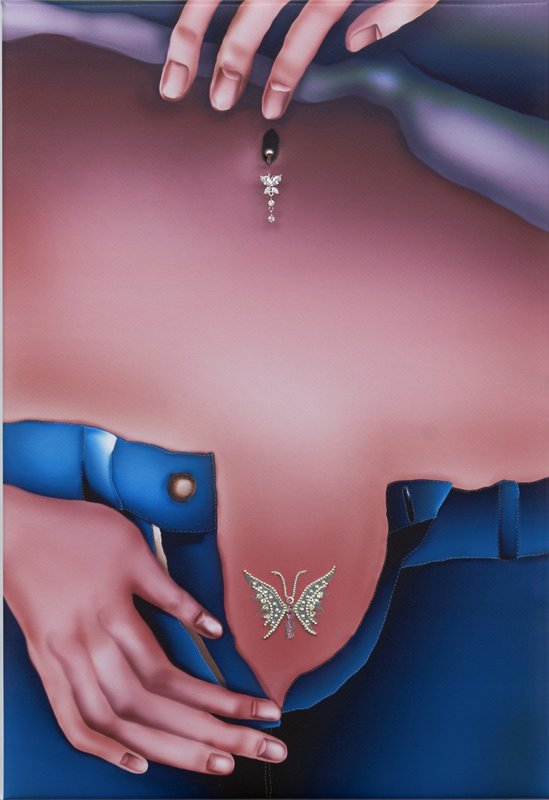 The digital paintings of Louisa Gagliardi have recently earned her a coveted spot in Phaidon's Vitamin series—the art world's best barometer of the state of painting—and it's not hard to see why. Gagliardi paints her otherworldly, glowing figures with haunting fluidity, transcending the boundary between digital manipulation and the handmade gesture. The Swiss artist got her start in 2012 as a college student when publications like Mousse, Wallpaper, and The Fader solicited her for her illustrative work. More recently, she's shifted into the fine-art world, showing her work at galleries like König and DUVE in Berlin, Galerie Hussenot in Paris, and Tomorrow Gallery in New York. (NB: she's also known by insiders to be a favorite of the influential curator Hans Ulrich Obrist, which is a good indicator of her future trajectory.) 
SPLURGE
JORDAN KASEY
I Can't Sleep!, 2016
Oil on canvas
$10,000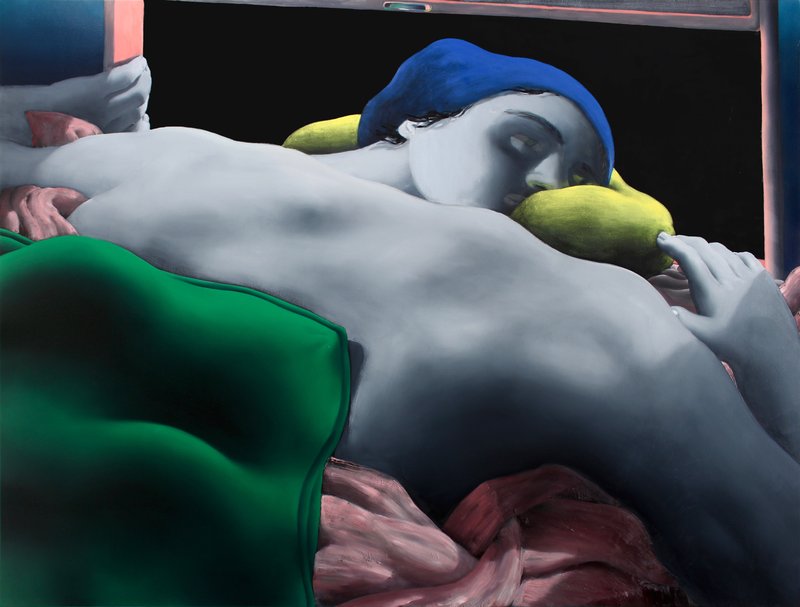 Running through the same vein as Gagliardi is Baltimore native Jordan Kasey, who imbues her figures with a smooth, uncanny visual language all her own. Working at a large scale (this particular painting spans 77 by 102 inches), Kasey engulfs the viewer in her dreamy yet alien environments. This rich, moody painting is sure to make a grand statement in any room. (A bedroom perhaps?) Its monumentality and foreshortening recall Renaissance masterpieces like Mantegna's Lamentation Over the Dead Christ while at the same time evoking the legacy of Surrealism and landscape painting. Historically grounded and yet intensely contemporary at the same time, this one is a stunner. 
[related-works-module]