Sometimes art is like a puppy—a cuddly, floppy-eared thing that looks up at you with its big eyes as if to say, "Love me. You have no choice. It is your destiny." Often, the puppy is on the pricier side, but its beauty and charm persuade you to accede; on other occasions, it can be so surprisingly affordable as to almost flop onto your doorstep, gratis. Among these artworks—charismatic, wise, dashing, and playful—is your new companion. Take it home.
Steal

CLAES OLDENBURG
Museum à la mode, 1994
Offset print
Price: $947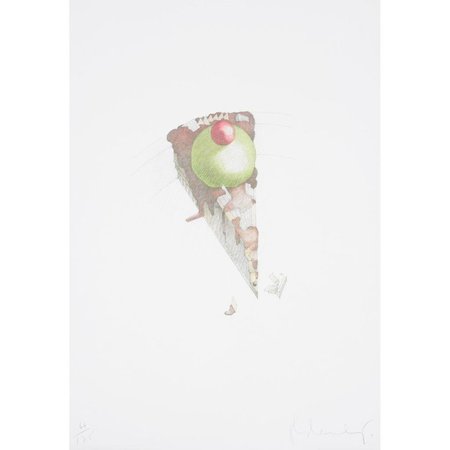 One of America's most beloved artists, Claes Oldenburg is also one of the country's living legends—an original Pop innovator who, at age 87, is still producing crowd-pleasing work. Like his West Coast aesthetic cousin Wayne Thiebaud, Oldenburg is best known for his delectable food artworks that lie somewhere between the mouthwatering and the thought-provoking, and this exceedingly affordable slice of pie (created for the MMK Museum für Moderne Kunst Frankfurt am Main in 1994) refers both to his classic Pie à la Mode sculpture of 1962 and the wedge-like shape of the German museum's building, which he slyly tops with scoop of ice cream and a cherry.
Splurge


KATHERINE BRADFORD
Night Ship III, 2008
Monotype
Price: $2,800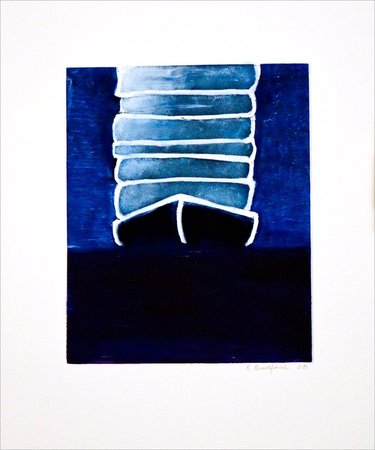 Suddenly, it seems, everyone has been waking up to the work of Katherine Bradford, a painter whose loose compositions of boats at night, falling/flying Supermen, swimmers, and other simple yet psychologically freighted images seem to chime with the moment's embrace of figuration. The fact that she's 74 has hardly hindered her from being embraced by the cool kids, and this year alone she featured in 9 shows at such trailblazing galleries as CANADA and the Journal Gallery as well as establishment beacons like Cheim & Read. While this absorbing monotype of one of her eerily evocative boats at night might not seem like a splurge, given its low price, it's actually priced at what her paintings were going for just a little while ago. An opportunity not to be missed.
Steal

MAN RAY
Cadeau, 1921/1974
Iron, brass nails
Price: $3,500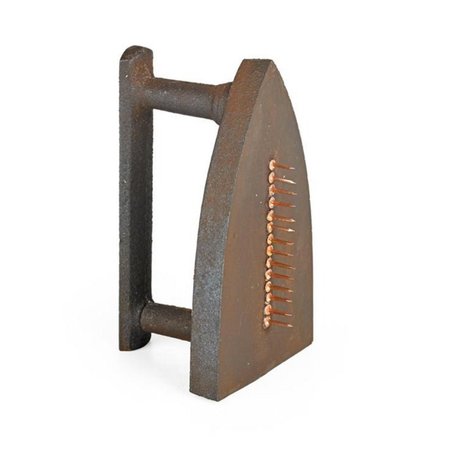 Frankly, we're as surprised as you are that this historic Dada icon is so affordable. How is it possible? Here's the backstory: in 1921, Man Ray gave the original Cadeau as a "gift" to his friend the playful composer Erik Satie, with the tacks rendering the generic, readymade iron functionless—and, therefore, into art. While this first version was lost, it became so renowned that the artist continued to make other versions over his career, until, right before his death, he decided to open it up to a large edition of 5,000 (each individually numbered and signed). Today, you can find versions of the piece in the permanent collection of museums like the Art Institute of Chicago, Philadelphia Museum of Art, Tate, MoMA, and Portland Art Museum, and the price—while still low—continues to rise every year. Ten years ago, for instance, it was under $2,000.
Splurge

RICHARD SERRA
Weight IV, 2010
Etching on Kozo Misumi DHM-11 paper
Price: $12,500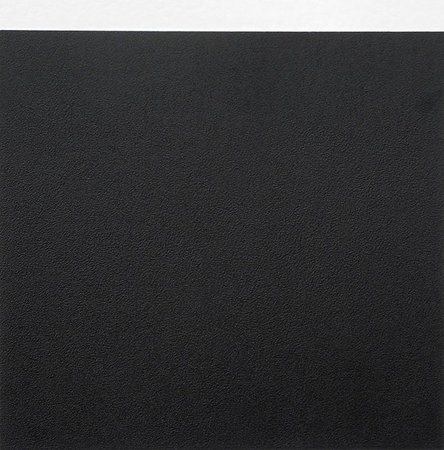 Leave it to Richard Serra, the megaton architect of the Torqued Ellipse, to find a way to make a work on paper look as weighty, volumetric, and sublimely overpowering as a monumental sculpture. His drawings and prints—celebrated in an acclaimed 2011 survey at the Met, which the Times deemed "genuinely radical"—take on this gravitas thanks to the process behind them, where through brute force the artist applies dense layers of Paintstik and silica on handmade paper. This knockout piece looks like it could sink a battleship, and smaller, lower-priced versions for more timid souls can be found here.
Steal

ETEL ADNAN
Untitled (#213), 2013
Archival pigment print on CottonRag fine art paper
Price: $167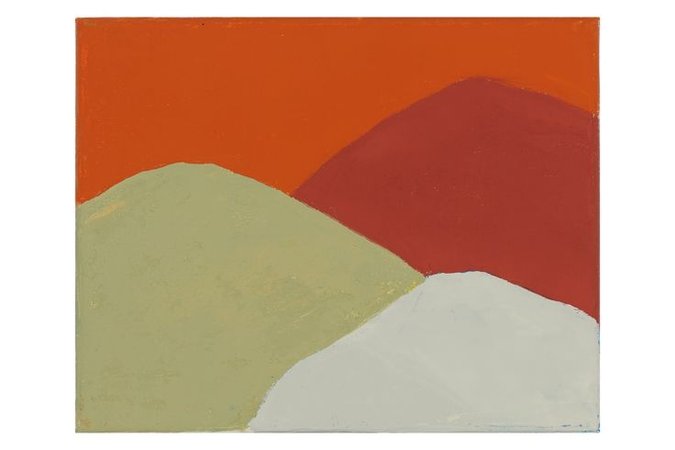 An extravagantly admired Lebanese intellectual whose life's work has encompassed opera, painting, tapestry-making, poetry, novels, and philosophy (which she once taught at the University of California), Etel Adnan is one of those figures whose greatness scorns categorization—though Hans Ulrich Obrist, to use a shorthand for the 91-year-old paragon, calls her "one of the most influential artists of the 21st century." Currently, a show of her bittersweet, semi-abstract landscapes of her native Beirut are on view at London's Serpentine Galleries, and this rich evocation of jutting hilltops is a chance to own a piece of genius for the price of a nice dinner for two.
Splurge

MICHELANGELO PISTOLETTO
Pappagallo, 1962-1973
Silkscreen on alluminium polish as mirror
Price: $42,326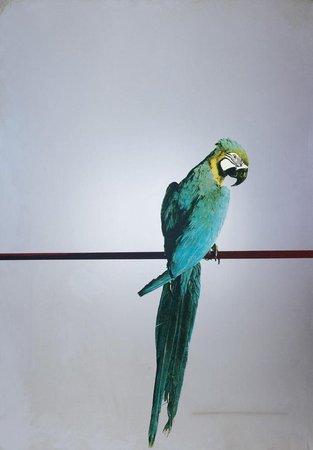 The intense, legendary Italian artist Michelangelo Pistoletto shares a name with the consummate Renaissance shaper of physical form and space, but Pistoletto is much more interested in psychological spaces. For decades now, the artist has been specializing in mirrored pieces that arrest the viewer by presenting an image and then drawing their reflection into the composition, creating a sudden, unexpected union of art and life. Exhibited in museums, biennials, and—constantly—art fairs around the world, his work is instantly recognizable, and this parrot is a transporting example of his lyrical provocation.