While the much anticipated May auctions at Christie's and Sotheby's are happening the second week in May, most of us won't be warming up our paddles—at least not those of us who aren't willing and able to spend millions of dollars on a single artwork. Instead, we've found much more affordable options for the same in-demand artists—here, on Artspace. Take a look at the following 12 artists, all of whom will have work in the upcoming auctions.
KERRY JAMES MARSHALL
Frankenstein (2010)
$6,000 on Artspace
(Sotheby's estimate for Past Times (1997): $8,000,000 - $12,000,000)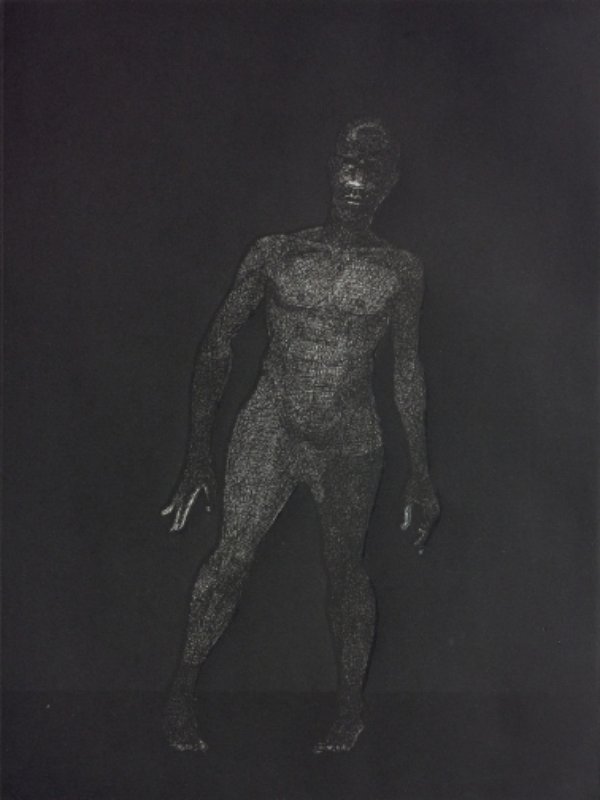 The highly demanded contemporary painter Kerry James Marshall is known for his signature style that involves the use of extremely dark black figures that confront racial stereotypes. His piece Past Times (1997) is expected to break records at Sotheby's Contemporary Evening Sale on the 16th, estimated to fetch between $8 million and $12 million, if not more. This large-scale etching, from a relatively small edition of 50 and signed by the artist, is a steal for $6,000.
CHRISTOPHER WOOL
Untitled (2003)
$6,000 on Artspace
(Sotheby's estimate for Untitled (1995): $7,000,000 - 10,000,000)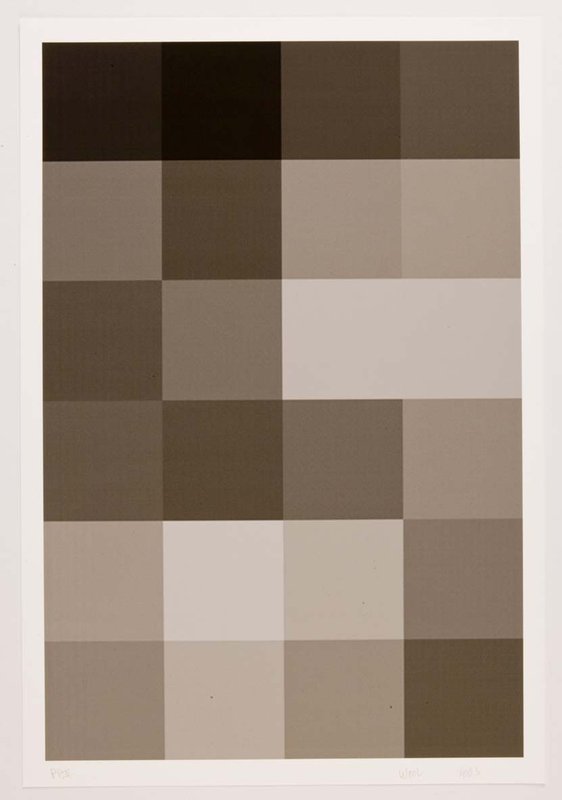 An Untitled 1992 work by Christopher Wool is expected to demand $7 million to $10 million at Sotheby's on May 16. For just $3,000, this 2003 Untitled digital inkjet print continues Wool's masterful study of abstraction, but also marks the artist's pivotal move into the realm of the digital.
TOM WESSELMANN
Cynthia Nude (1981)
$10,000 - $15,000 on Artspace
(Sotheby's estimate for Great American Nude #79 (1965): $3,000,000 - $4,000,000)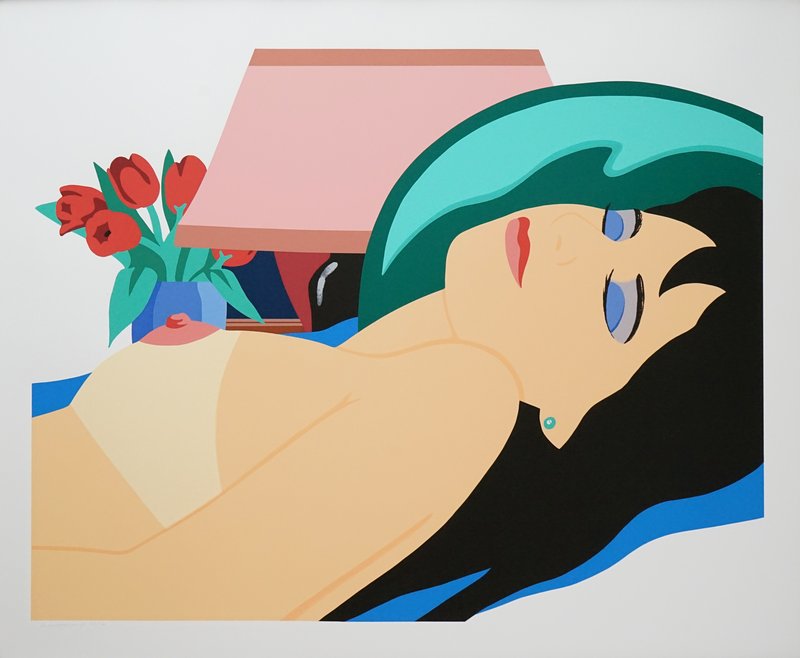 Since Tom Wassermann passed away in 2004, there has been a huge resurgence in demand for the leading pop artist's nudes, still lives, and landscapes. A painting of a nude (similar to the image pictured above) from 1965 will be auctioned off on May 16, and by Sotheby's estimates, will rake in somewhere between $3 to $4 million. Grab this framed iconic print for less than $15,000.
JOAN MITCHELL
Champs (Gray), 1981
$4,100 on Artspace
(Christie's estimate for Untitled (1958): $7,000,000 - $9,000,000)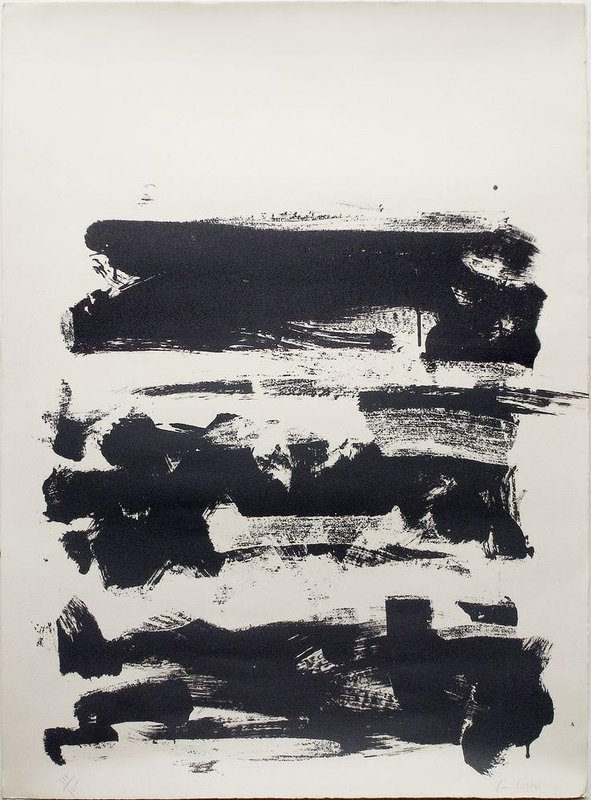 One of the few female painters to gain recognition within the American Abstract Expressionist movement, Joan Mitchell was known for her often violent brushwork on unprimed canvases. Mitchell was once quoted describing a painting as "an organism that turns in space," a poetic description that can be felt in this signed lithograph from 1981. For $4,100 this piece is certainly a steal, compared to her two paintings up for auction at Christies May 17 evening sale, which are estimated to sell between $5 million and $9 million.
GRACE HARTIGAN
Queen of the Half Moon, 1988
$3,300 on Artspace
Sotheby's estimate for Months and Moons (1950): $400,000 - $600,000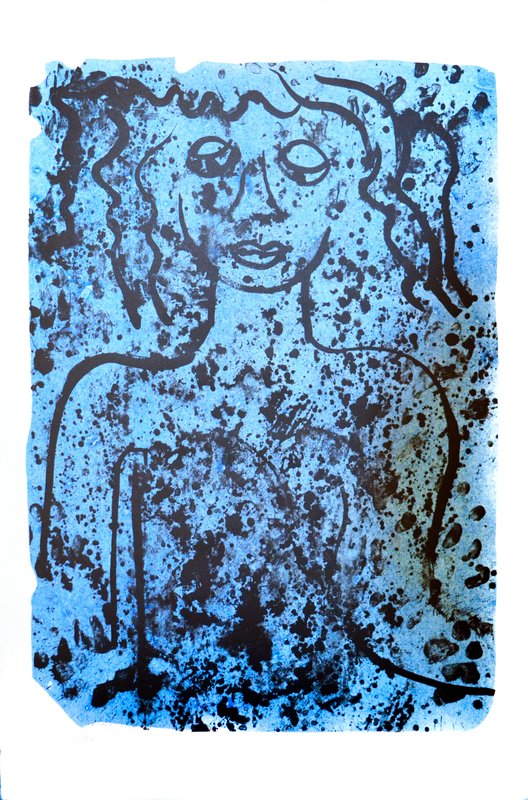 Among artists like Milton Avery, Mark Rothko, and Adolph Gottlieb, Grace Hartigan was an integral member of the tight-knit group of Lower East Side painters in the late 1940s. Inspired by the all-over paintings of Jackson Pollack and Willem De Kooning, Hartigan began introducing figures into otherwise abstract and gestural canvases. This signed lithograph for $3,300 is a great example of her expressive yet representational style.
RICHARD DIEBENKORN
Flotsam (1991)
$6,500 on Artspace
(Christie's estimate for Ocean Park #126: $16,000,000 - $20,000,000)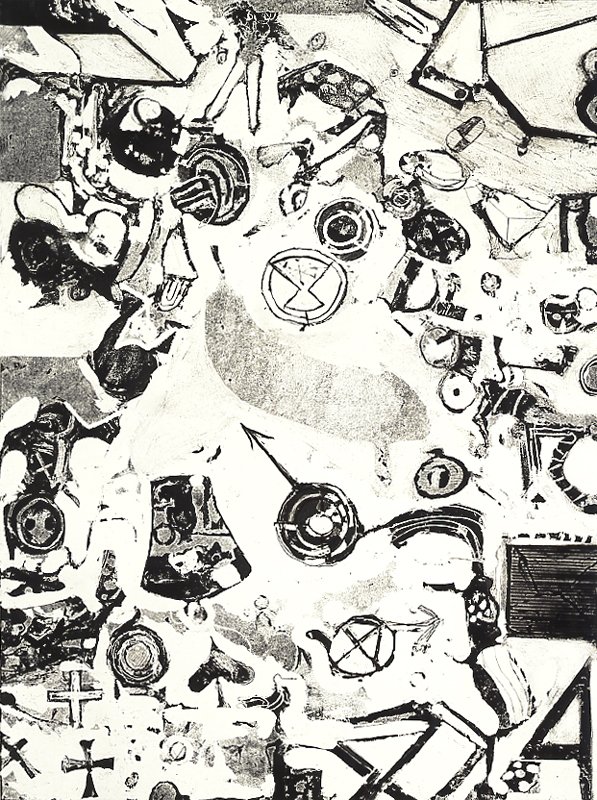 With works in both Christie's and Sotheby's May auctions, Richard Diebenkorn is an artist in high demand. While his quasi-abstract paintings, for which he is most known, are estimated to sell for as much as $20 million, this print made in the last few years of Diebenkorn's life harks back to the artist's period of figurative work from the mid-1950s to 1966. Typical of Diebenkorn's process, wherein the traces of his painstaking process remain visible, Flotsam was created by scraping and burnishing a plate, leaving a detailed composition filled to the brim with texture and tonal variation. For a print this size, in an edition of 85, this $6,500 piece is hard to pass up.
GERHARD RICHTER
P6 (Flow) (2014)
$8,593 on Artspace
(Sotheby's estimate for Abstraktes Bild (1991): $15,000,000 - $20,000,000)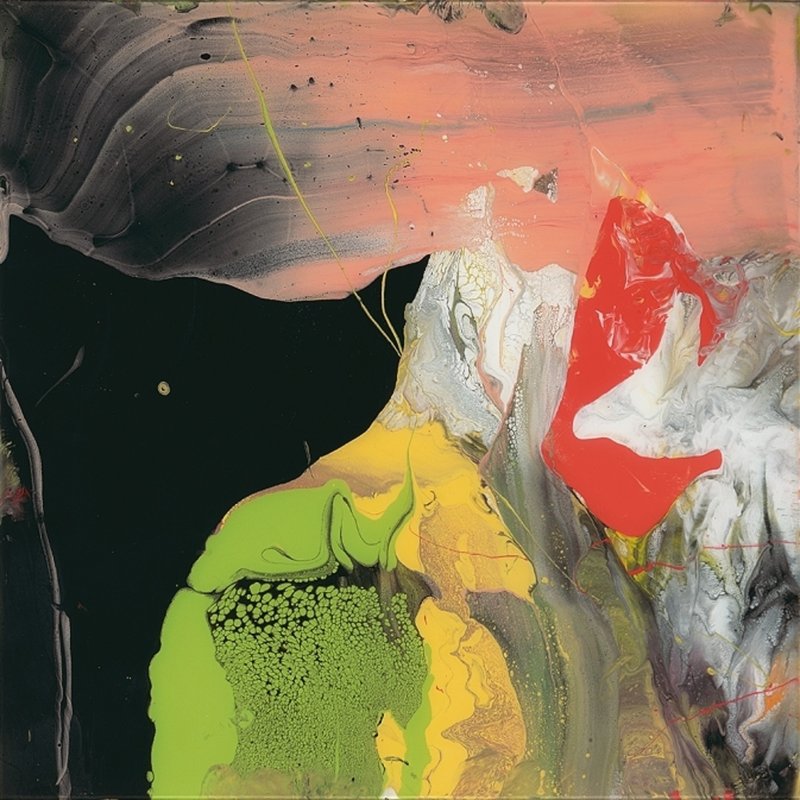 One of the first German artists to address the country's Nazi history, Gerhard Richter's oeuvre includes both abstract and photo-realistic paintings. This print mounted on aluminum is part of the artist's P series, which the artist describes as "facsimile objects" that are offshoots of his Flow paintings, which were created by capturing poured enamel paints on a glass surface.
ELLSWORTH KELLY
Untitled (For Obama) (2012)
$5,000 on Artspace
(Sotheby's estimate for Blue Panel (1986): $3,500,000 - 4,500,000)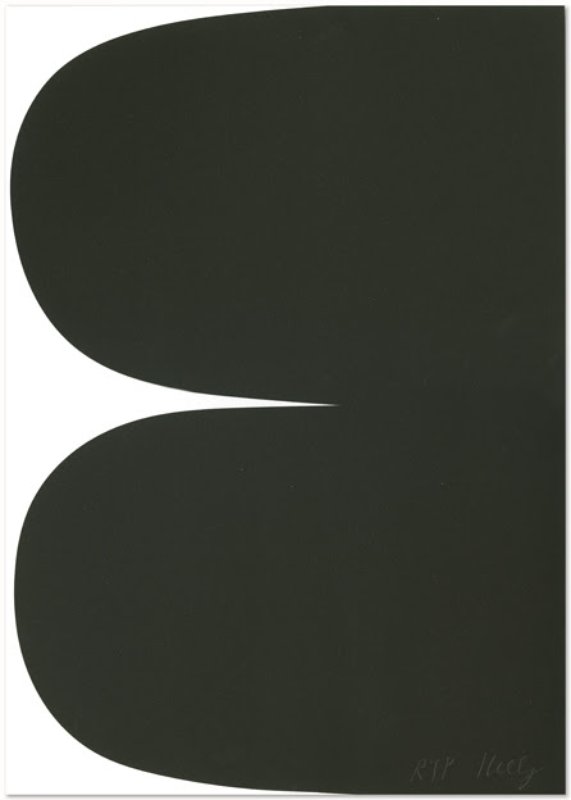 A bestseller on Artspace and a reliably recurring name in the auctions, Ellsworth Kelly is most associated with hard-edge and color field painting. His works, with simple forms and saturated colors, were seminal precursors to Minimalism. Kelly made prints throughout his career, working primarily with Gemini G.E.L. Take Untitled (for Obama) for instance (President Obama presented Kelly in 2012 with the National Medal of Arts, the country's highest honor for artistic excellence)—a quintessential Kelly form, for a remarkably affordable price.
JOHN CHAMBERLAIN
Untitled, 2005
$5,000 on Artspace
(Sotheby's estimate for Nutcracker (1958): $4,000,000 - $6,000,000)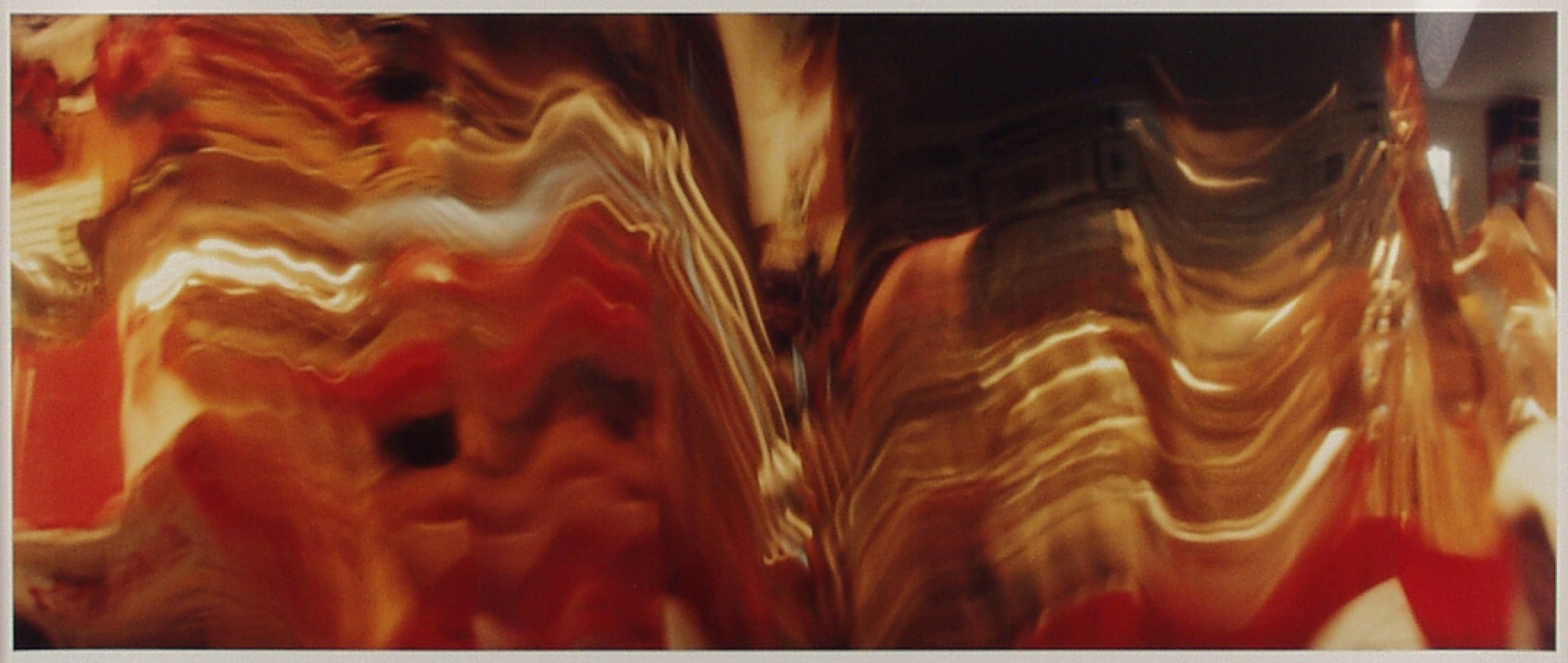 Arguably the most recognized and influential sculptor of the Abstract Expressionist movement, John Chamberlain is most known for his assemblage sculptures of junk metal. But throughout his career, Chamberlain also experimented with a wide range of processes and techniques. Late in his life, the artist began experimenting with digital photography, using Photoshop to manipulate his personal archive. In this 2005 photograph, the marbled patterns evoke the chaos of Chamberlain's twisted metal sculptures.
LOUISE BOURGEOIS
The Ladders (2006)
$9,000 on Artspace
Sotheby's estimate for Clutchin Hands (1990): $900,000 - $1,200,000
A pioneer of postmodern and feminist art, Louise Bourgeois explored themes of loneliness, conflict, frustration, vulnerability, sexual desire, and love. Conjuring a sense of tension through her ladder pieces, which often show ladders leading to nothing but empty space, Bourgeois tackled the nature of human relationships and the inherent struggle of maintaining balance. The Ladders, a signed engraving from a very small edition of seven, evokes a recurring and signature theme for the influential artist. At $9,000, this print is bound to sell out quickly.
ADOLPH GOTTLIEB
Black & Grey, 1967
$5,500 on Artspace
Sotheby's estimate of Burst II (1972): $1,200,000 - $1,800,000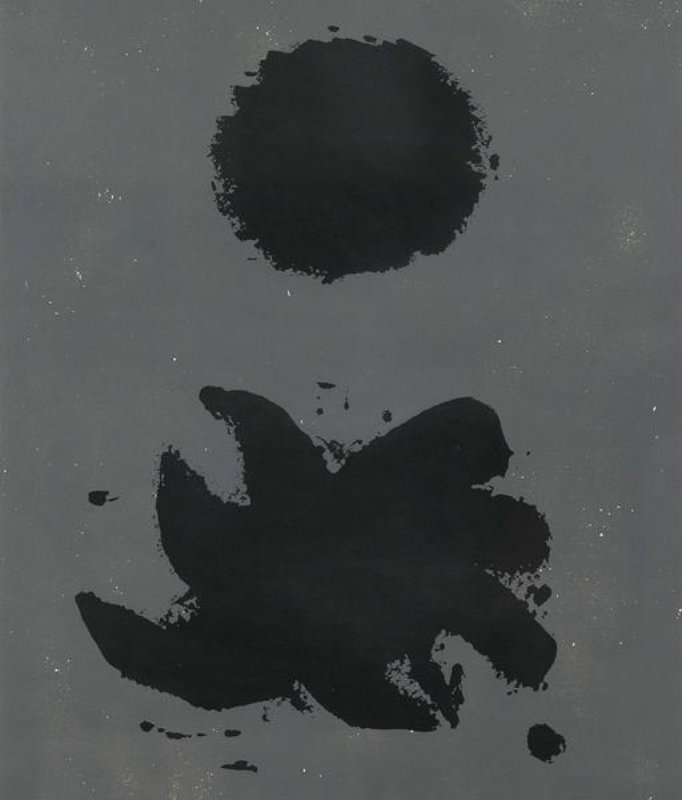 In 1935 Adolph Gottlieb, along with Mark Rothko, William Baziotes, and others, formed the Ten—a group of artists sympathetic to abstraction and expressionism that exhibited until 1940. Since, Gottlieb has been considered an influential member of the New York school. This signed silkscreen from 1967 is a great example of Gottlieb's signature style. The painting Burst II, estimated to sell for between $1.2 million and $1.8 million at Sotheby's, is very similar in composition, with a circular form rendered above an organic shape below it.
CECILY BROWN
Who Killed Cock Robin? (2014)
$4,500 on Artspace
Sotheby's estimate for Suddenly Last Summer (1999): $1,800,000 - $2,500,000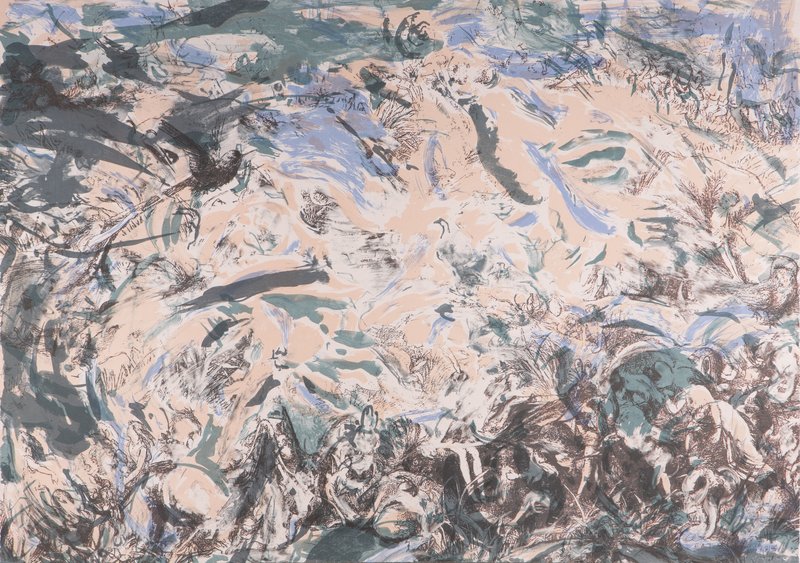 Cecily Brown is one of the most expensive living women artists—the fifth most expensive, according to Artnet News in January of 2017. She's known for drawing inspiration from a diverse range of influences—like Goya, Joan Mitchell, and Willem de Kooning—and injecting figuration (often explicitly sexual) into abstract compositions. While a 1999 oil on canvas is estimated at between $1.8 and $2.5 million, this 29 inch by 40 inch print, from a small edition of 32, is only $4,500 on Artspace.
RELATED ARTICLES:
Collecting Strategies: Invest in These 6 Artists Who Had Solo Shows at MoMA PS1
Why & How: An Easy Guide to Starting an Art Collection
8 Artists Recently Acquired by MoMA to Add to Your Collection