If there's one thing that suggests an artist's market value is quickly on the rise, it's the inclusion of their work into a museum's collection—an act that decidedly marks the artist's contribution to art history as significant. Here we've put together a collection of works made by artists that the MoMA acquired in the past year. Get 'em while they're hot!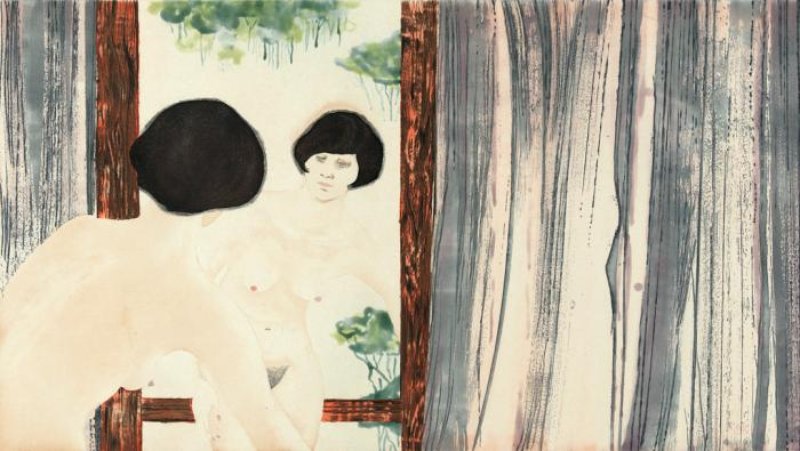 Saga (2013) is available on Artspace for $2,800
Swedish artist Mamma Andersson paints everyday scenes informed by her upbringing in the Scandinavian forests. Employing loose washes to illustrate theatrical domestic settings inspired by the cinematic imagery of Dick Bengtsson, Andersson makes dreamlike prints, paintings, and drawings that channel dreamlike narratives. MoMA recently added an artist's book by Andersson to their Drawings and Prints Department.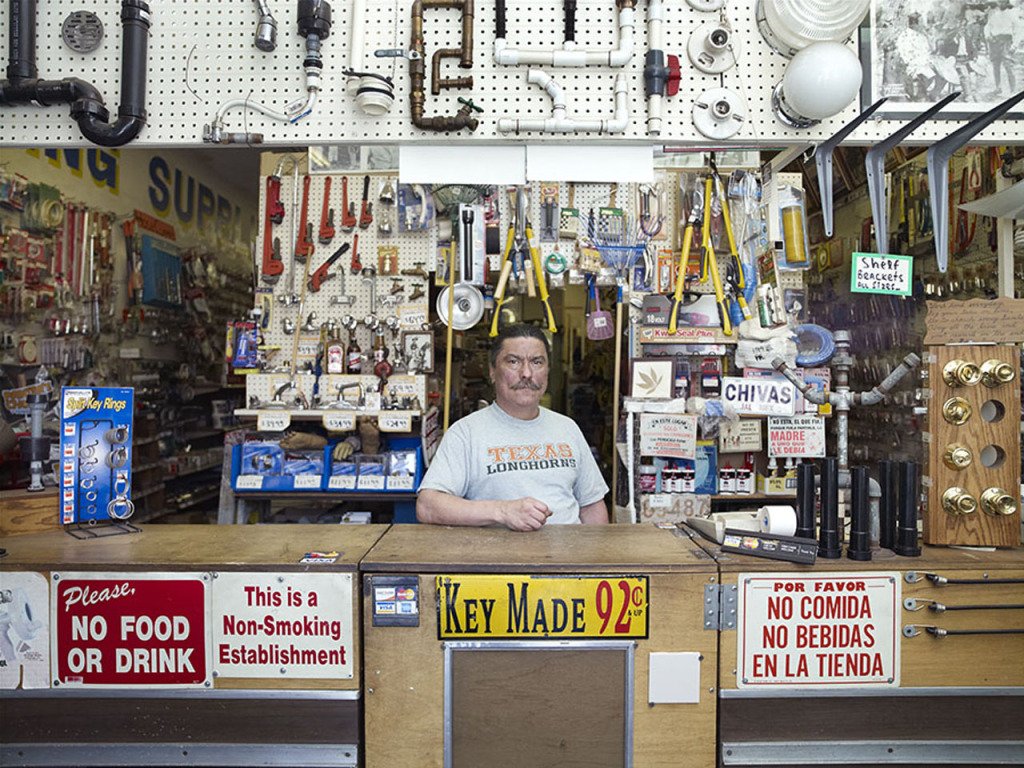 Bravo (2011) is available on Artspace for $250
Rising up in the 1990s during the culture wards between traditional and conservative values, Catherine Opie photographed American archetypes—people decked out in tattoos, piercings, and leather, members of the LGBTQ+ communities, high school football players, surfers… you name it. Two of Opie's iconic portraits have recently found there ways into the MoMA collection.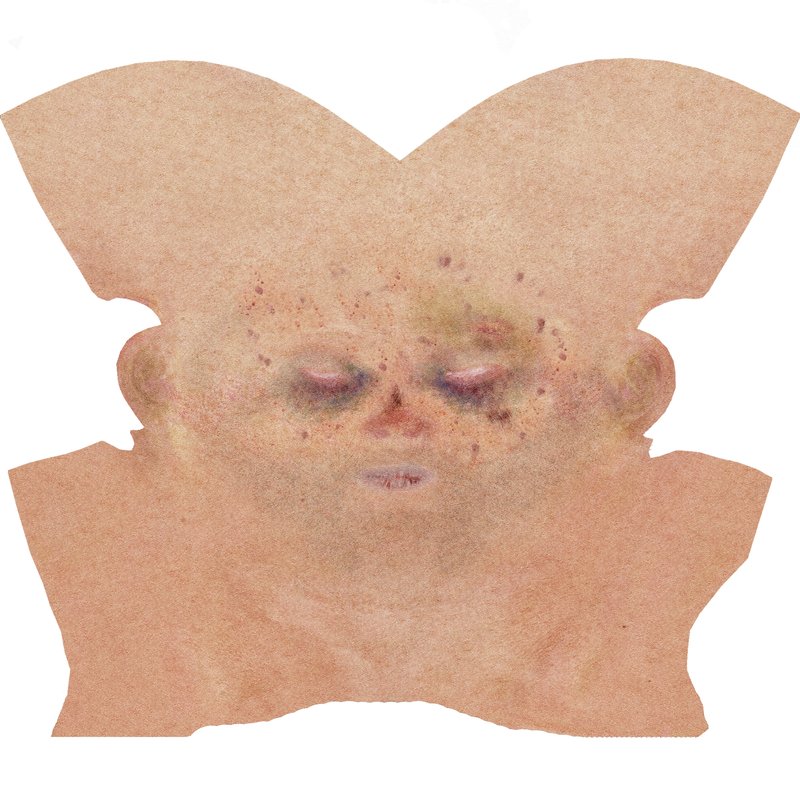 Safe Conduct Epidermal for Parkett 98 is available on Artspace for $1,900
The MoMA recently acquired an edition of this unnerving artwork by new media artist Ed Atkins. Atkins made the rubber mask as a replica of a computer-generated avatar's digital epidermis. The artist is known for frequently employing avatars and CGI characters in his experimental videos, which explore the ways in which digital forms of representation can create new versions of reality.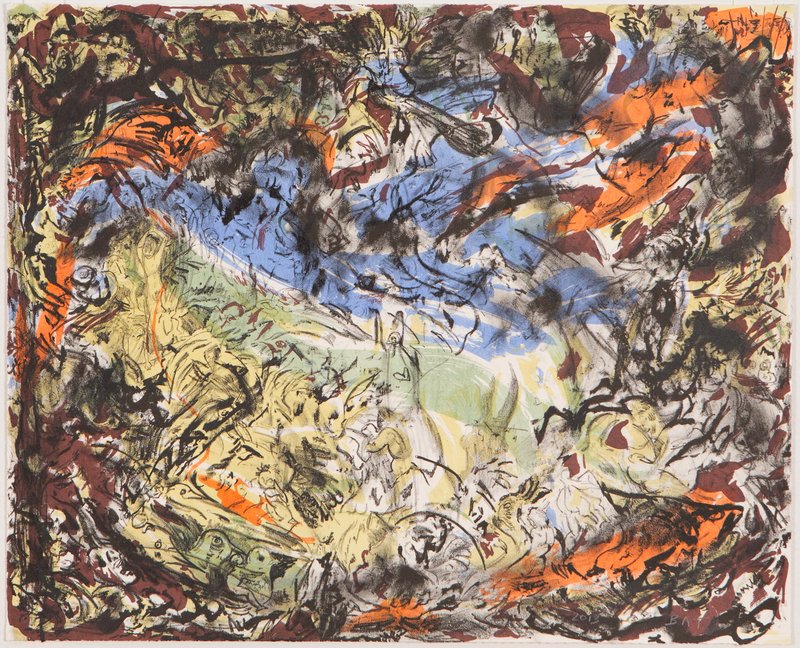 What the Shepherd Saw (2013) is available on Artspace for $3,200
While most painters pride themselves on espousing a style all their own, Cecily Brown has established herself by riffing off of masters like Goya, Cezzane, de Kooning, and Pollock. Integrated a multitude of styles and movements into a single canvas, the artist makes compositions that are both figurative and abstract, and a bit erotic and violent, from a perspective that is decidedly feminine and contemporary. The MoMA has recently acquired a 2015 work on paper by Brown—the third piece by the artist to make its way into the collection.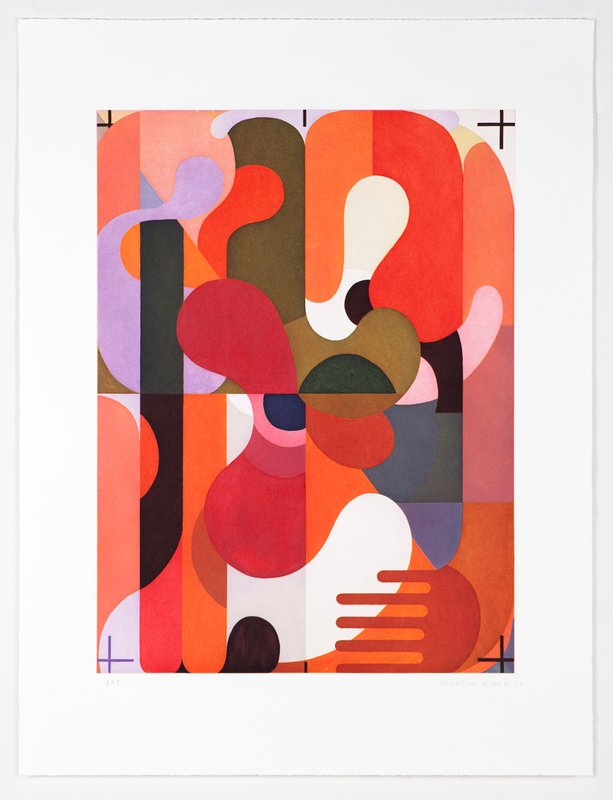 Composition with Registration Marks and Other Marks (2017) is available for $2,000

Growing up in Chelsea, New York's blue chip gallery hotbed, the 32-year-old Sebastian Black was introduced to art at a very early age (his mother is also an abstract painter.) Black's carefully considered paintings are geometric and quasi-abstract, suggesting figures like puppies or the female form. MoMA recently acquired a 2016 artist's book entitled Tails .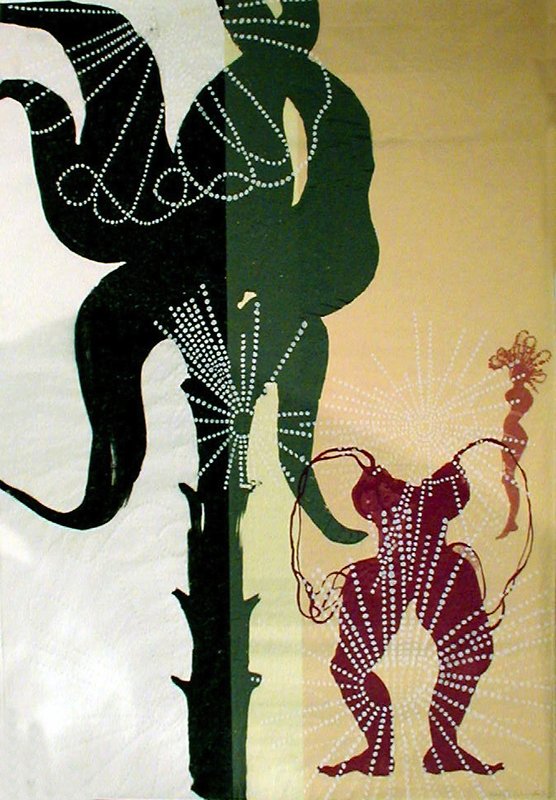 Afloat (2001) is available on Artspace for $3,500
Pakistani painter Shahzia Sikander puts a contemporary spin on ancient art, often taking cues from traditional Eastern ideas of music, texts, scroll painting, and the Persian art of miniature painting. "I'm interested conceptually in the distance between the translation and the original," Sikander told ARTnews . MoMA holds a total of 24 artworks by Sikander—including Afloat (2001) pictured above and Anchor (1999) , also available on Artspace.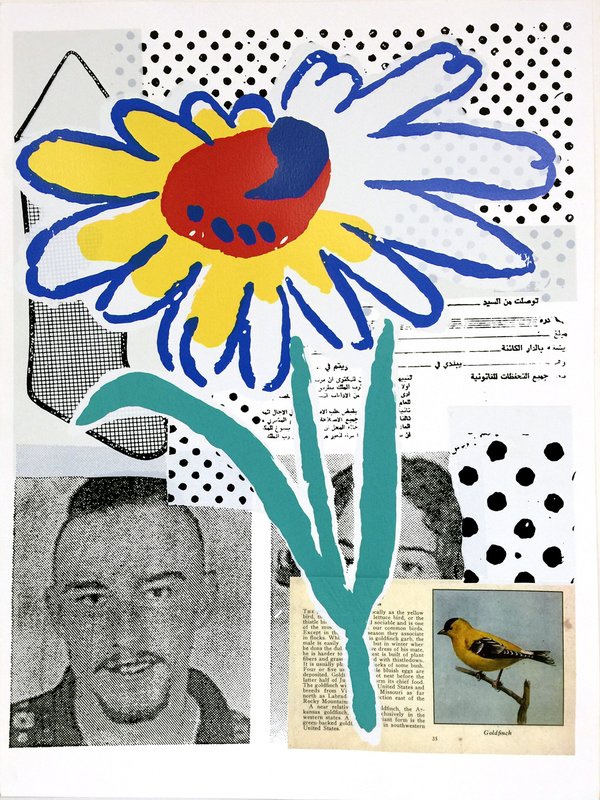 The Benefit Flower (1998) is available on Artspace for $2,500
Donald Baechler is the best kind of hoarder, filing away maps, playing cards, toys, and other visual imagery for later use in his bright and colorful compositions. First represented by Tony Shafrazi, the New York Dealer who discovered Jean-Michel Basquiat , Kenny Scharf , and Keith Haring in the '80s, Baechler has been the subject of numerous critical essays, solo exhibitions, and reviews. The Benefit Flower (1998), pictured above, has been in the MoMA's collection for quite some time, but the museum also just acquired a slew of Baechler's prints from the '80s.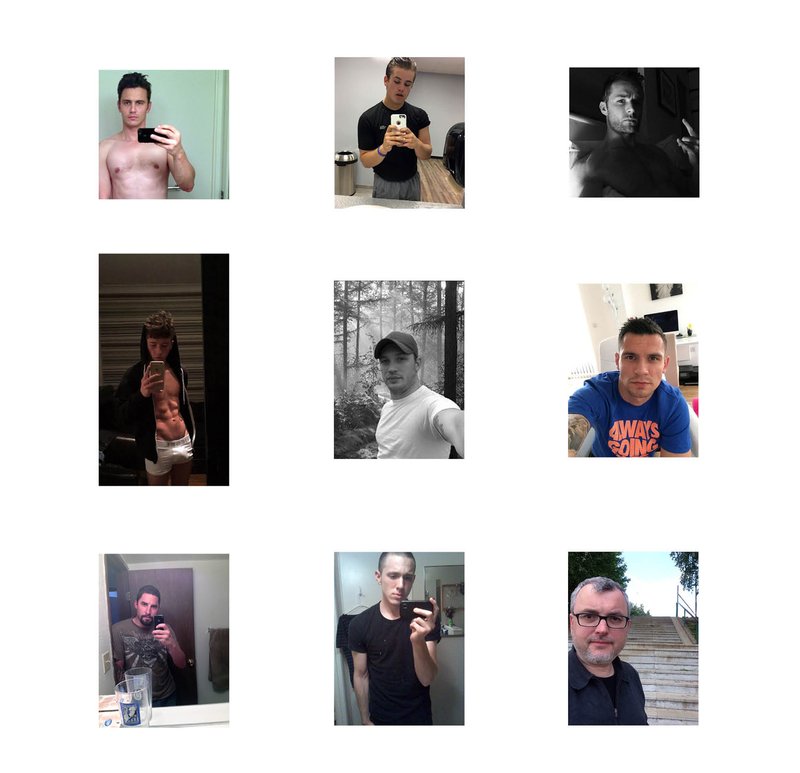 White Male Selfie, For Parkett 99 (2017) is available on Artspace for $1,900
Omer Fast's provocative storytelling weaves personal accounts with politically charged subject matter, covering issues like race, pornography, and war. For an edition with Parkett 99 , the Jerusalem-born, New York-based artist reproduced a series of selfies, questioning white male representation in the age of social media. The MoMA recently acquired this portfolio of nine digital prints.

BONUS:
PAUL STRAND
Philadelphia Museum of Art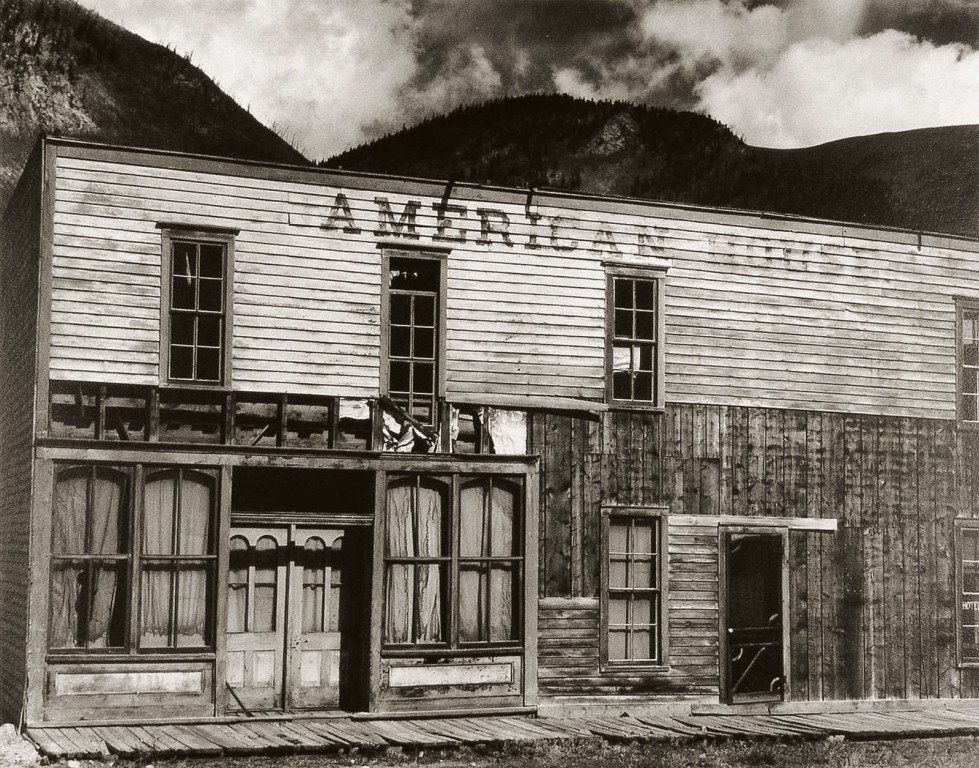 American House, Ghost Town, Colorado, 1931 (1931) is available on Artspace for $450
Born in 1890, Strand was one of the first artists to experiment with abstraction in photography. According to the Aperture Foundation, "He sought to invent form through photography rather than imitating it," according to the Aperture Foundation—which recently donated and sold over 3,000 prints and lantern slides by Paul Strand, "one of the preeminent photographers of the twentieth century," to the Philadelphia Museum of Art.
RELATED ARTICLE:
Steal Vs. Splurge: Don't Pay Auction Prices for Big-Name Artists