Four reasons to collect Pilar Wiley's patterned ceramic vessels:
1. Pilar Wiley's ceramic vessels act as canvases for her idiosyncratic mark making.
2. Influenced by West and South African pottery, Wiley plays up the ritualistic associations with clay with her repetitive glazing process.
3. Wiley has shown her work at NADA in Miami Beach, and Paramount Ranch, Keystone Gallery, and Young Gallery in Los Angeles.
4. Wiley's ceramics have been covered by Juxtapose, ArtNews, Whitewall Mag, The Creator's Project, Wallpaper, and others.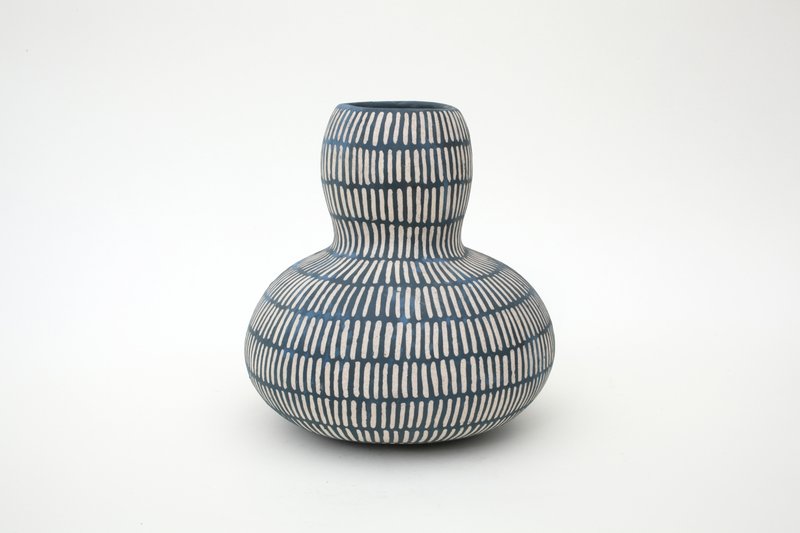 Indigo Matchstick Double Gourd is available for $900 on Artspace. Click to see more.
[related works]