Creative Time's artistic director Nato Thompson has organized a slew of powerful, socially-engaged public artworks—like Pedro Reyes's sold-out haunted house, Doomocracy, which conflated Halloween and the U.S. presidential election; Duke Riley's Fly By Night, a nightly performance of choreographed flocks of pigeons flying above the Brooklyn Navy Yard; and Kara Walker's A Subtlety, a massive sugar-coated sphinx-like figure made inside Brooklyn's legendary Domino Sugar Factory.
When Thompson isn't busy bringing ambitious public art projects to fruition, he somehow finds the time to write. In January, Thompson released a book called Culture As Weapon: The Art of Influence in Everyday Life, following the publication of yet another book about art and politics: Seeing Power: Art and Activism in the Twenty-first Century.
Here the celebrated curator and critic writes about his favorite artworks from Artspace's exclusive preview of NADA's upcoming art fair in New York, opening March 2nd. Browse the full preview here.
ASCO
First Supper (After a Major Riot), 1974
Nottingham Contemporary & Glasgow International, UK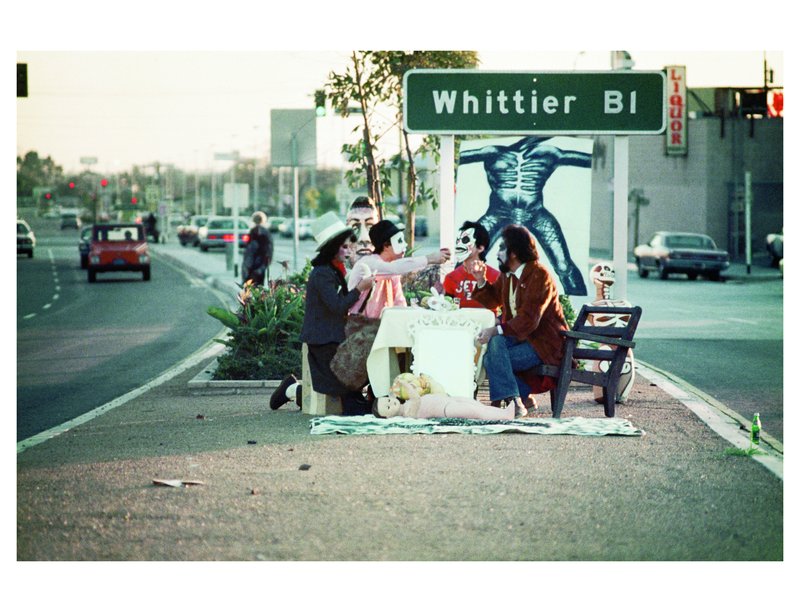 The punk, irreverent, and extremely important performance collective ASCO embody so much of what is good about Los Angeles in the '70s. Embracing sub-culture, boldly tackling political issues, and toying with gender, sexuality, and race, their infectious, playful, and biting interventions are legendary and historically critical. Here they sit dining as though at the Mad Hatter Tea Party in the midst of a Los Angeles in the throws of social upheaval.
HAROLD MENDEZ
Untitled (Juala), 2016
Patron, Chicago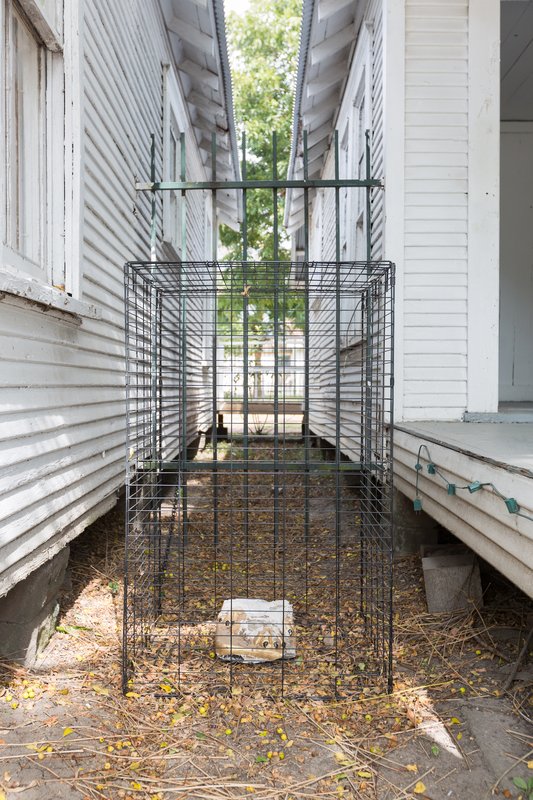 A Juala is a cage, a prison, a space of capture. Here Mendez again utilizes found material objects (bone, an animal cage, a found statue) to infuse them in his growing mythology of juxtapositions and infused social meanings. Mendez works with found objects loaded with meaning, like a Joseph Beuys-gleaner to produce hypnotic sculptures.
ALAN VEGA
Untitled, 2014
Galerie Sébastien Bertrand, Geneva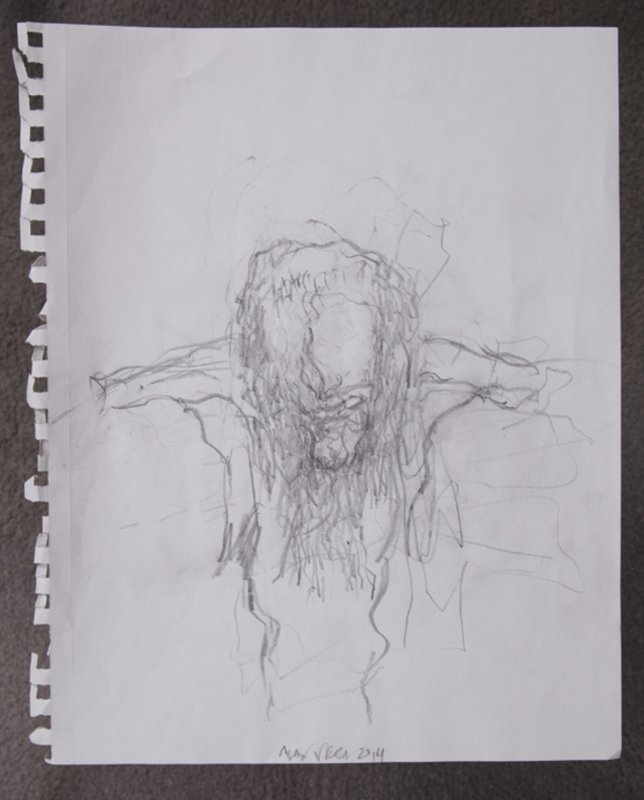 "Simply put, he lived to create." So said Alan Vega's family upon his death in 2016. The co-creator of the proto-punk band Suicide, Vega is legend not for just his musical contributions but his all-out energetic, emphatic, and exploratory approach to this life. His shows were legendary and ecstatic and so too are his rich, provocative artworks.
KEVIN ZUKER
Untitled (Black and White Sunset), 2015
11R, New York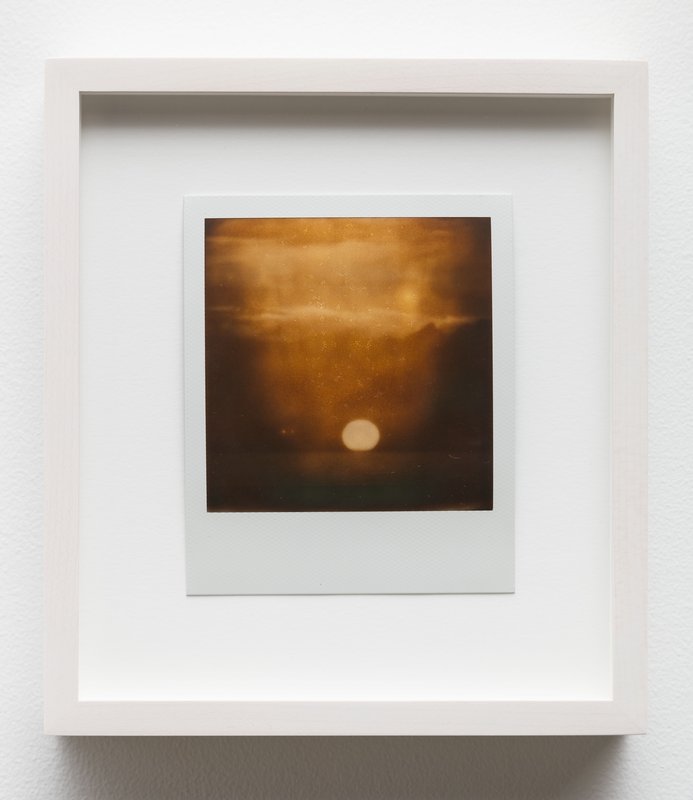 Never heard of Kevin Zucker before. My Google search shows that he has been showing for some time but glad to see this work. Just saw this chocolate sauce sky with an egg-dipped sun in it. Reminded me of these Polaroid's that Tarkovsky took that certainly set the stage for his psychedelic ventures into the outer space that is in our hearts.
LATOYA RUBY FRAZIER
If Everybody's Work is Equally Important Prints II, 2016
Lower East Side Printshop, New York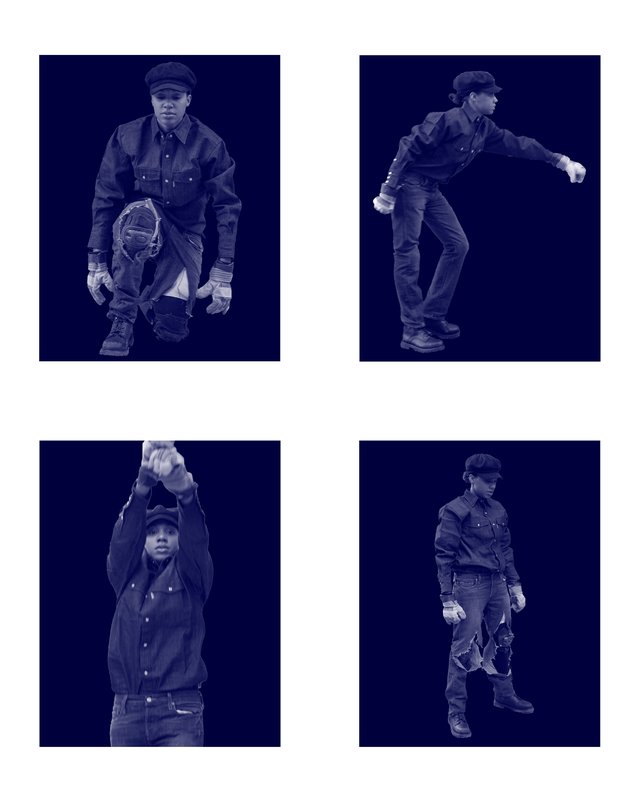 The phrase 'Everybody's Work is Equally Important' came from a Levi's jeans advertising campaign that swept through the hometown of Latoya Ruby Frazier: Braddock, Pennsylvania.  In reaction, Frazier mimed the labor done in the factories in front of the Levi's pop up store in 2010. Personal, political and always embodied, Frazier's work captures a particular moment in culture where the image of work moves against the grain of those who actually do it.
MARGUERITE HUMEAU
FOWP2, (Mutation), 2016
Nottingham Contemporary & Glasgow International, UK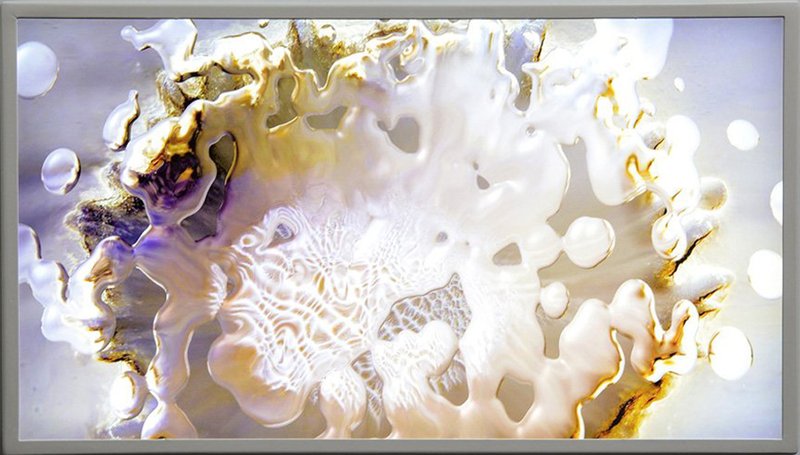 Humeau has said that much of her work is invested in "luminous horror." A sort of tilt of the hat toward the excessive bright and shiny future that much of the tech world displays, she mines the underbelly of science in encyclopedic voracity for a more complex relationship to humanity's delicate position. Her works are beautiful, operatic, extensively researched, and yet haunted.