The main fair during Miami Art Week hosts the bluest of the blue chip galleries—and the most expensive price tags. We scoured the aisles of Basel to find truly exceptional artworks for under $25,000. Here they are, in no particular order.
MAJA RUZNIC
Invocation, 2019
Karma, New York (Booth A11)
$20,000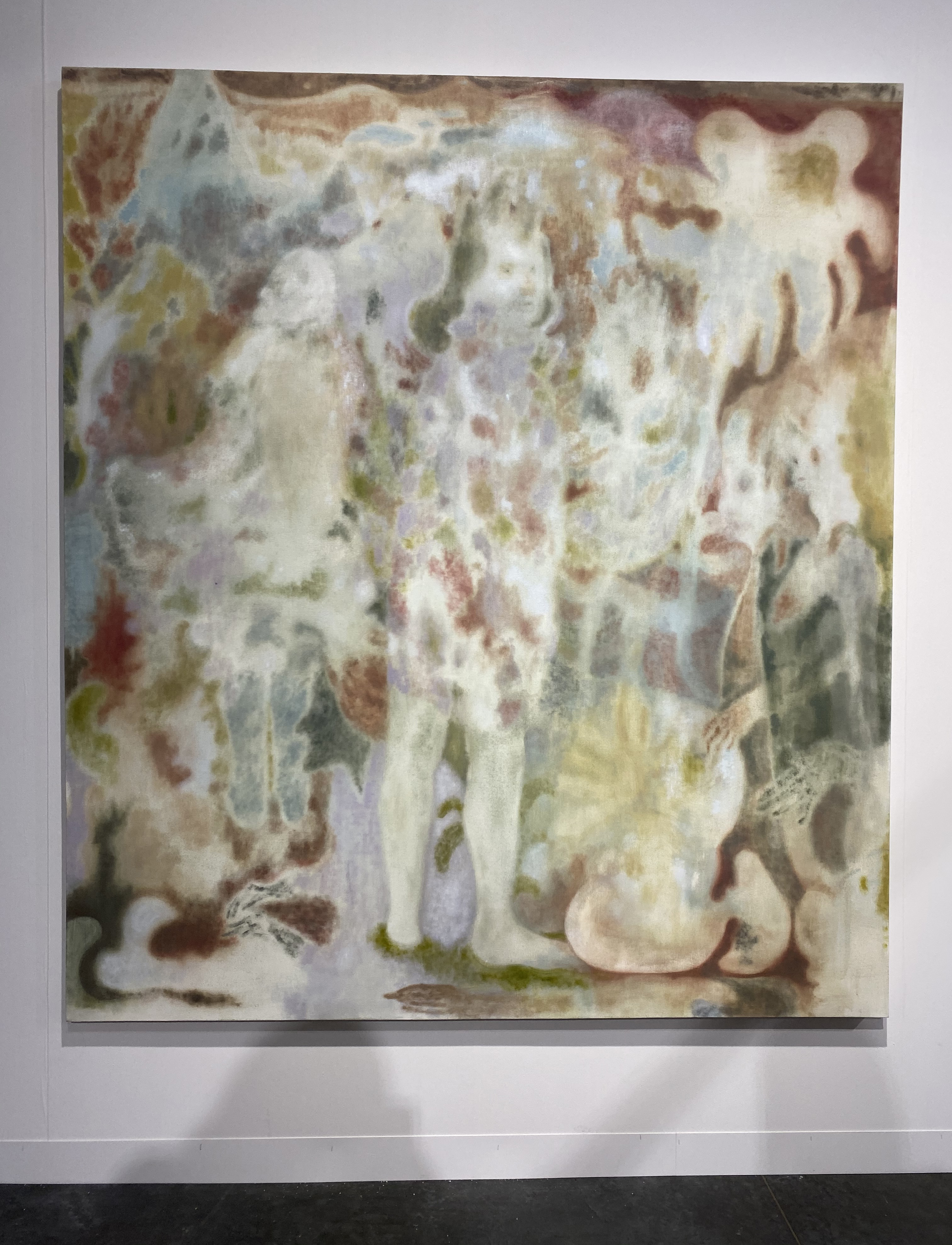 Born in Bosnia and currently residing in Roswell, New Mexico, Maja Ruznic makes paintings using diluted oil paints on primed canvas. Figures seem to dissolve, fading in and out of abstraction. Her images are expressionist, perhaps nodding toward the tradition of German Expressionism, and yet they seem completely alien, and a bit dark. This soft, muted style is somewhat new for the young artist, who had previously used saturated color generously. New York gallery Karma just began working with the artist. "She's not even on our website yet; that's how fresh she is," says the booth attendant. Invocation is the larger of two paintings on view at the booth, spanning a commanding 84 by 74 inches.
SAM ANDERSON
E, 2017
Tanya Leighton, Berlin (Booth B21)
$10,000 each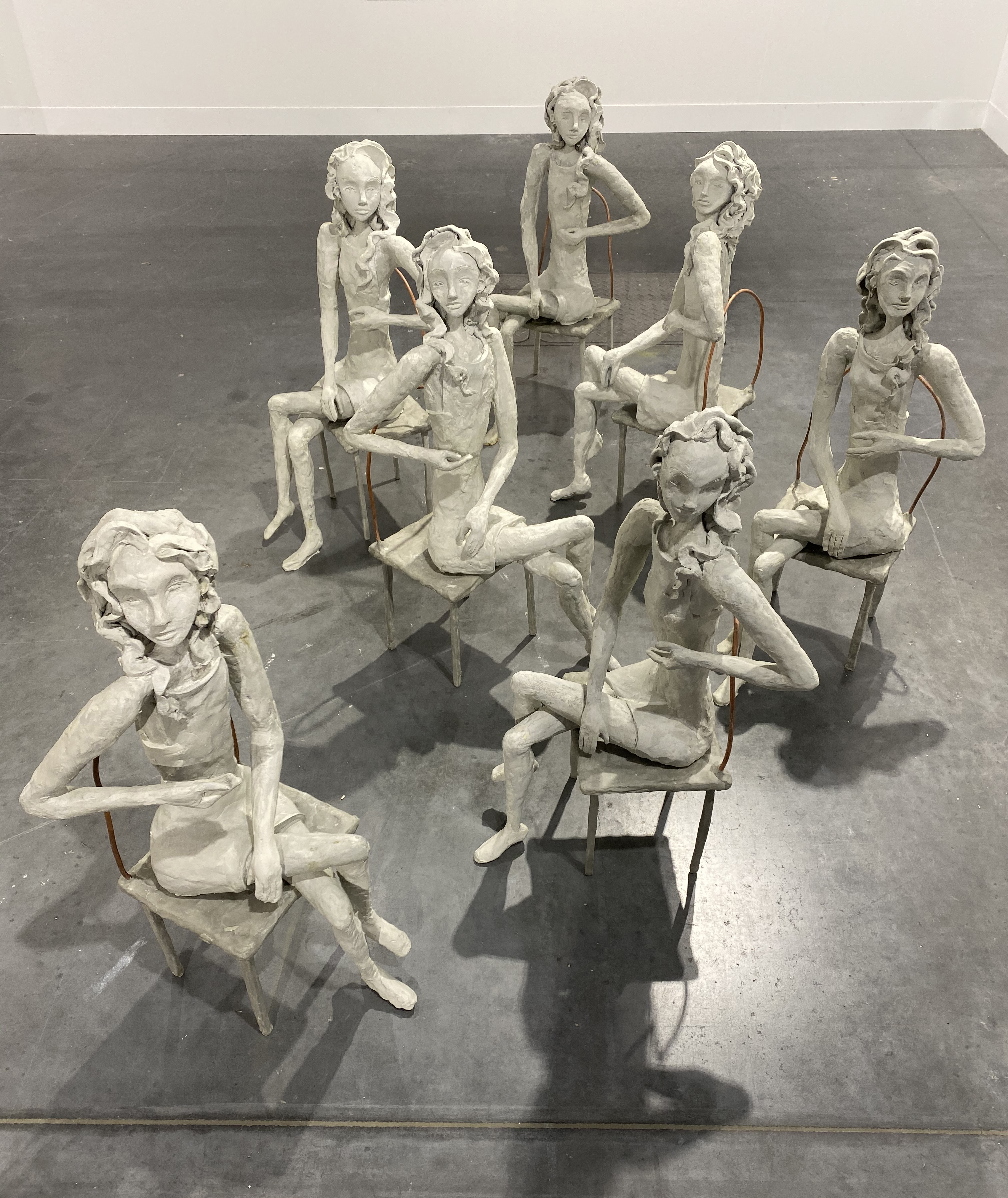 Sam Anderson's endearing sculptures inhabit a loose, cinematic narrative the artist that centers character tropes usually only secondary to a storyline: the waitresses, the teacher, other roles on the fringe. This grouping of unique hand-sculpted figures is based on a person in an old photograph taken at Studio 54. These were initially exhibited in a summer exhibition at SculptureCenter in New York. Characteristic of her work, the figures are unpainted and made from an epoxy clay. Anderson, born in 1982, recently showed at the Boca Raton Museum of Art in a two-person exhibition with Michael Dean, and received her MFA from Yale in 2010. Anderson is represented by Chapter in New York and Tanya Leighton in Berlin.
KATALIN LADIK
Untitled, 2019
$20,000 – 30,000 (3 photographs)
Acb, Budapest (Booth S9)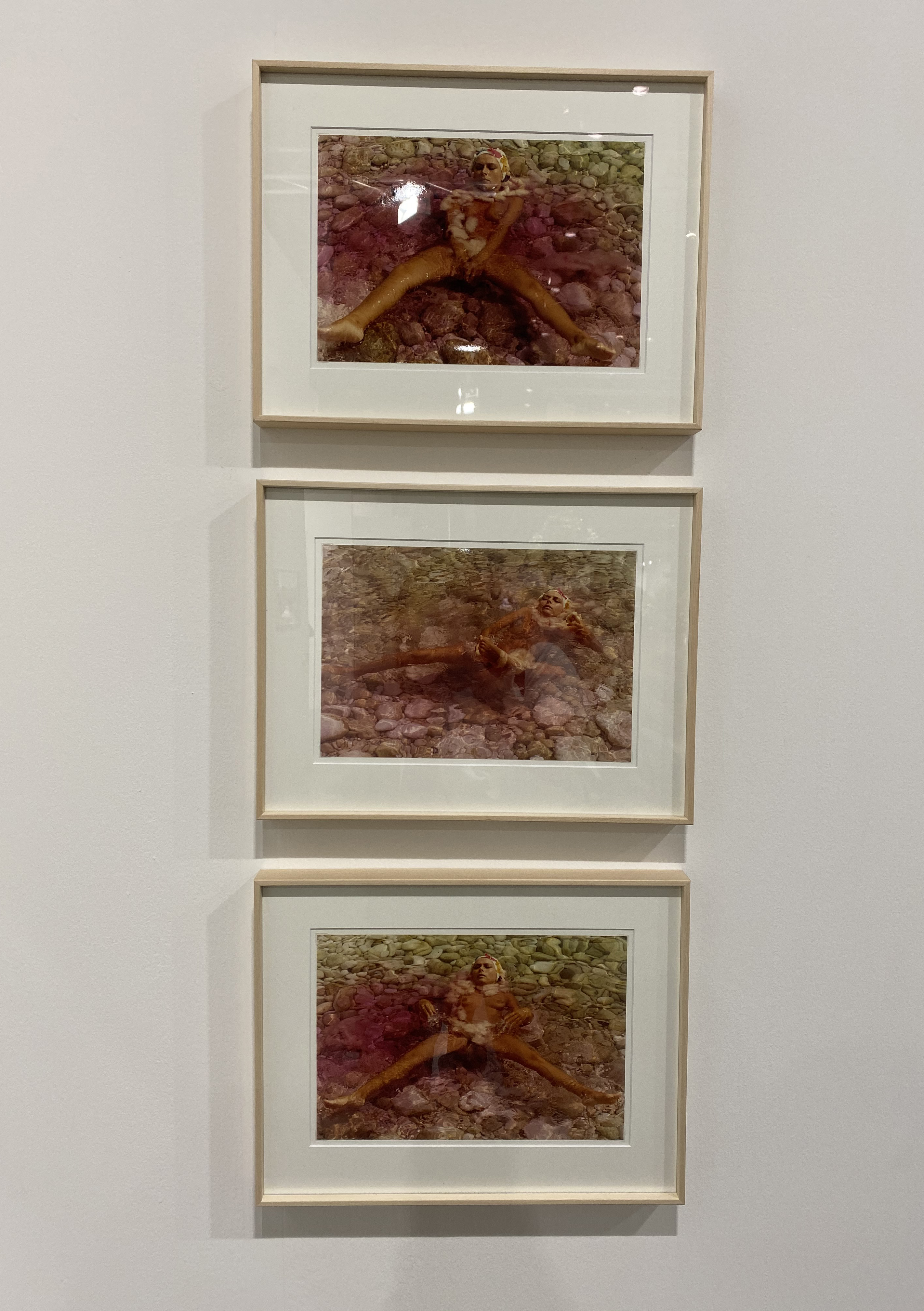 Underknown until the last five years, Katalin Ladik was a pioneer of feminist art in the late '60s and '70s in Eastern Europe. Born in former Yugoslavia (now Serbia), Ladik began using poetry and her voice as a medium, before moving on to performance and photography. Often depicting herself as physically distorted or disfigured, Ladik challenged female beauty expectations and stereotypes. Living in a socialist country, Ladik didn't receive much recognition while she was most active (in the late '70s), but the art world is catching up. She was included in Documenta 14 in both Kassel and Athens, and won the Lennon Ono Grant for Peace in 2016.
JOSEPH ELMER YOAKUM
Mt Snohetta near Andaisnes Norway, c. 1962-1972
Venus Over Manhattan, New York (Booth S16)
$18,000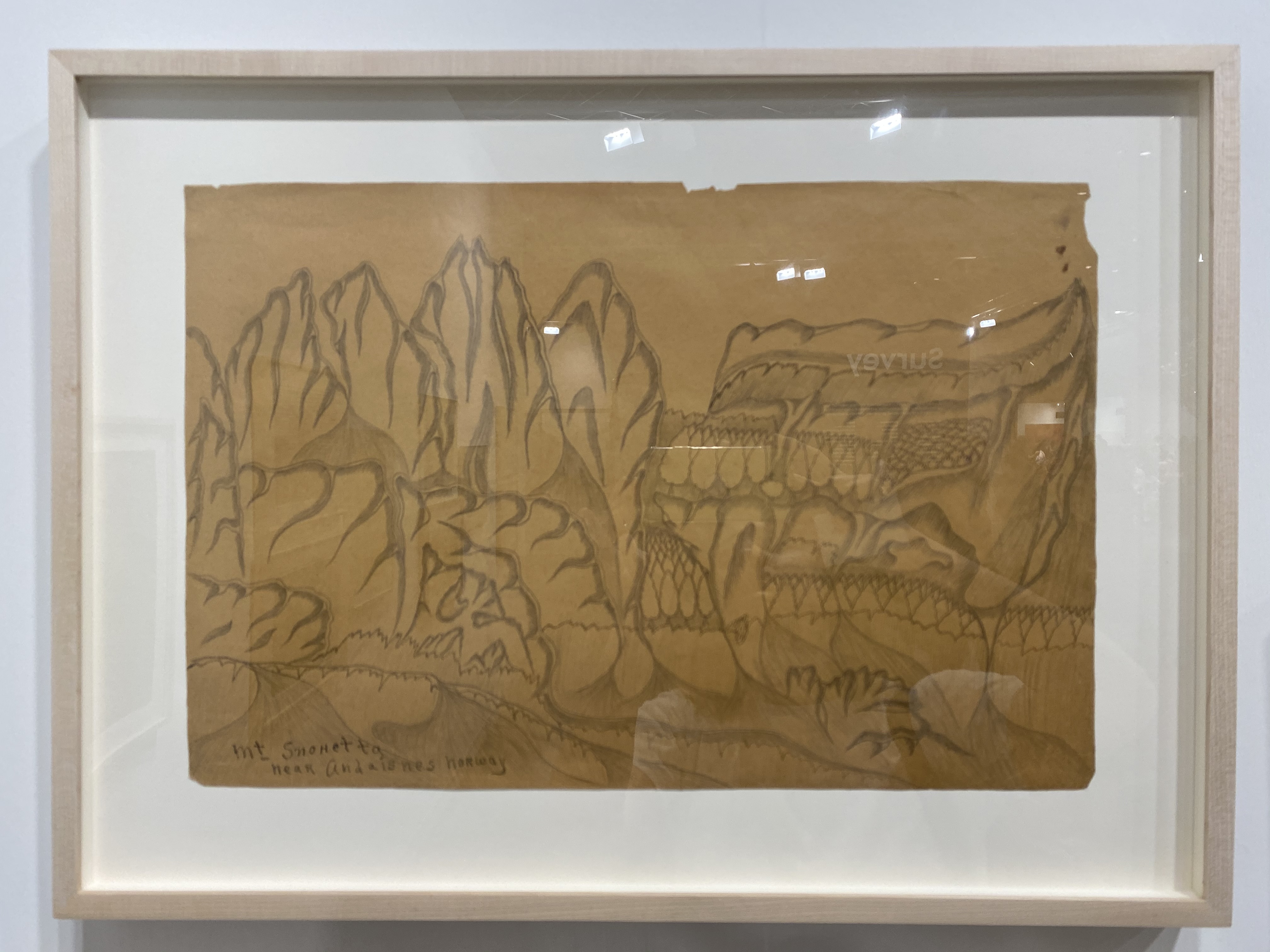 Typically contextualized within the history of Outsider Art, Joseph Elmer Yoakum is featured in a solo presentation at Basel. "It's nice to show his work in the context of a fair that isn't specific to Outsder Art," the booth attendant tells me. This past summer, Venus Over Manhattan mounted an exhibition of over 60 works by the imaginative artist, the largest survey of works in New York since 1972, when the Whitney exhibited a solo exhibition of Yoakum's work. An artist of African American and Native American descent, Yoakum traveled with the circus as a young man, then with the army during World War I, and later, train hopped in the American West. These travels informed his art making, which he began in earnest at the age of 72 in the early '60s in Chicago (where he made his permanent home in the late '20s). While most of the works on view at Basel are color drawings, several graphite drawings on brown paper are priced under $25,000, including the landscape pictured above.
SUZANNE TREISTER
SURVIVOR (F)/Museum of Space Music, 2018
Annely Juda, London (Booth B6)
$6,400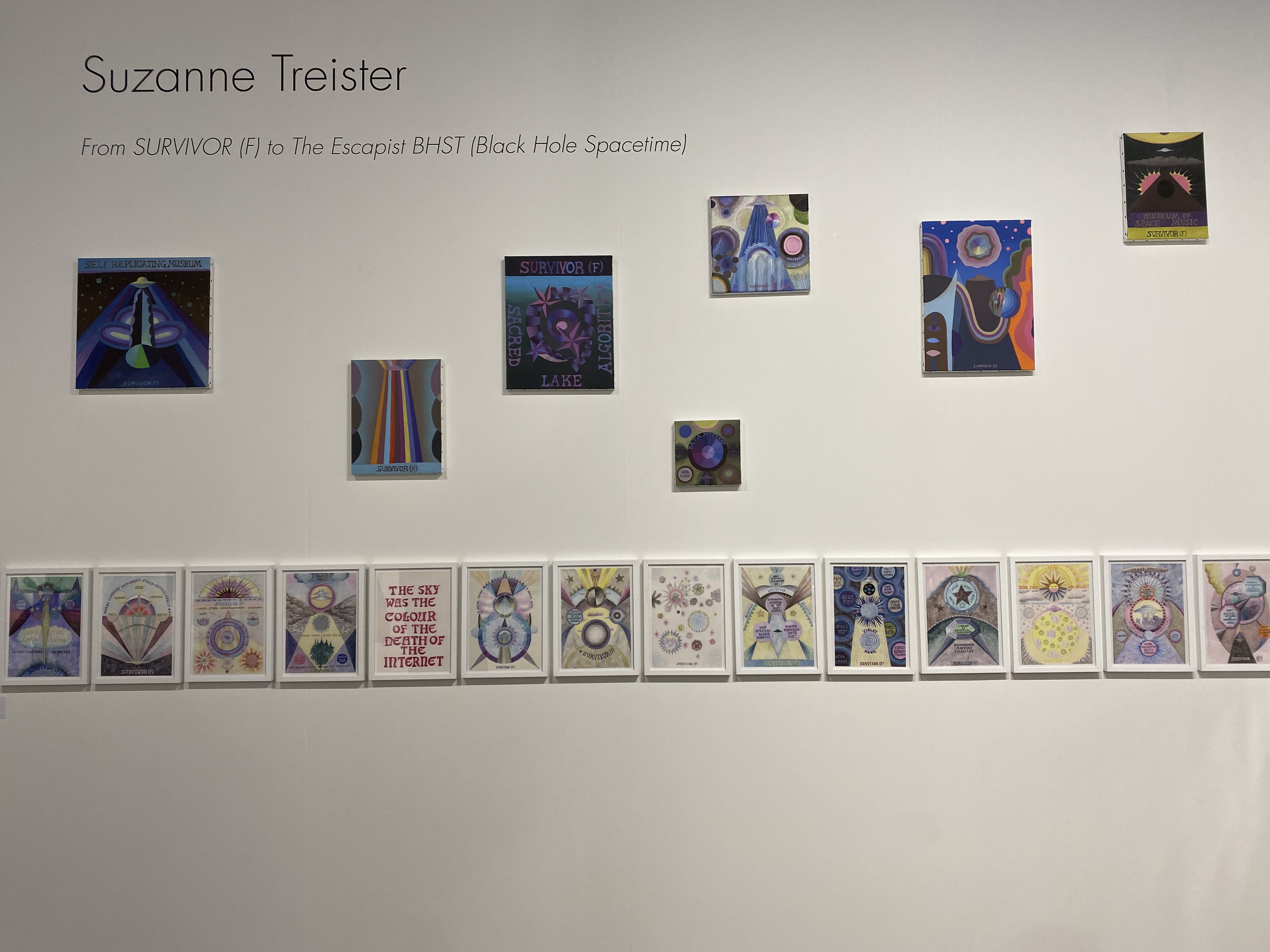 A pioneer of Net Art, British artist Suzanne Treister has made a career out of creating fictional worlds that imagine what humanity might be like in the future. One of her most known projects (1995) involved an alter ego named Rosalind Brodsky, an androgynous researcher form the "Institute of Militronics and Advanced Time Interventionality" who could travel through time. Treister is still engaged in digital and new media; the Serpentine recently commissioned her to create an augmented reality work. But the 61-year-old artist has also returned to painting, the medium she started out with in the 1980s. On view at Basel is a new series of works on canvas—and digital prints based on paintings—in response to the artist's residency at CERN in Switzerland. Like most of her work, the series illustrates a fictional narrative invented by the artist, one that imagines a post-digital future inhabited by a character named Survivor F. According to the gallery, it "draws on recent research in artificial intelligence and astrophysics to create a hallucinogenic imagining of spaces of human and non-human understanding within and beyond those of contemporary science and technology." The paintings range from $4,000 to $47,000, depending on size, and the editioned prints go for $1,100.
BENDT EYCKERMANS
A Man Lost, 2019
Carlos/Ishikawa, London (Booth N&)
$22,000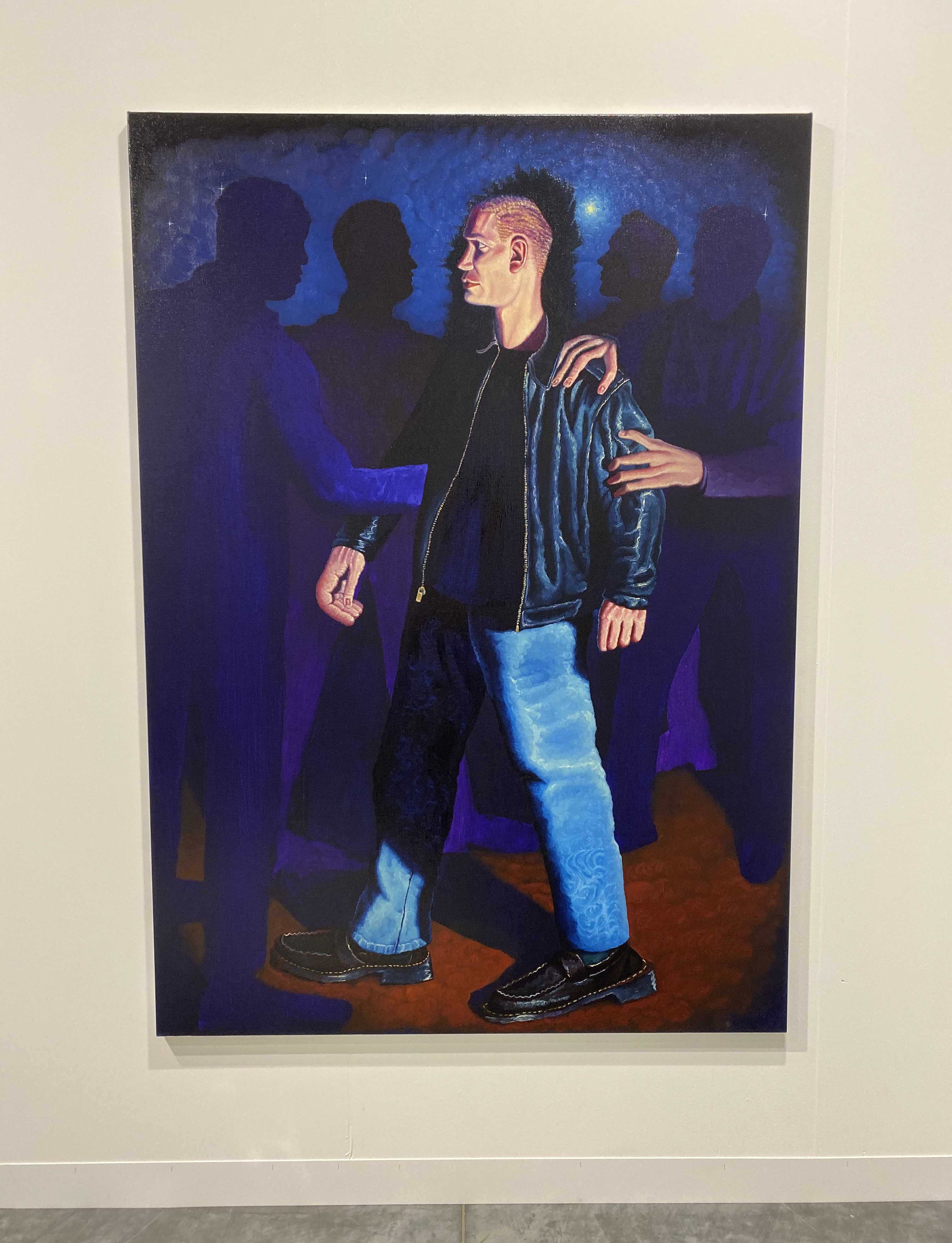 Young Belgian painter Bendt Eyckermans paints his recent memories from every-day life as he moves through the streets of his resident city of Antwerp. Emotional and atmospheric, his images seem as if spotlit, theatrical and dramatic. The artist is highly influenced by the history of Belgian painting, especially Latem School of the early 20th century, and the work of Constant Permeke. "I wanted my work to be influenced by the Belgian cultural heritage and to be as Belgian as possible," the artist told Keleidoscope earlier this year. The young artist artist (born 1994) has primarily shown in Europe and London. He currently has an exhibition on view at Gallery Sofie Van de Velde in Antwerp until January 5.
FRIDA ORUPABO
Untitled, 2019
$16,000 (entire series is an edition of 5 with 1AP)
Nordenhake, Berlin, Stockholm, Mexico City (Booth C18)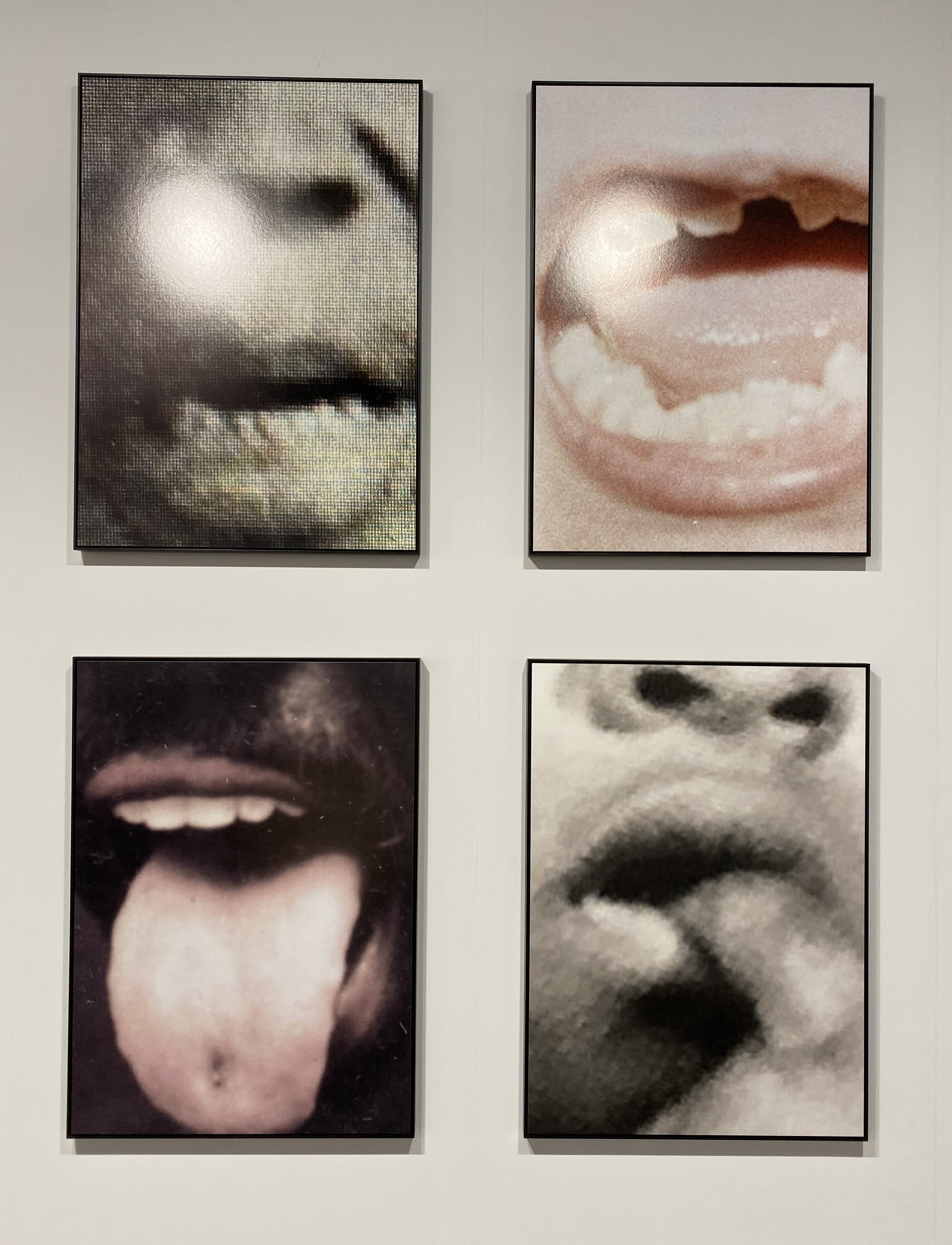 Norwegian-Nigerian artist Frida Orupabo was discovered and mentored by artist Arthur Jafa, who found out about her through Instagram (@nemiepeba) and subsequently included her work in his exhibition at the Serpentine Galleries in 2017. Like the images on her social media account, her works are based on appropriated imagery. While much of her previous work involved collages pinned directly to the wall, typically of African women, the work on view at the fair is a series of four found images, framed in a grid. Each a photograph of a mouth, the work suggests an "ambiguity between expressions of violence and orgasm," the booth attendant tells me. Employed as a social worker until just this past June, Orupabo has been included in the most recent Venice Biennale, and shows at the Museum of Modern Art Warsaw, Kunstnernes Hus Oslo, and Gavin Brown's Enterprise in New York.
RELATED ARTICLE: