Whatever the artist Sanya Kantarovsky is attempting to do with his paintings, he isn't simply trying to pleasure the viewer. "I am not after this idea of pleasure, of looking at something pretty or beautiful," the Russian-born artist explained recently to the author, curator and academic Jason Rosenfeld in The Brooklyn Rail. "That seductive quality of a painting—that way a painting can pull you in—can also give way to a much more complicated experience, one that couldn't be articulated as pleasure. It is perhaps something unnamable, something that creates a sense of delay, a sense of discord, that you then have to work to wrap your head around."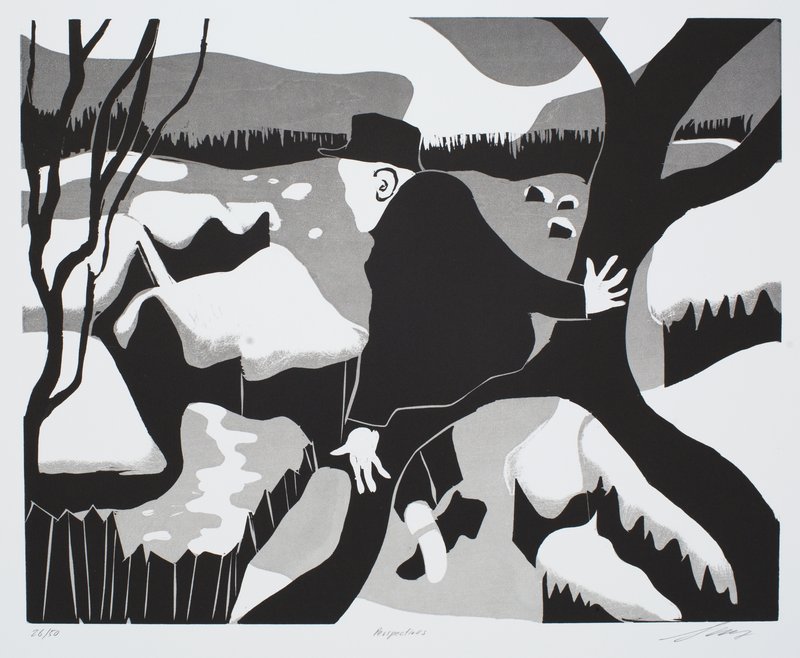 Kantarovsky's paintings are, of course, immediately enjoyable and impressive, with echoes of Luc Tuymans, Peter Doig, Marc Chagall, Philip Guston, Gauguin, Matisse, and the Viennese Secession apparent in both their style and subject matter.
An admirer of children's book author-illustrators such as Tomi Ungerer, as well as challenging conceptual, contemporary artists including Mike Kelley and William Leavitt, Kantarovsky's figurative work seems to offer and also withhold some dark, comic narrative.
Born in Moscow in 1982 and raised by his mother and maternal grandparents, Kantarovsky's early life was one of simple, cultural stimulation. The adults in his early life "were intellectuals, but with no pretension or social ambition," he told Vogue recently. "They were really magnetic, and a lot of wonderful people crossed their path and would come over for dinner or just to drink tea and smoke cigarettes in the kitchen."
SANYA KANTAROVSKY - Proximity II, 2016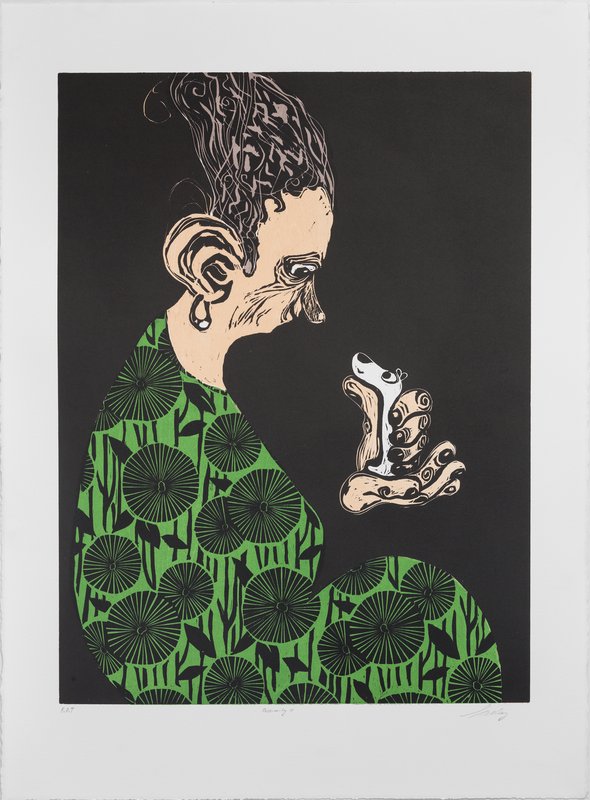 The family relocated to Rhode Island in 1992, an event that the artist regards as "a huge rupture, and still the central trauma of my life". Kantarovsky arrived with little English, but understood that he had garnered a decent grip on the local language once he was able to charm his classmates. "You know you've mastered a language when you can make somebody laugh, not at you but with you," he recalled.
Graduating from RISD in 2004, Kantarovsky worked as a commercial artist in New York, before joining the graduate program at UCLA from 2007 to 2011, and taking a residency at the Skowhegan School of Painting & Sculpture, in 2008. He has since gone on to stage a series of extremely well-received solo exhibitions, on both sides of the Atlantic; and his work is now in the permanent collections of Tate Britain, the Hammer Museum at UCLA, the Hirshhorn Museum and Sculpture Garden, Washington, and the Whitney Museum of American Art, New York, among others.
Today, the artist, his wife, the video and performance artist Liz Magic Laser and their young daughter, Vera, live in Brooklyn, in a house that Kantarovsky has decorated, with a little help from fellow painter and friend, Nicolas Party.
SANYA KANTAROVSKY - Resistance, 2017
Kantarovsky, like Party, doesn't limit his artistic practice to the painted canvas; he continues to work in other media, including video and sculpture. "A conceptual painter friend recently told me that you can only be a good artist or a good painter—one or the other," he told the Brooklyn Rail, "I think there's some truth to that, but I'm of the mind that being both is possible, albeit very difficult."
Difficulty, however, is something that Kantarovsky does best. In attempting to account for his work, the artist reaches back to the old country, employing the Russian avant-garde term, Ostranenija, to make strange. "This was the notion that art had to defamiliarize something and make you feel you're looking at it for the first time," he explained. "Those are ideas that resonate with me more." Perhaps that is something we're all looking for in art too.