Amidst its unyielding labyrinth of buildings, twisting roads, hidden staircases, and obscure alleyways, trying to find anything in Hong Kong can often present itself as a daunting challenge. Locating the pulse of its art scene is no exception. In a city famous for its rich antiquities market, a contemporary art presence seems comparatively nonexistent. Despite a few small commercial galleries dotting Hollywood Road in the Central District, Hong Kong's bustling international metropolis, sky-high rent prices, and limited real estate options might have you think there's little room for a creative community to grow.
The struggle for local creatives is certainly real (there's only one art supply store in the whole city!) but since when has that stopped artists? The past twenty years have been a particularly pioneering period for art in the former British colony—Hong Kong's return to Chinese governance in 1997 is no coincidence. Tucked away in inconspicuous side-streets and unmarked buildings is a creative community that has been industriously paving the way for artists and art lovers alike. So keep your eyes peeled and your passports ready—here are some of the driving forces that make Hong Kong a major player on the contemporary art map.
AN UNBEATABLE COMMERCIAL MARKET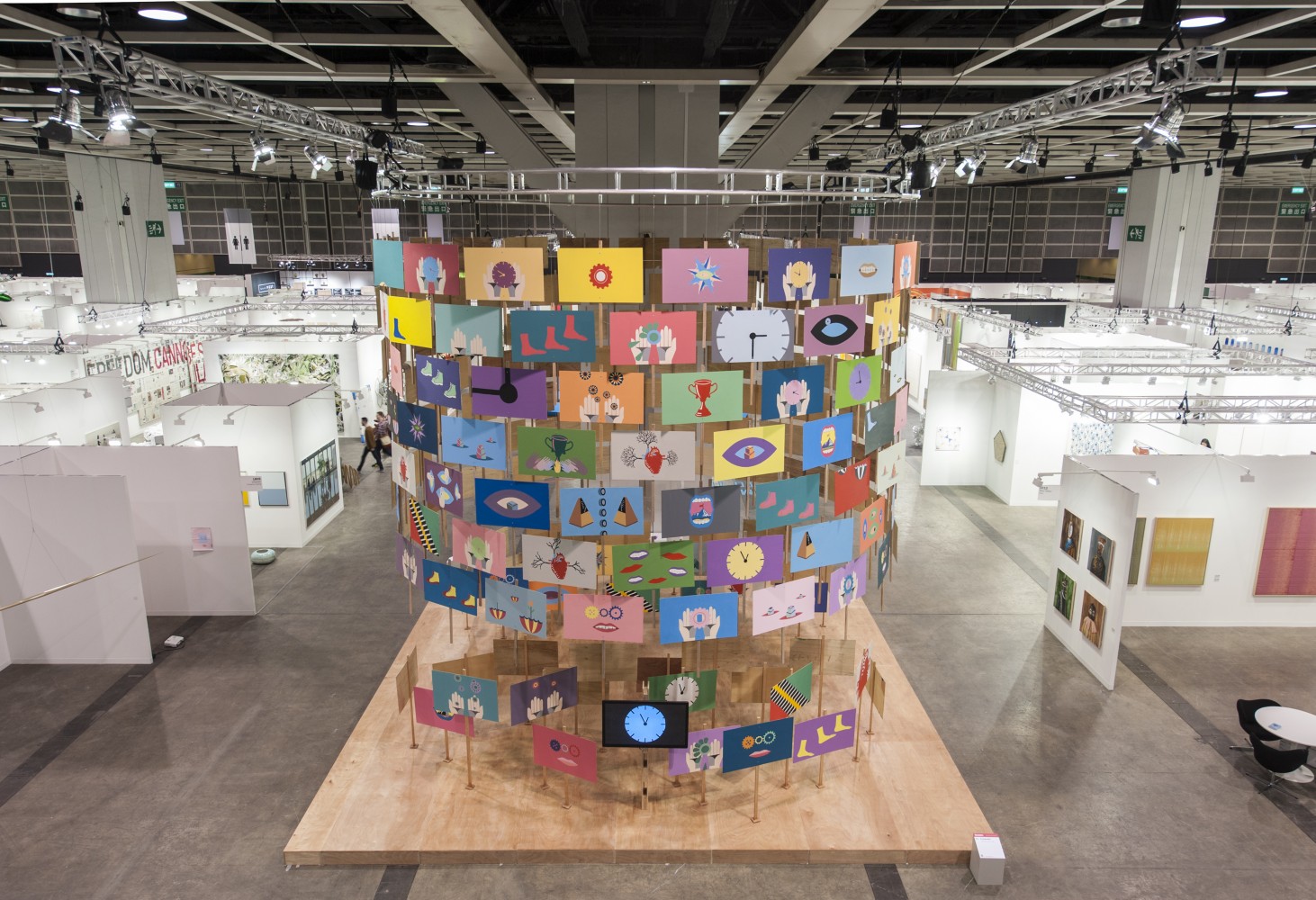 Art Basel Hong Kong 2016
There's nothing like cold, hard cash to really grease the wheel. In a city so hard-wired for trade, it's almost shocking that it's taken so long for art's commercial element to establish itself in Hong Kong. There's no commodity tax for crying out loud!
Undoubtedly following the commercial trail of large international galleries such as Gagosian and Ben Brown, Art Basel didn't arrive to Hong Kong until 2013. The three-day annual event has been instrumental in generating a public interest and an awareness of art's commercial viability. To quote a Drake album that came out the September following Hong Kong's first Art Basel: "Nothing Was the Same."
While international galleries have helped foster a commercial outlet for contemporary art, local establishments such as 10 Chancery Lane, Wellington Gallery and Parkview Gallery laid the initial groundwork, leverage their close relationships with local and international artists alike. A distinctive trend in these local galleries is their remarkable, up-front art consultancy service, where the gallery helps clients find or even commission an artwork that suits their aesthetic needs. Talk about service!
THRIVING INDEPENDENT ART SPACES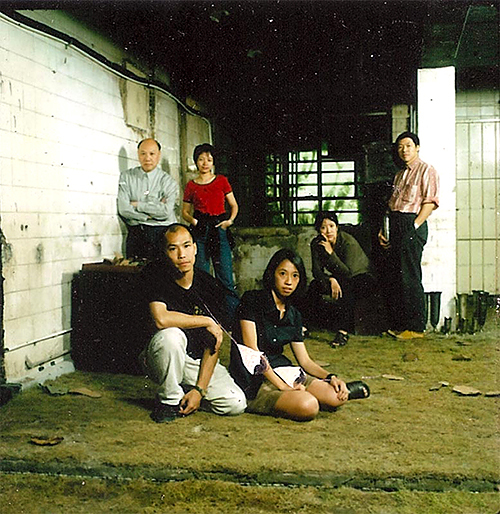 The founders of the artist-run nonprofit Para Site
Sure, money greases the wheel—but someone's got to make that wheel in the first place. Independent art spaces, free from the rule of commercial interests, are crucial to the development of any truly creative community, and Hong Kong is home to some really great ones. Largely supported by the Hong Kong Arts Development Council (a statutory Government body created in 1995), these nonprofit spaces have been vital in nurturing cultural discourse and action.
Para Site is one of these spaces. Established in 1996 by a group of local artists, Para Site was Hong Kong's first artist-run art space and has been an active and essential presence ever since. It produces 8 to 10 exhibitions annually and hosts public programs, residencies, conferences, and educational initiatives that aim to develop a critical understanding of local and international contemporary art. The nonprofit also published Hong Kong's first arts magazine, P/S, a quarterly bi-lingual edition that ran from 1997 to 2006.
If you're looking to get your hands on some hard copies of P/S, look no further than Asia Art Archive—a free online and brick-and-mortar arts archive in Hong Kong. With one of the most valuable growing collections of material on the recent history of art in the region, Asia Art Archive builds tools and communities to collectively expand knowledge through research, residencies, and educational programs.
THE WEST KOWLOON DEVELOPMENT PROJECT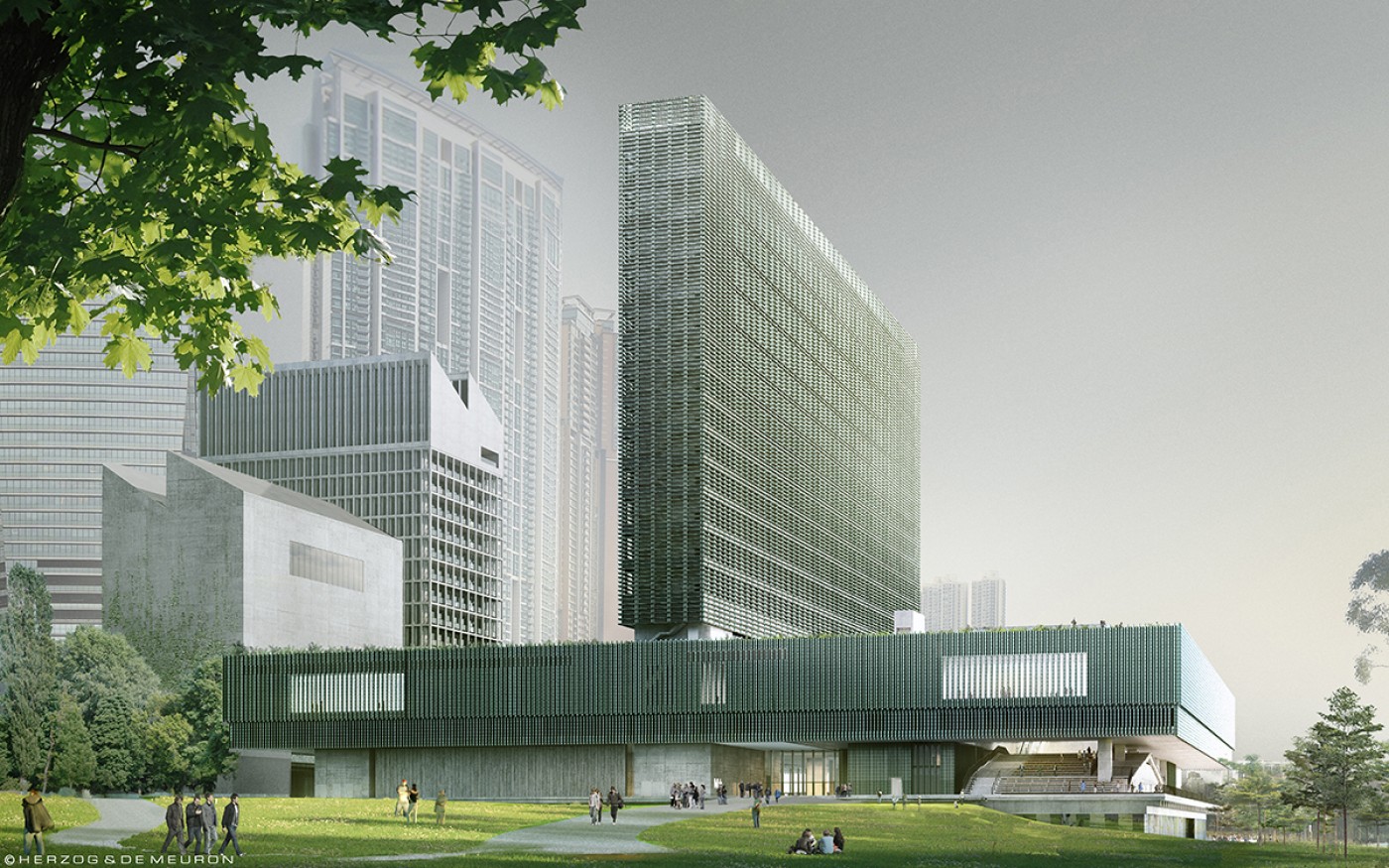 Plans for the new M+ Museum of Contemporary Art opening in 2019
Set to be the crown jewel of contemporary art in Hong Kong, this exciting massive infrastructural complex will be one of the world's largest real estate enterprises dedicated to the arts. Stretching across 40 hectares of reclaimed land along a harbor-front promenade on Hong Kong's mainland, the site will feature a sculpture garden, performing arts theater, and the new M+ contemporary art museum.
Scheduled to open in its totality by 2019, the development project has world-class ambitions. The museum alone aims to be "one of the largest museums of modern and contemporary visual culture in the world." At 183,000 square feet, the museum's design includes three cinemas, a lecture theater, performance spaces, and a roof terrace with an unbeatable view of Victoria Harbor and the iconic Hong Kong skyline. If that isn't exciting enough, you can already browse through some of the museum's fantastic permanent collection online.
...
There must be something in this bustling metropolis' stifflingly hot, tropical air that has made it such a fertile climate for contemporary art. It's growth rate is almost alarming! In the words of Para Site's current director Cosmin Costinas, "this organization was founded 20 years ago by seven local artists who were part of a tiny group of people who were making art in Hong Kong. Now, that small group has grown to a community of hundreds of people. When I walk out into our gallery, almost everyone I see is in their early twenties. There's so much new energy." One can't help but eagerly anticipate all that's to come on this bright and booming new horizon, so set your alarms—the sun still rises in the East.