Drawn from the desert sands of Israel's coastline, Tel Aviv, in just over a hundred years, has grown from a settlement of roughly 60 families to the second-largest city in the country and the third on the entire Mediterranean coast. Its population today is over 380,000. With its name taken from Theodor Herzl's Altneuland, a novelabout a Jewish socialist utopia, and much of the rapid development coming from European émigrés, Tel Aviv's very bones reflect the grand aesthetic ideas of the last century. The Bauhaus movement in particular, brought to Israel by Germans fleeing the Third Reich, led to the construction over 5,000 buildings in that style alone, it's soft palette earning Tel Aviv the nickname "The White City." Place this legacy within Israel's geographic location at the nexus of ancient European, Arabian, Middle Eastern, and north African civilizations, then add a coastal climate more temperate than inland Jerusalem, and you get a city that—much like Beirut, barely 100 miles to the north—quickly developed into a major hub of contemporary art.
Something about this confluence has made Tel Aviv a nerve center for contemporary photographers in particular, who often deploy the sweeping tableaux of large format, chromogenic prints within the modern nation's complicated geopolitical landscape. Photojournalism and documentary photography also have strong legacies here, and the boundaries between them and more "fine art" forms are often nebulous, if accepted at all. The ten Tel Aviv-based artists below show the city's interest in identity and geopolitical circumstance, executed with a characteristically cool Mediterranean wit.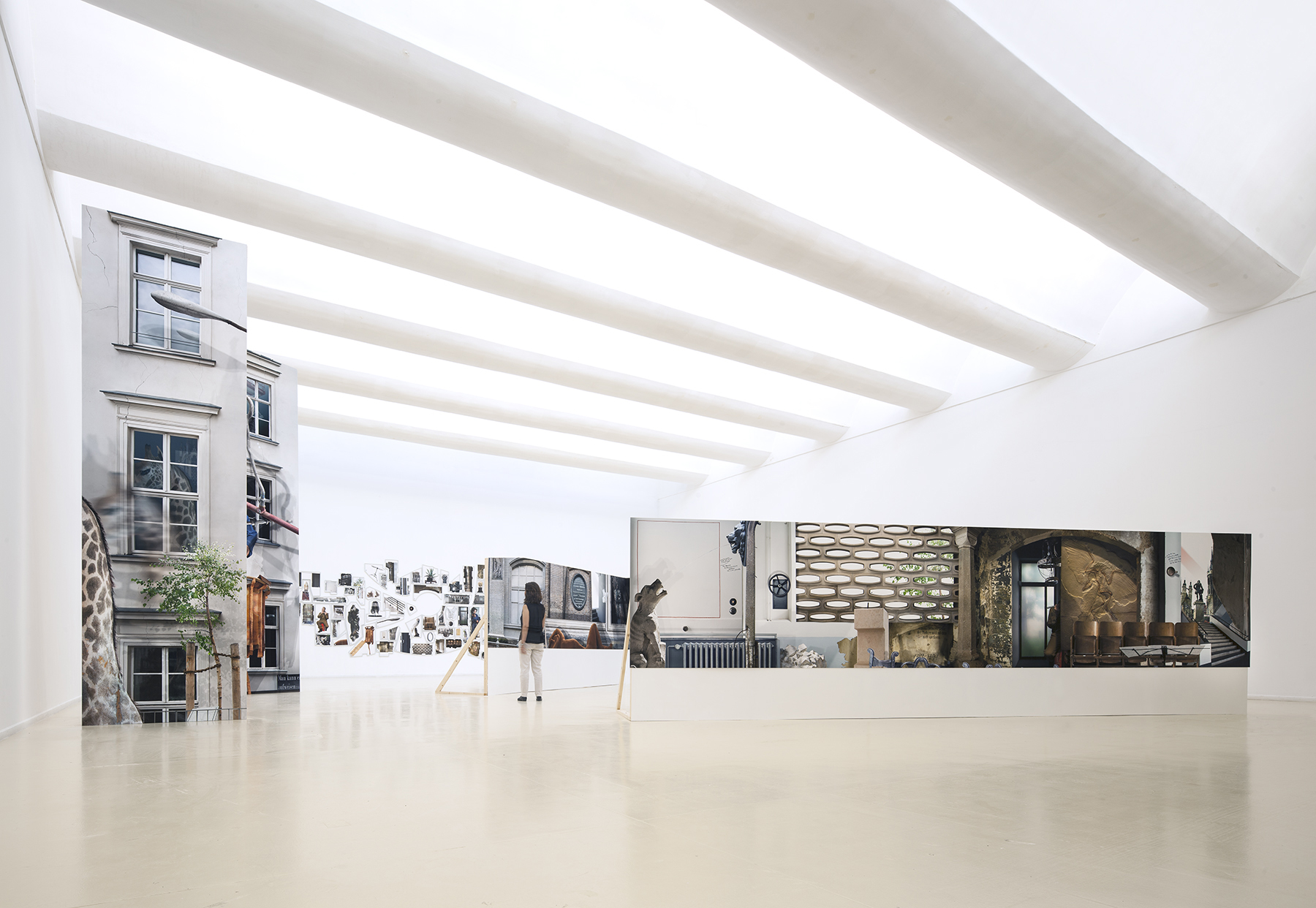 Ilit Azoulay, installation of Implicit Manifestation, 2014
Ilit Azoulay is an archaeologist of sorts, who uses her camera to document buildings and objects slated for demolition. She excavates objects and fragments, bringing them back to her studio, where she photographs them under uniform conditions—consistent lighting, lenses, etc. Finally, the objects are digitally collected onto a single "wall," an artificial canvas on which the photographed items are arranged into large-scale panoramas of fictitious, or even "impossible," spaces. Her work has earned solo exhibitions at the prestigious KW in Berlin, as well as Herzliya Museum of Contemporary Art, Museum of Contemporary Canadian Art in Toronto, and Parc des Ateliers in Arles.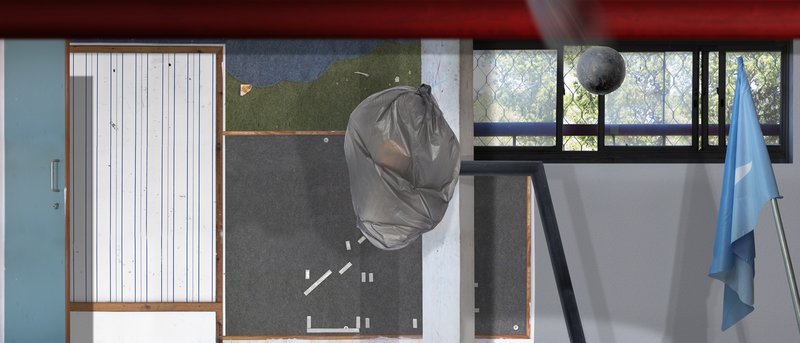 Ilit Azoulay's Synecdoche (2012) is available on Artspace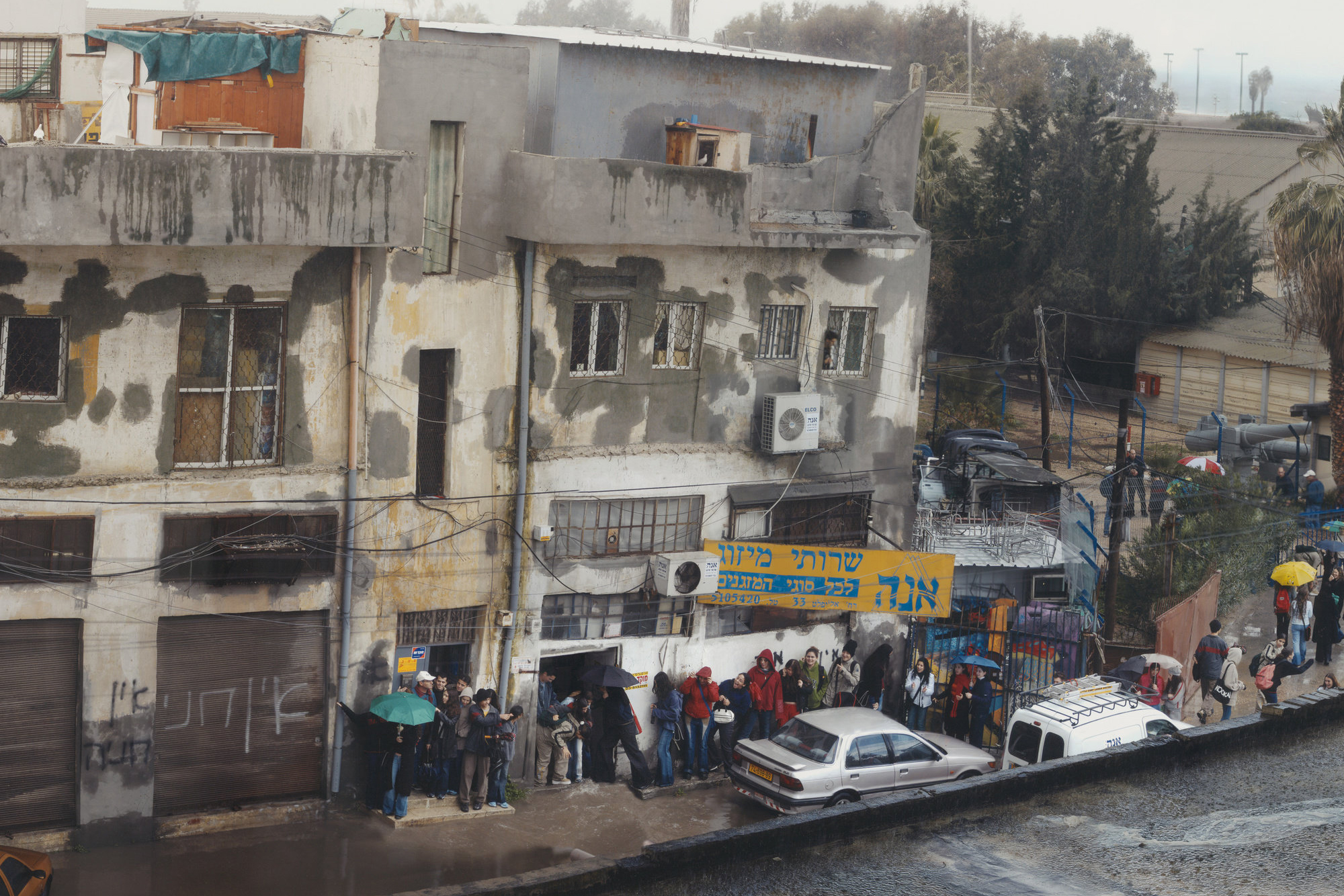 Barry Frydlender, The Flood, 2003
In 2007, Barry Frydlender became the first Israeli artist to earn a solo show at the Museum of Modern Art in New York. The exhibition, "Place and Time," presented ten large-scale photographs that took aim at contemporary politics in Israel. Like Azoulay, Frydlender makes panoramic images by digitally stitching together dozens or even hundreds of separate photos in an illusion of continuous detail. In this sense, his photographs are better understood analogously to the heretical disciples of Bernd and Hilla Becher, Andreas Gursky and Thomas Ruff, rather than Candida Höfer and Thomas Struth. In addition to MoMA, Frydlender's work is held in the collections of the Getty Museum in Los Angeles, the Museum of Contemporary Art in Los Angeles, the Jewish Museum in New York, and the Tel Aviv Museum of Art.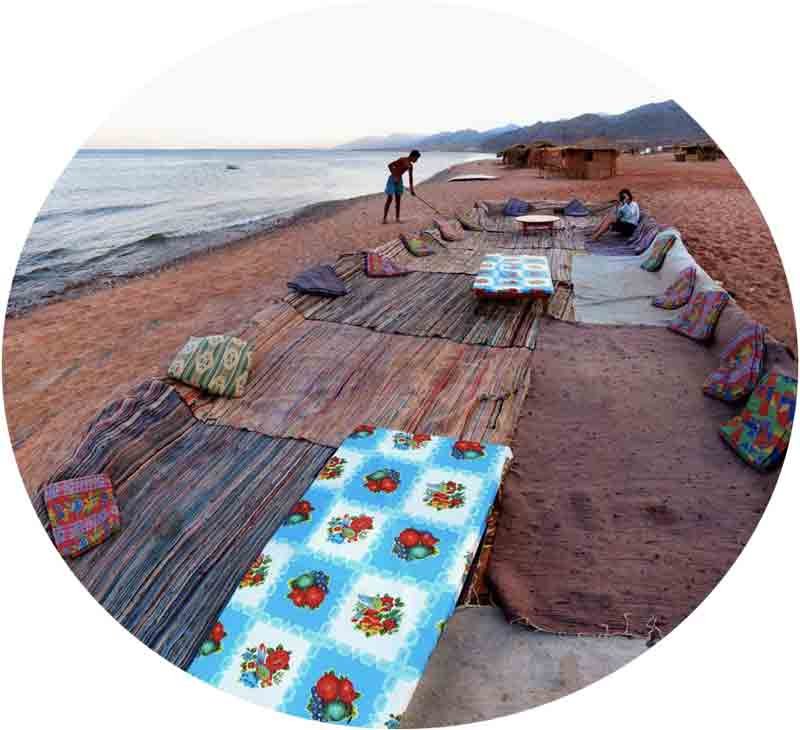 Barry Frydender's Dream Sinai #3 (1996/2014) is available on Artspace for $10,000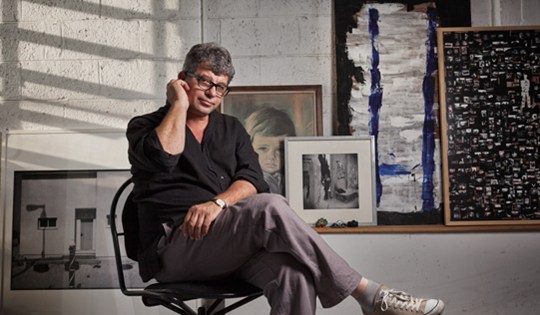 Miki Kratsman was born in Argentina, but moved to Israel in 1971, where he soon became one of the country's most renowned photojournalists through his work documenting the Occupied Territories with a humanist approach. Kratsman regularly publishes photos in the long-running liberal newspaper Ha'aretz, which took a stand for Kratsman early last year when a joint exhibition with Ai Weiwei was cancelled by the Tel Aviv Museum of Art, accusing the institution of censorship. Kratsman was the fifth recipient of the Robert Gardner Fellowship in Photography from the Peabody Museum of Archaeology & Ethnology at Harvard University, and the winner of Emet Prize for Science, Art, and Culture, both in 2011.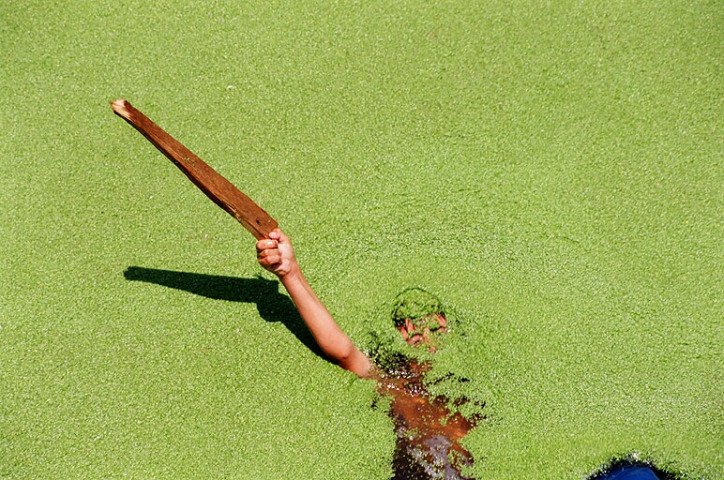 Miki Kratsman's From Scum #1 (1999) is available on Artspace for $5,000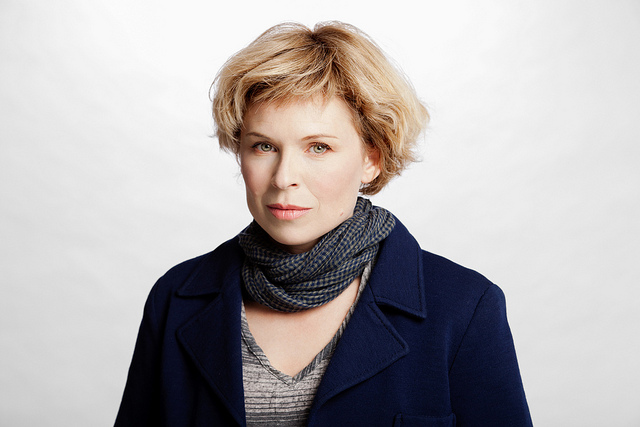 Sigalit Landau represented Israel at the Venice Biennale for the second time in 2011, where her site-specific installation One Man's Floor is Another Man's Feelings showcased the artist's signature interest in the philosophical and political questions of her homeland. In her work, themes of interdependence and survival are consistently explored through various media, such as performance, installation, photography, and film. Landau has had solo exhitions at Kunstwerke Institute for Contemporary Art, Berlin, and the Museum of Modern Art, New York. She's shown at the Tel Aviv Museum and the Israel Museum in Jerusalem, PS1 MoMA, the Brooklyn Museum of Art, and Documenta X.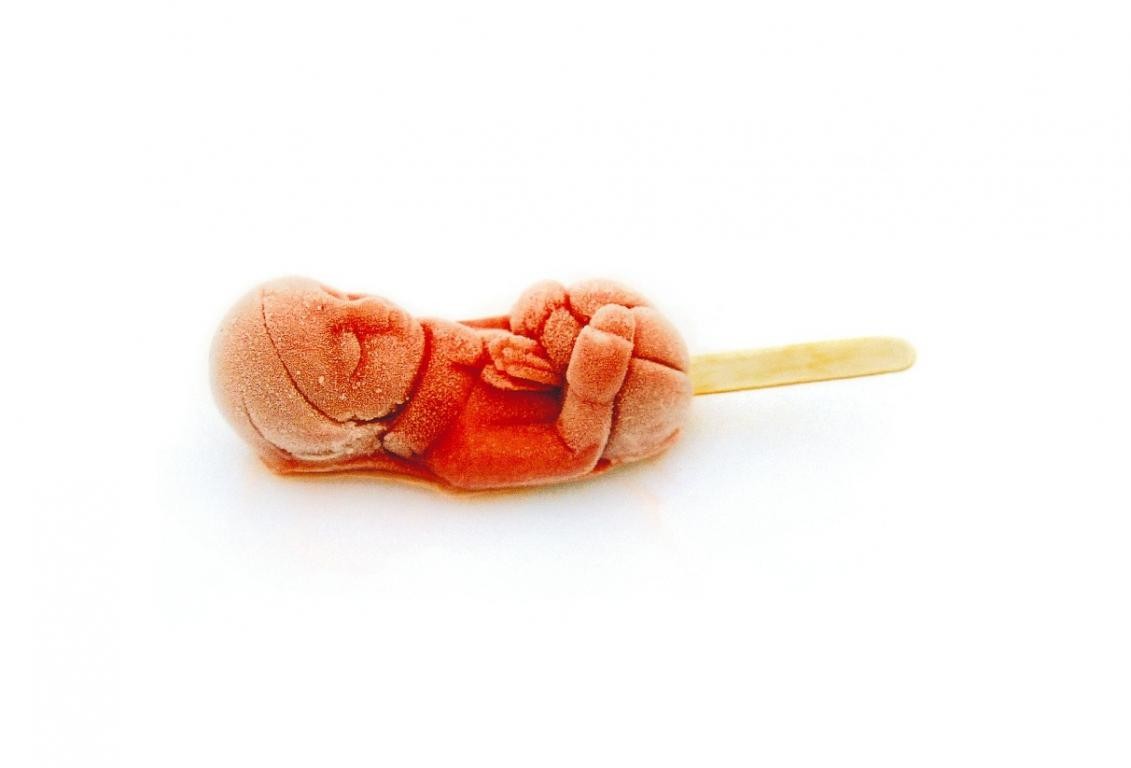 Sigalit Landau's Orla (2009) is available on Artspace for $1,500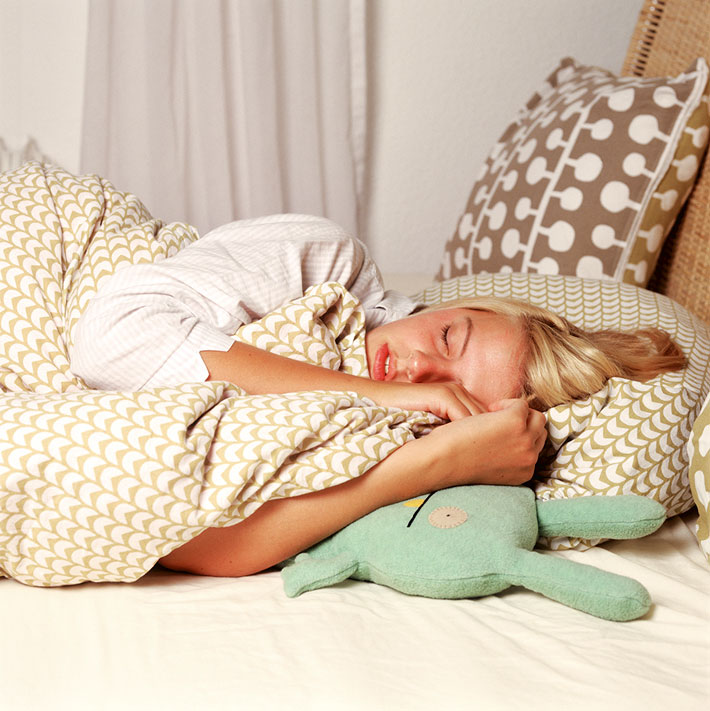 Naomi Leshem, Kristina, Germany, 2009
Naomi Leshem's photography explores what the artist identifies as "in-between" states, such as dreams, the maturation of children into adulthood, and the various interpretations of a single image by different people. Her works are held by The Israel Museum, Jerusalem, the Tel Aviv Museum of Art, the Norton Museum of Art in Florida, and the Shpilman Institute for Photography in Tel Aviv. She's a recipient of the Constantiner Award for an Israeli photographer from the Tel Aviv Museum of Art.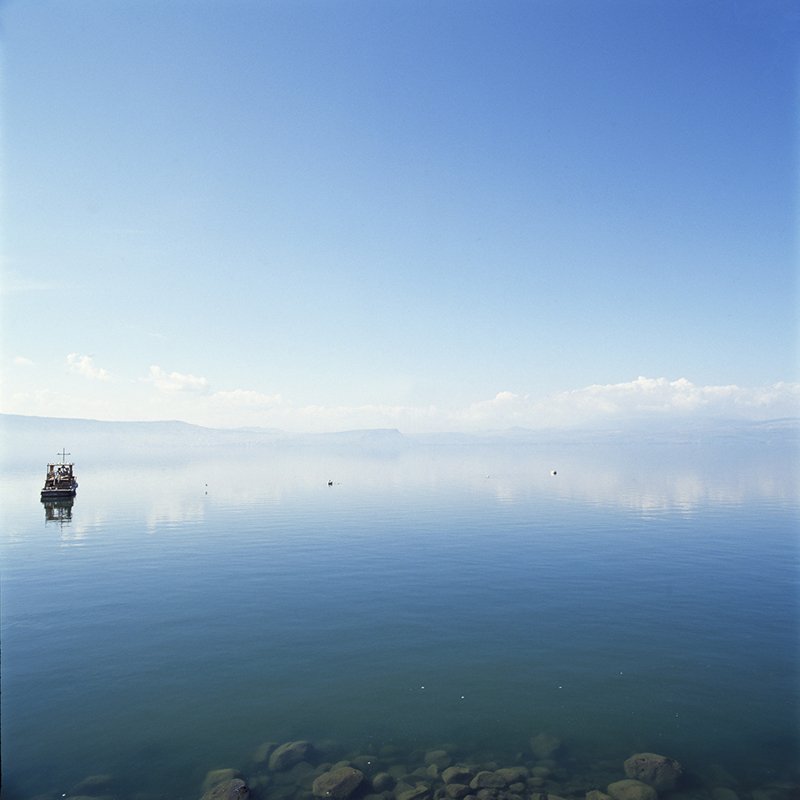 Naomi Leshem's Untitled #1 (2004) is available on Artspace for $8,000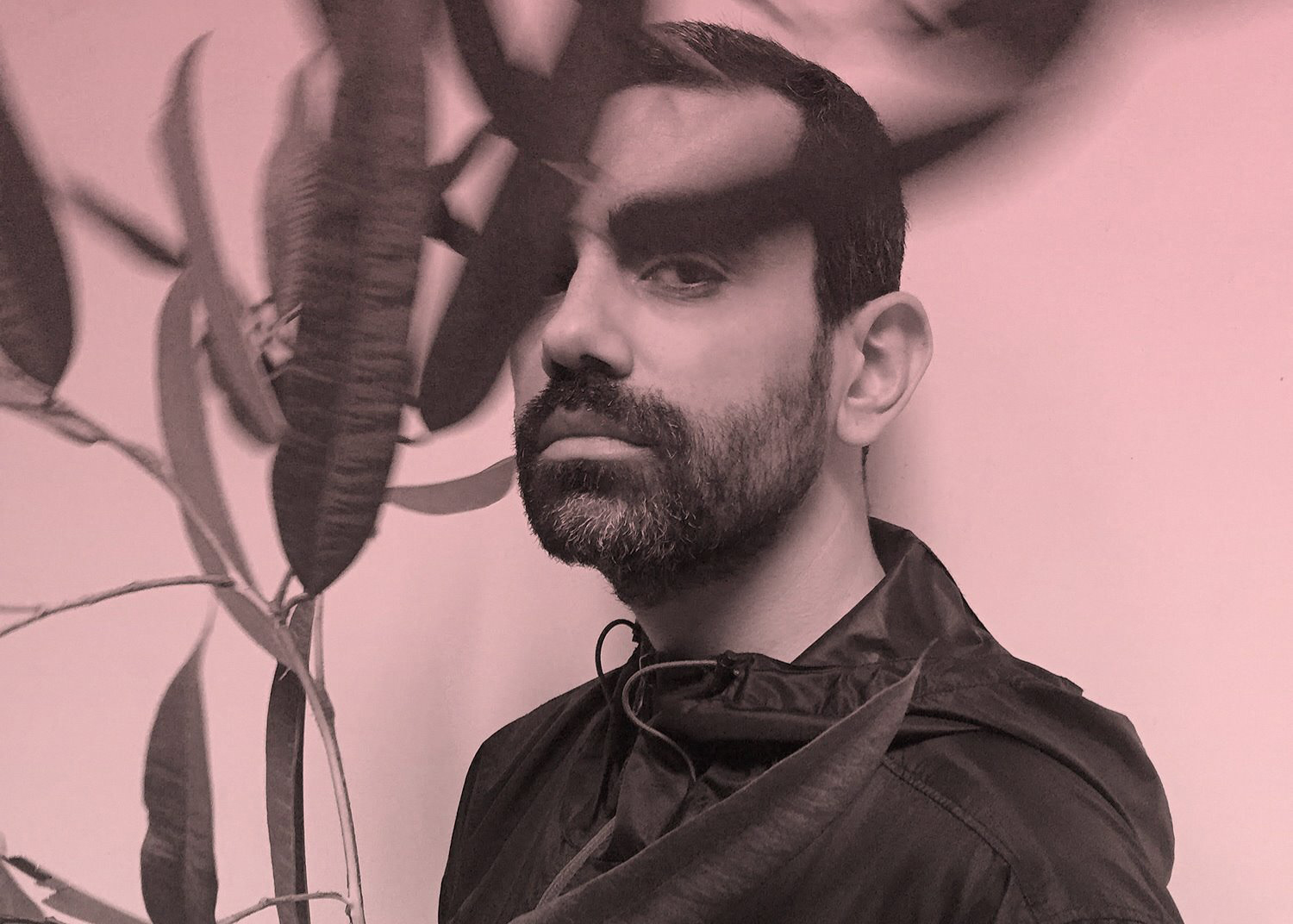 Rami Maymon pulls connections from portraits and their reprints within art books—originals and reproductions—as a way of investigating authenticity within modes of photographic production. In the tradtion of artists like Robert Heinecken, Maymon is ultimately interested in the relationship between the production and distribution of photographs. Maymon has had solo exhibitions at the Artists Studios Gallery, Tal Esther Gallery, and Noga Gallery of Contemporary Art in Tel Aviv. He participated in the 12th Biennale of Contemporary Art in Naples, Italy as well as exhibitions at the Herzliya museum of Art, Hinterhof Space in Basel, the Tel-Aviv Museum of Art, and elsewhere. He is also the recipient of a number of photography prizes, including the prestigious Rudin Prize for Emerging Photographers.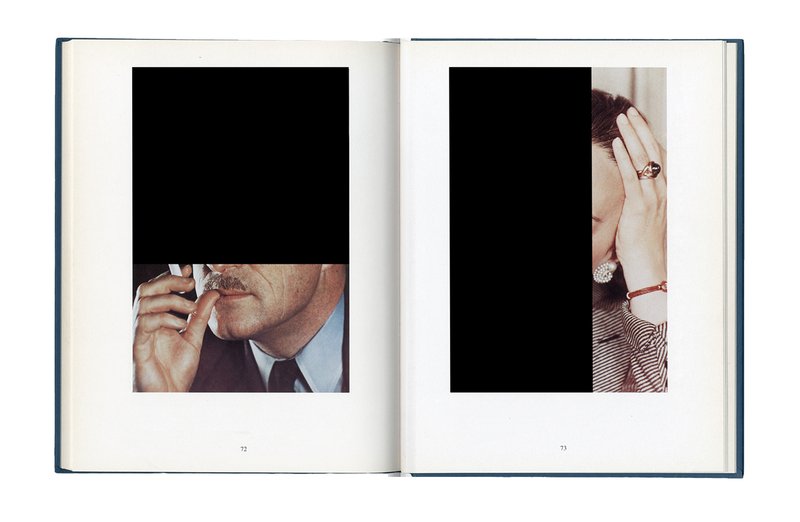 Rami Maymon's Untitled (2015) is available on Artspace for $3,000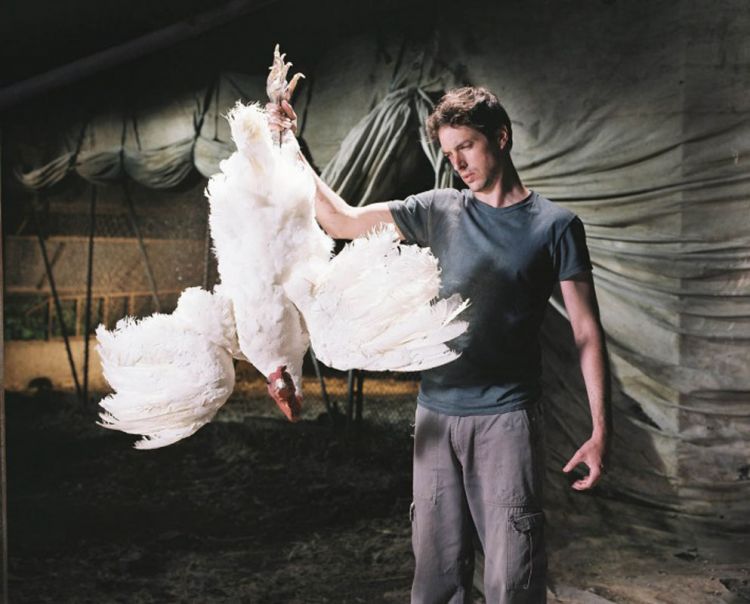 Adi Ness, Untitled, 2012
Adi Ness is a titan among contemporary Israeli photographers, thanks to his large-scale staged photographers that draw out homoeroticism within machismo affectations—for example, his overtly sensual photographs of Israeli soldiers, who are photographed sleeping or in other vulnerable states. Similar to Jeff Wall, Ness's photographs often reference famous images of Western art with iconoclastic intent, as Ness stages the scenes with gay models. Ness has had works exhibited at a number of public and private institutions, including the Museum of Contemporary Art in San Diego, the Tel Aviv Museum of Art, and the Jewish Museum in New York.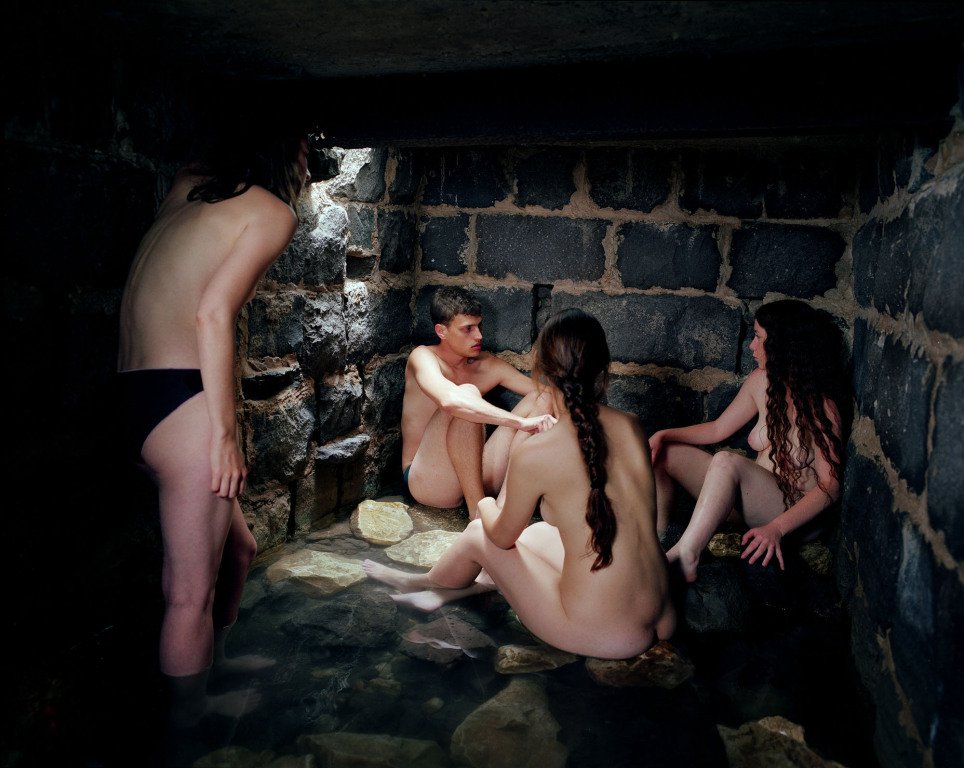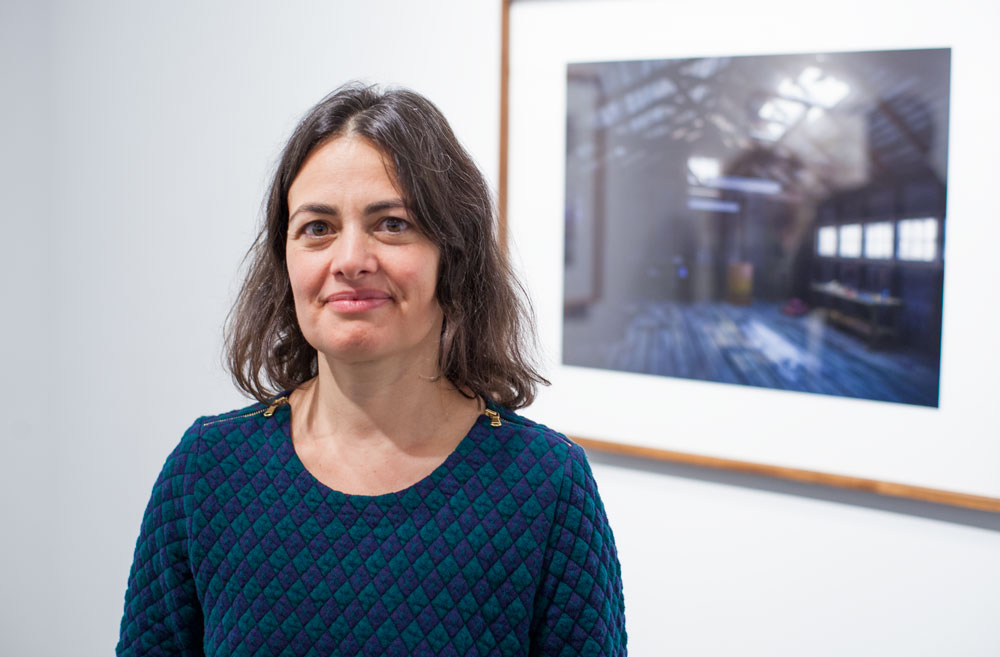 A graduate of both the Whitney Museum Independent Study Program and the Milton Avery Graduate School at Bard College, Orit Raff operates somewhere between Pop and Minimalism with stark photographs of household objects. An early series, Freezers, which documented the interior of her fridge, earned the artist early recognition. Later work, like the series Insatiable, showed Raff expanding her philosophical investigations with photographs that consider bakeries as metaphors for life and death cycles. Raff's work is held in the permanent collections of the Museum of Fine Arts, Houston, Texas; Albright-Knox Museum in Buffalo, New York; Museum of Israeli Art, Ramat Gan; Tel-Aviv Museum of Art; Haifa Museum of Modern Art, Haifa, Israel; and elsewhere.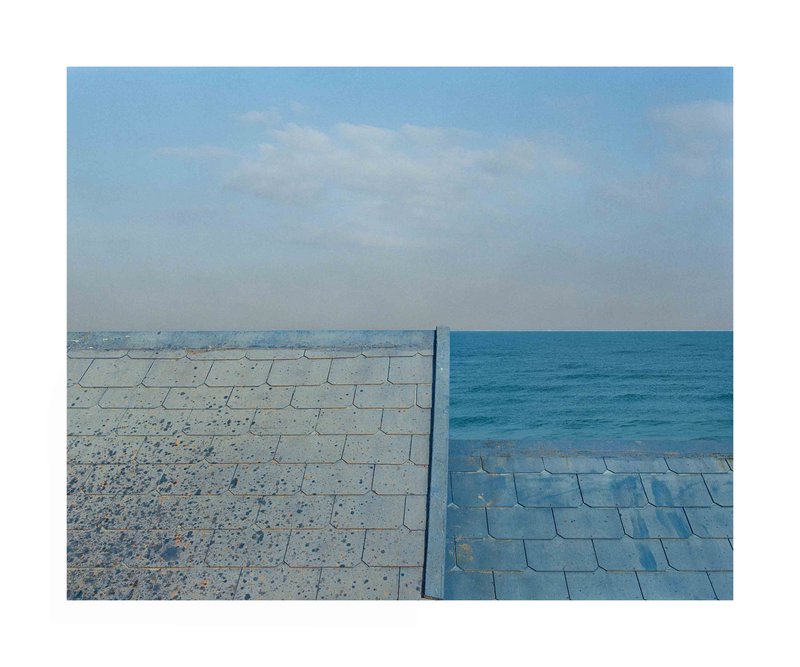 Orit Raff's Untitled (Horizon) (2007/2013) is available on Artspace for $1,500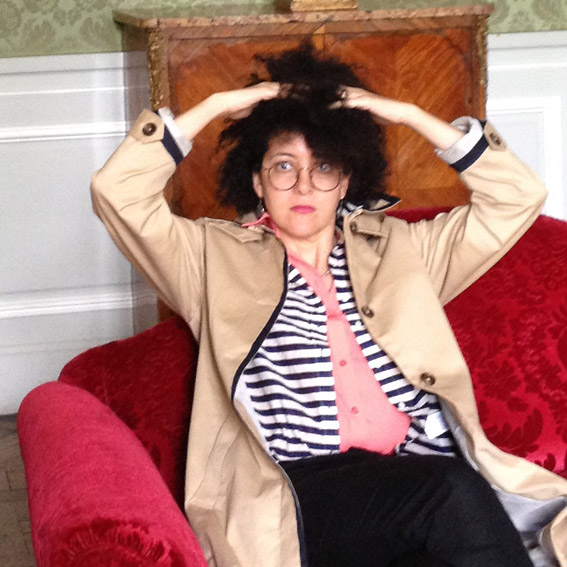 Hilla Toony Navok's work explores themes of high Modernism and abstraction as they appear in consumer products, as a way of examining the ideological underpinnings of design and the assimilation of the history of Modernism in contemporary consumer culture. Her sculptures repurpose designed objects to highlight abstract forms and other inherited ideas from canonical periods of art. Navok has had solo shows at Circle 1 gallery, Berlin; Center of Contemporary Art, Tel Aviv; Haifa Museum of Art; Local_30 Gallery, Warsaw; and Art Cologne, Germany. In addition to co-curating the second Herzliya Biennial of Contemporary Art, Navok was co-editor of the art magazine Picnic Magazine until 2011.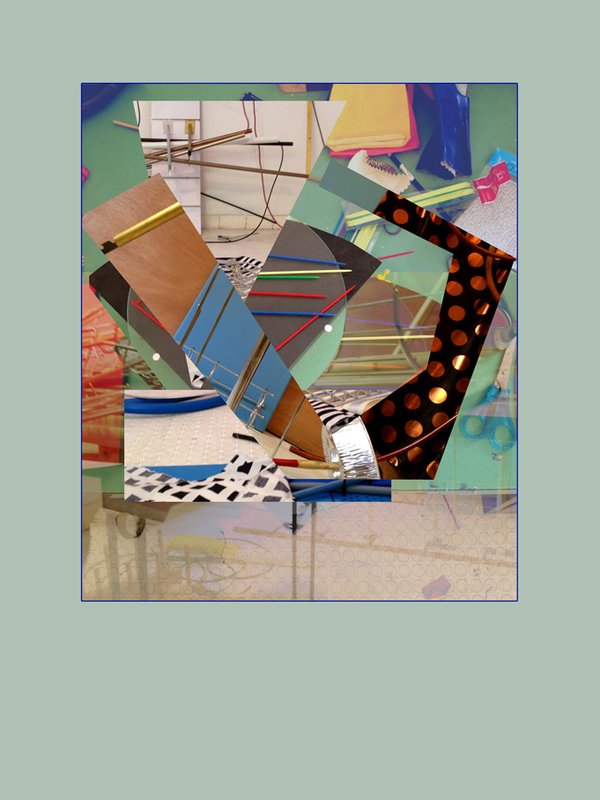 Hilla Toony Navok's Origins (green) (2014) is available on Artspace for $1,500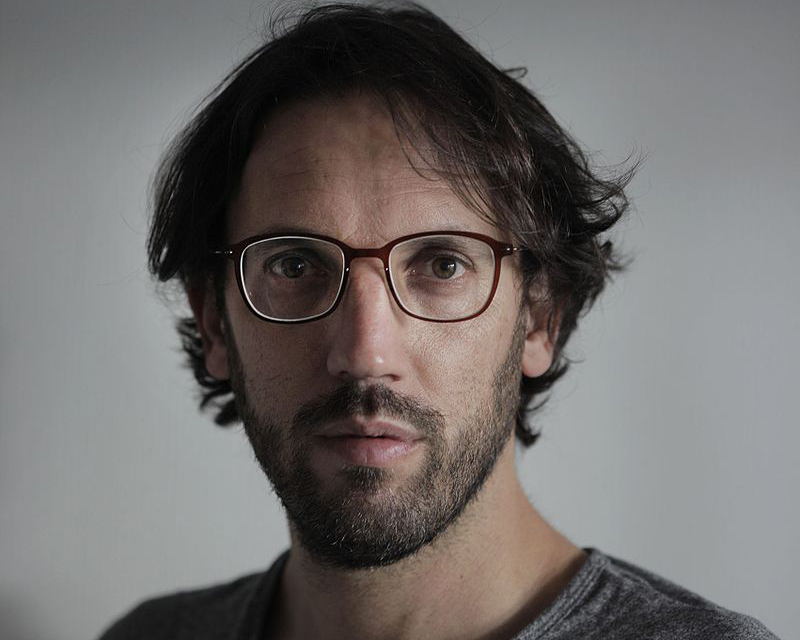 Born in Argentina, Gason Zvi Ickowicz studied photography in Israel, where is still based. His photographic work explores the interdependence of landscapes and their inhabitants, often with overtly political themes. Ickowicz has had solo exhibitions at the Tel Aviv Museum of Art, the Israel Museum in Jerusalem, and the Haifa Museum of Art. Ickowicz has received the Young Artist Award from the Israeli Ministry of Culture and Sport, the America-Israel Cultural Foundation Prize, and the Gerard Levi Prize for a Young Photographer from the Israel Museum.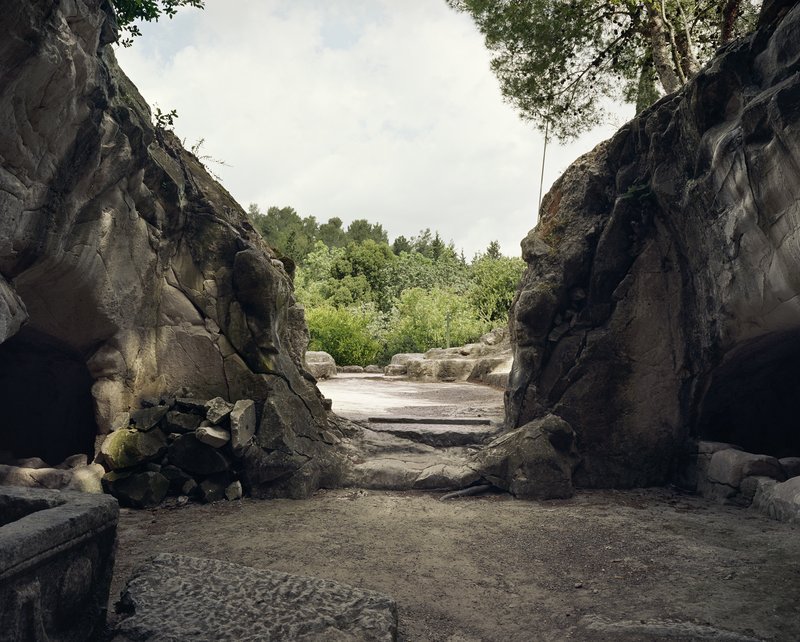 Gaston Zvi Ickowicz's Beit She'arim (Exit) (2010) is available on Artspace for $6,500
[related-works-module]