Staying at Sebastiaan Bremer's 21c Nashville art installation-cum-hotel room is probably unlike any other hotel experience you've ever had. Unlike the cold, sterilized blank slate of your Holiday Inns past, Sebastiaan Bremer's Sanctuary brims with aura and personality. A collaboration with the musician Josephine-Wiggs (she plays bass for The Breeders), the room is decked out with paints and inks from Bremer's own studio and Wiggs' home recording set-up, making Sanctuary feel less like a hotel room and much more like the world's chillest artist-musician's AirBnb (but with all of the luxuries of a boutique hotel)—"Sure, feel free to use whatever you want in the studio! Me casa is totally su casa! Oh, and don't worry about cleaning up after yourself—there's housekeeping for that. Oh, and if you want to make an appointment with the masseuse, just call the front desk. Have you checked out the museum downstairs yet?"
Here's a quick video of Bremer and Wiggs discussing the piece with 21c:

Apart from the amenities, what makes Sanctuary such a truly unique experience is the quality of its intimacy—Sanctuary is a room with a memory, changing subtly with each passing guest, reflecting its own experience. This preoccupation with the process of remembering is echoed in Bremer's practice as a whole. Using pre-existing images, Bremer "re-thinks" visual documents by experimenting with different techniques, manipulating the image's materiality, and adding new dimensions. These beautifully embellished images reflect the kinds of distortions that happen within the visages of our own memories.
Colorful dots of ink and paint flecked across an old print of a family's ski trip are like the dozens of sentimental, associative blips felt and remembered when we look at an old image or reflect on something we once experienced. In his approach to temporality, Bremer insists that it's these blips of sentimentality and interaction that make these images meaningful. In his work, purity of image (or of hotel room) is a farce—the truth of any experience lies in the nuanced, intimate impressions of memory, ever changing and subjective in their embellishments.
To celebrate this collaboration between 21c Museum Hotels and Sebastiaan Bremer, Artspace has released a limited edition by the artist, now available here: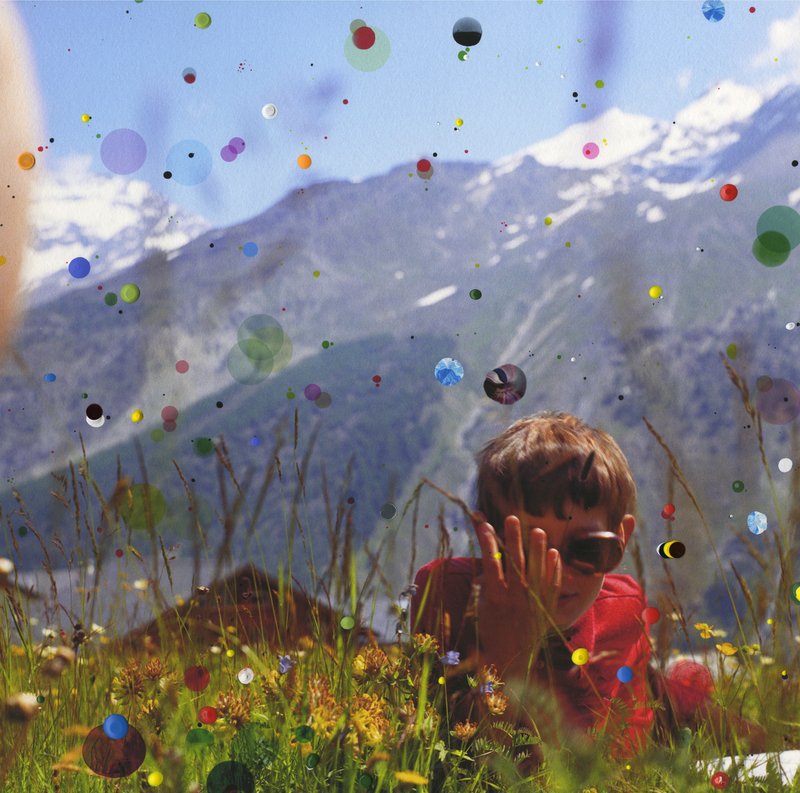 Schoener Goetterfuken, Flowers It Calls From Their Buds, 2017 is available on Artspace for $950 or as low as $84/month
RELATED ARTICLES:
Destination: Nashville, TN—An Art-Lover's Guide
21c's Co-Founder Steve Wilson on Inventing the Museum Hotel

21c Curator Alice Gray Stites's Favorite Artworks From NADA Miami 2017