Some collectors assume that the pleasure of acquiring a truly satisfying new work must be accompanied by an equal and opposite sense of pain, in financial costs. We're not so sure that great works always need to be quite so eye-wateringly expensive, however.
In this collection of recent, contemporary prints and editions, we've gathered together a series of works that shouldn't cost more than a great meal out with friends or a moderately exciting overseas trip. From clean modernism, to perfect landscapes, to sharp cultural commentary, all these relatively affordable, high-flex works will buoy up your collection without breaking your bank.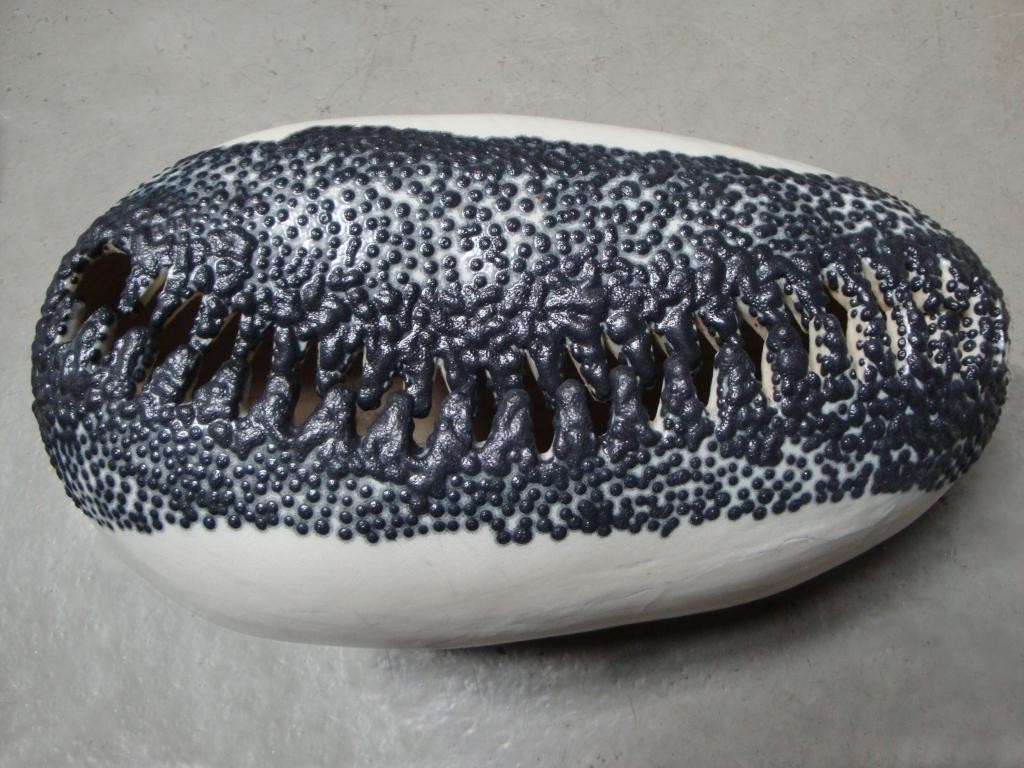 You could think of Premye as a kind of first edition. This work's title takes its name from a Haitian creole word for 'premier' or 'first'; it is a picture of Leigh's very first ceramic sculpture of a cowrie shell – a recurrent symbol within the artist's oeuvre, and an object that was onced used as money in West Africa (the Ghanaian currency, the cedi, derives its name from a local word for the shell), while also symbolizing fertility and femininity.
Leigh is currently representing the United States at the 2022 Venice Biennale with an exhibition entitled Sovereignty, in which she created a series of ceramics, bronzes, and other works (including cowrie-like sculptures), in an installation that she has described as looking like a "1930s African palace". This earlier piece would certainly fit in there.
MAXI COHEN – Okavango Delta Lilies 1, 2002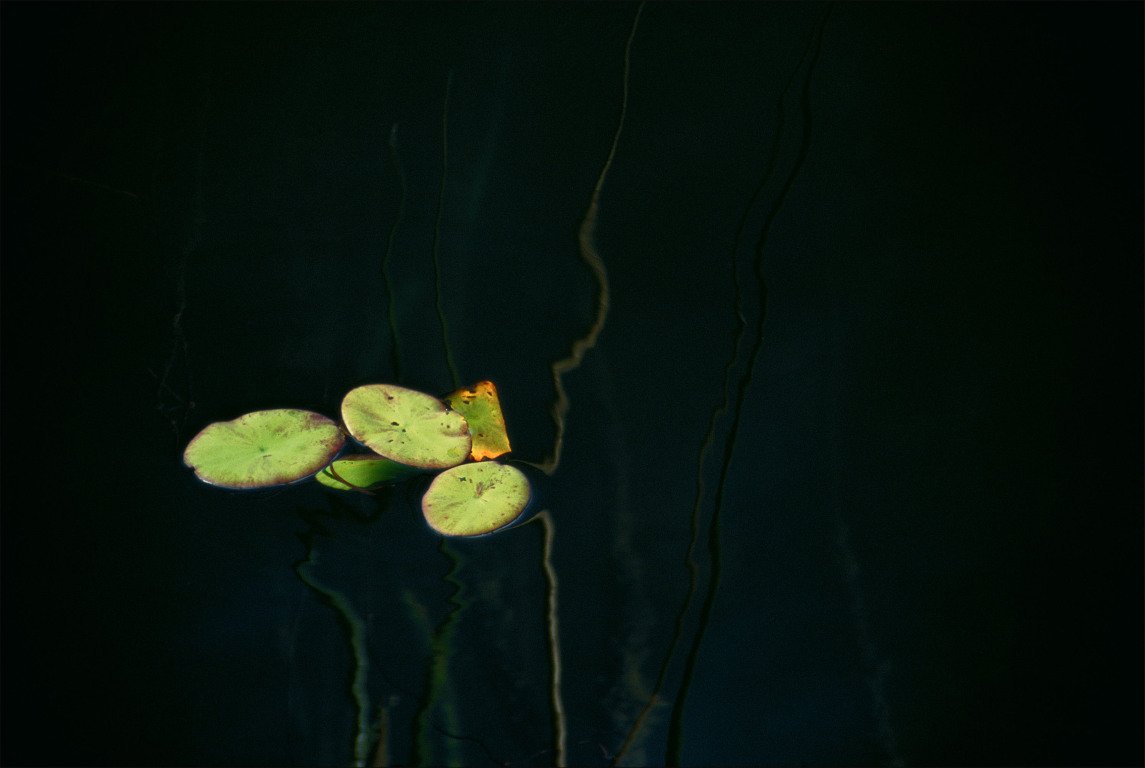 Back in the 1990s, the East Coast director, filmmaker and artist Maxi Cohen relocated to LA. Though much of her work focussed on the city's social make-up, she found herself drawn more and more to the natural world, and began to turn her lens towards the waters of Desert Hot Spring in the Coachella Valley. "As I sat in the waters, I became mesmerized by the beautiful abstractions of the close ups of water," the artist (whose work is held in the permanent collections of both MoMA and the Met) told Artspace.
That desert epiphany led to a much larger body of work; over the past three decades Cohen has photographed bodies of water across the world, including the Okavango Delta in Botswana, southern Africa, where she captured this beautiful, near-abstract picture of lilies floating on the delta's surface.
CLIFFORD ROSS – Hurricane LIV, 2009/2011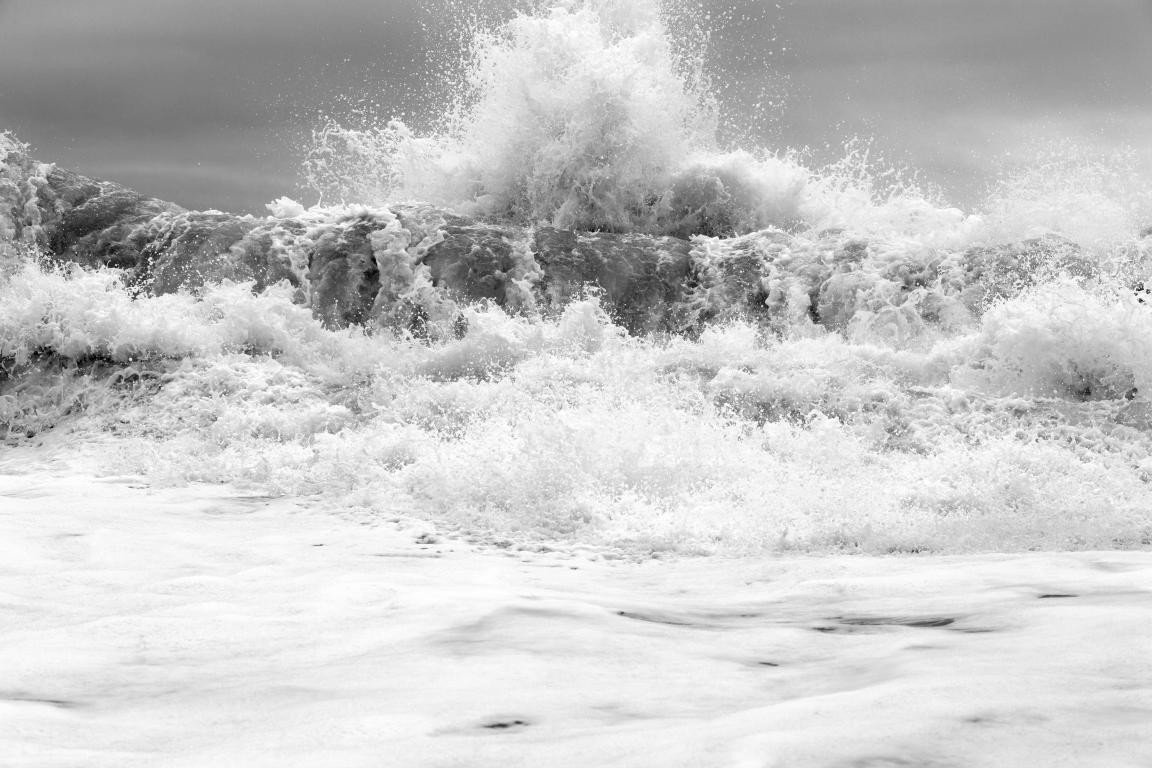 Ross originally trained as a painter and sculptor (his aunt is the abstract expressionist Helen Frankenthaler), but chose to pursue photography in the 1990s, focusing on landscapes. He developed his own camera, the R1, to capture the natural environment in the highest resolution possible, and began shooting the majestic waves caused by hurricanes, during the early 2000s.
This photograph, shot in 2009 and printed in 2011, is a tremendously attractive work by an important contemporary artist (Ross's work is held by MoMA, the Met and the Guggenheim, among other institutions), but also benefits a worthy cause: 70 percent of the proceeds from this sale will benefit charity: water, a non-profit organization bringing clean and safe drinking water to people in developing nations.
DAVID SALLE – Black-Eyed Susan, 2011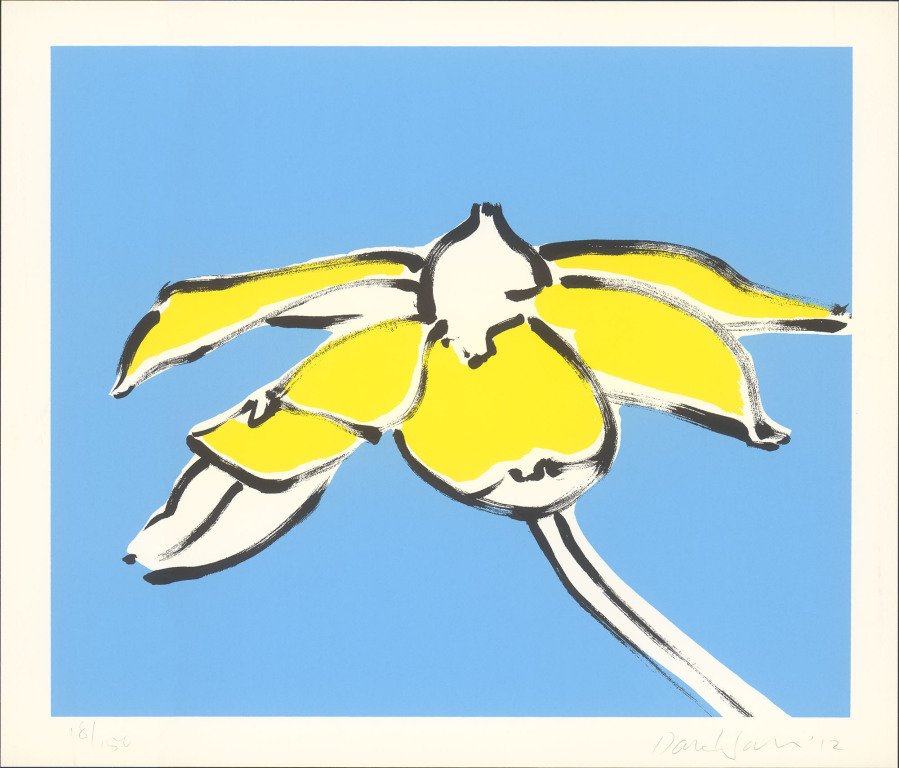 We're more used to seeing imagery chopped and juxtaposed in this seminal painter's work. Salle came to prominence as part of the Pictures Generation during the 1980s, though he has since matured, to become one of America's most highly valued artists, whose signature canvases mix fine, historical references with poppier, more immediately satisfying matter.
In this rare piece, however, the artist has chosen to show just a simple flower, a Black Eyed Susan, in unambiguously bold colors. Pluck this fine floral work while you still can.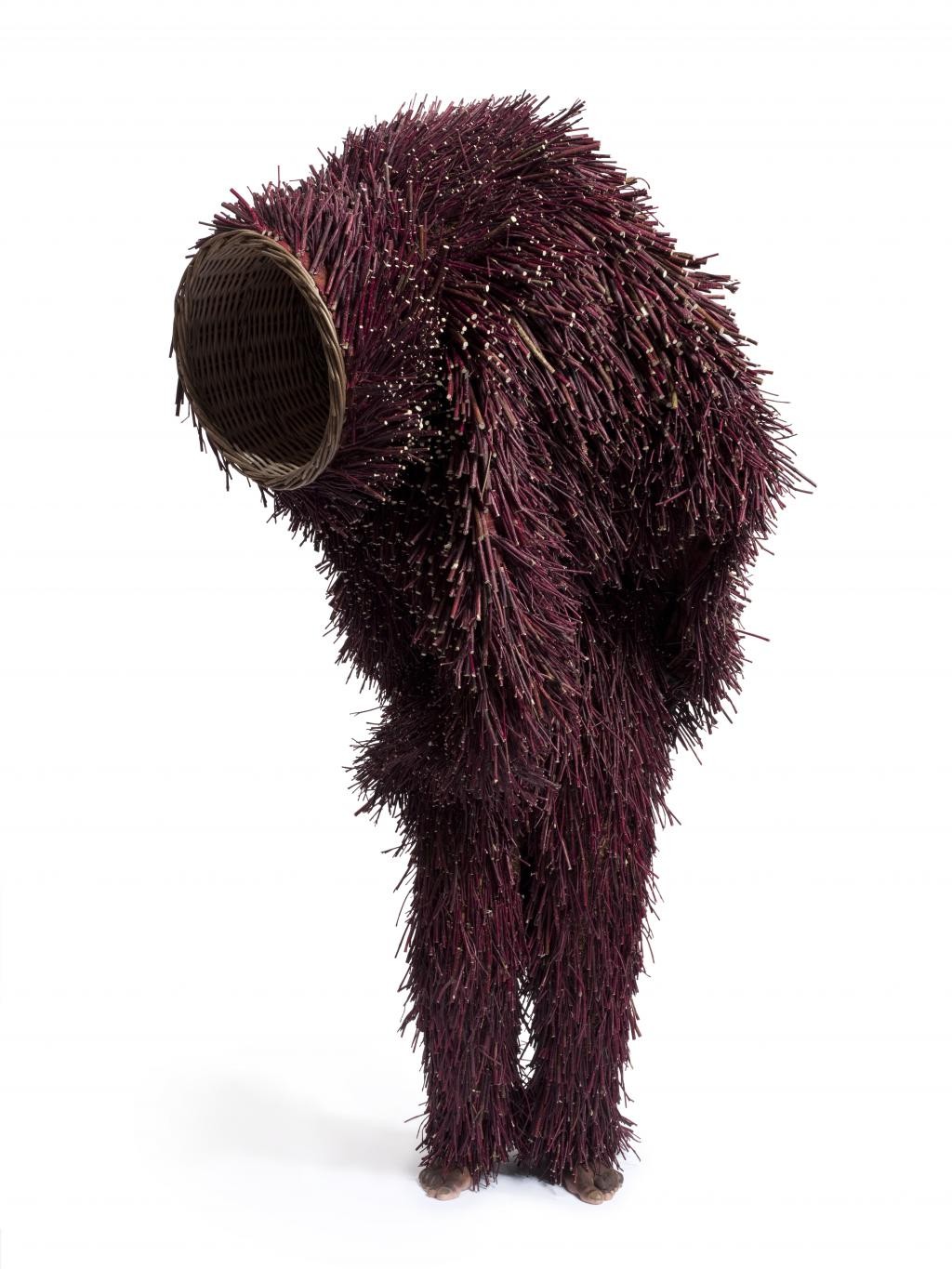 Nick Cave made his first sound suit in 1992, partly in response to the beating of Rodney King, which took place a year earlier. "I felt like my identity and who I was as a human being was up for question," the artist told the New York Times. "I felt like that could have been me. Once that incident occurred, I was existing very differently in the world. So many things were going through my head: How do I exist in a place that sees me as a threat?"
Cave's response was to create these heavily ornamented, full-body costumes, which rattle and shake when the wearer dances (Cave has trained as a dancer). These are both aural and visual works, with references to the vernacular cultures of the Caribbean and Africa meshed together on the suit's surface.
Since their creation, the suits have been displayed across the world, and added to the collections of such institutions as the Museum of Modern Art in New York. However, this photograph, showing a dancer in action, wearing one of the suits, truly captures the work's spirit. 
BILL CLAPS – It's All Derivative: Marilyn, 2012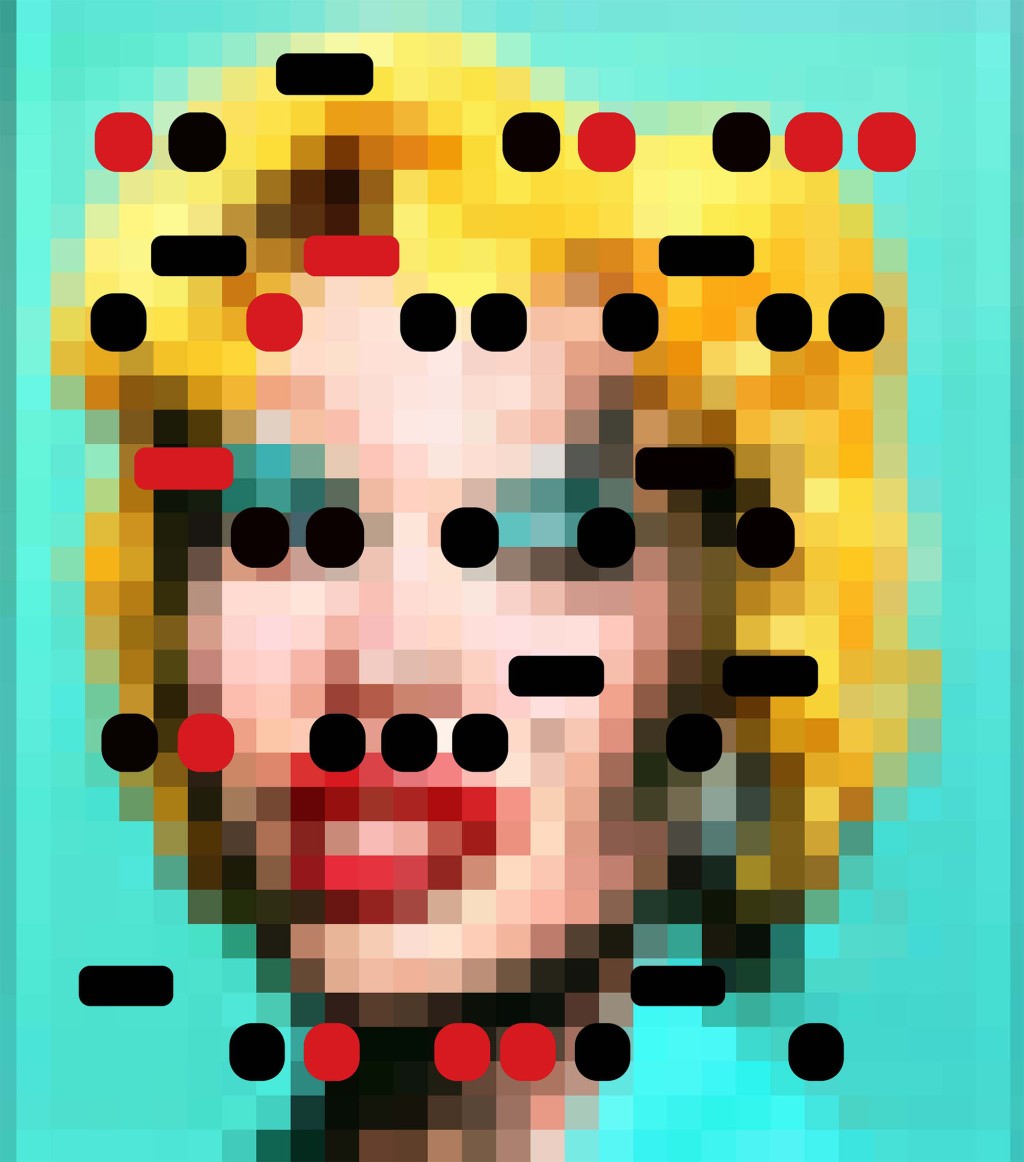 When the American artist and filmmaker Bill Claps began his It's All Derivative series, he initially tried to juxtapose well-known images with texts of his own invention, but, as the Harvard-educated painter told Artspace, simple words seemed too literal.
"So I started thinking more about the idea of communicating ideas through symbols, which would leave some mystery in the work and engage the viewer more, forcing them to try to figure out the work," Claps explained. "This brought me to Morse code, which I had learned as a child in the Boy Scouts. Morse code was one of the first digital codes, and it's the first universal language of the digital age. It was developed at the beginning of the 1800's so it has a retro aspect to it, which works well with the 'It's All Derivative' series, which is about acknowledging your historical roots and comments on art historical ideas."
The dots and dashes spell out the series' name, while the image itself is just as hard to read. Claps pixelated a David LaChapelle photograph of the model and performance artist Amanda Lepore masquerading as Marilyn Monroe, which was a play on Warhol's Marilyn series.
LEWIS MILLER – Flower Flash, Casa Magazines, West 12th Street & 8th Avenue, New York City, 2021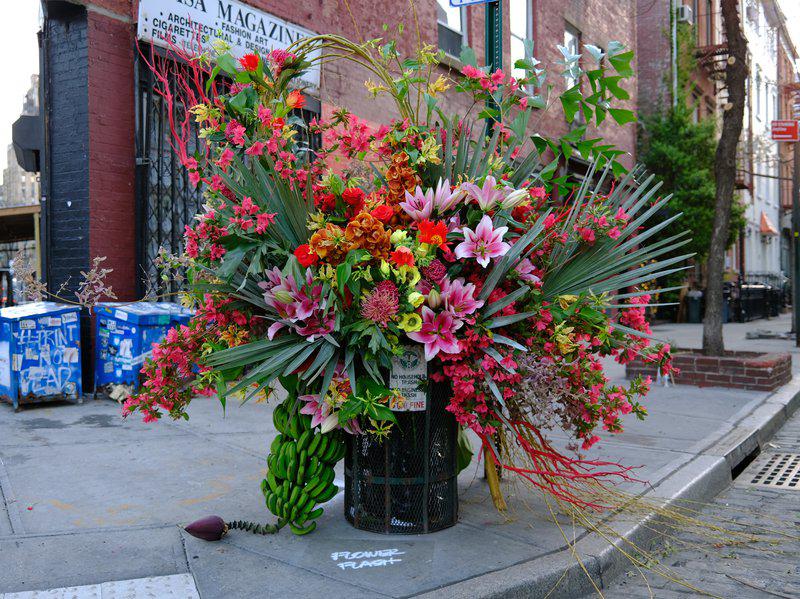 Early one October morning in 2016, in the fraught days of that divisive election year, Lewis Miller and his fellow floral artists at Lewis Miller Design filled a van with 2000 blooms and made for Strawberry Fields, the John Lennon memorial in Central Park, NYC. There, they laid their petals in a circular, mandala-like arrangement around the 'IMAGINE' mosaic. This unsanctioned public display, has since led to hundreds of other 'flower flashes', such as this mid-pandemic work, assembled in front of New York's iconic Casa Magazines in the early morning of April 6, 2021.
Think of this print, on high quality Moab Entrada archival acid-free paper, as a permanent memento of one of New York's more fleeting, public artworks.
SARAH MORRIS – Total Lunar Eclipse, 2012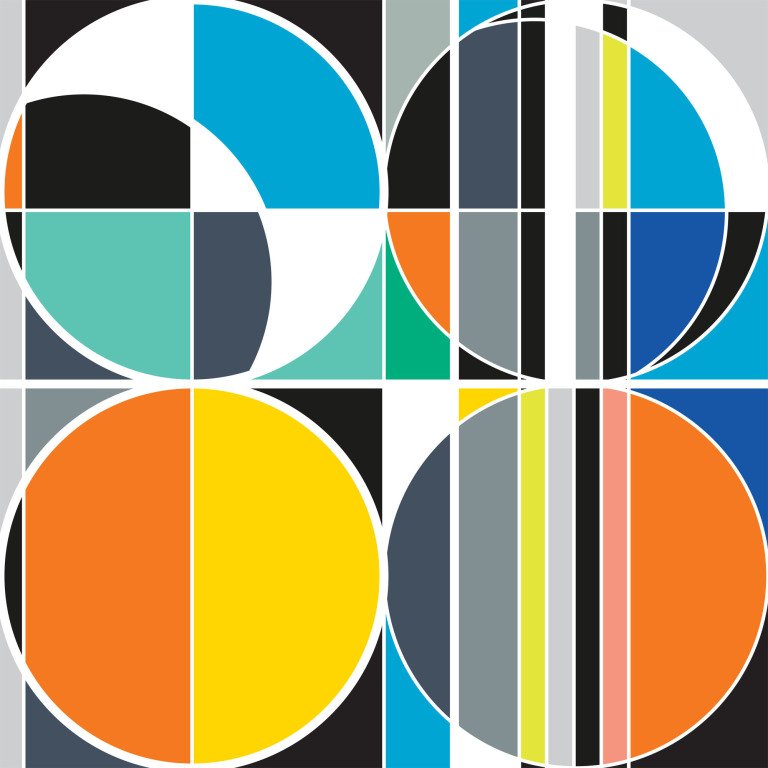 Morris's clean, clear-minded geometric works are in the public collections of the Tate, MoMA and the Guggenheim, among other institutions – and for good reason. This British-born, New York-based artist tackles both deceptively simple and rigorously complicated subjects – from the symbolism of champagne to the power politics of Hollywood – in her paintings and films.
This work, Total Lunar Eclipses, dates from a period when the artist was engaging with the architecture and atmosphere of Rio de Janeiro, and reflects both natural motifs, as well as the naturalistic, curvilinear, modernist heritage of this Latin American giant.

DAVID ONDAATJE – Gaviota Swimmer, 2020/2022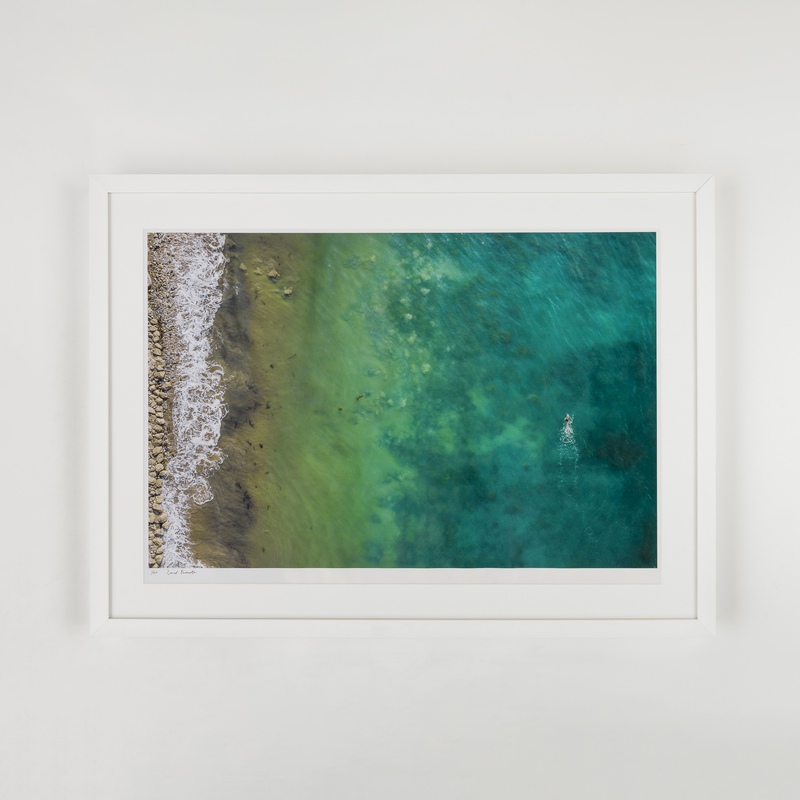 Ondaatje, an accomplished filmmaker, fisherman, and pioneer of remote, seascape photography, shot this impeccable image just off the Californian coast, near Gaviota State Park. It's a beautiful study of water – a perennial subject for visual artists – which Ondaatje has brought down to a human scale with the inclusion of one, lone swimmer.
Limited to 25 signed, framed editions, this crisp photograph is accompanied by a signed copy of Water Views, David Ondaatje's breathtaking new Monacelli Press survey of aerial photography. And by buying this image you'll help safeguard similar views; proceeds from the sale of this work will be donated by the photographer to Human Rights Watch, an organization he has supported for many years, to support climate and environment initiatives.

AWOL ERIZKU – Hammer, Stick, Same Thang, 2017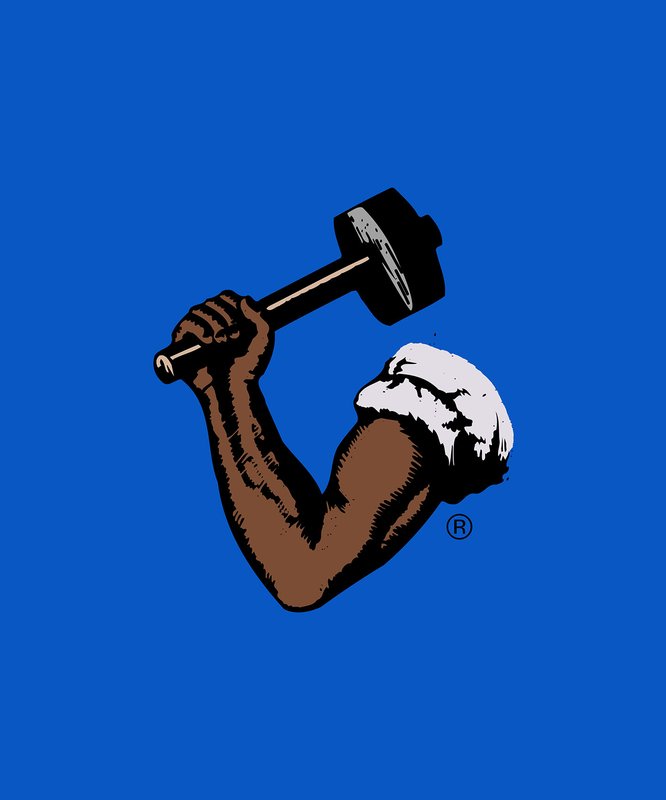 Ethiopian-born, New York-raised Awol Erizku is best known for his internet-breaking photograph of ​​Beyoncé, veiled and pregnant, shot in 2017; it received the most likes ever on Instagram, and held that record for over a year.
This image is a little deeper, but no less effective. The print appropriates the familiar Arm & Hammer print, replacing that familiar, flexing white forearm for a black one. While referencing minimalism, pop and Albers-style color theory, the artist also raises questions about the gulf of differing experiences and expectations which lies between different communities in America.