Christopher LaGuardia has spent the past three decades turning the wild shores of New York into earthly paradises. LaGuardia is the managing principal and founder of the acclaimed Water Mill, NY firm, LaGuardia Design Group. A fellow of the American Society of Landscape Architects, LaGuardia serves on the boards of the Cultural Landscape Foundation in Washington, D.C., and the Lake George Land Conservancy in Bolton Landing, New York. He has lectured widely on the importance of the profession as it relates to climate change at Cornell and Rutgers Universities, The Museum of Modern Art, The Parrish Art Museum and the ASLA National Convention.
In his first monograph, Contemporary Gardens of the Hamptons: LaGuardia Design Group 1990-2020, he describes his beautiful, considered work, created within the fragile landscape of the Hamptons – in its woods, meadows and the dramatic shoreline along the Atlantic. Notable projects include the rebuilding of the dunescape surrounding a landmark Norman Jaffe house damaged by storms, collaborations with well-known contemporary architects, and the horticultural setting for a distinguished collection of contemporary sculptures, in Bridgehampton, NY.
Yet LaGuardia's creative interests don't begin and end in the great outdoors; he also has a keen interest in contemporary art. In this Art for the Home interview, he selects works that remind him of the beauty of nature, works that reflect his appreciation for big-city Modernist architecture, as well as pieces that he might just like to see resting on his office desk as he imagines future interiors each day.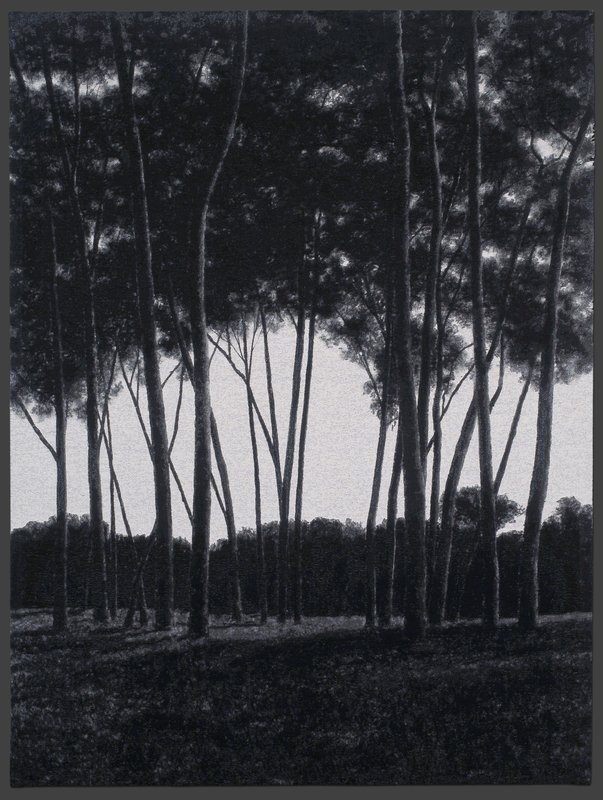 "The work of April Gornik has always captivated me. As a landscape architect I have an affinity for trees in the landscape. What April does is distill the beauty in the scenes we all know but sometimes fail to appreciate. The quality of the work is just astounding in its detail and craft which make me want to look at it for long periods of time. Also, the large scale format of the work makes for a very powerful statement in a room. The drawings and painting never fail to inspire me in the physical landscapes I create in my own work."
JOEL SHAPIRO – Untitled (Red Square with Blue) 1992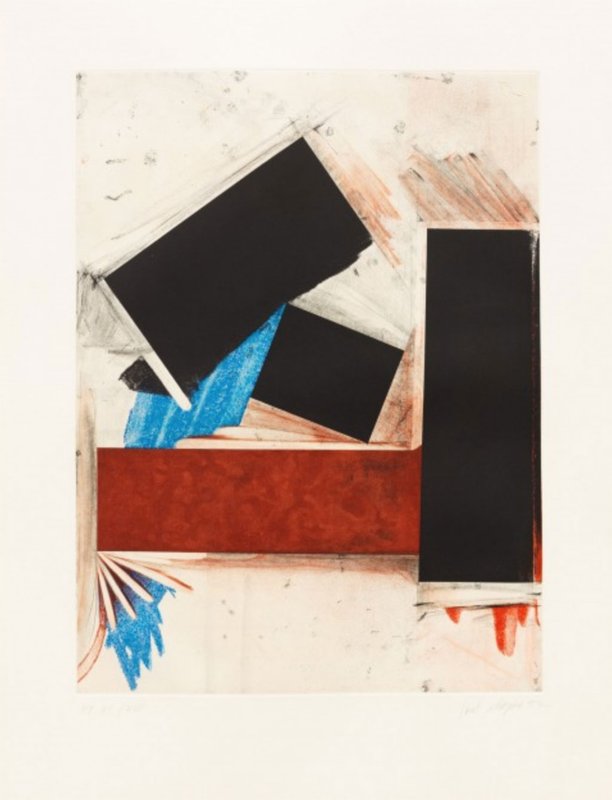 "I've been a big fan of Joel Shapiro's sculptures for many years. This painting almost seems to be a study for one of his pieces. I love the abstract balance of objects in space as well as the way it moves towards you and away at the same time. For me it's an insight into Shapiro's mind and how he sees objects in space. The additional use of color helps give this piece a vibrancy that keeps me very interested in it. This is a smaller piece so I would probably use it in a more intimate area to energize the space."
APRIL GORNIK – Light in the Woods 2009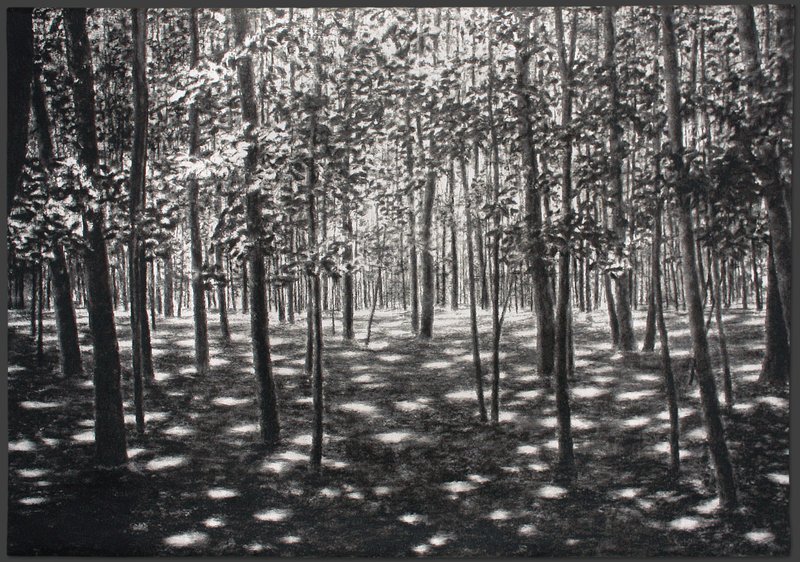 "This is a second piece I choose from artspace that I could certainly live with. Another captivating piece by April Gornick showing dappled light in a grove of trees, gradually becoming brighter in the background. Scenes like this draw me into a work and make me want to walk right into it. The craftsmanship in the work is extraordinary. I could stare at this piece all day."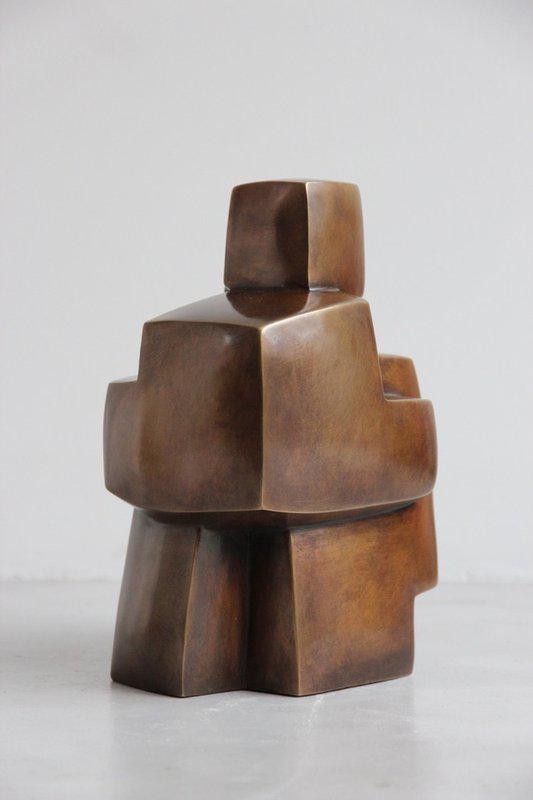 "I love this little sculpture by Sophie Bocher. It reminds me of the large-scale pieces that we often use outdoors in the landscape. Bronze is one of my favorite materials, so this hits some nice notes for me. The pillowed shapes speak both of something architectural and in an abstract way of the human figure. So I think of many things when looking at this piece, I would love to have it on my desk in the office."

EZRA STOLLER – Whitney Museum, Marcel Breuer, New York, NY (Gary Stoller and Lincoln
Kirstein) 1966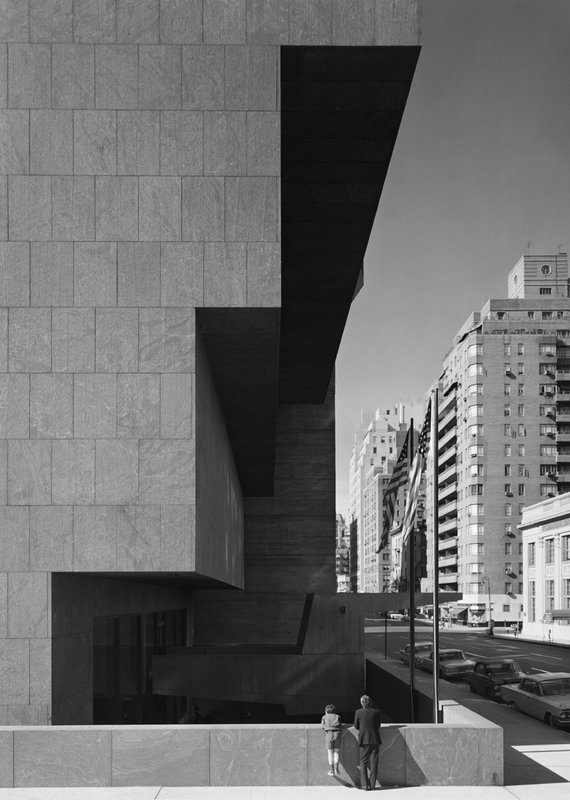 "Ezra Stoller has long been one of my heroes. His photographs stoked my imagination long before the internet came to be. I came to know many architects through his photographs, and they inspired me as a young designer back in the 80's. I still very much enjoy paging through his monograph on modern architecture, which today still stands as one of the great books I own. The Whitney Museum is a special place for me that I remember so well from my early days in NYC. The way Stoller captures this building through the use of elevations and perspective creates a powerful image within the frame. To this day I think of his photographs and compositions when sketching."
APRIL GORNIK – Rain Storm and Light 2017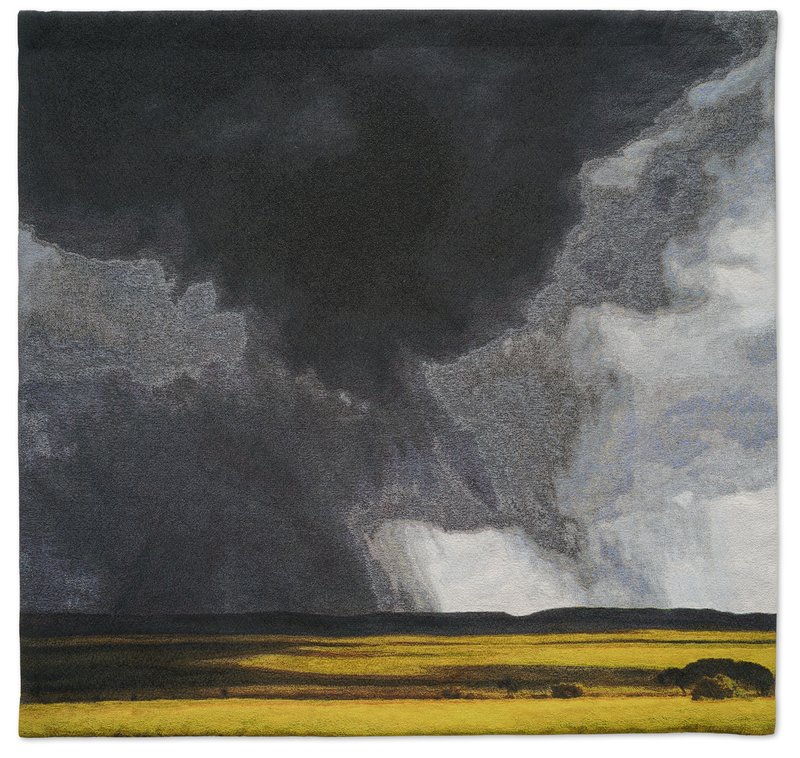 "Another piece by April Gornick, what can say, I'm a big fan. She also happens to live in my village so I've been lucky enough to see some of these pieces in person. This landscape holds a great sense of space and light that draws me in, I like the idea of thinking 'is the storm coming or going?' I guess it all depends on the mood I'm in. The 78" x 90" size of this piece make it all the more compelling to place in a major place in my home. I could live with this piece for a long time."
To see more from these artists and many others, browse the Artspace archive. To find out more about LaGuardia's work, order a copy of Contemporary Gardens of the Hamptons: LaGuardia Design Group 1990-2020, here.
Contemporary Gardens of the Hamptons: LaGuardia Design Group 1990-2020