Author Helen Thompson and photographer Casey Dunn have collaborated on three books together—Marfa Modern, Texas Made/Texas Modern, and now Santa Fe Modern, which they consider the third part of their "Modern" trilogy.
"For all three books," says Thompson, "we made the decision to create photographs of the houses that were somewhat different from the formal, styled photos that are the norm in books about interior design and architecture. We wanted our photographs to be more accessible to a reader, and more relatable. We wanted to make each room look lived-in and as if the homeowner was going to walk back into the frame of the shot at any minute. To achieve that look Casey and I agreed that the houses shouldn't be excessively styled, and that I—as the stylist—would only use what the homeowner already owned. The result is that each house has an authentic look that expresses the real personality not just of the homeowner but of the city, whether it was Marfa, rural Texas, or Santa Fe."
What the houses in all the books have in common, though, is great art. In Marfa Modern each house was so artistically designed and decorated that they themselves became site-specific art, much in the way artist and Marfa resident Donald Judd envisioned his own art to be. In Santa Fe Modern, the houses are obviously influenced by the modernist artists who lived in the area from the 1930s on, including Georgia O'Keeffe. Here, Thompson talks us through the art on sale on Artspace she'd love to put in her own home.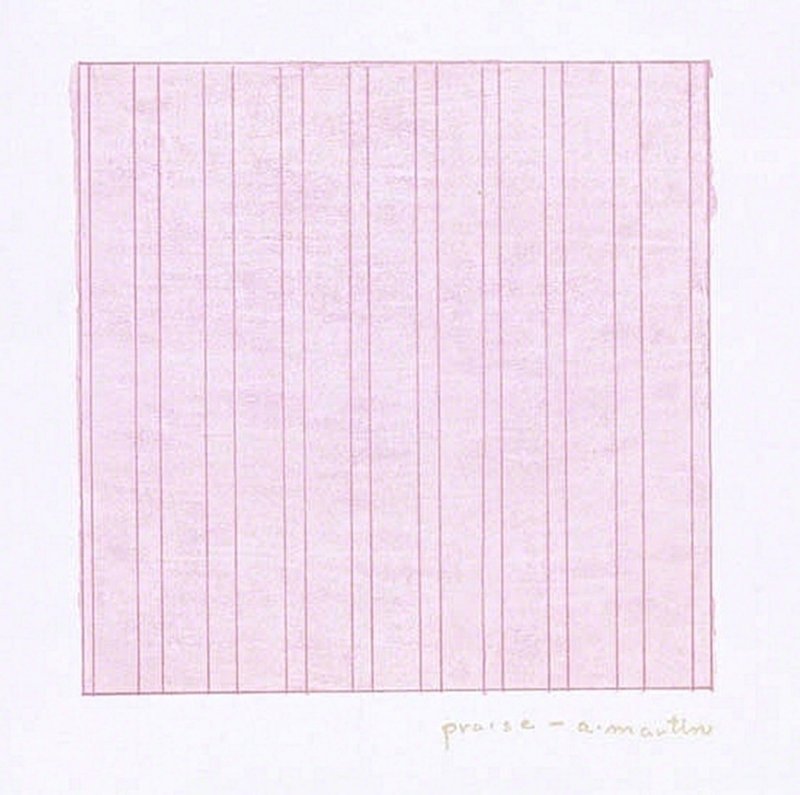 Agnes Martin was born in Saskatchewan but lived in Santa Fe and Taos from 1993 until her death in Taos in 2004. Her paintings are minimal, revealing a narrow range of color which is a bit of a counterpoint to the extravagant natural colors in the New Mexico earth and sky. Her 11 x 11" lithograph "Praise", on natural bond paper, diverges from the more-subtle colors she often employs, its luscious pink tones are a reference to a color that is surprisingly pervasive in New Mexico—in sunsets, in the minute sands in the desert landscape, and in the striations of rock formations especially around Abiquiu, where O'Keeffe lived and worked.
FIONA BANNER – Table Stops (2000)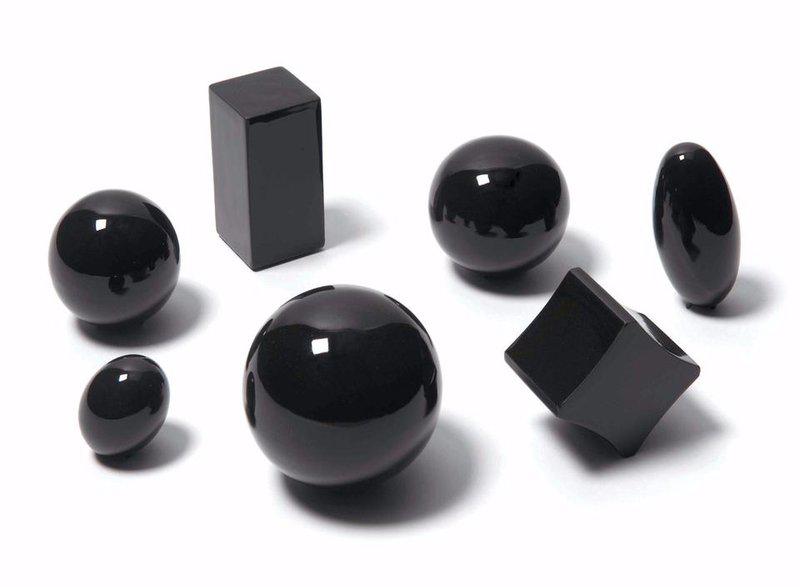 Fiona Banner's seven ceramic full stops become abstract sculptures, each a point of focus that suggest small renditions of the New Mexico geography which painters like Richard Deibenkorn and Georgia O'Keefe found so compelling. Each of Banner's full stops is taken from a different font: Klang, Slipstream, Avant Garde, Nuptial, Formata, Optical and Courier and all enlarged to the same scale; they are meant to be handled and moved around, and by doing so become a table-top landscape of shapes found in nature and elevated to an art form by modernist painters and sculptors.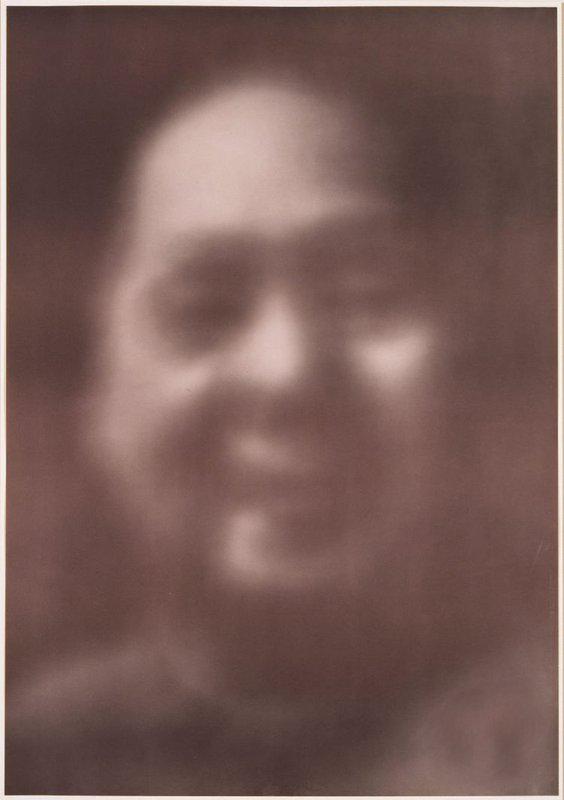 I can envision "Mao", German painter Gerhard Richter's collotype based on a 1967 newspaper photograph of Mao Tse-Tung in black violet on white carton, in the gallery of one of the houses in Santa Fe Modern. It would join "Ema (nude on a staircase)", another of Richter's out-of-focus paintings, that impart a sense of intimacy with the subject but also a sense of removal as if viewed through the mist of time brought to a standstill.
ANNI ALBERS – Child's Room Rug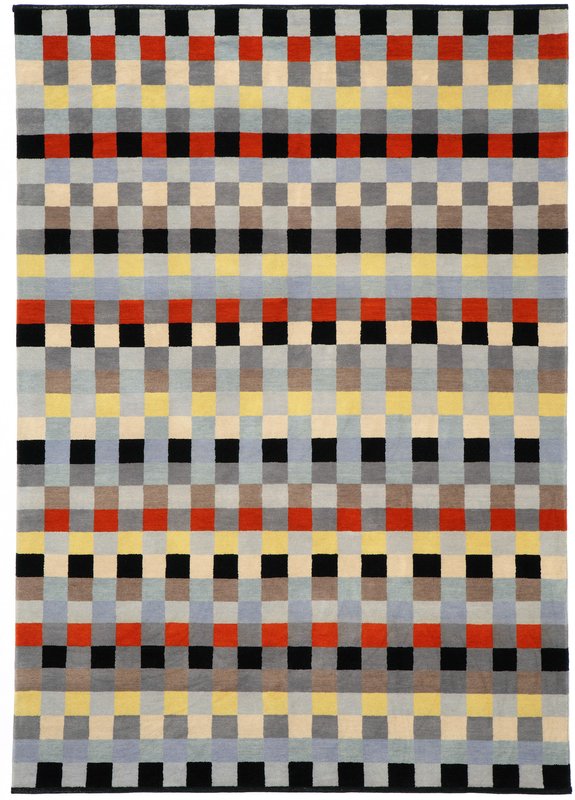 Anni Albers' 9 x 6 Child's Room Rug channels bold abstract compositions into textile, a tradition that also found expression in Native American weavings. Although the patterns in Native American rugs pre-date modernism, their graphic boldness, precise artisanship, and coloration using organic dyes also presage the meticulous convictions of modernism. Albers' rug embraces these ideals and its grid pattern almost seems to have been pulled from a Navajo weaving and rearranged more formally, as a modernist would do.
SHAHAR MARCUS – The Curator (2011)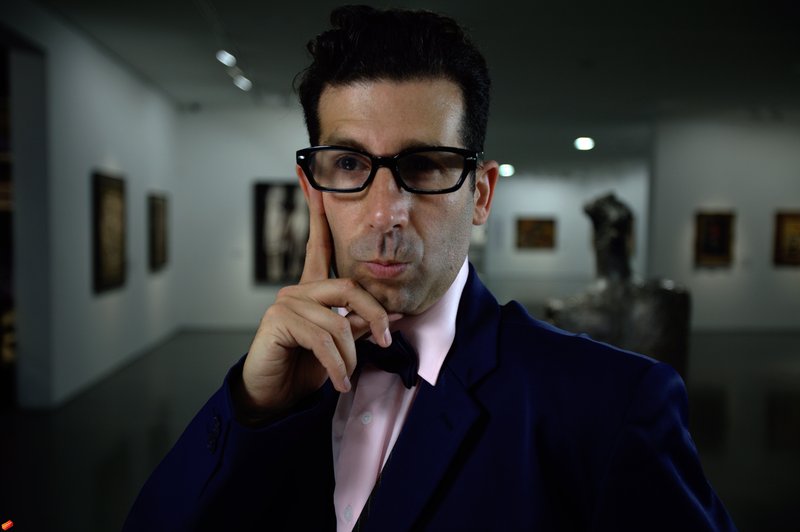 Because Santa Fe has become a hub for contemporary art, Shahar Marcus' 2011 single channel 4.25 minute video entitled "The Curator", has special—perhaps even ironic—meaning in this art-filled town. The curator himself appears to be something of a dandy, and a judgmental one at that, with his lips slightly pursed and one finger poised on his cheekbone, as if to enable further thought. The irreverent take-down will amuse many art lovers in this city that has made a name for itself by creating its own standards of artistic merit.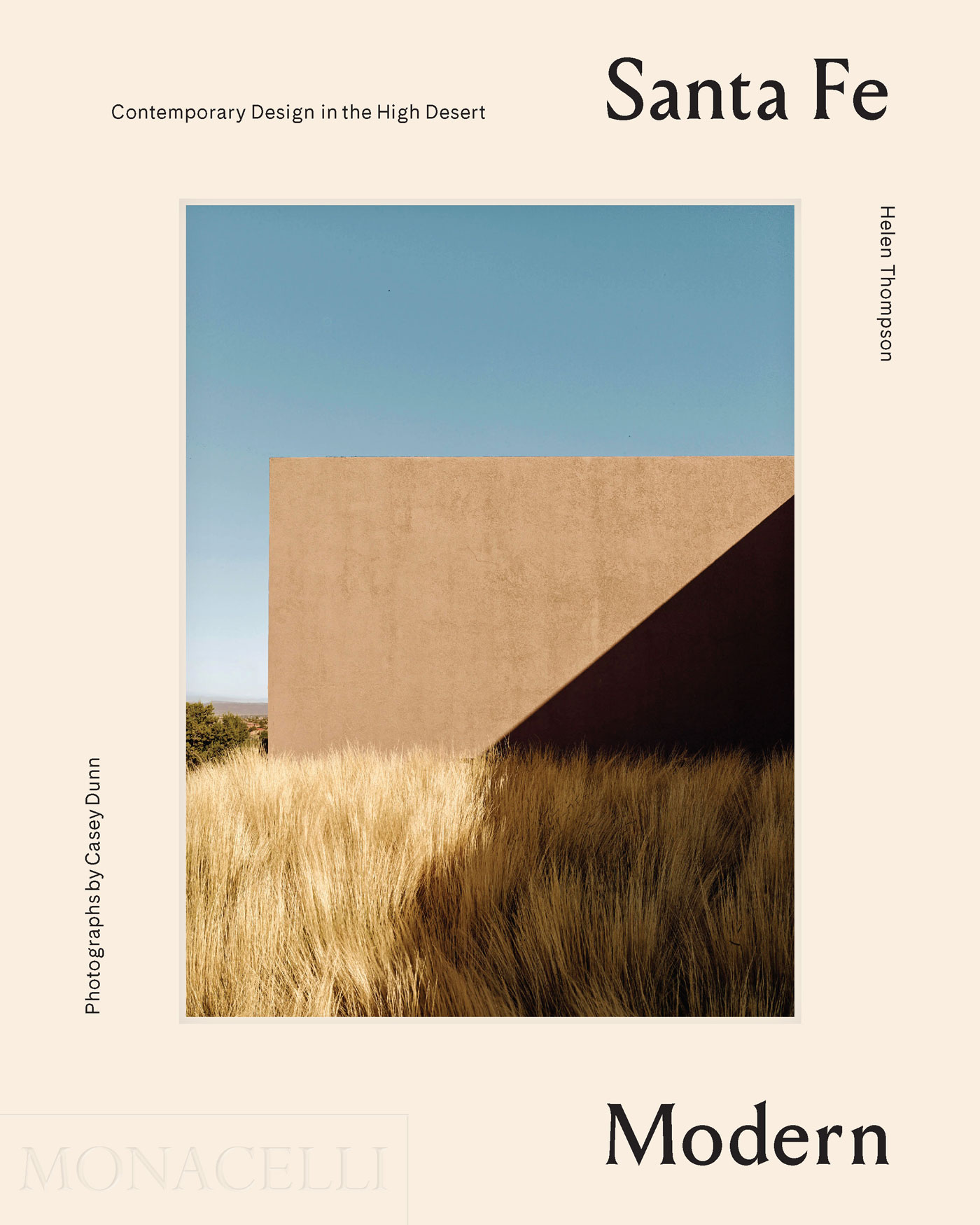 Santa Fe Modern: Contemporary Design in the High Desert by Helen Thompson
Helen Thompson's Santa Fe Modern: Contemporary Design in the High Desert is available to buy here. The book reveals the high desert landscape as an ideal setting for bold, abstracted forms of modernist houses. Wide swaths of glass, deep-set portals, long porches, and courtyards allow vistas, color, and light to become integral parts of the very being of a house, emboldening a way to experience a personal connection to the desert landscape.
The architects featured draw from the New Mexican architectural heritage. They use ancient materials, such as adobe, in combination with steel and glass, and they apply this language to the proportions and demands exacted by today's world. The houses they have designed are confident examples of architecture, particular to the New Mexico landscape and climate, and yet simultaneously evoke the rigorous expressions of modernism. The vigor and the allure of modern art and architecture hearten each other in a way that is visible and exciting, and this book demonstrates the synergistic relationship between art, architecture, and the land. Take a closer look here.