An Elle Décor A List designer, Matthew Patrick Smyth opened his interior design/architecture firm in New York City in 1987 and has just published Through a Designer's Eye: A Focus on Interiors with The Monacelli Press. He is renowned for elegant, sophisticated Tribeca lofts, Florida waterfront houses and Park Avenue apartments that combine sumptuous fabrics, contemporary comfort and well-chosen art and antiques. We set him loose in the Artspace vault and asked him to pick some contemporary pieces that would enhance any home at any price. First though we asked him for a few tips on buying art and making it work on your walls.
"I love the process of looking for art with clients. I have a few who are investment art patrons and when I go to Art Basel, Miami with them it's not to give my opinion, it's more about, will it work? Will it fit? They're coming already with a history of what that painting is; what it's worth. They have their art advisors dealing with that.
"I approach design in different ways. Sometimes it's a background for future art, and sometimes it's going to be a little more of a statement and the art is going to blend in more.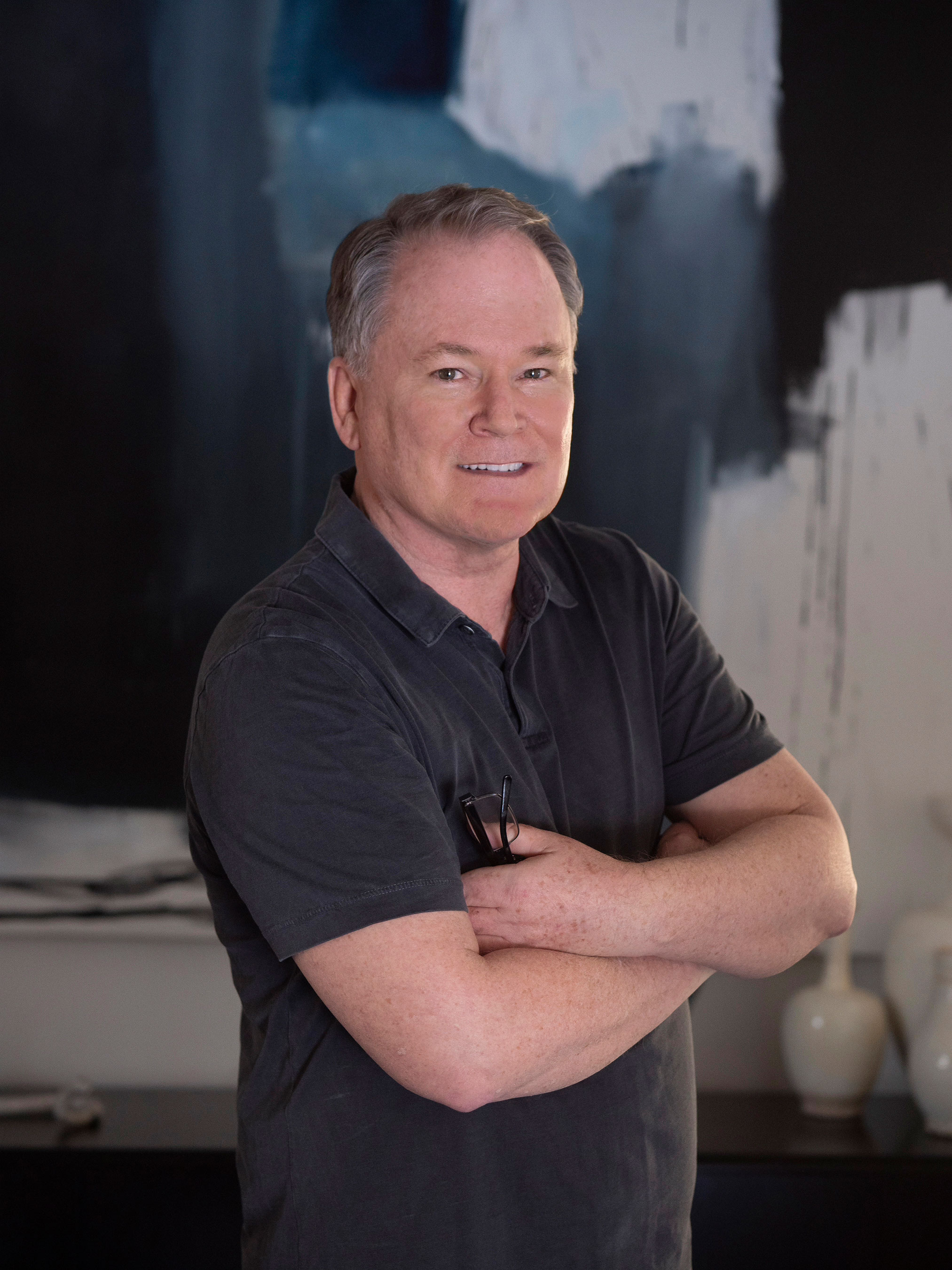 Matthew Patrick Smyth - photo by Anne Day
"As an interior designer I like the surprise element of the art arriving at the end. You can do the backgrounds up to a certain level but at some point the art has to show up. That's always the nice surprise element for me."
"I never want to think that I'm decorating for art but subconsciously there must be something that's running through what I do. I also design a lot around existing art. If it's good art and art that's been thought about then it's always going to work. My biggest fear is a client going away on vacation and buying art from the hotel lobby!
"I believe in rules. If you have to know rules in order to break them. If we place a piece in the wrong tight corner it doesn't do the painting justice. You want the piece to have its best showcase. A lot of time with art if you can present the domino effect of putting one piece in a certain place, a client will tend to be open to suggestions for everything else.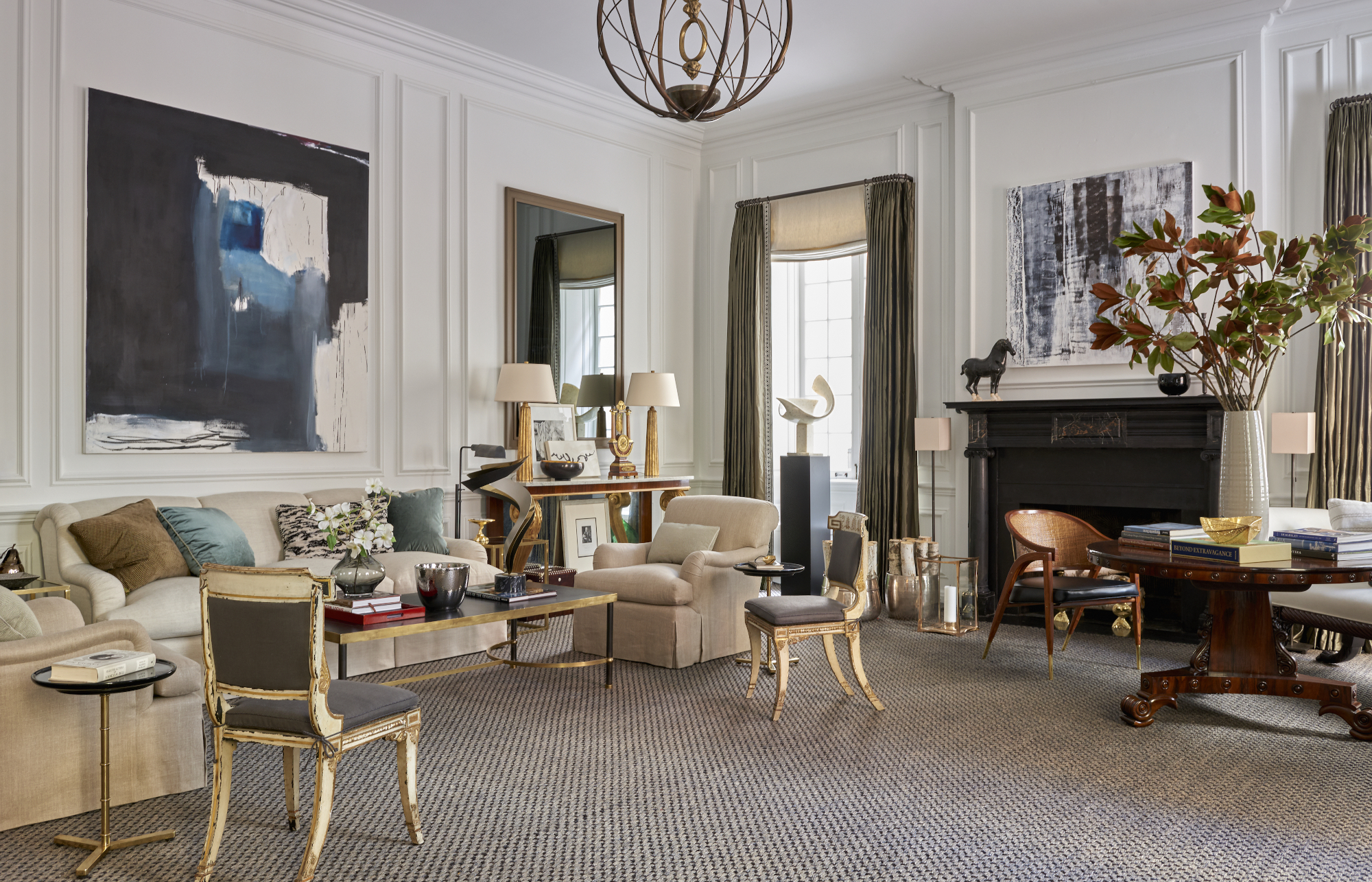 An image from Through a Designer's Eye
"It's all about scale and balance. If you're going to do a wall of various pieces I prefer to balance it out with different types of art – paintings, drawings, photographs. It's nice if you can break it up with different forms of media. I always start with the largest and strongest piece first and decide where it's going to look best: left, right or centre. I make sure that piece doesn't dwarf the pieces around it. You want things to flow and for your eye to go across the wall smoothly.
"I start with the most difficult pieces first and then I work around that. Sometimes at home I'll take a picture of the wall and just draw it out. I'll keep doing a few sketches so that when I walk into the space I'm already on the way. Sometimes I lay out things on the floor and come back to them later to see if they are working.
"It's important to note how you approach the room your hanging in – do you turn left or do you turn right? Will your back be to the wall when you first come in? What's the effect you want when you place art? Do you want it to disappear or do you want it to be a statement?
"If someone is a little unsure of how to hang art, working with odd numbers always looks better - balancing large with a little bit smaller too. Try not to repeat yourself so that it doesn't get static. If you have a series you have to decide whether you're going with an eclectic random look or something a little more controlled. And always be flexible, because it may not be at first apparent where the light is coming in from.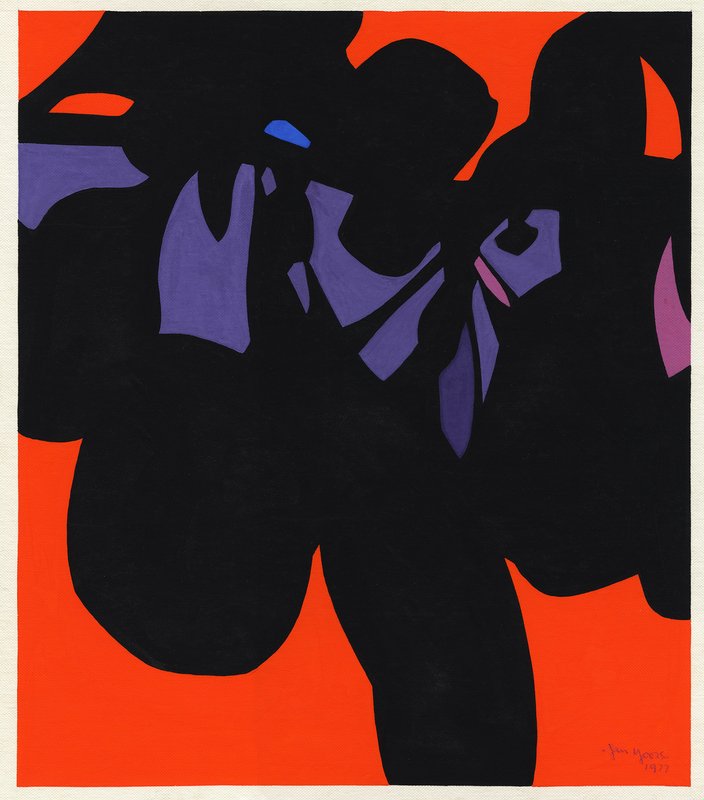 Untitled (orange Full Joy crop) , 1977 by Jan Yoors
This piece caught my eye straight away – it's the best of the Seventies in one place! It just has that unique look to it. Often with art the  history of the artist explains who they are. This guy is interesting because he ran off with gypsies when he was 12-years-old and stayed with them for 10 years. That sort of person has to go on to produce something interesting! He's also an excellent photographer. He did a series in Harlem, which is really beautiful.
This piece could go in a lot of places. It's also a piece that I would give a lot of airspace to. It would be great as a shot of color in a white room or as the first piece you saw as you came into a house.
You have to think about the hallway. People don't think enough about it but it's how people sum you up. It is the first thing somebody sums up the rest of you about when they see it. It's also one of the last things they leave with. It's like starting a story. It starts off the rest of the conversation and dialogue about you and about your home.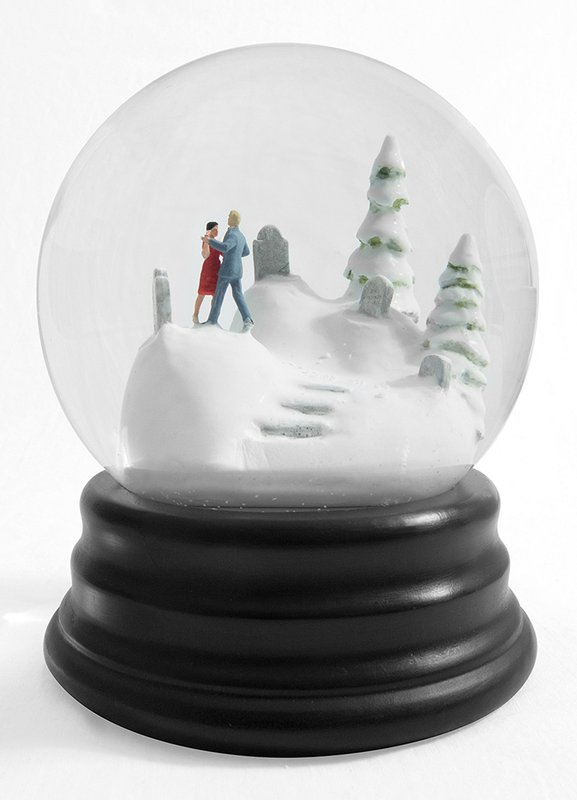 Grave Dance by Walter Martin and Paloma Muñoz
I love the sense of this. It almost looks like a Wes Anderson movie and when you look at it you can take off from there. It's a movie in there! I love that everything's in the snow. Snow just cleans up everything, so the mystery is even more to the forefront.  I just came by it by accident on Artspace. I was just surfing and it caught my eye. I did some research on the rest of their work and wow, how lucky somebody would be to have a collection of their pieces!
Each one is unnerving, with this background of tranquillity and freshness.  I love it when art takes an outside the box concept of where it is. I think this is one of the most interesting pieces I've found. That's the nice thing about looking for art because you never know what you're going to come across and what you're going to find. It's that sense of surfing through and tripping on something. It takes you in different directions that you never thought you'd go in.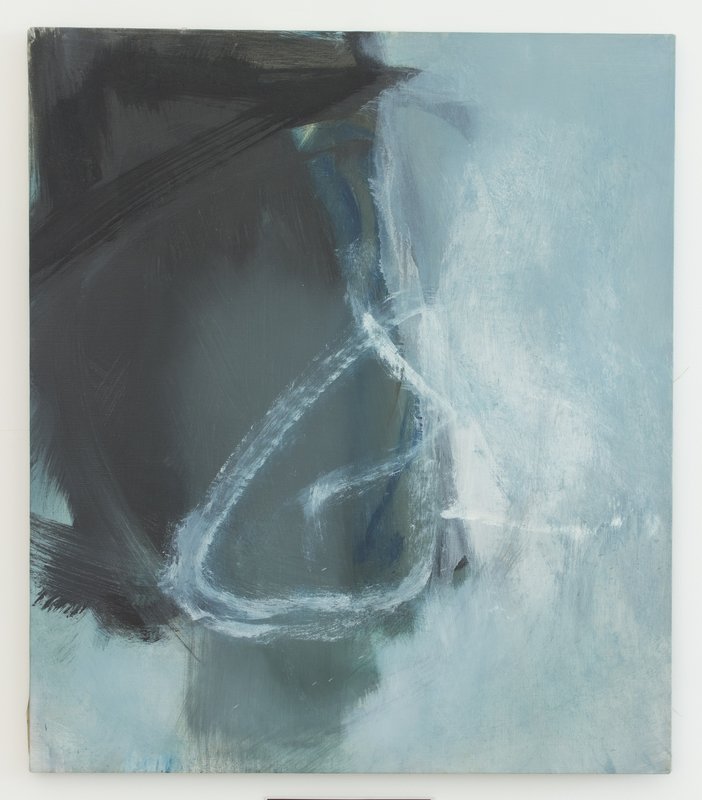 Untitled (Image #1406) , 1964 by Cleve Gray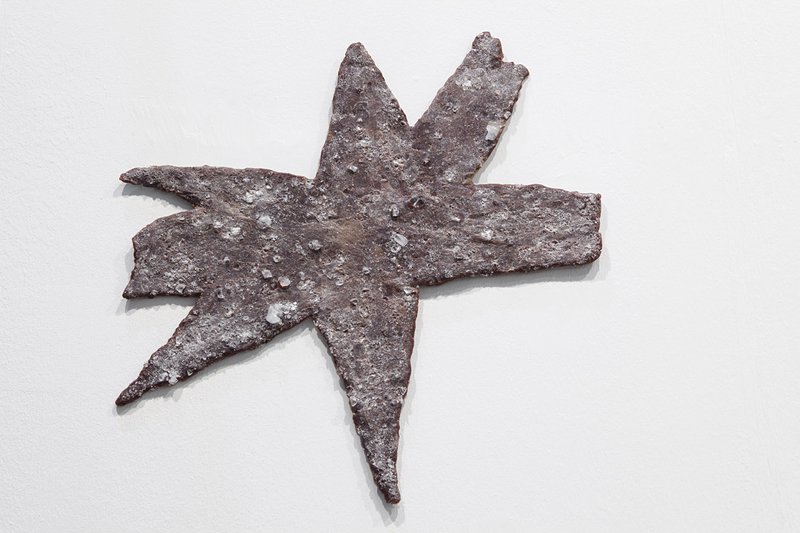 Quintessence , 2014 by Jay Heikes
I love it because it has a sense of magic. Maybe that's not quite the right word, but there is a spirit there that's coming through. It's also an image that looks like a burst of something positive. I love that it's very still and that it has some age to it. I came to this artist through a client and this artist is actually in my book. He is in very good galleries and is very much an artist that people should keep an eye on. Some say it looks like a meteorite and I love that you can put any story on it. With art I love things like this that can be mixed into your collection, you don't always have to just buy prints. With sculpture  like this I would make a lot of space around it. It looks like it's bursting out so I would let it be on its own.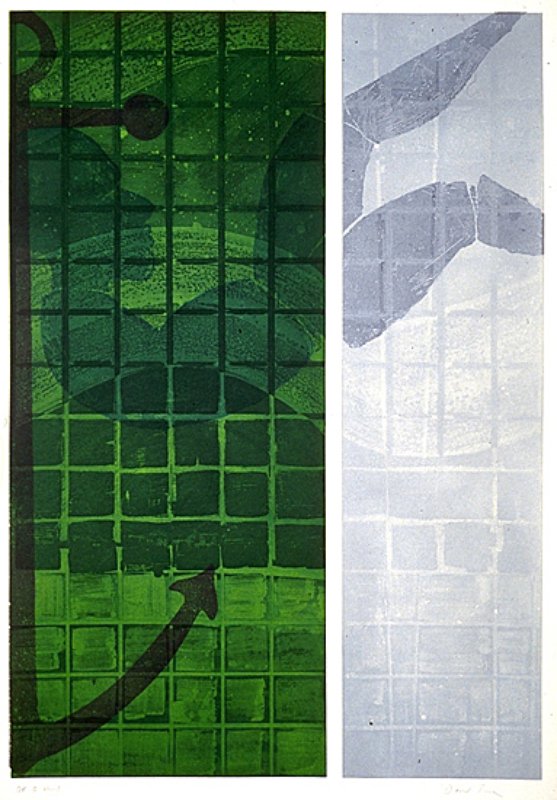 Cut Secure , 1987, by David Trues
I actually own this print. I have had it for 30 years. What I like about his work is that it's truly from an American viewpoint. He teaches at Cooper Union, [and is] now almost 80-years-old. But there's still a freshness to this. This piece looks like it could have been done today – it doesn't look like it's from the Eighties. I think in all the work I picked there's a sense of subconscious thought going through all of it. And sometimes that's a little jarring. Sometimes I look at this from my bed and it evokes that sinking feeling where you could be going down but you might just go back up again. The anchor gives you the impression of something bringing you down or maybe you are passing it on your way up. I always look for his pieces if there's an auction coming up. He's a great artist and there's great things out there still to be had.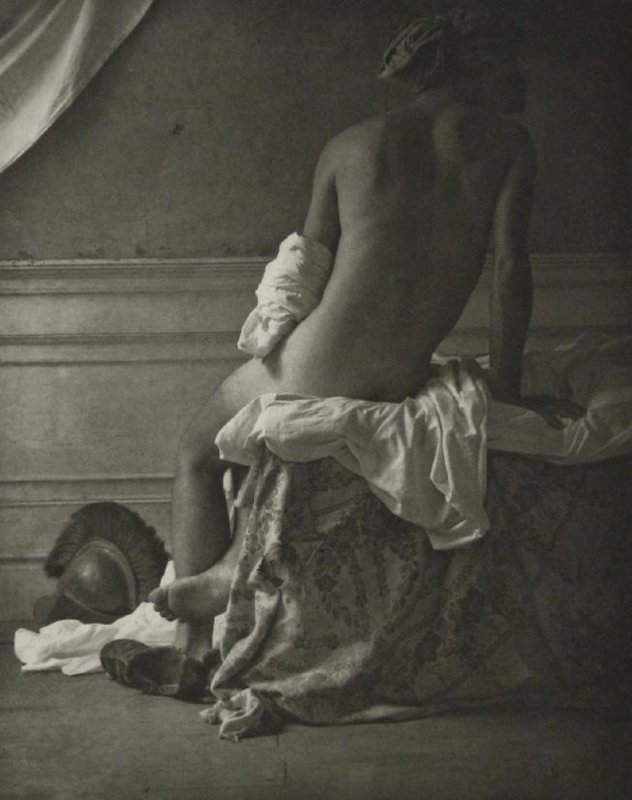 Valpinçon Bather, 1992 by McDermott & McGough
McDermott & McGough's whole life together was performance art. I remember them in the 80s when they were downtown in New York and they dressed up in 19th century clothing and lived this English dandy Victorian persona. To me their art is an extension of who they are. Sometimes I like to know who the artist or artists are because then I appreciate the work more.  I love that they use old photographic techniques when they create their prints. I do think there is a sense of irony in their pieces and a sense of humor in everything they do.  And they are mad! But it's not a spoof. They were two dandies in the middle of Julian Schnabel who presented them to the art world and Basquiat and Debbie Harry were mixed right into that scene. There's a film about Basquiat when he was poor, the camera followed him through the streets of New York and they make a cameo appearance in it.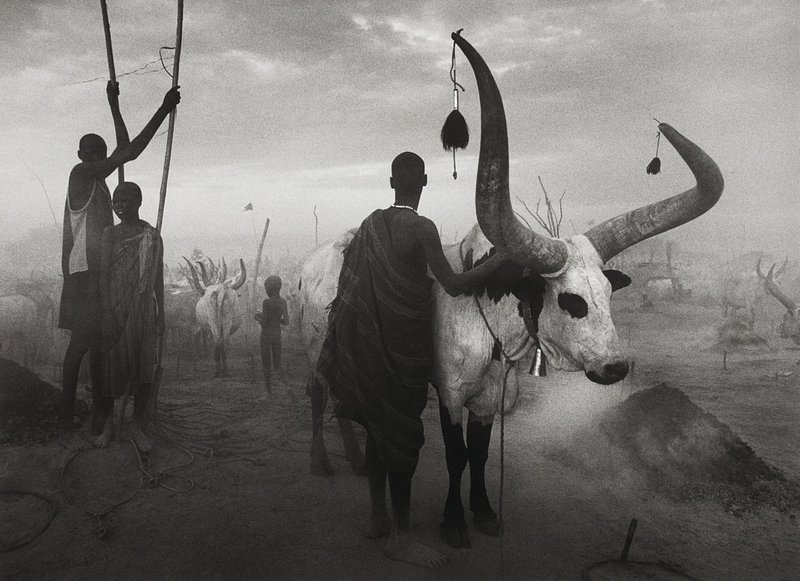 Dinka group at Pagarau, Southern Sudan, 2006 by Sebastião Salgado
It's so dramatic but there's also a sense of theatre and majesty that goes with Salgado's work.  I really appreciate what he does. As a photographer you have that one moment and then it's gone. Two seconds later this image was gone. It moved away. You can't orchestrate that. A second in time and it's never coming back. I love the light flooding through and the softness of the image. I just think it's epic. There is something so magical about this photograph.  It's probably one of the most perfect photographs I've ever seen. And Salgado is also technically perfect. So many pictures are technically perfect but don't have any magic to them but this one does. This moment that he captures is so moving.  And it's in our lifetime; it still exists. This ancient civilisation that's so vibrant. And it's all there.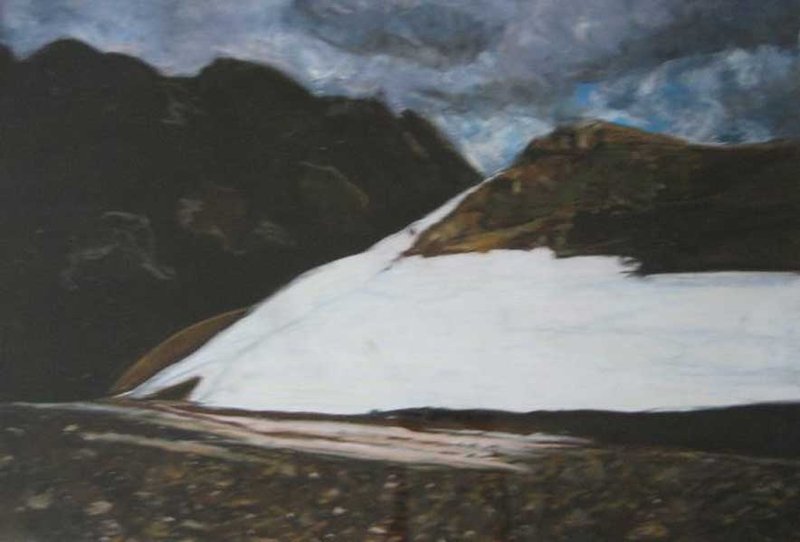 Summer, Iceland #5 , 2000 by Jennifer Bartlett
Bartlett is one of the great American artists. When you look at her work you see how many risks she takes. There are things that work and some that don't but it doesn't stop her, she keeps going. She's a true artist. And she also has that sense of theatre – she designs opera sets. Extremely creative. I like this landscape. She has one of her pieces in my book from her In The Garden series. It's one of the first pictures in the book. She's an artist I've always had my eye on; she's very creative. I think if anyone has a chance to buy a piece of hers they should go for it.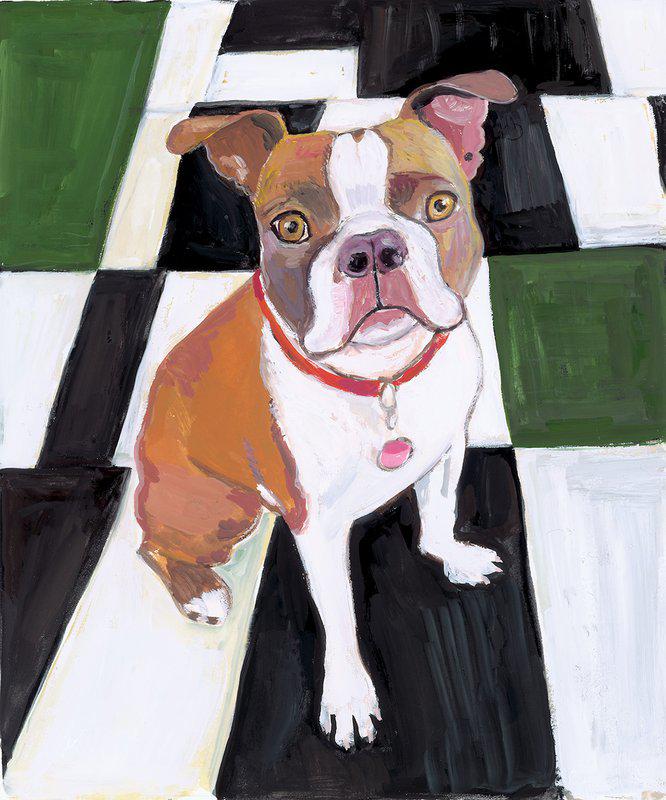 Loyalest Friend , 2015 by Maira Kalman

I know right? Aaaaaah! Sometimes it's not art, it's illustration. But what's the difference? It's still art. What I love about it is the dog's looking at you and you're thinking: does he want me to feed him? Does he want me to pet him? Does he want me to take him for a walk? What does he want from me? All good things, all positive. It's all Loyalest Friend. And that's what it is. It looks like somebody who's just there for you. The eyes of that dog are perfectly captured. You can look at it and it's just joy. You don't have to explain it or analyze it. It's just there. I knew the artist - she does New Yorker covers - but I didn't know this work until I discovered it on Artspace.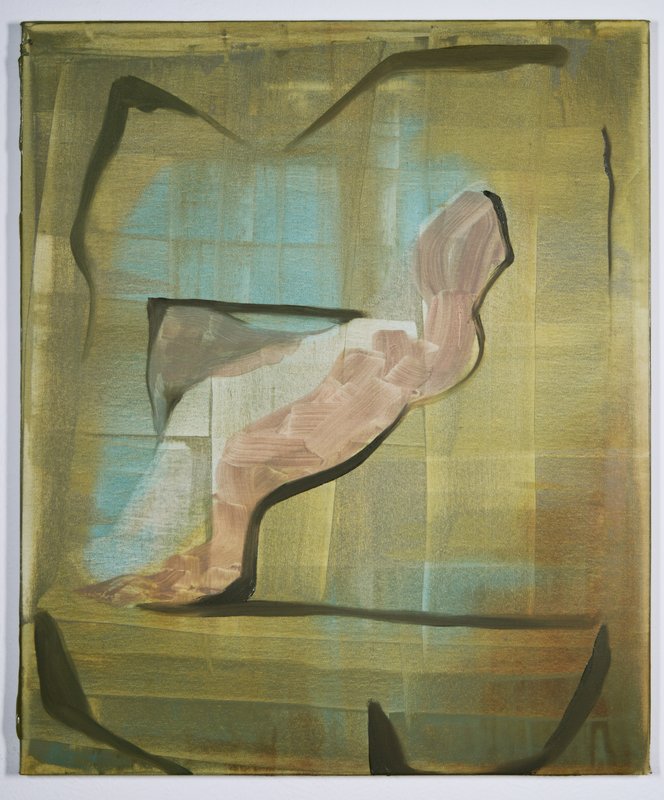 Prehistory , 2015, by Damien Flood
I find Damien Flood relates to David True and Cleve Gray in that sense of floating and wondering what's out there. He's an Irish artist and he's with a gallery I like in Dublin and I found it at Miami Basel at one of the satellite shows, years ago. I don't think I have a piece of his work; I've toyed with it a lot of times. I think I might actually get this one. I think it has poetic quality to it. So much of Irish art is tied up with literature as much as art and I think that this is a very good example of that. It's a strong piece.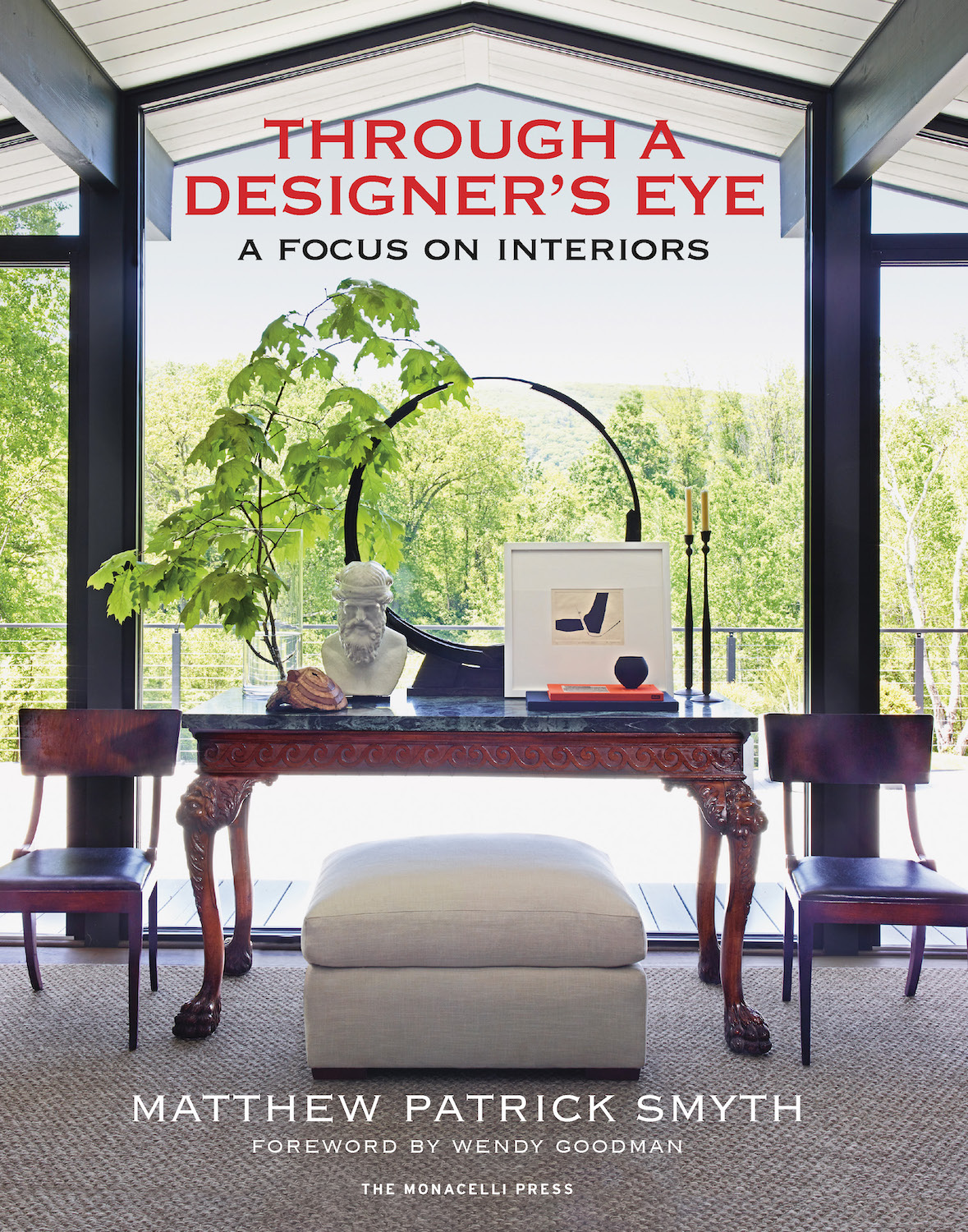 Through a Designer's Eye by Matthew Patrick Smyth
[smyth-module]