Lewis Miller grew up in the country. The acclaimed floral designer and founder of Lewis Miller Design was born and raised in California's agricultural communities, among olive groves and peach and almond orchards. However, Miller made his name in the city, first studying horticulture and landscape design in Seattle, before moving to New York City, where he set up his own company in 2002.
Lewis Miller Design's client list is a starry one; it has overseen floral creations for the Met, the Whitney, Tiffany, Ferragamo, Versace, Viktor & Rolf, Vogue, American Express and Bergdorf Goodman.
Nevertheless, Miller is best known for his free to everyone, public works, where the real beneficiary is the surprised bypasser in the street. His new book, Flower Flash , describes how, early one morning in 2016, Miller and his colleagues filled a van with 2,000 flowers and headed for the John Lennon Memorial in Central Park, NYC. Their destination was the circular, mandala-like mosaic set into the park's grounds with the word 'IMAGINE' written across its centre.
Once there, these floral vigilantes arranged hundreds of brightly colored stems into a psychedelic halo around the mosaic. This spontaneous floral installation was Miller's gift to the city—an effort to create joy during a time when a contentious presidential election was raging.
Five years and more than ninety Flower Flashes later, these elaborate flower bombs—bursts of jubilant blooms in trash cans, over bus canopies, on construction sites and traffic medians—have brought moments of delight and wonder to countless New Yorkers and flower lovers everywhere. This new book traces Miller's public works, from the first, spontaneous Flower Flash to the even more profound installations of the pandemic through a kaleidoscopic collage of photos documenting the Flower Flashes, behind-the-scenes snapshots, Miller's inspiration material, fan contributions, and more.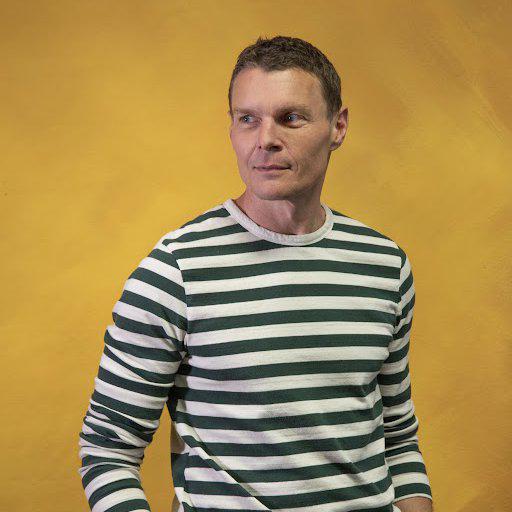 To mark this new publication, and to share Miller's work a little more widely, Artspace has teamed up with the daring floral designer to produce a stunning new print of one of his flower flashes.
"It's the first time I've done an edition," Miller says. "We've done our flower flash prints which we sold ourselves through our website and people love them. But this is a first. It's exciting, it's a bigger audience, it's a larger scale; it's definitely up a few notches."
The image is of one of Miller's Manhattan flower flashes, installed in a classic New York City waste bin earlier this year. "It's in front of [famed magazine store] Casa Magazines, which is a very iconic magazine shop in the West Village," he says. "The inspiration was a little bit like [Californian artist and set designer] Tony Duquette meets Manhattan."
The display consisted of palm fronds and banana foliage (fruit included!) paired with some equally striking blooms. "It's colourful, graphic and bright," he says. "It looks like a cabinet of curiosities - in a bin."
Given this exotic, heterogeneous mix of cultivars, Miller believes this new print would work well hung beside a wide variety of other pieces. "It would also look amazing on a gallery wall because it's such its own thing, so mixing it with some mixed media art pieces would be a lot of fun," he says. "For all that it's a photograph, it's also flowers. And it's also very urban so it has so much juxtaposition. There's almost an aggressiveness to the actual arrangement itself with some of the elements I chose," he goes on. "But then of course there's a very soft quality which you can compare with the gritty streets of Manhattan."
LEWIS MILLER – Flower Flash, Casa Magazines, West 12th Street & 8th Avenue, New York City , 2021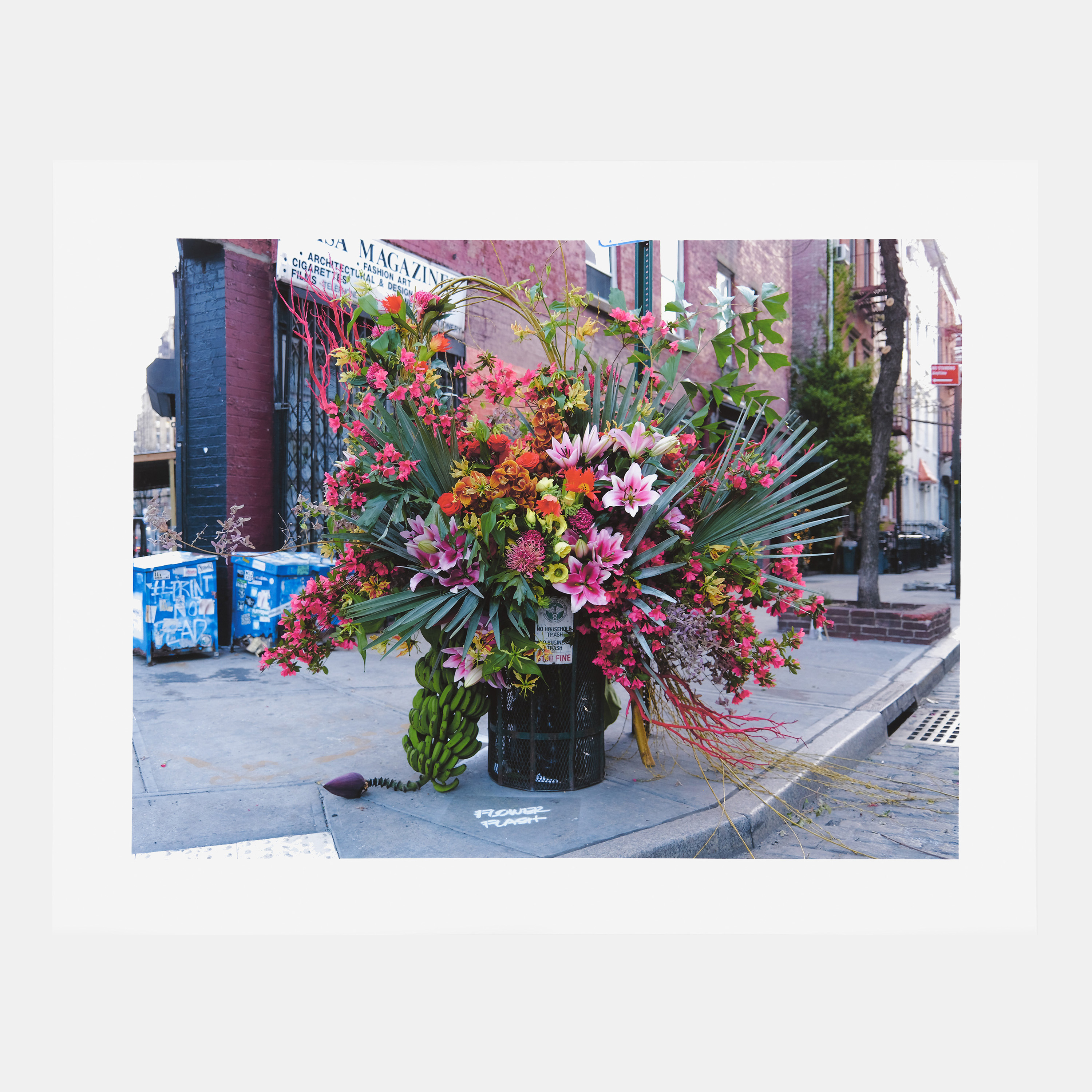 Digital print on Moab Entrada 300 gsm Natural 20.00 x 25.40 in 50.8 x 64.5 cm Edition of 100 Each edition comes with an artist signed and numbered label affixed on the back
You can emphasize the grit or the glamor, the juxtapositions or the simple beauty, depending on how you show this new piece. "There are a lot of tensions happening at once, so I think you would want to put it somewhere where there's plenty of space around it so you can zoom in on it," Lewis says. "Or, show it with a collection of other things that are very disparate. And they might actually complement each other." Order it here, and let Miller's transgressive, temporary floral work live on with you .