When John Folchi trains his eyes on the atmosphere, he follows a venerable artistic lineage. Titian, Constable, Turner, Rothko and Richter have all found their own ways to paint cloud formations; over the past few decades, Folchi has joined these greats, painting cumulus, pannus, cumulonimbus and other cloud types, on paper and canvas.
A native New Yorker, Folchi studied as an undergraduate and graduate in Manhattan, where he honed his skills under the tutelage of the notable Greek artist, Theo Stavropoulos. Folchi's work has since been displayed in solo and group exhibitions across the country; several noted corporate collections now include pieces by him, including Fidelity Investments, UPS and Pfizer; and Folchi has enjoyed strong dealer and gallery representation.
In this interview, Folchi describes his early inspirations, his ongoing artistic practices, and why he continues to watch the skies.
JOHN FOLCHI – Cloudscape 38, 2020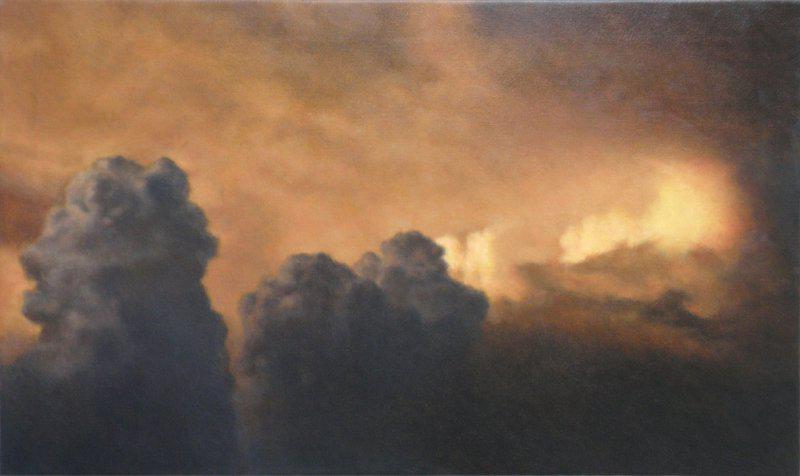 What attracts you to clouds as a source material? Among my earliest childhood memories is one of an aesthetic response to the beauty of clouds. Its painterly fulfillment has been with me throughout my career. This subject offers a great deal; beautiful complex forms, color, tonal drama, subtlety of light, and compositional variety.
What sources do you work from - existing images, your own photographic images or just looking upwards? My source material begins with personal photography. The final painting will be an adjustment of design, tone, color, etc.
JOHN FOLCHI – Cloudscape 39, 2020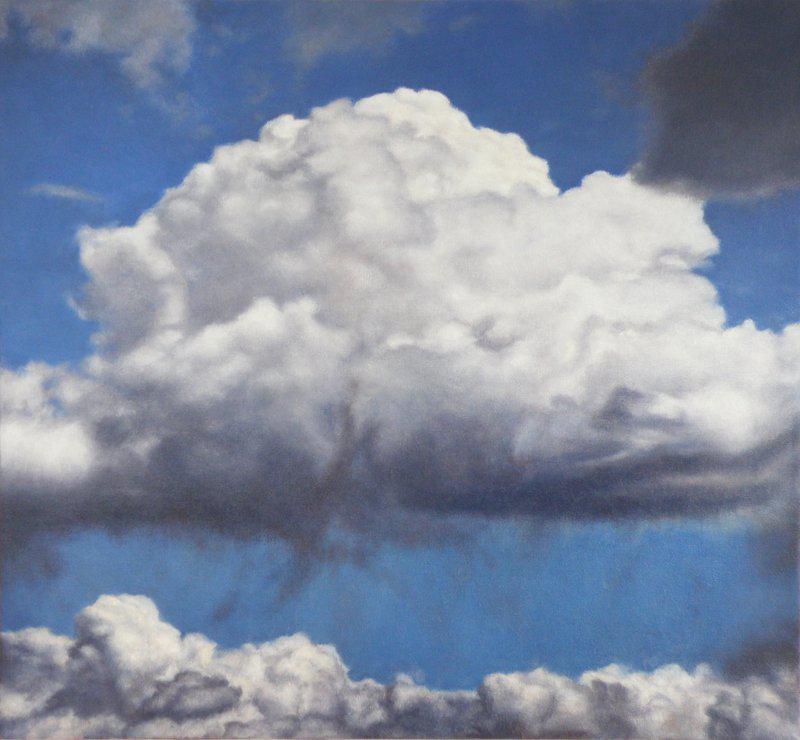 Your art is concerned with the natural world – how important is representing scale and how do you overcome physical constraint? To the question of scale, I would say that large-scale subjects can be successfully conveyed by the painter's skill.
Could you describe your process? My painting process is a sketched out plan of design followed by traditional painting stages leading to detailing forms.
What made you want to become an artist? I have been involved with art since I was 11 years of age and the motivation to express my emotional response to nature in the form of painting has always existed.
JOHN FOLCHI – Cloudscape 19, 2020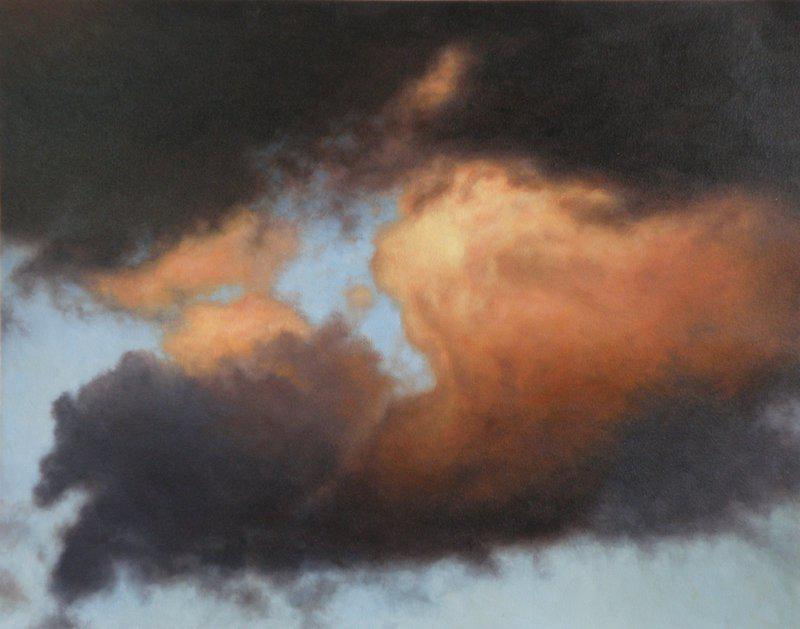 How has your work changed over the course of your career? Earlier in my career I experimented with a variety of styles but have returned to figuration.
What should people look for in your work and what do you hope they might get out of your art? I would hope that viewers are emotionally moved by my work.
JOHN FOLCHI – Cloudscape 26, 2020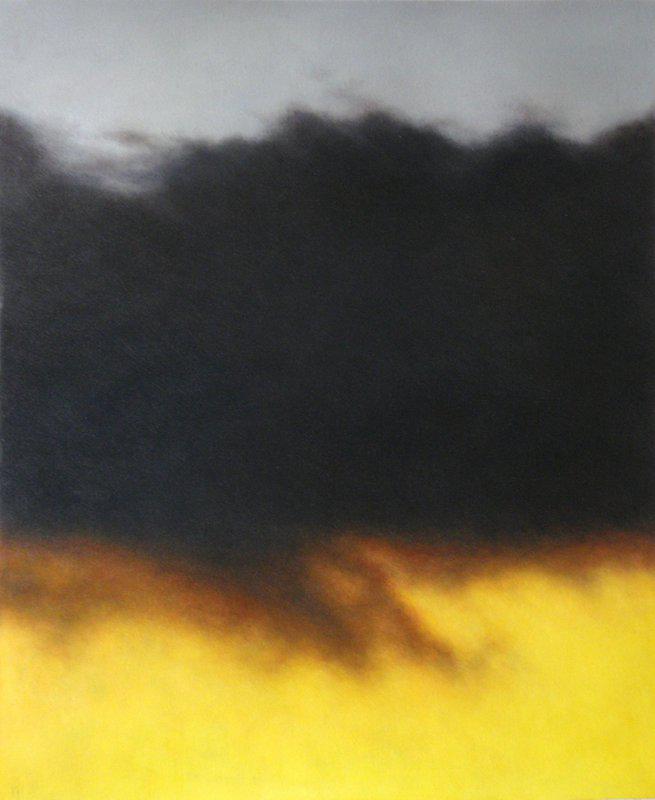 Tell us a little about three of your works on Artspace? Cloudscapes 19 and 26 are minimally designed and concerned with color and tonal changes. With Cloudscape 35 I was interested in the complex forms of the clouds.
Where do you look for inspiration? I find inspiration in any observable subject that I feel lends itself to painterly development.
JOHN FOLCHI – Cloudscape 35, 2020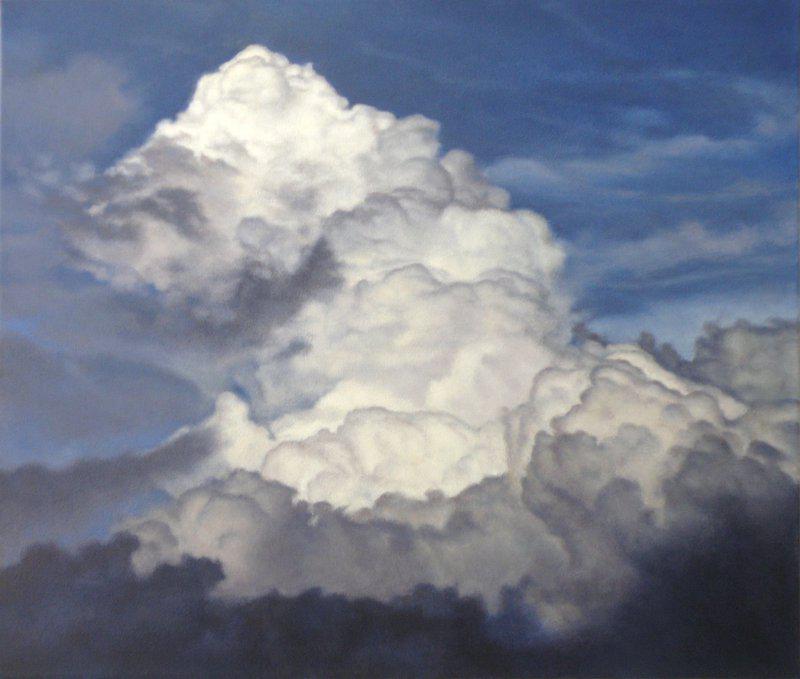 What do you think you'd be doing if you weren't doing this? If I were not a painter I would be a classical musician.
If you could choose any artist to do your portrait, who would you choose and what instructions might you give? I would choose Amy Sherald to paint my portrait as I admire her work for its design qualities and probing characterization.
To see more of John Folchi's work take a look at his page on Artspace.