For some of us lock down has possibly been a long, drawn out affair, punctuated by endless Zoom meetings. Pretty soon, what started as 'working from home' inevitably ended up as 'living at work'. Consequently many of us looked for inspiration further afield. Long weekend walks helped replenish creativity, but for one smart and savvy New Yorker some well-timed walks along the beach actually inspired a whole new way of working.
Colby Mugrabi, the founder of Minnie Muse - a multidisciplinary creative brand sitting at the cross-section of art, fashion, architecture and design - was walking along the seashore when she noticed some beautiful shells at her feet. She stooped down to pick them up , carried them home, and placed them next to her artist's palette of paints. In the next few days inspiration duly struck. She takes up the story.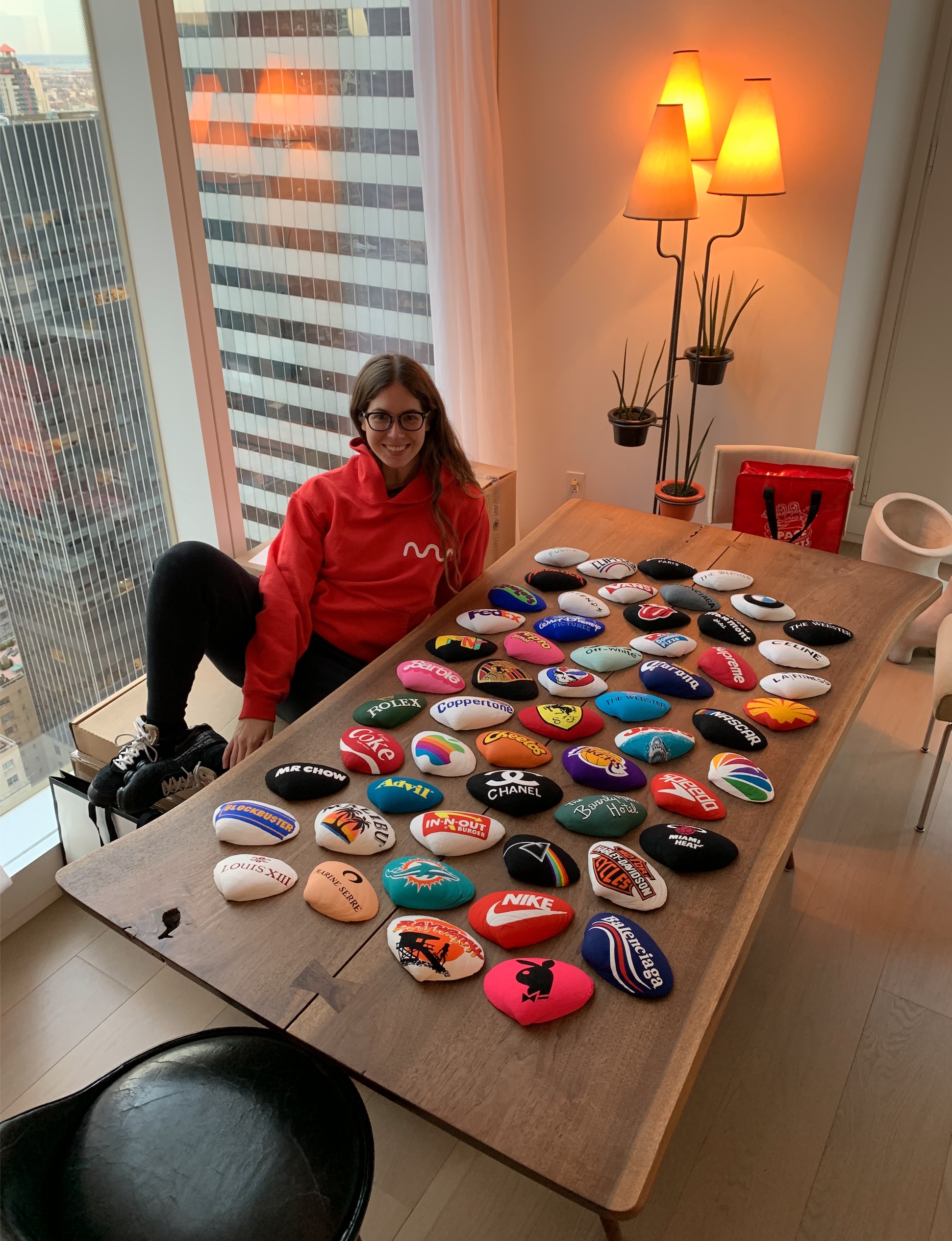 "We were all in quarantine this spring and we were lucky enough to be out East and when the weather started getting warmer. It was my husband's birthday in late April, and I had ordered some paint to make him a painting and so I had ended up having all this extra paint. I have all these fond memories of painting seashells with my mom when I was a little girl during the summer and I also have this affinity for these quirky design objects, especially the objects Supreme makes. I was thinking Supreme has never done seashells. I painted the logo on one shell, posted it on Instagram, and it sold immediately.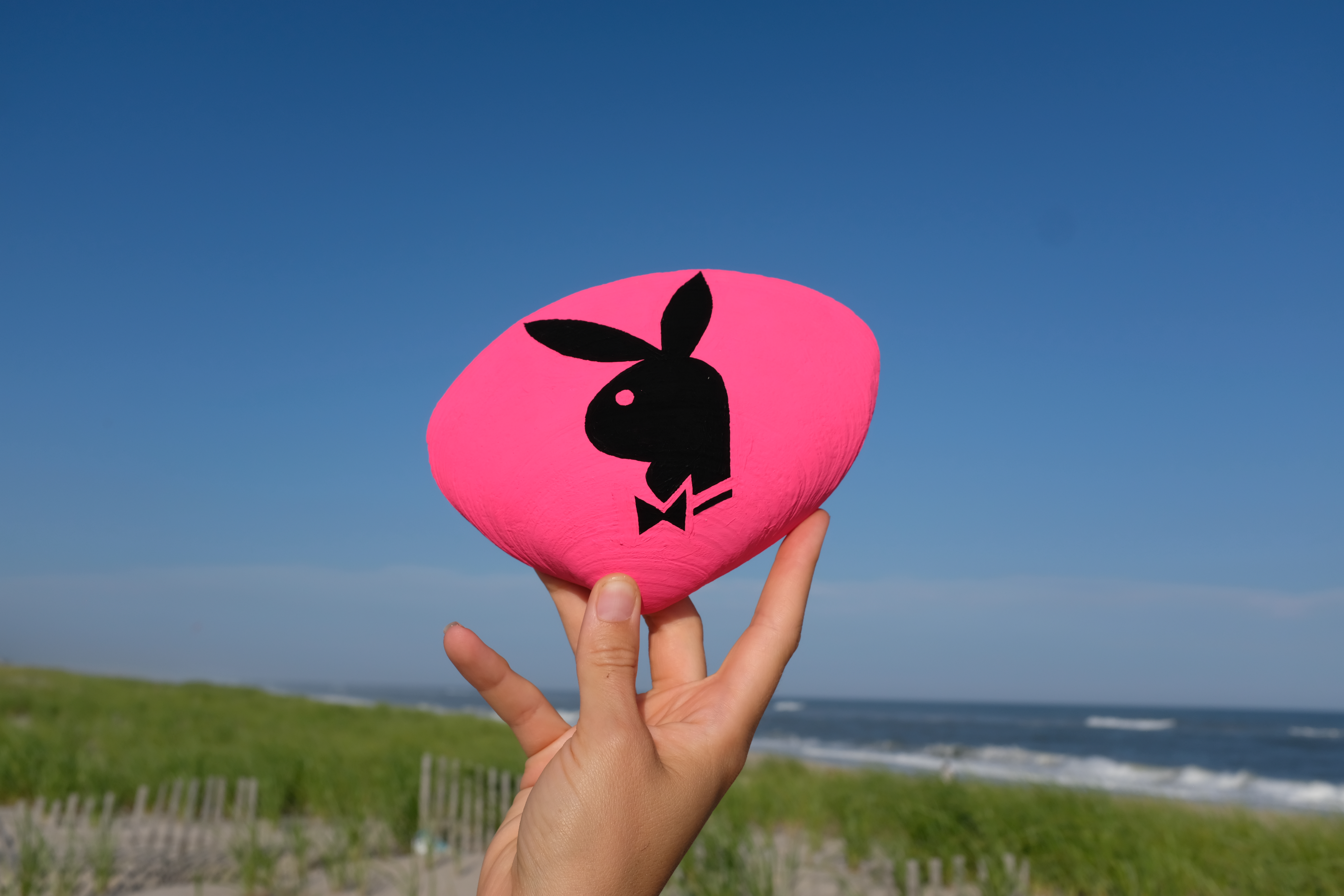 My husband, who is an art dealer, suggested different brands and that sent me into a spin of what brands to choose. I did IKEA next, and then it started me on this wave of painting sea shells with brand logos. And that's how the Consumerism Ashore series started. Ingrained in my brand philosophy is the idea of past and present, industrial and fine, and a seashell to me encapsulates all of that - mixing something as natural as a seashell with something as manmade and artificial as graphic design and acrylic paint. I love that dichotomy being present.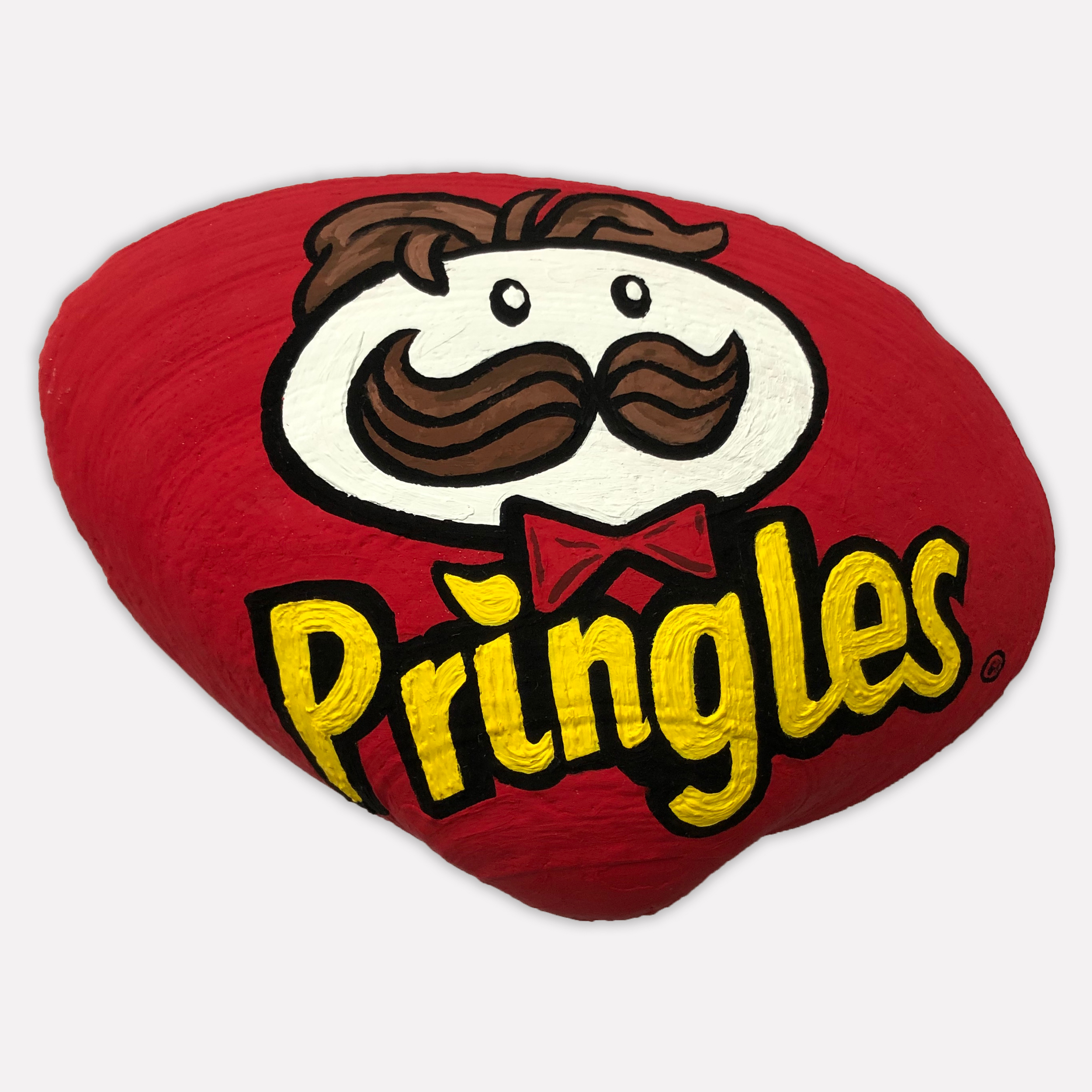 Did you have the title for the series before you knew what brands were going to be in it?
 No, I didn't. I just started painting these for fun. It started when I painted a Star Wars shell on May 4th for May the Fourth be with you day! I wasn't taking it that seriously but then it was exciting when people reacted positively, and it was also a great way of learning a new skill. When the series started developing into something more serious that people were reacting to, I came up with the name Consumerism Ashore - obviously touching on both those elements of the work.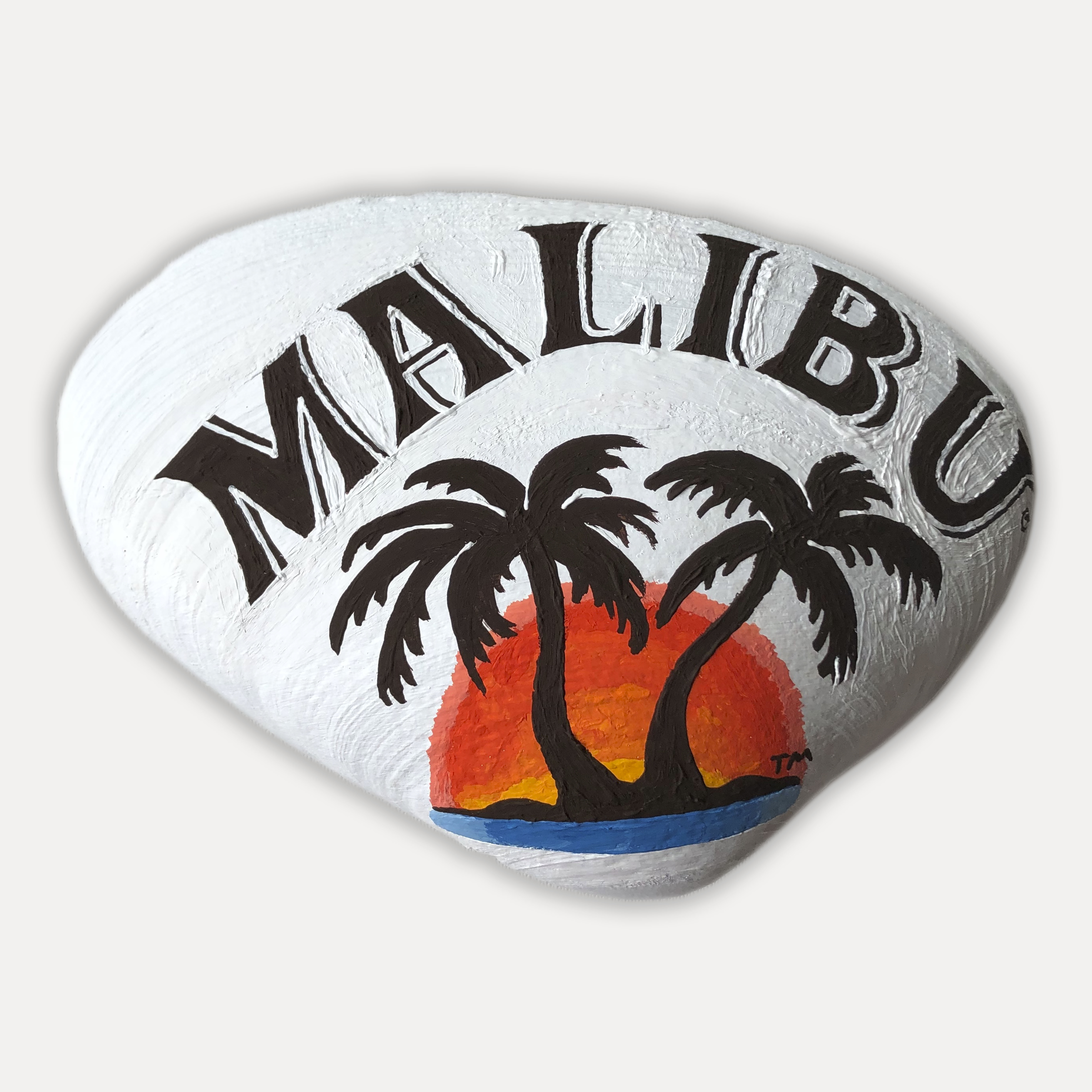 What are the most requested brands? IKEA, funnily enough, is one of my most requested brands, another is Blockbuster. People really love nostalgia, I think. Obviously, a lot of my followers are of that Blockbuster generation so I'm sure there's something attached to childhood memories of getting a film to watch with friends. I love seeing which logos people react to. I'm working on commissions now and I get to hear stories about what logos meant to people. I got a commission from Hawaiian Punch and the person was very specific about which iteration of the logo they wanted. It's great because logos and iconography are a universal visual language so I think they are something that spans history, and cultures and time periods and something that people can feel an attachment to for different reasons, but come together in an appreciation for, different brands.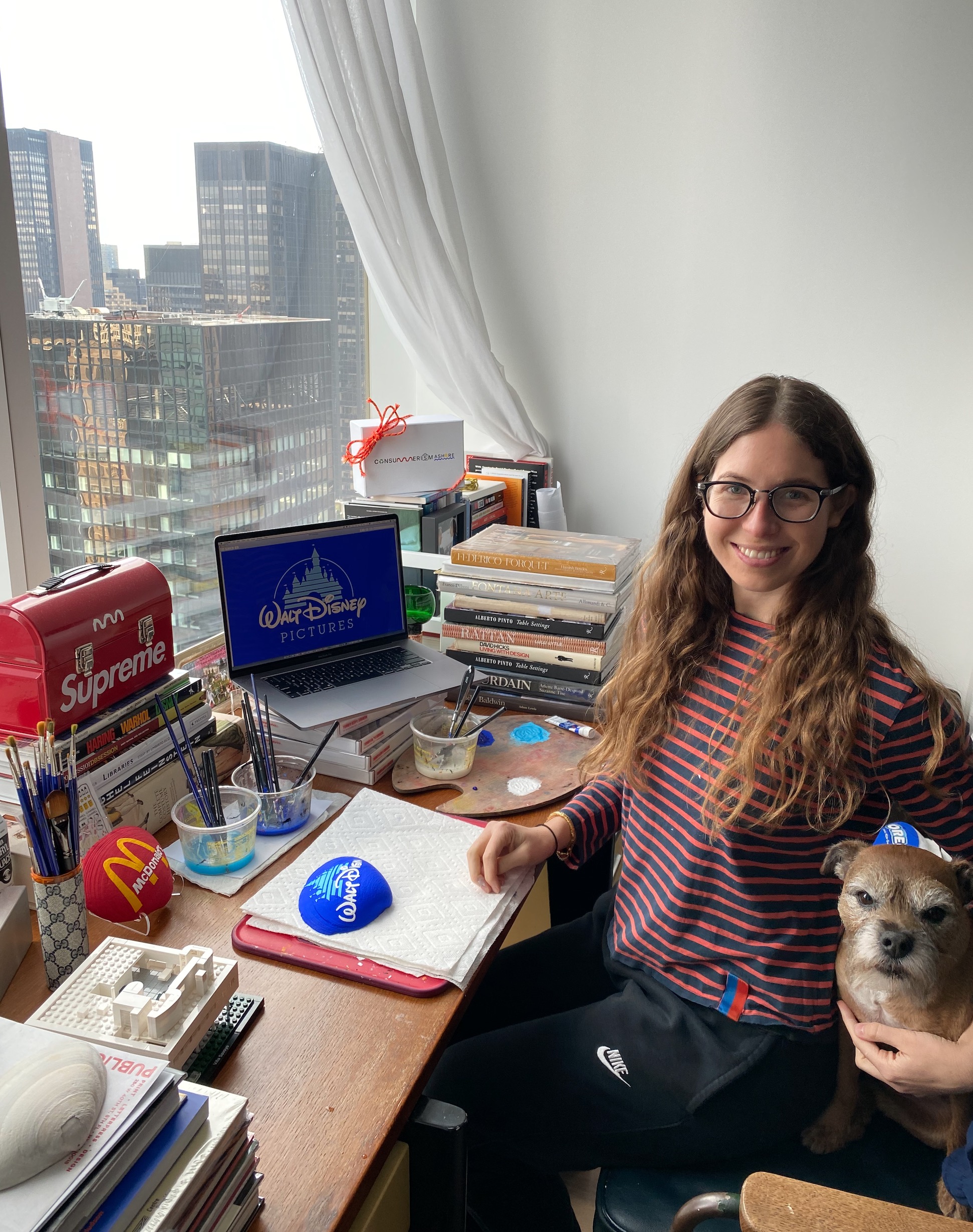 Is it difficult using acrylic on shells? Are there any particular challenges it throws up?
 Actually no. So far so good. I've done 200 shells now and I've only had to throw away two. I generally choose shells that are smooth. I was foraging all summer long so I had a lot to choose from. I wash them and let them dry and then the acrylic paint holds beautifully and the colors are so vibrant. I've thought about putting them in a display box but I think that's up to the owners where they should put them. I provide a little easel so you can prop them up and they look great but other than that I love seeing them as a natural object. I do love that you can flip it over and see that it is a real sea shell. When you leave it as a table top object you can see that it is a sea shell.
How deep do you go with it, do you have to learn all the Pantone references? Actually, learning how to mix color is another favorite part of this for me. I work with acrylic paint – I have 24 colors that I work with and some logos use super primary colors that I don't have to mix. I've perfected the Hermes orange for example. I'm still a bit afraid of Tiffany blue! There's a subtle difference between one brand's orange and another brand's orange. Rendering those correctly is, to me, another mini feat in the process. I think people really respond to color which holds true for fine art. And primary colors.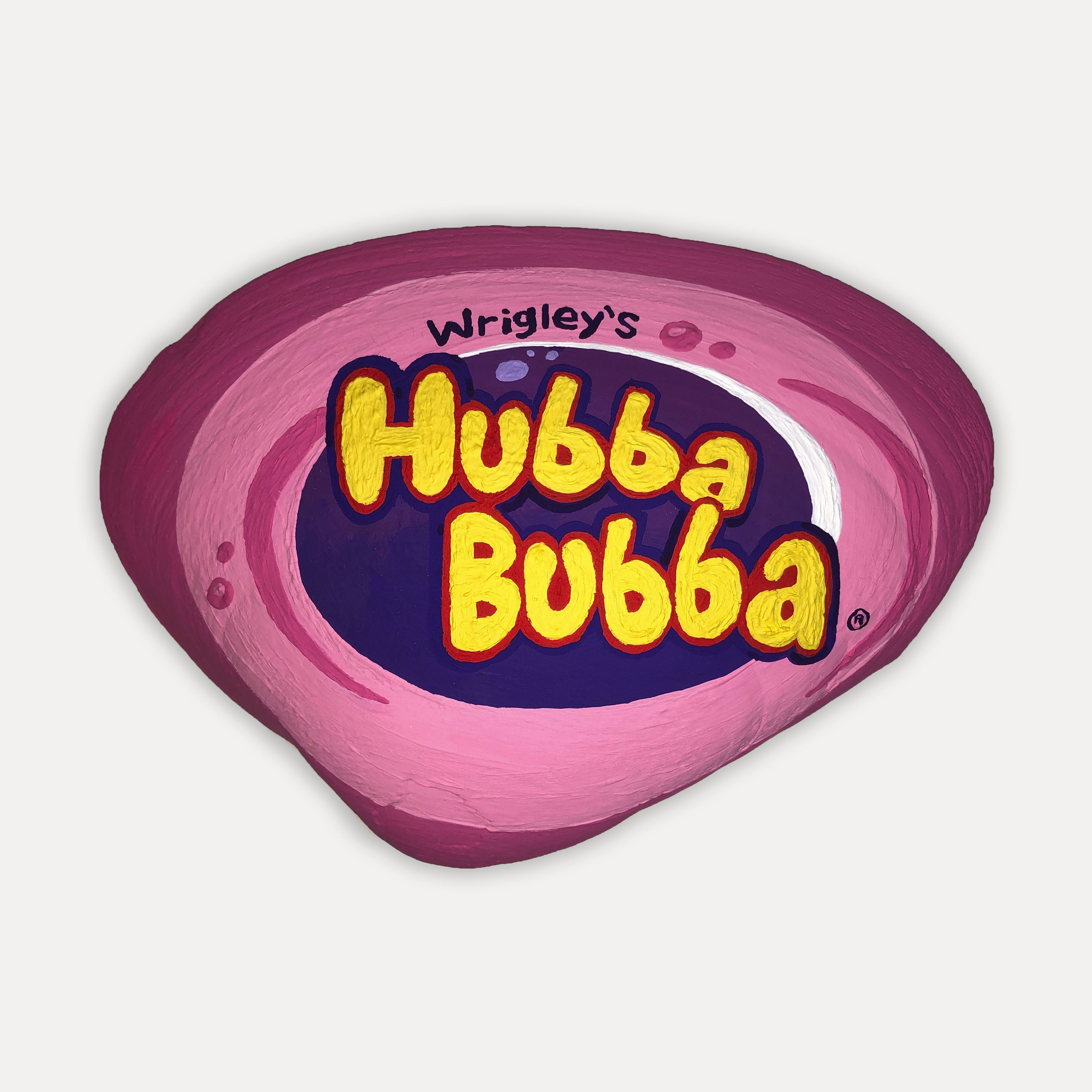 Where will the series go to next? That's one of the most beautiful things about this – I'll never be dry of ideas. A whole new category opens up a whole new world of possibilities. Sports logos, movie logos, TV show logos. I happen to love candy logos, they are by nature, fun and whimsical and colorful which works well in this project. Liquor, brands, car brands, Ferrari, Harley-Davidson. Some of my favorites are where the brand has a connection to the beach – I did Coppertone sunscreen and even Jaws. I did the Miami Dolphins - anything with a connection to the beach or water has an extra layer to it. I think expanding from unique objects into mass market opportunities will be next.
Take a look at Minnie Muse's partner page on Artspace and buy the shells here.